You might reasonably question the prudence of driving five hours from the flatlands to Gore this weekend. I did question it, but ultimately for us, the decision to ski paid off.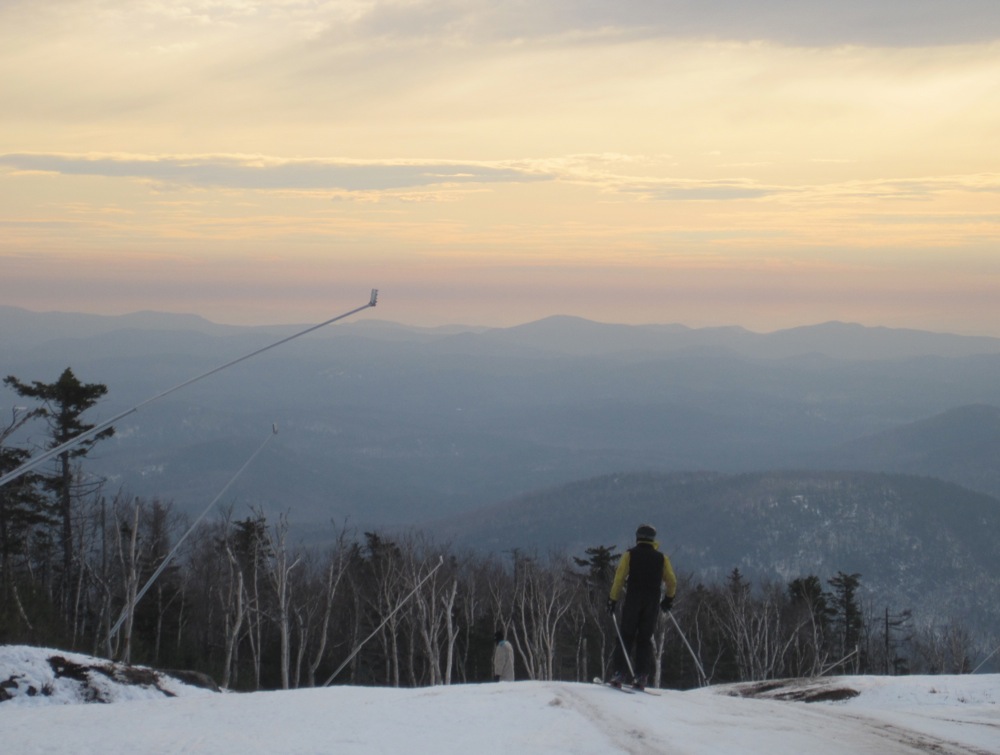 We arrived at Gore at 8 am, had breakfast and booted up. Part of our motivation to come north was our desire to get Neve back on skis early in the season. Kindergarteners have a very busy schedule in December and we wanted to get her back in the groove before we arrived for Christmas break. At 8:30 we left her with her instructor Erin and headed to the Gondi.
Patrol was talking to everyone in the gondi loading zone. "Do you know conditions are very thin up top?" Zelda thought twice about the warning, and decided to lap the Sunway chair, to start. I boarded the gondola alone and very jazzed, to be riding a lift.