Browsing Facebook a few weeks ago, I came across a photo posted by Mad River Glen. The image, of the loading area of the Sunnyside Double chair, bore the caption "Notice anything new?" I didn't. Then I saw the sign: "This lift services terrain park features."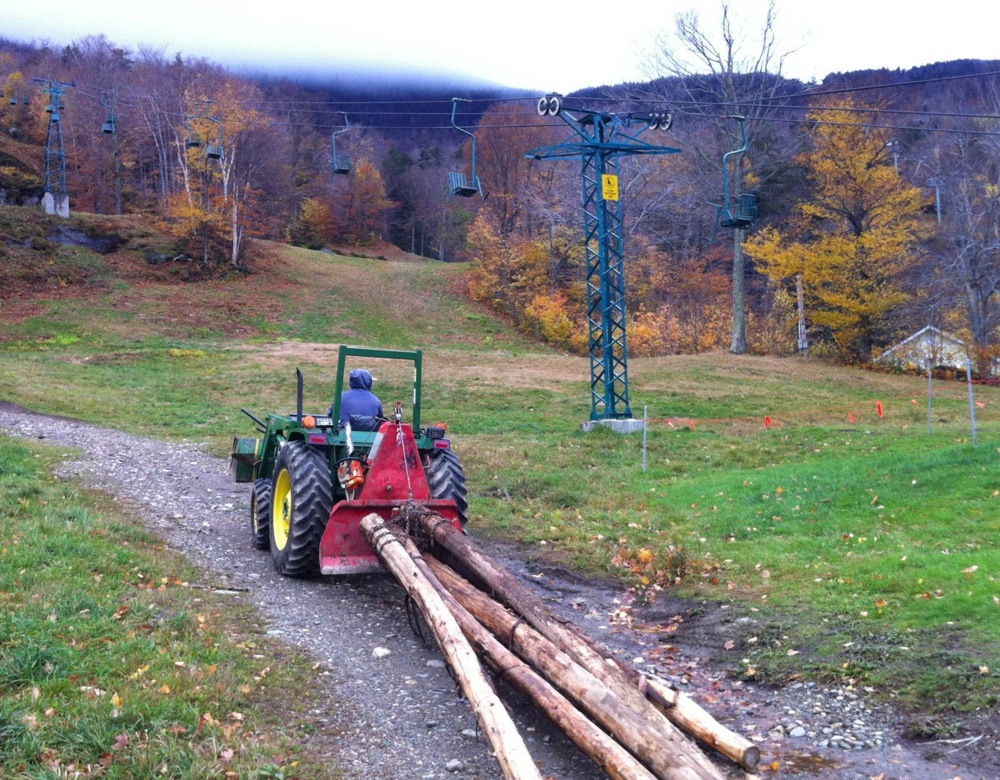 I admit I was a bit surprised that one of the Northeast's most prized natural playgrounds would be adding man-made features, considering the old-school atmosphere associated with Mad River. I spoke with Eric Friedman, Director of Marketing and Shareholder Relations, to find out more about the new park setup.
The Mad River Glen Freestyle Team, made up of some of Vermont's best young rippers, was instrumental in getting the park off the ground. Coaches and team members have had this on their wish lists for years. Ry Young, the head coach, spearheaded the project, putting in time and effort to make his team's wish into reality.