For a variety of (planned) reasons we got to the mountain much later than usual. About 8:30. Just one thing about parking. I made good on my promise to Emily to try the drop off routine. It really isn't a bad solution, if you've got two adults.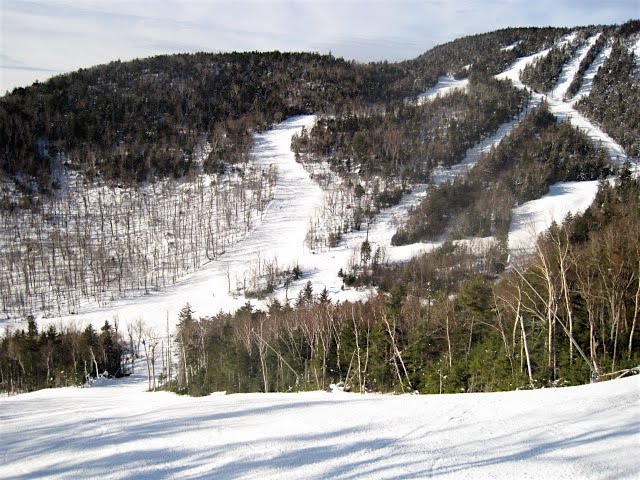 Skiing today was really really good. Neve's lesson was at 10 instead of 8:30 as usual. Zelda hung out with Neve, and I boarded the Gondi at about 8:55.
I never really got up top yesterday. A report from AdkSara in the Ski Adk forum said that Lies was one of the best things on Saturday, so that was my destination. First I came down Uncas. It was firm, but carvy.