March 3, 2014
I love the cool smaller ski areas of New York and I want to ski them all. This weekend I got my first day at Snow Ridge Ski Area in Turin; a small mountain gem that skis bigger than expected.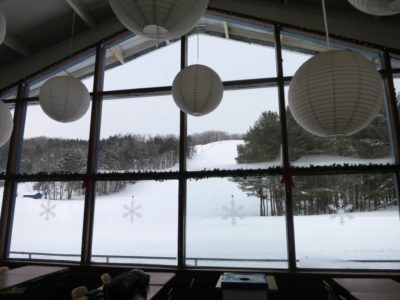 My first trip to Tug Hill began at 5:45 am in North River.  At first glance, Turin NY didn't seem that far, but with the frost heaves running rampant this year, the drive took every bit of Google Maps predicted two hours and 15 minutes.
As you come through Turin, you can see the wide east-facing trails, North and South Slope, from a distance. They rise above the surrounding terrain and dominate the view from the lodge. But its what you can't see that makes the Ridge so much fun.
February 24, 2014
I packed my car in the rain and weighed my options. I was getting a late start, but with February comes a later setting sun and options, especially this year with everybody pushing 100% coverage.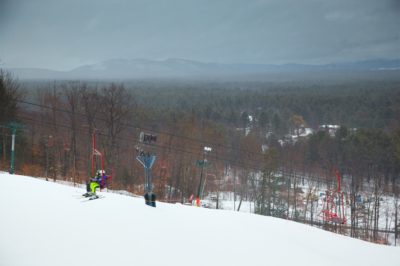 I recently saw a weather guy call this week the seventh inning of the season. I guess that makes sense, because if you're a serious skier you know that we're deep into the game, even as we hope for solid March and extra frames.
With everything on the table, I drove to West Mountain for the first time since 2012. I'd have a night skiing option if I arrived late or wanted to grab more vertical. West is located so close to I87 that even with the weather, I didn't think the drive would be tough.
February 20, 2014
I've recently spent a lot of time to the south of Gore Mountain; downstate, the Catskills and Hickory. I hadn't skied in North Creek in over a month, and wanted to return to base in the Adirondacks.
It's been a different kind of month for me. The last several weeks I had limited experience with groomed trails, manmade snow or liftlines for that matter. I've been approaching things from a different angle.
We drove to North River Saturday morning and skied in the woods in the afternoon. Sunday was forecast to be a cold one, but as planned we headed off to Gore.