April 16, 2015
The ski season is always a moving target. While many mountains plan to start on Black Friday, mother nature often has different ideas. The end of the season is even harder to pin down.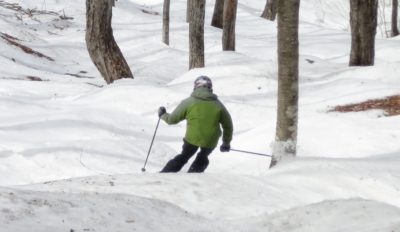 The season reminds me of the baseball calendar. Thin cover snowliage skiing is akin to spring training. The regular season begins on opening day and the All-Star break is Valentine's Day.  But the analogy breaks down because end of the regular season is always a moving target.
Based on what I read on Facebook and in the Forums, last weekend was seen by many as the end. Several mountains called it on Sunday leaving more hills closed than open.
April 14, 2015
Last summer in the gym, I met a professional climber from Colorado who had relocated to NYC for a girl. When I asked if he skied, he recounted his glory days of competing in bumps and gates at Vail.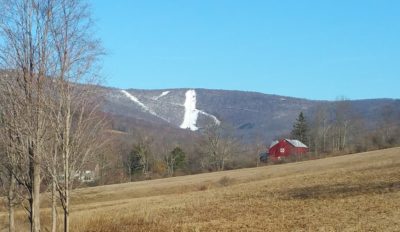 "Sweet!" I replied, following with an offer to show him the East.  His reply was anything but sweet. "Why would I want to do that? I know all about East Coast skiing by reputation already."
The conversation went downhill. I took some ill-advised shots at Colorado and it was uncomfortable running into him at the gym. Eventually we exchanged apologies, and I made my offer again.
April 7, 2015
It's been a great season for East Coast skiers, but if there was one thing we lacked so far it's been a real spring.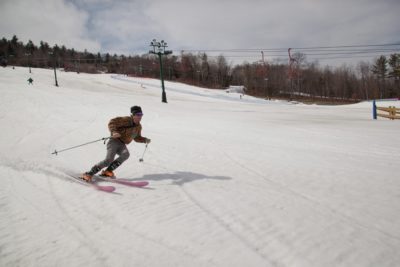 Pre-appointed closing days have been shutting the doors and turning off the lifts at some areas without the opportunity for even one good beach session, cruising groomers and hitting bumps all in the name of getting a good tan and saying goodbye to winter the right way.
With this in mind, I pointed my gear to West Mountain on the mandatory work holiday for Good Friday. West's location is an advertisement in itself, easily displaying its fully loaded slopes overlooking the Northway, and it seemed like a few other skiers had the same idea.