Spring skiing is something you can count on. Or at least it feels that way. As the inexorable warming that starts in March continues to build, all that snow has to melt. When that happens the skiing has got to be good, right?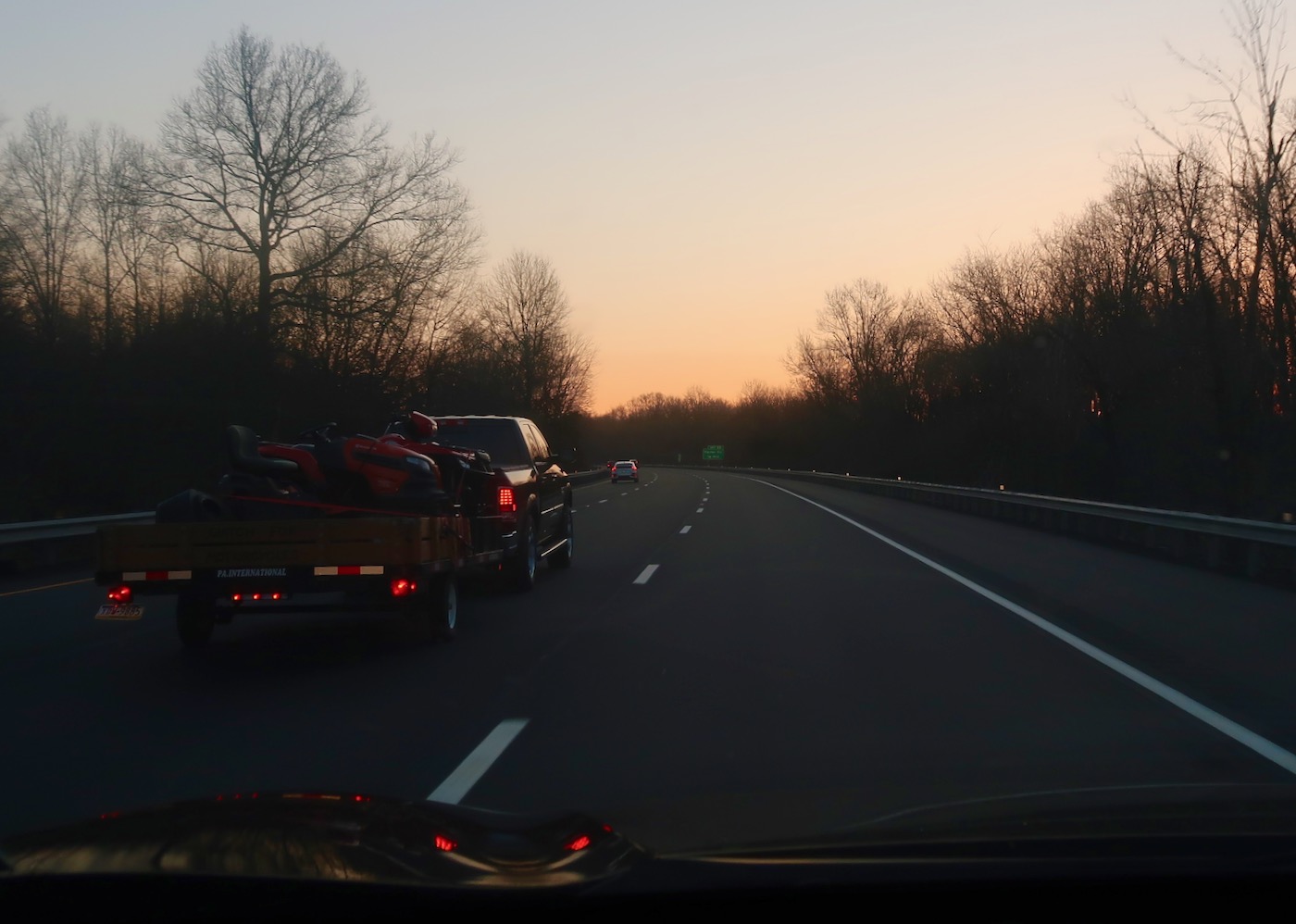 The odds of scoring perfect corn snow may or may not be higher than the odds of scoring powder. I have seven pow days this year, and if I get seven corn days, I'll be ecstatic. Still, I believe there's a perception among skiers that good spring skiing is somewhat inevitable.
But the last two years haven't worked out that way for me. Like many of us, last year I missed spring completely. I didn't ski any kind of melt before my last day, on March 8.
The year before that, the best spring days were scarce, and didn't fall on days I could get them.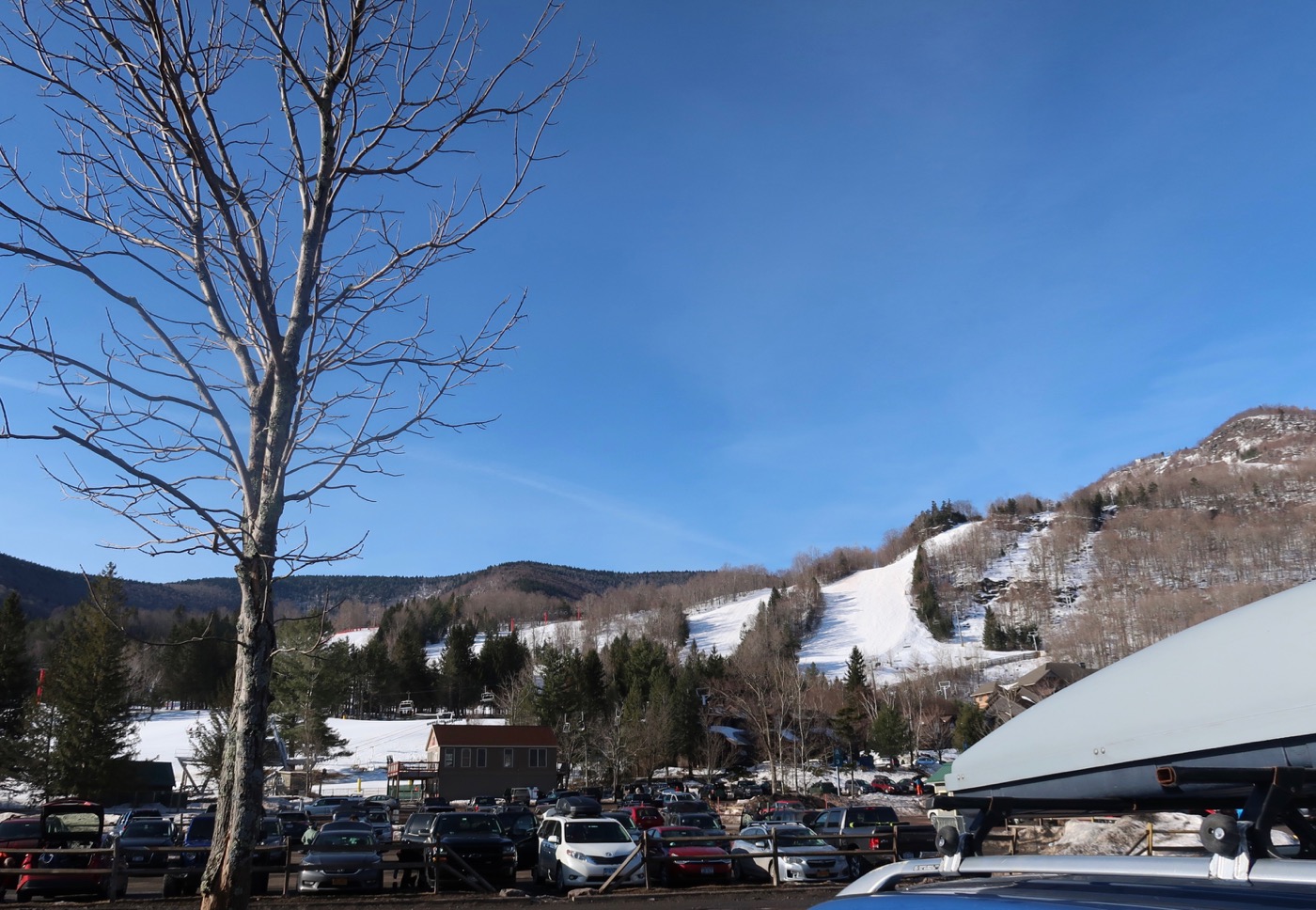 That's a long way around the point: I'm overdue for some good spring skiing. This year, during new normal, weekday skiing has worked best for me. When I saw sunshine and a high of 50 forecast for the Catskills on a Wednesday, I got the day off.
Theoretically in the East, corn days should be easier for a flatlander to plan in advance vs pow days that always seem to require last minute strategy adjustments. This time it did work out. I had several days advanced notice and lined up the time.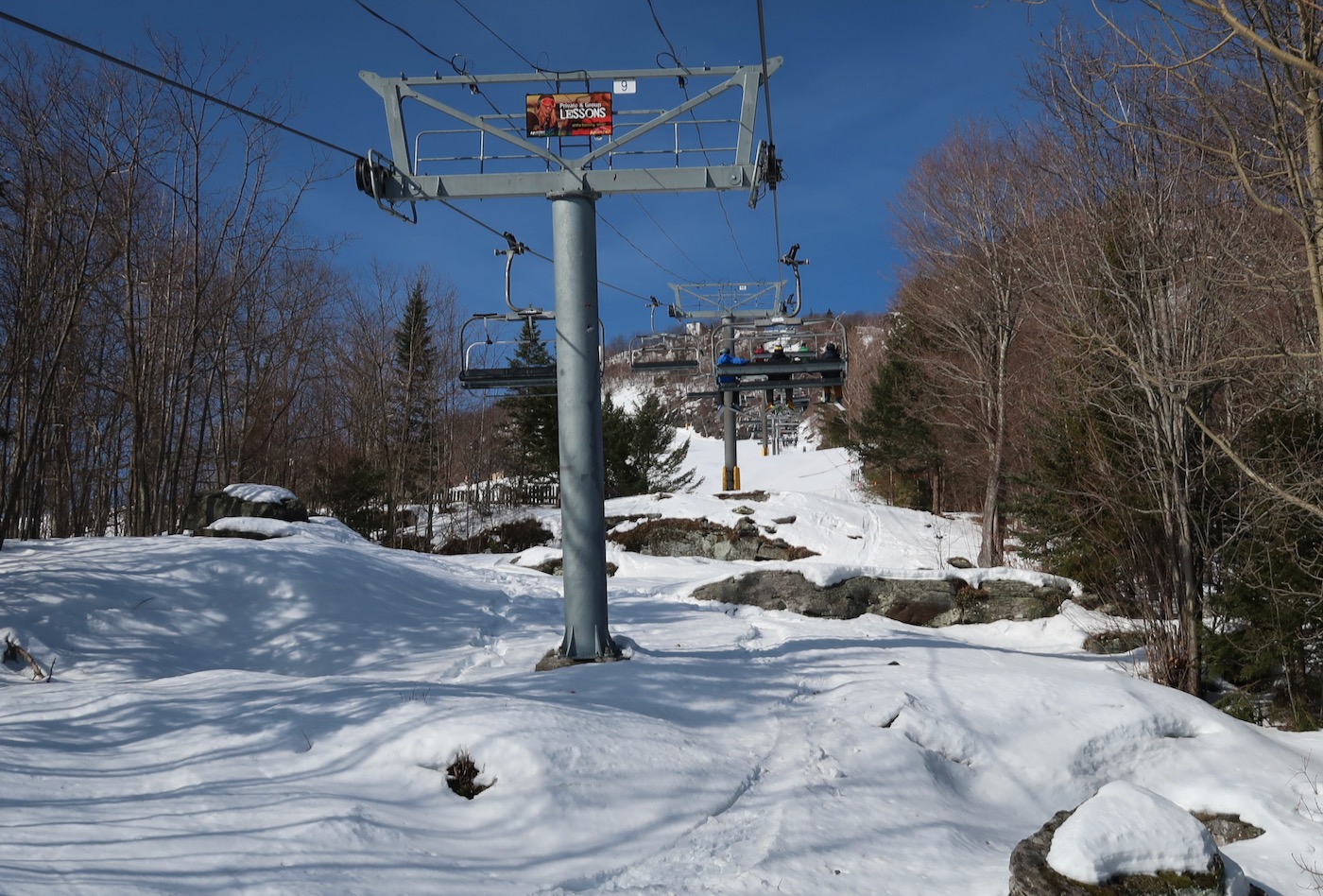 My original plan was to go to Belleayre. I'd be lying if I didn't admit that, at times, the tail wags the dog for my skiing and NYSkiBlog. Belle hasn't been on our front page this year and that story was overdue.
But I wanted more concrete plans. On Tuesday night, when I tried to entice Scott to meet me at Belle, he said came back with something like "after today, you're going to have a hard time pulling me away from Hunter." Going to Hunter did have one advantage on the editorial side; I'd have Scott the bumper on his home turf, a great subject for photos.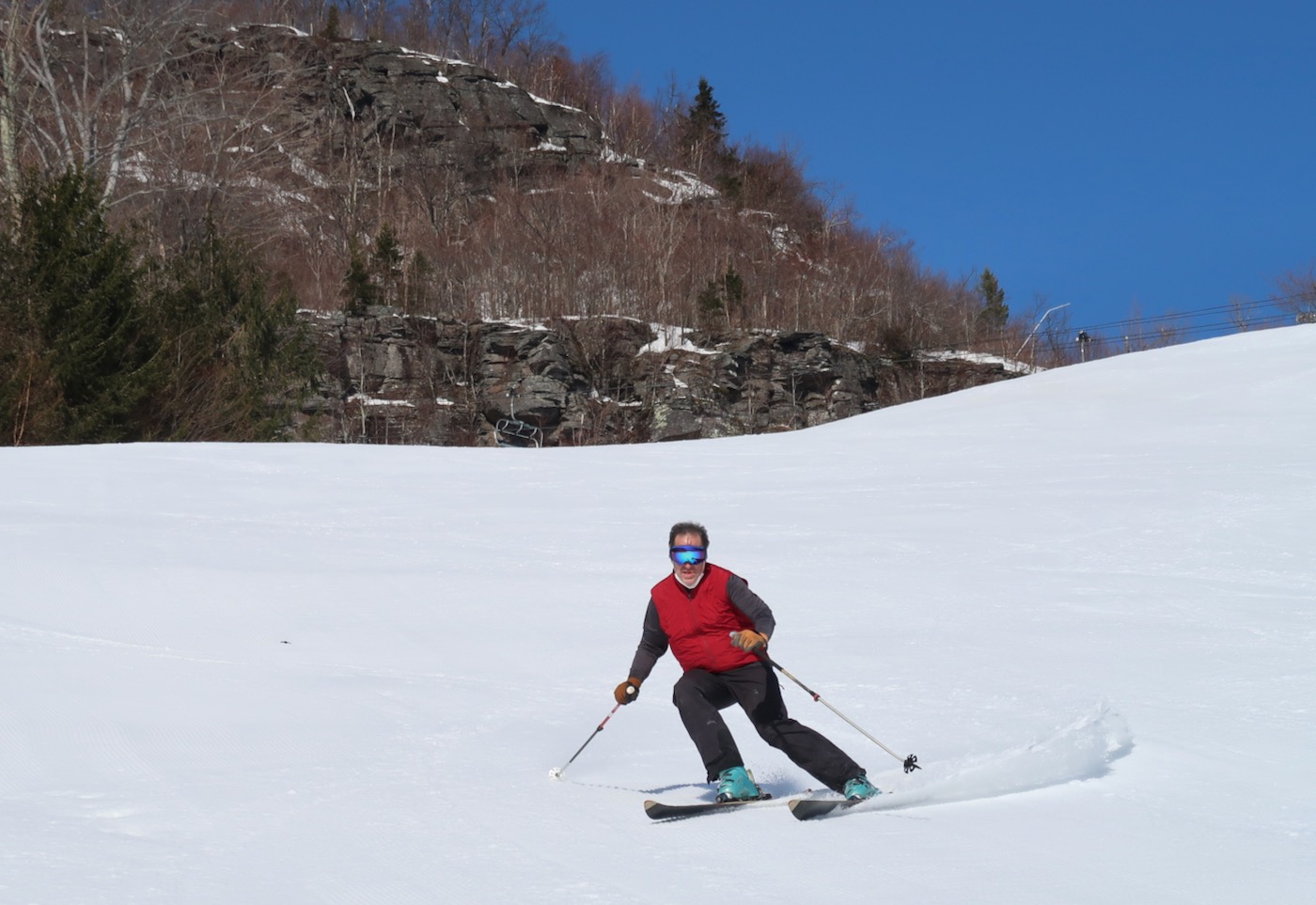 It's been a while since I made a true alpine start, and it struck me how early the March sun came up on the drive north. I met Scott in the parking lot at 8:30, snagged my buddy ticket (thanks man!) and got in line for The Flyer. Soon we were on the way up: it looked and sounded like the snow was already softening.
Indeed our first run was trenchable. The fact that the skiing was good from the start was a big bonus as I knew I wouldn't last all day. We did several groomer runs to warm up, taking advantage of the soft corduroy.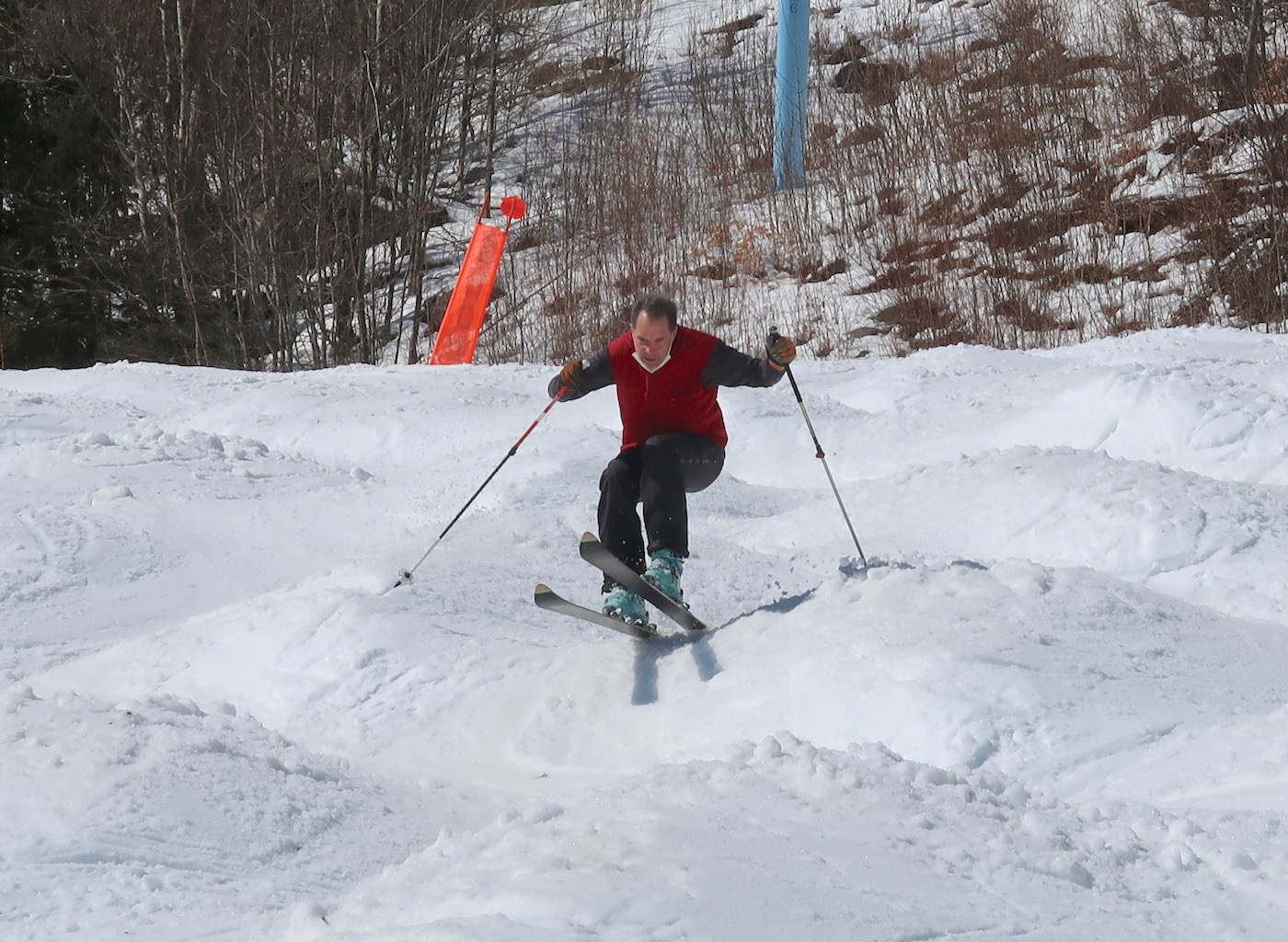 There wasn't actually that much terrain that was left bumped up. But for me it was plenty. Lower K27 had bumps, and they were huge. It was challenging and skiable, but exhausting. We spent most of our bump time on Milky Way, a mellower pitch under the F Lift.
Late in the morning we ventured over to the North side, but the softer snow on the East Side pulled us back. We rode The Flyer and if the line was longer than a few skiers we took the D and F Lifts to the top.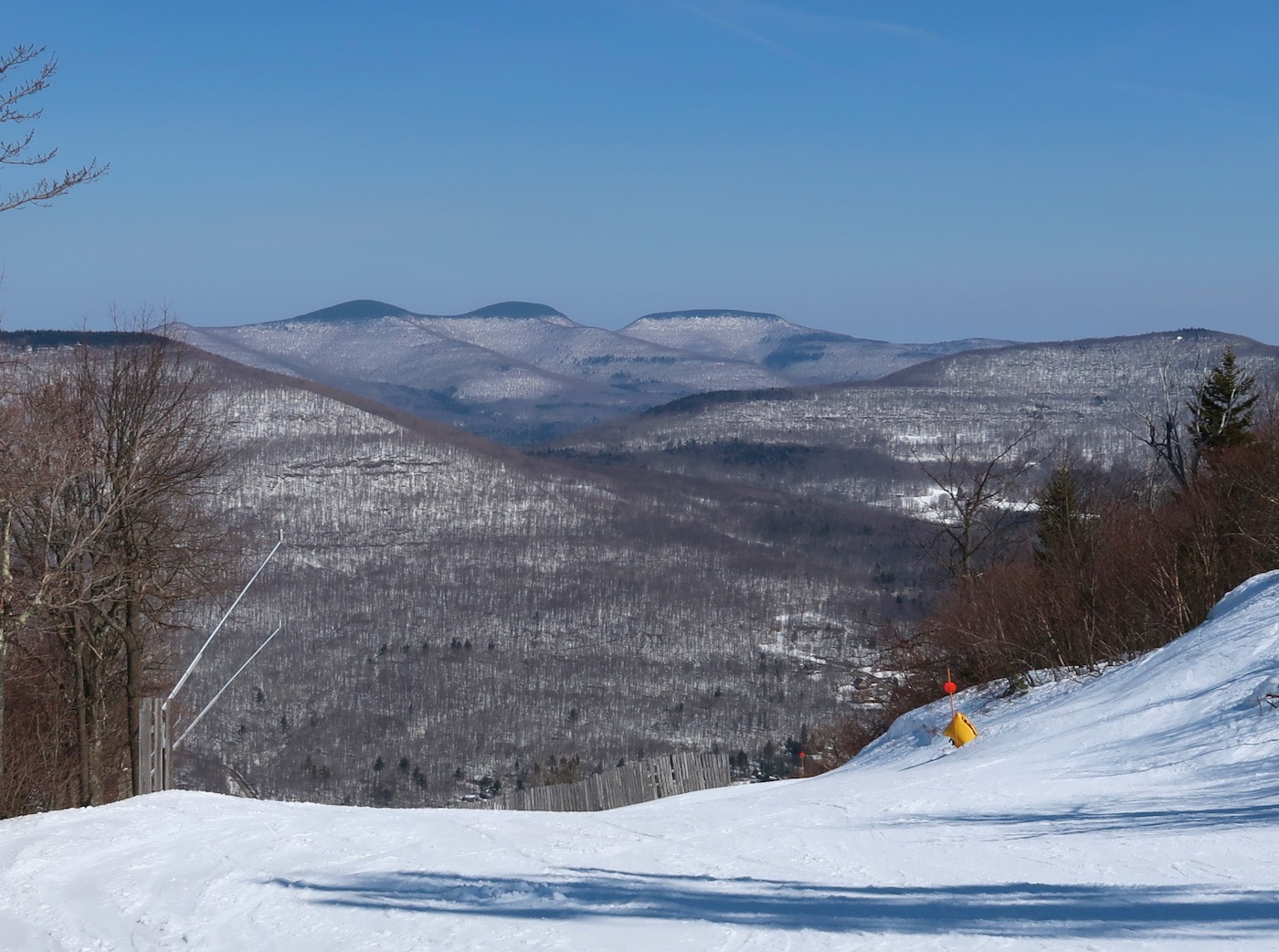 We went from 9am to 1:30 with one short break. It had been two weeks since I skied and it was my first day in big bumps in at least two years. I got to that point where all I wanted to do was bump, but I just couldn't turn quickly any longer.
This was just Day 19 for me, but I feel like I'm having a good season, if you overlook my bout with covid.  I'm clearly more comfortable around other skiers now, and that made the day more fun. There's more skiing to be done, but I still can't help but look forward to skiing the way it used to be, 100%, next year.