The season was supposed to end, save Tuckerman Ravine, at the end of May, when Killington finally cashed in the chips. But, as she often does, mother nature had something else in mind.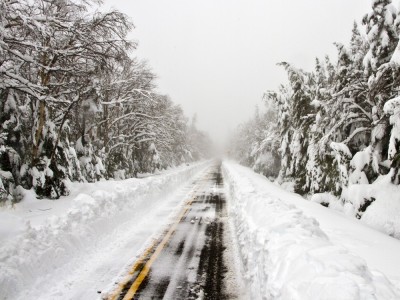 In between commercial breaks, Lionel Hutz was tweeting about big Memorial Day snow in northern Vermont as early as May 22 and posted an animated GFS forecast map of the storm on May 23.
On Saturday May 25, at lower elevations in the Adirondacks, it snowed on and off for most of the day. Rafting guides, and other hardcore skiers who hold down off season jobs, navigated through the channels of life, while dreams of skiing danced on their heads.