The season was supposed to end, save Tuckerman Ravine, at the end of May, when Killington finally cashed in the chips. But, as she often does, mother nature had something else in mind.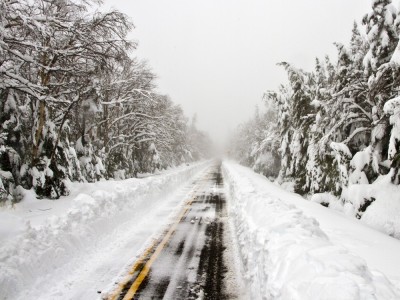 In between commercial breaks, Lionel Hutz was tweeting about big Memorial Day snow in northern Vermont as early as May 22 and posted an animated GFS forecast map of the storm on May 23.
On Saturday May 25, at lower elevations in the Adirondacks, it snowed on and off for most of the day. Rafting guides, and other hardcore skiers who hold down off season jobs, navigated through the channels of life, while dreams of skiing danced on their heads.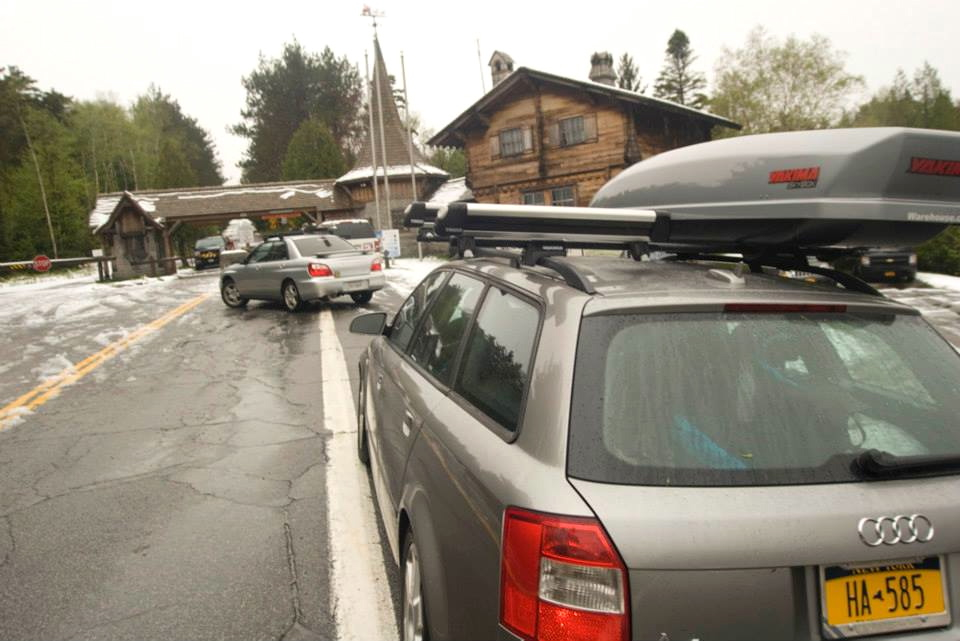 And at days end, Whiteface posted some fantastic, unbelievable photos on Facebook showing the Toll Road buried in snow.
Sunday morning dawned and anxious skiers, checking all options, were turned away at the Toll Road. The hike was on.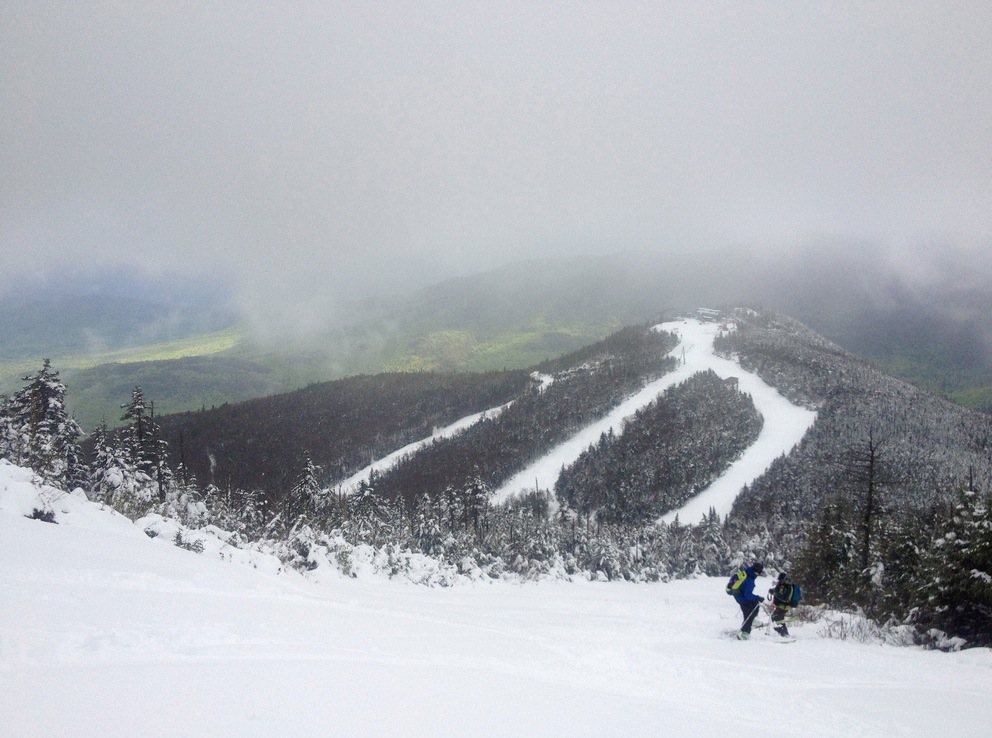 At the base of the mountain there was no snow and it was pouring rain. Patches of manmade snow remained in the terrain park and above the mid-station. Rain started to turn to snow at the top of the Facelift where there was just barely enough snow to skin.
At the summit of the ski resort, skiers peeled skins, changed base layers and had a celebratory beverage. Whiteface reported three feet at the top of the mountain.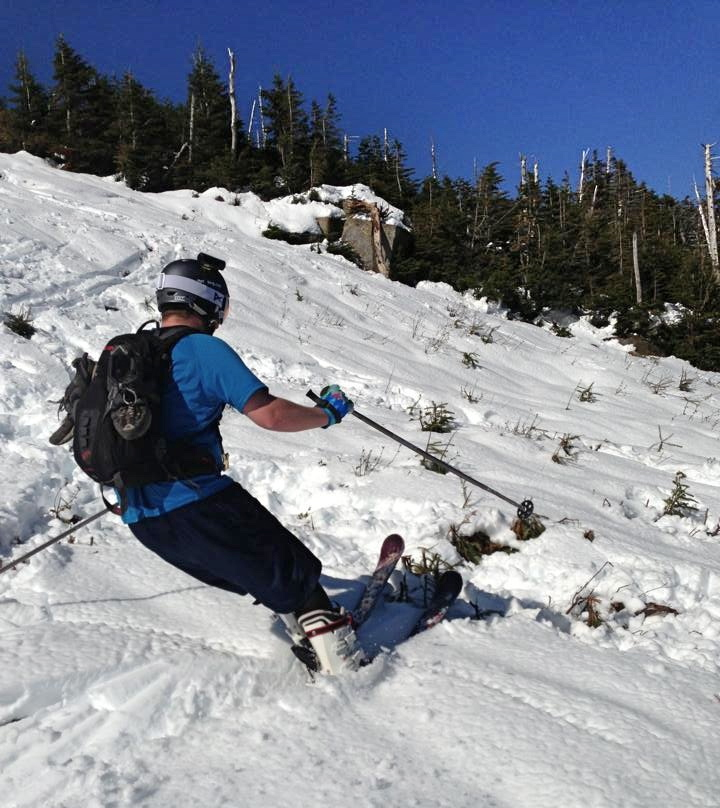 At the top of the ski resort there was at least two feet of snow. The best option down was Follies to Parons to Excelsior. The snow was creamy and supportive but dense.
The hardest of the hardcore went back at it on Monday.
The Memorial Day hike to the top yielded a beautiful sunny day and snow that was baking on the south-facing slope.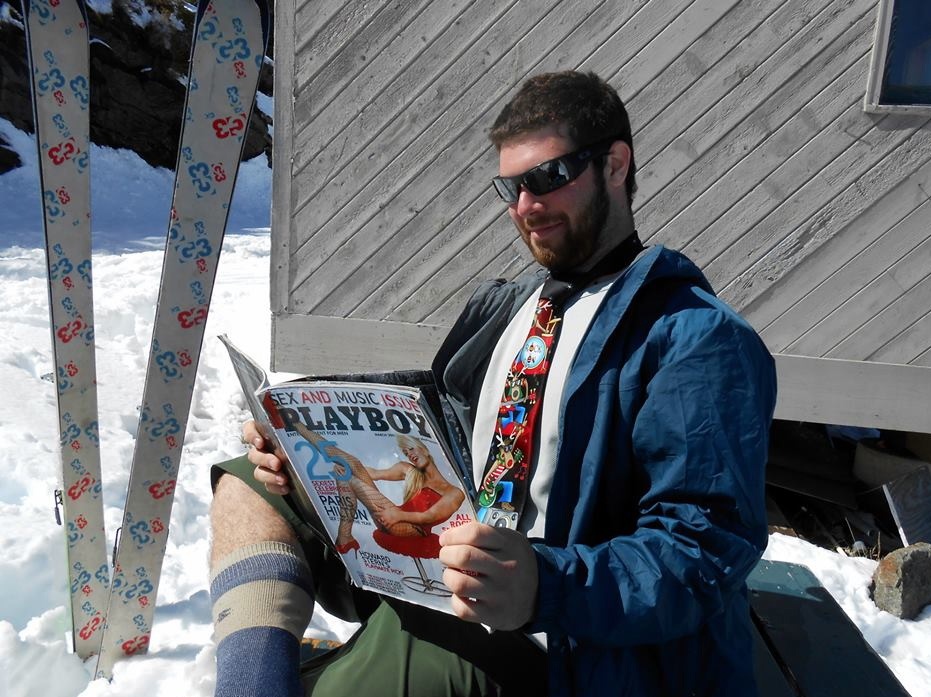 It wasn't hero snow, but they skied it on Memorial Day. They skied it until the end. The end of a solid and long ski season in New York.