In the first half of March the season came to a make-or-break point.  While skiers were already far ahead of the previous winter when the season was all but done by the Ides of March, there was really nothing stellar about the 2012-13 season. Yet.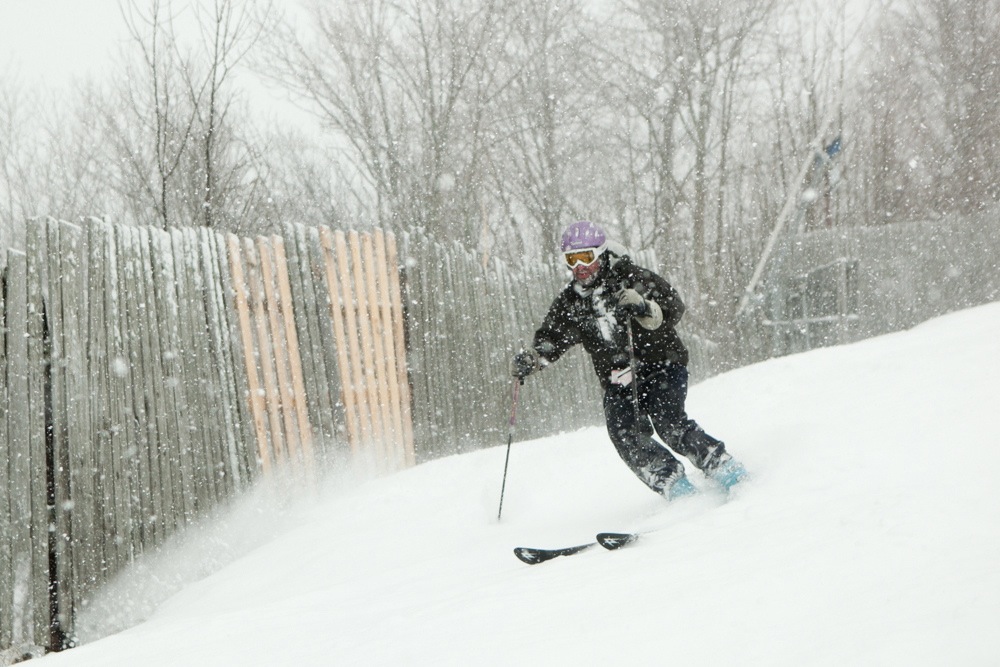 On March 12, yet another warm system brought a hard bring rain as far north as Whiteface. But optimistic skiers held on to hope as another storm forecast for early the following week looked like it might be cold or at least cold enough.
On March 18 — a Sunday night — the storm arrived in the Catskills bringing snow that evening and then rain the following morning. But by midday on Monday even in New York's southern mountains the precipitation turned back to something white and left the few who had ventured out smiling.