After Whiteface and Gore Mountain closed on April 21, the closest lift served options were in Vermont. Sugarbush offered a final free ski day on May 4 and Sugarloaf in Maine closed on May 5.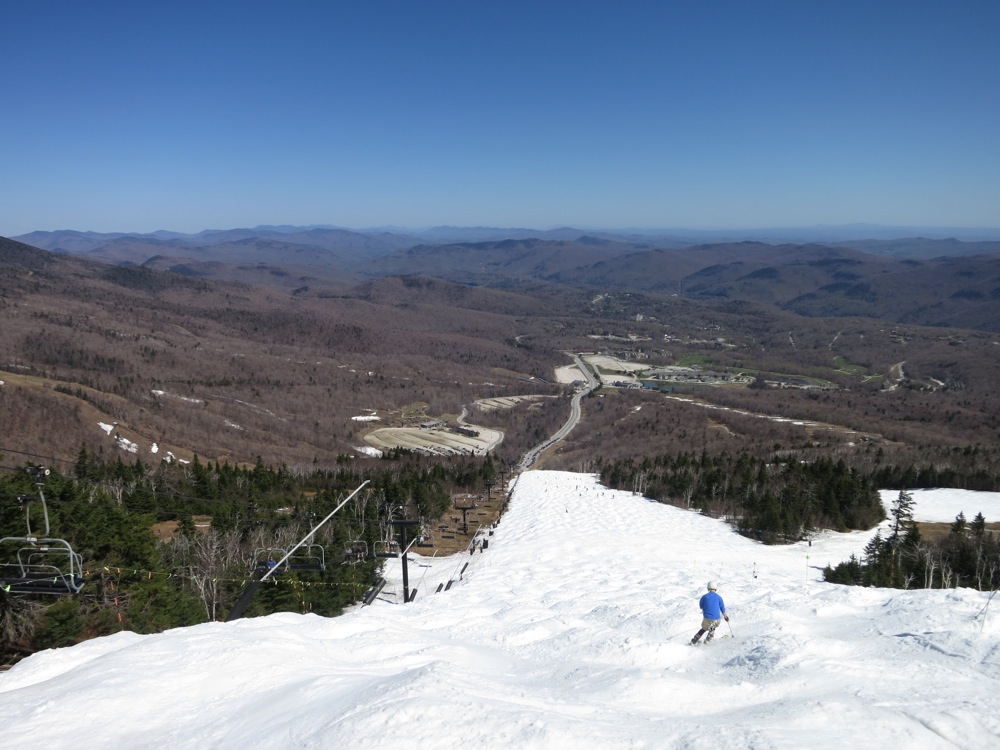 When Mont Saint Sauveur in Quebec closed on May 19, only the Killington in Vermont remained. The photo featured above certainly isn't a remarkable ski photo except for it's ubiquity.
Taken on May 5, it shows ten feet of snow remaining on Killington's Superstar — similar photos were posted repeatedly on Facebook and Ski Forums around the internet — a testament to Killington's commitment to a return to beastdom.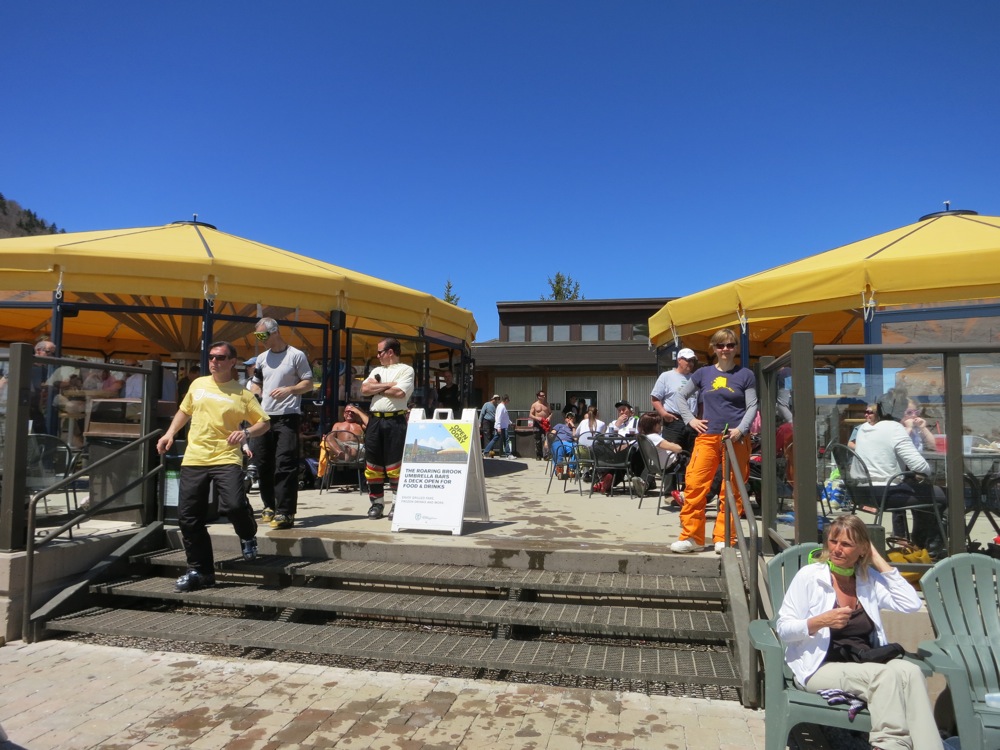 Throughout the month of May there was a beach scene going on at the base area. Killington's K-1 Lodge, destroyed by Hurricane Irene, had been replaced by a "temporary" Umbrella Bar that provided a festive and fun hangout for the hardcore eastern skiers who push the ski season to it's lift-served limit.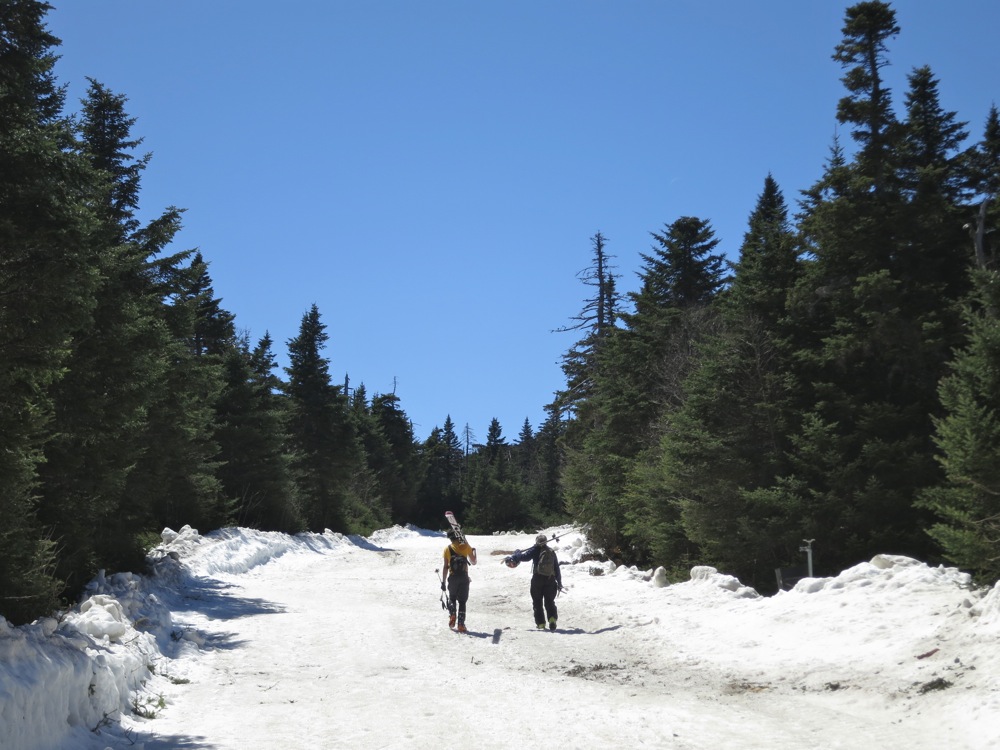 The copious amounts of snow on Superstar and Skyelark and the ultra-fast Superstar Express Quad kept most skiers firmly focused on the fantastic skiing and mega-bumps underneath that chair.
But a few were drawn to hike over to significant amounts of snow lying on the closed terrain under the K1 Gondola on Cascade.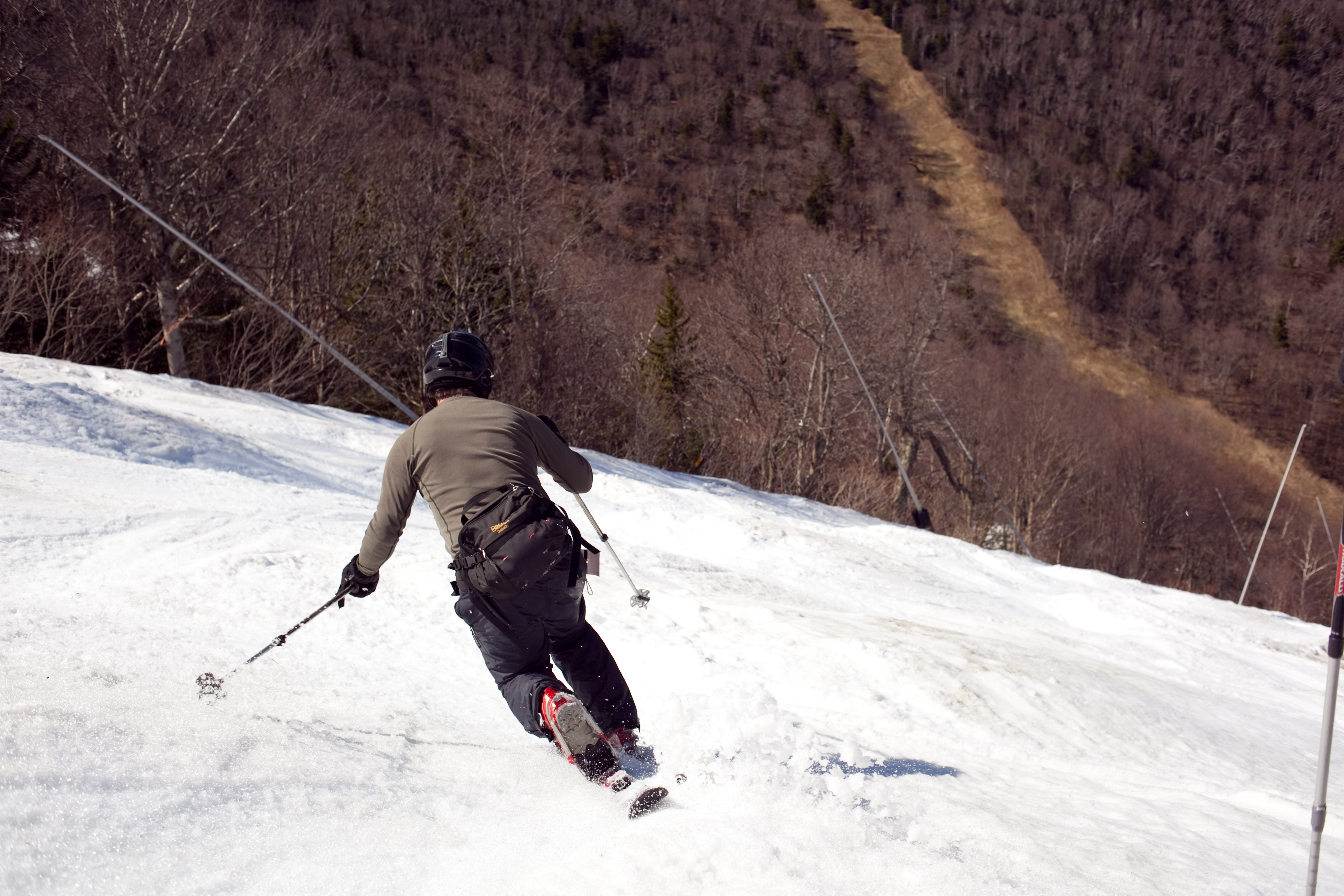 The mile+ walk was more than worth it. The rain-groomed snow produced delicious corn, each turn savored by those willing to make the hike. Cascade was just far enough from the lift to provide a little solace, a poetic off-piste experience.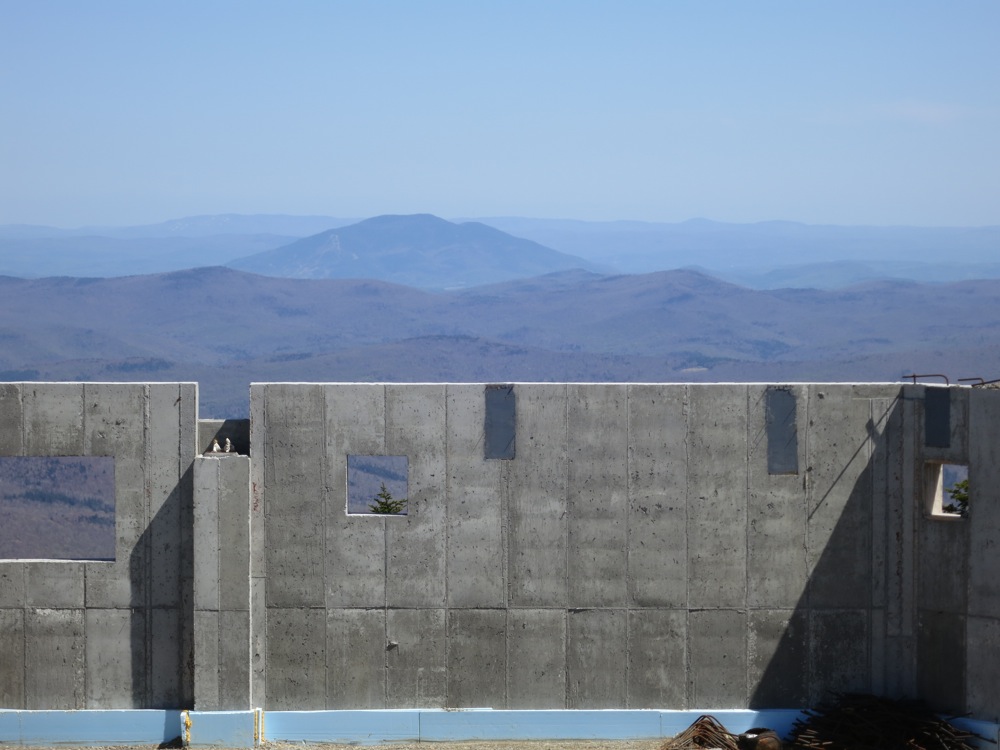 While serving up that last turns of the season, Killington was looking ahead. The new summit lodge was rising from the bedrock,  a raw concrete foundation framing the valley below as artwork.
The lodge — at the very top of the K1 gondola — sure to see a lot of action and could reduce the density on the hill and other lodges.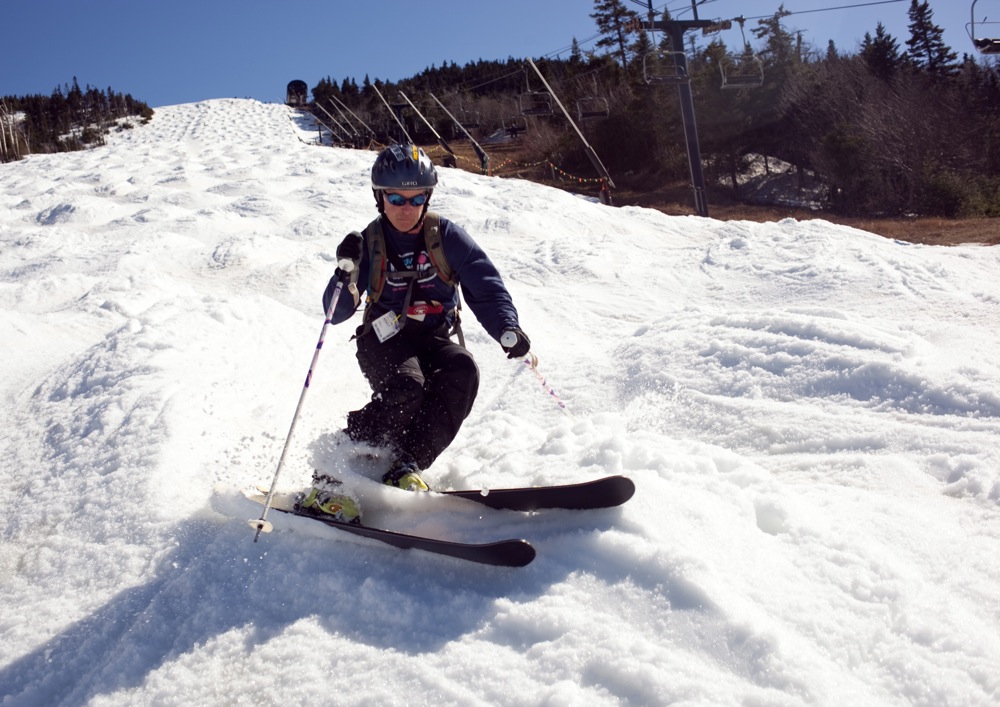 Savoring the soft bumps and exquisite lines on Superstar, skiers supported Killington's decision to push it to provide skiing through the month of May. Killington closed on May 26, giving thousands of skiers a great way to close out their season.