I've been skiing weekdays this season. Obviously crowds are lighter, and it takes some juggling to manage work responsibilities. One loophole, our small company grants a lessor known holiday, Easter Monday. I headed to Gore.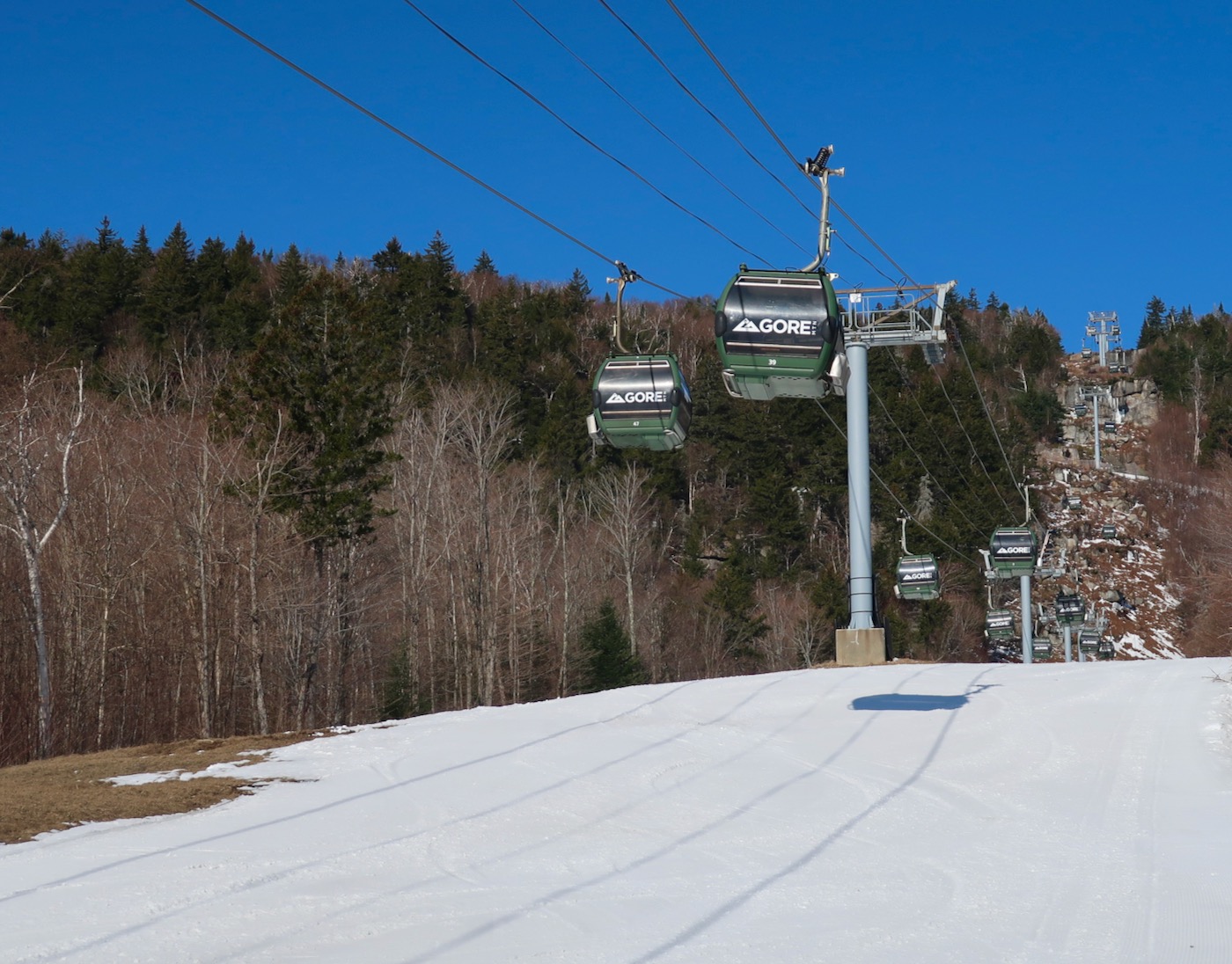 It worked out pretty well. I had a 3-day weekend with the family then, after Easter dinner on Sunday, I drove north to our cabin in the Adirondacks. I'd forgotten how weird it feels to load your skis into your car when it's 65 degrees and sunny.
When you get into the mountains, it starts to make sense again. There was little natural snow around, mostly just plow snow, but hey, I was in the mountains. Normally, if you're not rolling in at say midnight, you can see the bumps on Rumor as you approach from the south on Route 28.