My alarm goes off Saturday morning at zero dark thirty. It's the day of the New York State Ski Racing Association (NYSSRA) Championships distance race. The Battle of Saratoga will be re-enacted at the Saratoga Biathlon Club, on the shores of the Great Sacandaga Lake.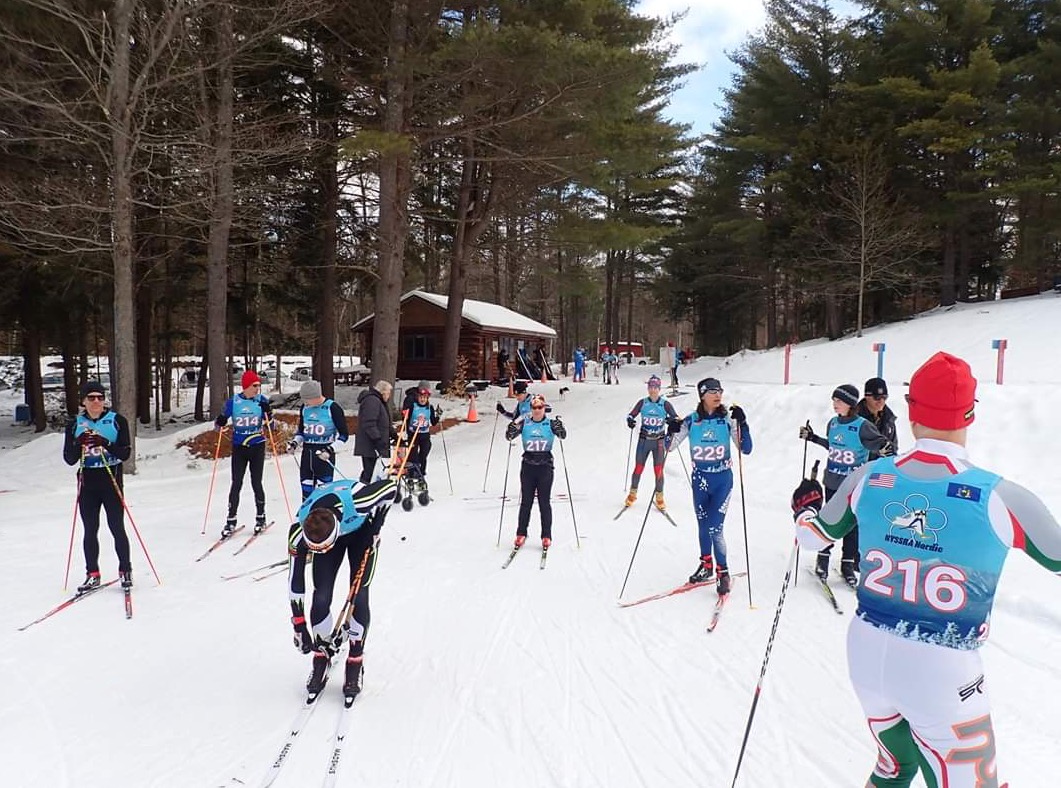 For a change, I was prepared for early departure. The ski prep was straightforward. I'd made a breakfast and a lunch the day before. All I had to do was get dressed, shave, slurp coffee and make sure I hadn't forgotten anything. You haven't lived 'til you've driven 260 miles and realized you left your ski boots at home.
Peru Nordic teammate Stan arrived from Philadelphia around 5 AM. Within 15 minutes, we were headed towards super slab.