I spent the holiday week trying to dodge the rain and find what little of the white stuff that's left. The search had me riding some mixed conditions at Windham, Hunter and Gore. Fortunately my favorite chairlift partner, Farah, was able to join during her winter break from medical school.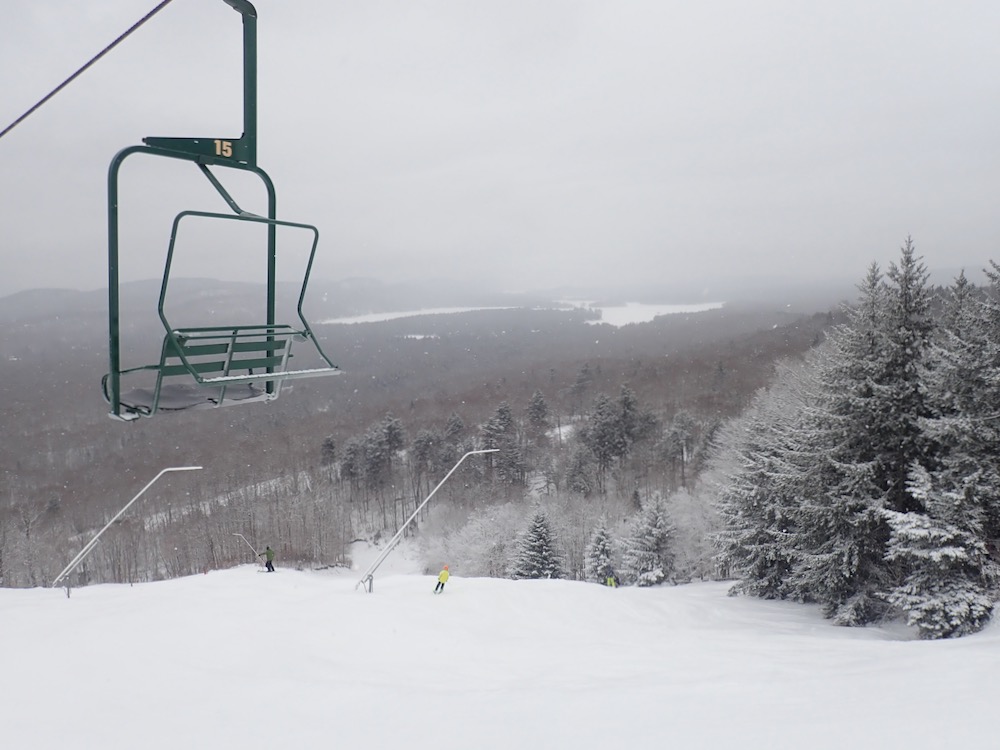 After skiing Gore last Saturday, we drove to the Old Forge Camping Resort where we'd rented a cabin with our friends Conor and Leslie. They had been cross country skiing McCauley that day and said it was slick.
But on cue, snow started to fall and we started to feel better about our chances for the next day. We welcomed winter's appearance with a big campfire and a drink. You could hear the snowmobilers in other campsites doing the same.