Category:
Hunter
February 14, 2014
Once I got my skis in today's fresh snow I didn't want to stop, or even slow down. Lots of other people at Hunter must have felt the same way, because it's been years since I saw such a powder-crazed group in the Catskills.
Rope drops were well attended, especially on Hunter West as people clamored to get on the big terrain of Westway.
After two runs on old 44, I considered, for a moment, giving my legs a break, until I saw the rope coming down on Annapurna. The headwall was exceptional.
February 5, 2014
Winter driving skills can make or break a powder day. After all the discussions about tires and all wheel drive, the most important component in your vehicle is still the driver. Years of winter driving have made many of us comfortable on snowy roads.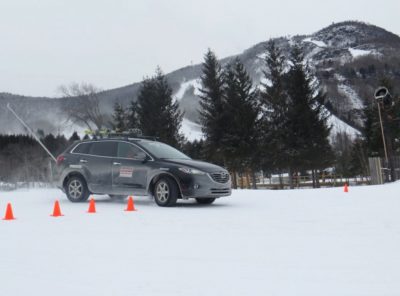 But, how many of us have actually had any real driving instruction since drivers ed in high school? Taking that one step further, how about winter driving instruction?
Skip Barber Racing School has been offering various forms of driving instruction since 1975. Hunter Mountain has invited Skip Barber Racing School to offer a Winter Driving School event starting Monday night February 24 and continuing on Tuesday February 25.
December 20, 2013
After two weeks of good cold temperatures and a couple of decent storms, Hunter's ski report was touting midwinter conditions.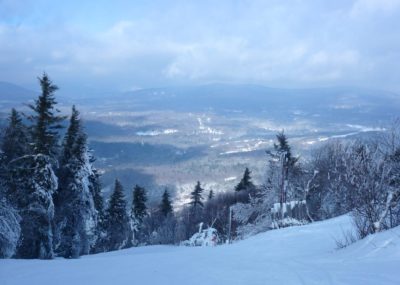 And it was all true.
I met up with NYSB's Meteorologist JasonWx and daughter Zoey. We spent the morning cranking out high speed, packed powder turns all over the main face of Hunter.