Category:
Gore Mtn
November 25, 2013
Gore's official opening was last week, but I'm calling this past Saturday the unofficial opening.  After a big warmup on Friday, a true arctic cold front swept through after midnight, putting a lot of pressure on the groomers.
Gore waited as long as possible before grooming, not that the snow really "drained" much in a few hours. Still crews pushed it to the last minute and used two Pisten Bullys to get things done just as the Gondi was going off at 8:30.
The crazy thing is — when I was taking these photos — I was pumped.  It was cold with snow in the forecast and guns were going off across the East Side. There had to be something to turn on, in 1500 feet of vert.
November 18, 2013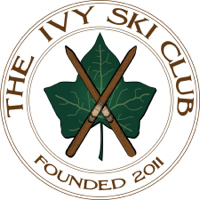 The Ivy Ski Club is a national alpine society founded in 2011 by a group of passionate skiers. Currently, its members hail from 15 states, the District of Columbia, and the U.S. Armed Forces, but its home base is Warrensburg, NY.
NYSkiBlog's Jamesdeluxe sat down with Ivy Ski Club Chairman and Co-Founder David Cronheim to find out what led the club to pick upstate New York's Warren County as its home.
---
NYSkiBlog: Can you start by telling us a little bit about what makes the Ivy Ski Club different from other ski clubs across the country?
In a typical ski club, members live within driving distance of each other. We wanted to create a national club modeled on the alpine clubs of Europe. We've been fortunate to have a degree of early success. As the club grows, we'll continue to add members from across the country.
The goal of the Ivy Ski Club is to recapture some of the feeling of the early "Golden Age" days of skiing in a way that is attractive to our core membership group of mainly young professionals.