Blog:
Gore Mountain
January 19, 2016
There was some good skiing this week in the Southern Adirondacks. Snow is still thin in the woods, but resistant and reasonably soft. Both natural and manmade snow quality was pretty good.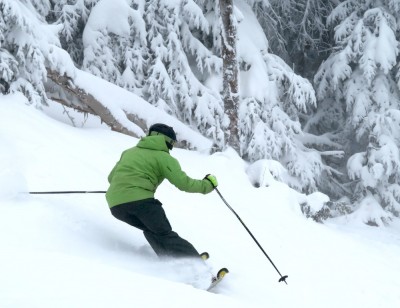 Friday night we came in and got settled. I headed out to night ski the flatter, lower section of the Yellow Trail. The forecast for the next day was mixed, and I wanted to feel the natural snow under my skis, before it was altered by any funky weather.
The snow was good, six or seven inches of fully formed, natural snow sat on top of a six or eight inch durable icy base. You could definitely turn.
January 4, 2016
Spending Christmas Week in Johnsburg NY is a family tradition. It's a logical time to take time off, and rack up some ski days. Holidays in the mountains are always good.
Good skiing at this time of year is somewhat reliable. As much as we know that, we also know that one or two times in ten, we'll get skunked. We dream of natural snow, but as East coast skiers, we're always ready for the possibility that conditions will be marginal.
Regardless, we come and ski what we can. This season, after record warmth in November and December, we had a lot more fun than we expected. I'd actually call it a great time.
November 30, 2015
I've gone into this season flat footed, not really ready in any way. Life was especially difficult this offseason and without significant blasts of cold air to focus my attention, my preseason prep was non-existent.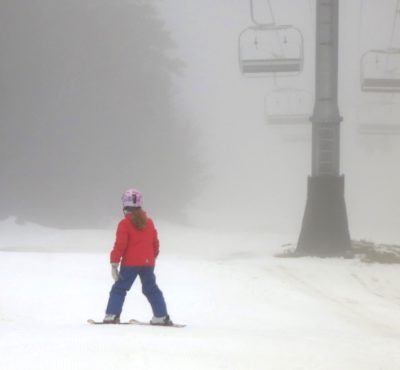 The car thermometer read 61 degrees driving up Route 28 towards Gore on Friday. I almost didn't care. One benefit to my lack of prep: I'd left my mountain bike up at the cabin, and it paid off. The trails were in great shape.  We rode and walked after we settled in.