Certain questions linger in the minds of skiers and some will never go away. "Ski on storm day or the day after?" Last week I didn't have to make that choice. I was locked in to ski the day after that.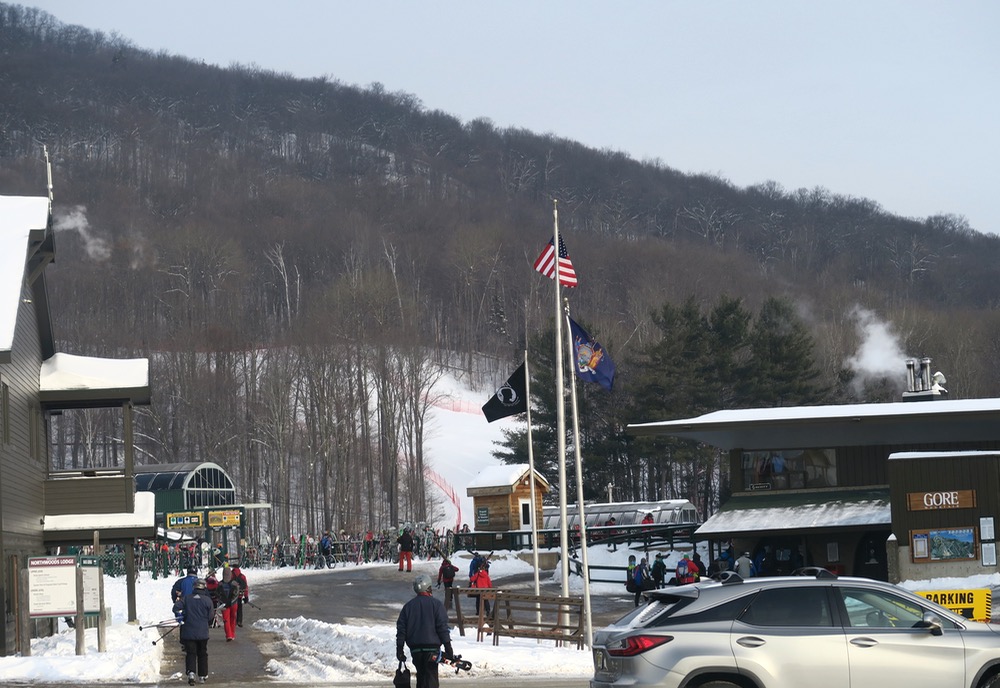 I have a theory, or maybe it's a coping mechanism, but it works for me. I'm better off getting to the hill as soon as I can, even if it's not soon enough.
Last week, from the sidelines, I watched two storms drop snow on the East. Both storm tracks favored Gore, and if you count the snow from Friday night, the mountain recorded nearly two feet. Friday morning I headed north, rising at 3:30 to drive to the hill. I didn't make first chair, but the crowd was surprisingly light and I parked in the A Lot at 9:30.