Taking a whole weekend off to ski this year was a rarity. I have a job that requires working on Saturdays, and you gotta take care of business. So when the opportunity came at mid-winter break, my family repaired to Lake Placid to ski Mount van Hoevenberg.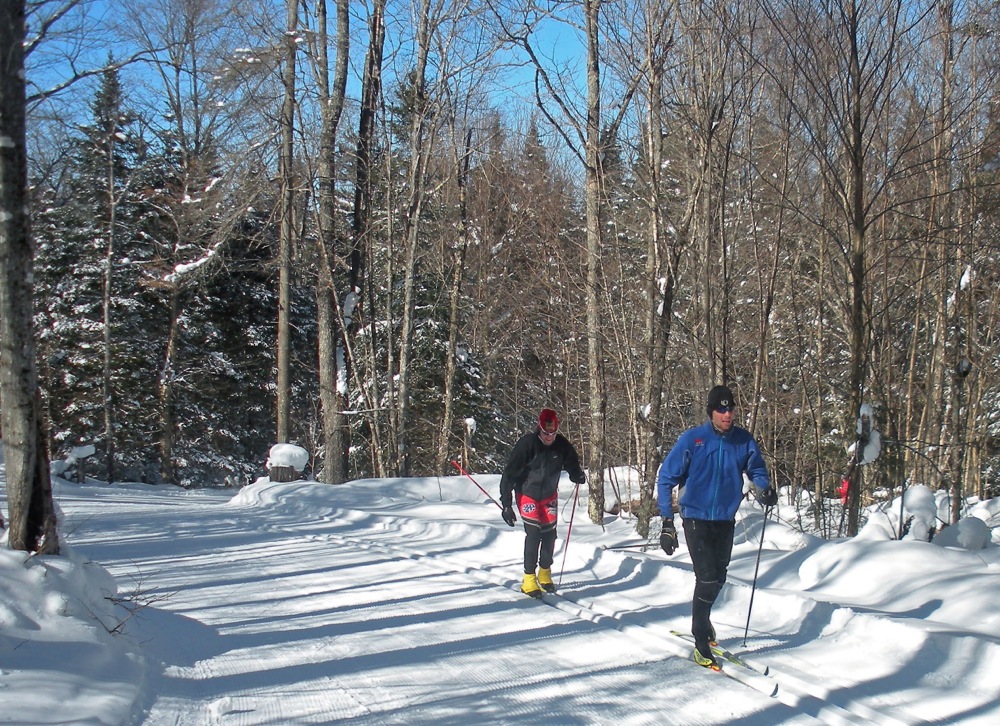 In 1982, I skied Mount van Hoevenberg for the first time. Still a novice, my friends were extolling the virtues of this place and we came up on a chilly January weekend.
The first trail we skied then was the Ladies 5k, so named because it was the route for the women's 5 km relay event in the 1980 Olympics. Only one of the most difficult trails in the place. The lower part of the loop I managed without incident. But from the height of land, I basically fell all the way back down to the stadium. I was still figuring out how to turn going downhill.