The cliffs of the Trapps escarpment glowed pink with the sunrise as I drove up the Thruway. When you work weekends, you ski on Tuesday. With the impending holiday, I wanted to get at least one more day on skis before the end of the year.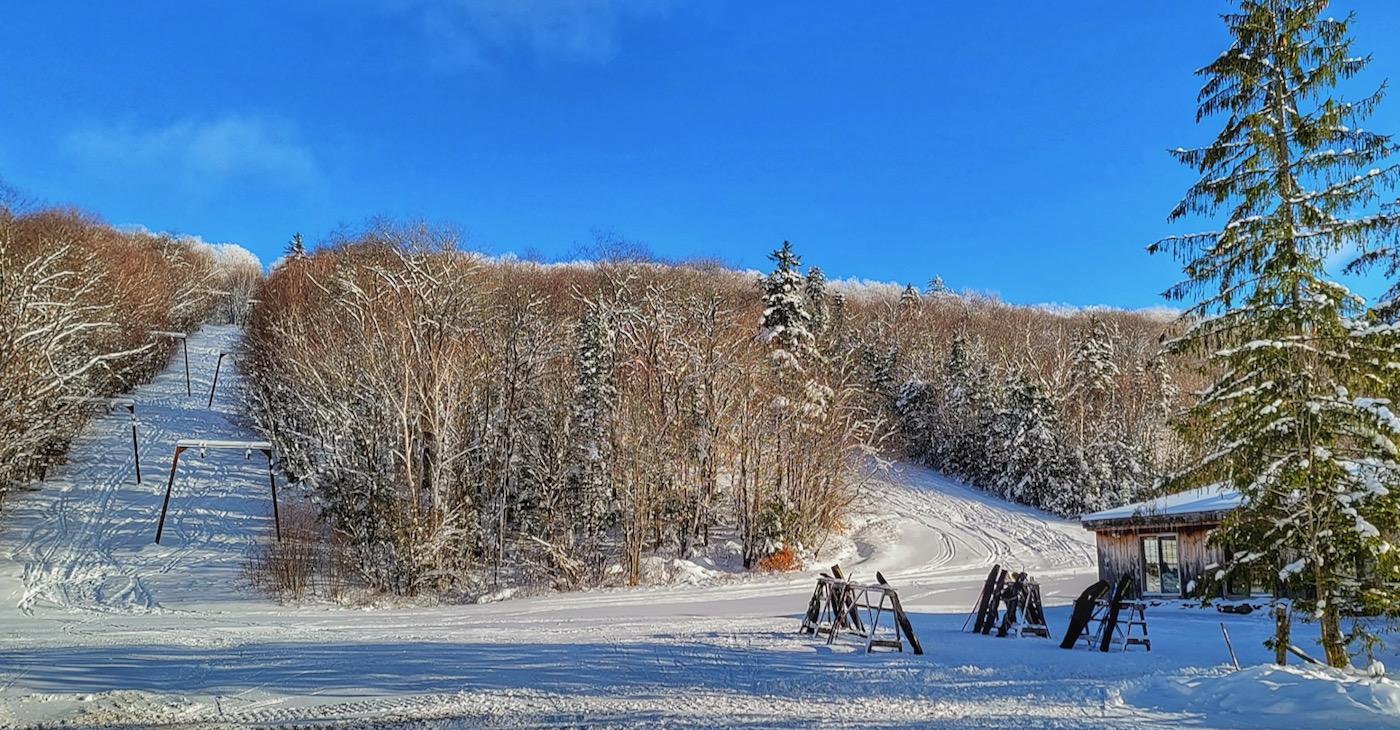 Between New Paltz and Kingston, a Volvo station wagon hurtled past me, going 85 mph at least. The vanity tag read "TREESKI." I know Harv favors Honda CRVs, who else might it be?
Diving off the Thruway in Troy, I had smooth sailing up Route 7 towards Bennington. In Pittstown, I saw the scar of land where the long-abandoned Moon Wink Motel had been demolished.