With the recent warm and spring's imminent return my friends and I headed north hoping to extend winter. Luck was with us: we planned our trip far in advance and Tremblant was getting snow.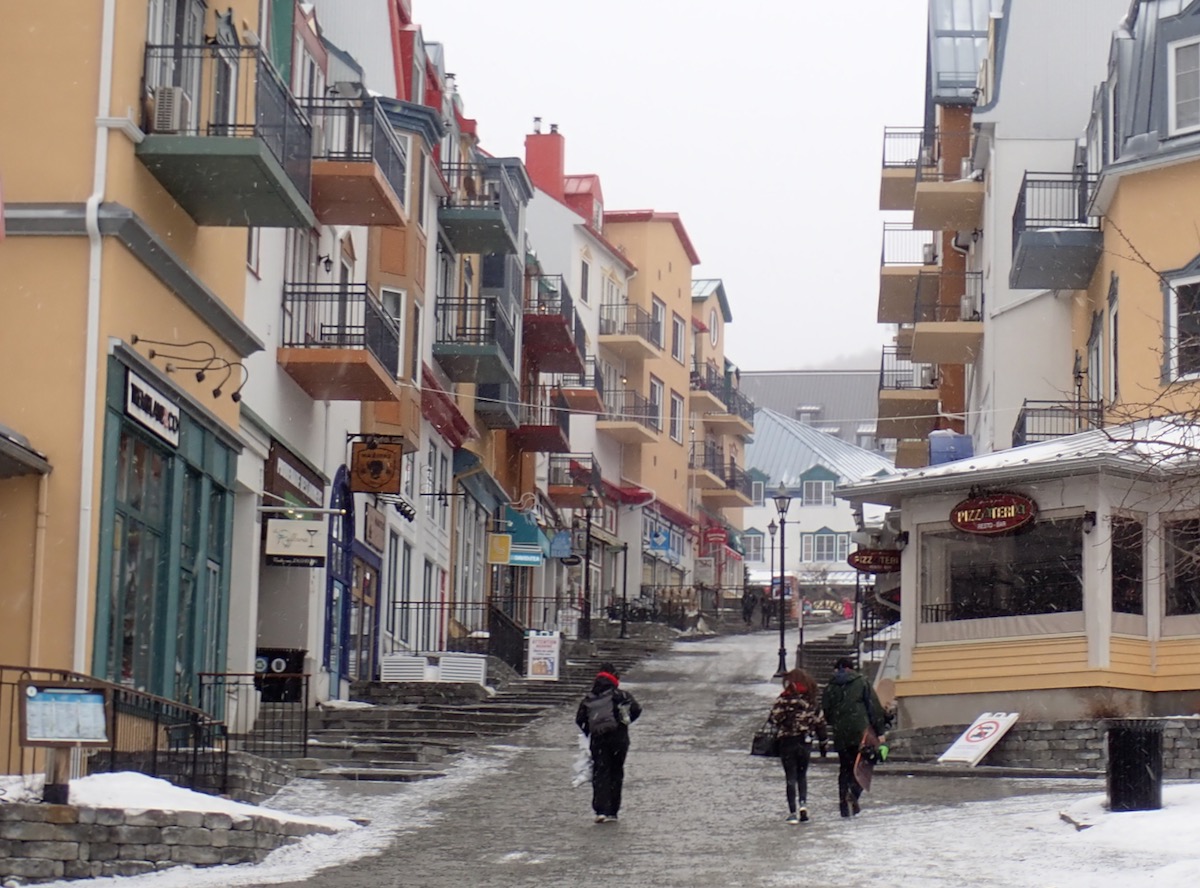 We booked a mountainside airbnb, a five-minute walk to the Express Gondola. Chip, Alex and I were joined by Blue and his brother as well as Dave and Ally. As we settled in Thursday, snow started falling, setting up a great weekend.
We woke up to an inch of fresh snow Friday and it forecasted to continue throughout the day. After a quick breakfast at a french cafe we met up Dave and Ally. We soon boarded the gondola and headed to the top.