On New Years Eve, my partner and I celebrated with a single beer, so we could wake fresh the next day and turn our ski season around. Overnight, a few fresh inches of snow settled on the car.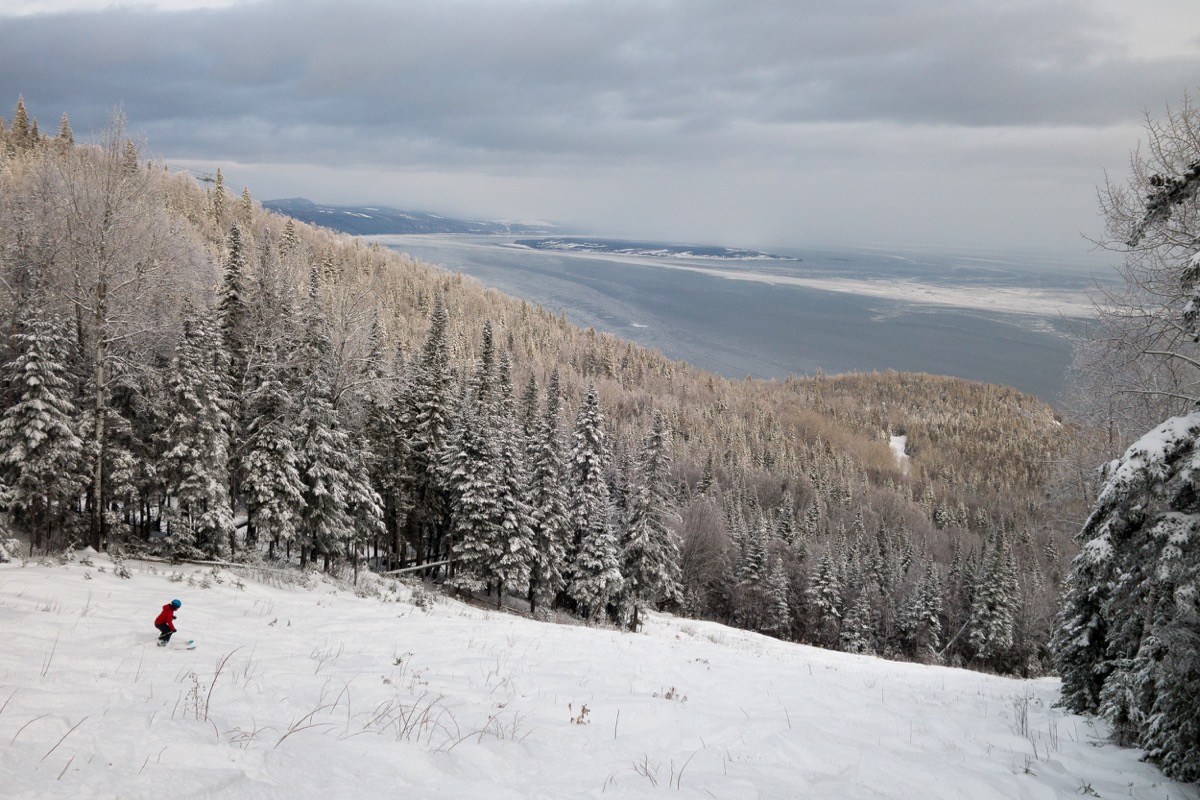 In the morning, coffee percolated in the kitchen as a flock of evening grosbeaks pecked at a feeder in the backyard of our Airbnb. I'd never seen those magnificent birds before, but I had little patience to enjoy them. As stunning as they were, I hurried getting our gear and ourselves into the car.
Our season had begun slowly and I wasn't expecting much. Le Massif de Charlevoix usually opens near 100% and a month into the season vast stretches of the mountain remained closed.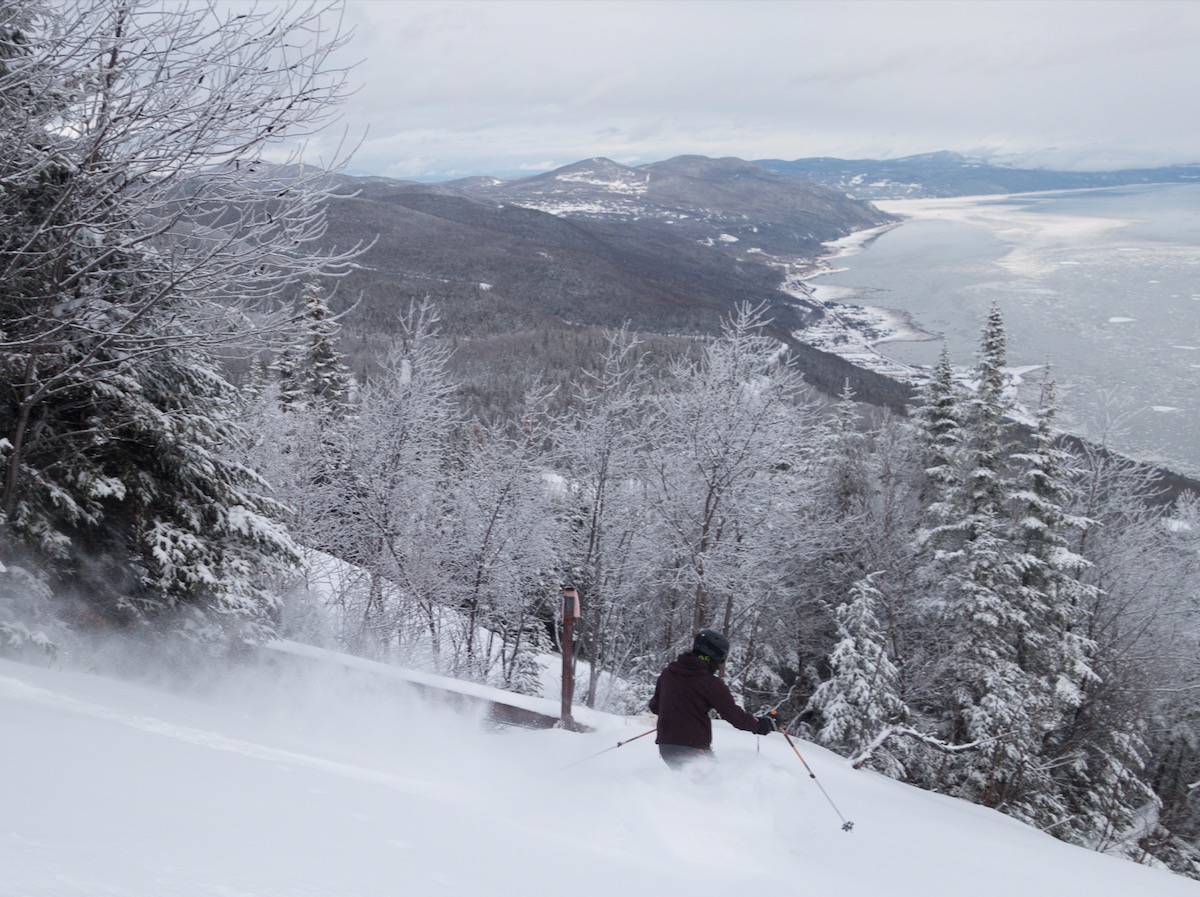 However, with the mountain's inverted layout, you'd be excused from thinking you were arriving on the best day of your life. Just the approach on the access road is something quite special. Situated high on the ridge 2700 vertical feet above the river, things seemed quite buried. We passed some nature trails and new construction while eager Quebecers itched to pass us to the lot.
With plenty of time to spare, we suited up and proceeded to wait in the pack of skiers standing behind the orange rope like it was a checkered flag. At 8:30 we had started our engines and were off cruising steep corduroy as Kyla sought to get her ski legs back after the long absence. It was tough to ease off the gas as my edges laid trenches in 23m arcs.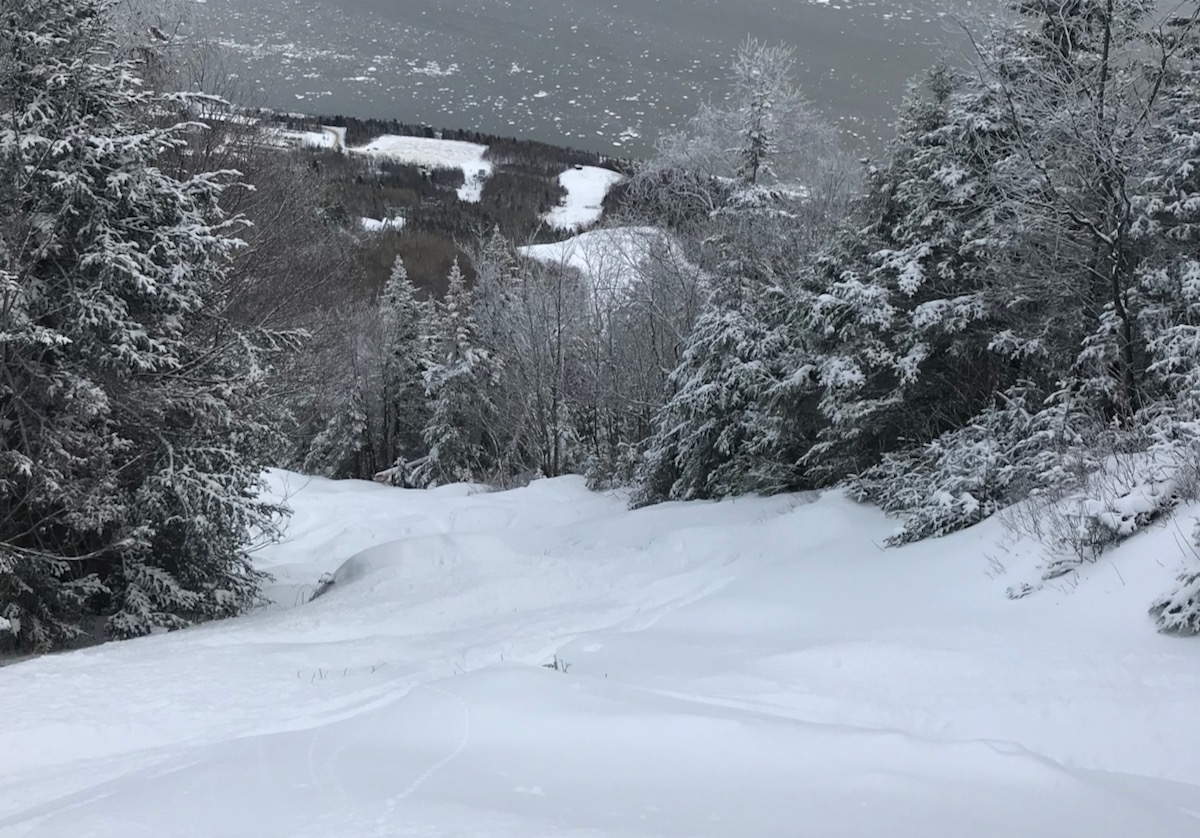 There's a reason that the Canadian National Team hangs here. The terrain is consistently pitched, yet the main trails still manage to meander like tributaries to the gulf-sized Saint Lawrence River at your feet.
We did a couple of these before beginning our nosh of side trails, narrow and usually moguled. There was clearly more snow at the top but even halfway down I wasn't hitting anything. It was really at the bottom that was holding the bare minimum. I understood closing the backcountry gate to the massive tree skiing zone on the east side, but surely a couple tracks wouldn't hurt anyone.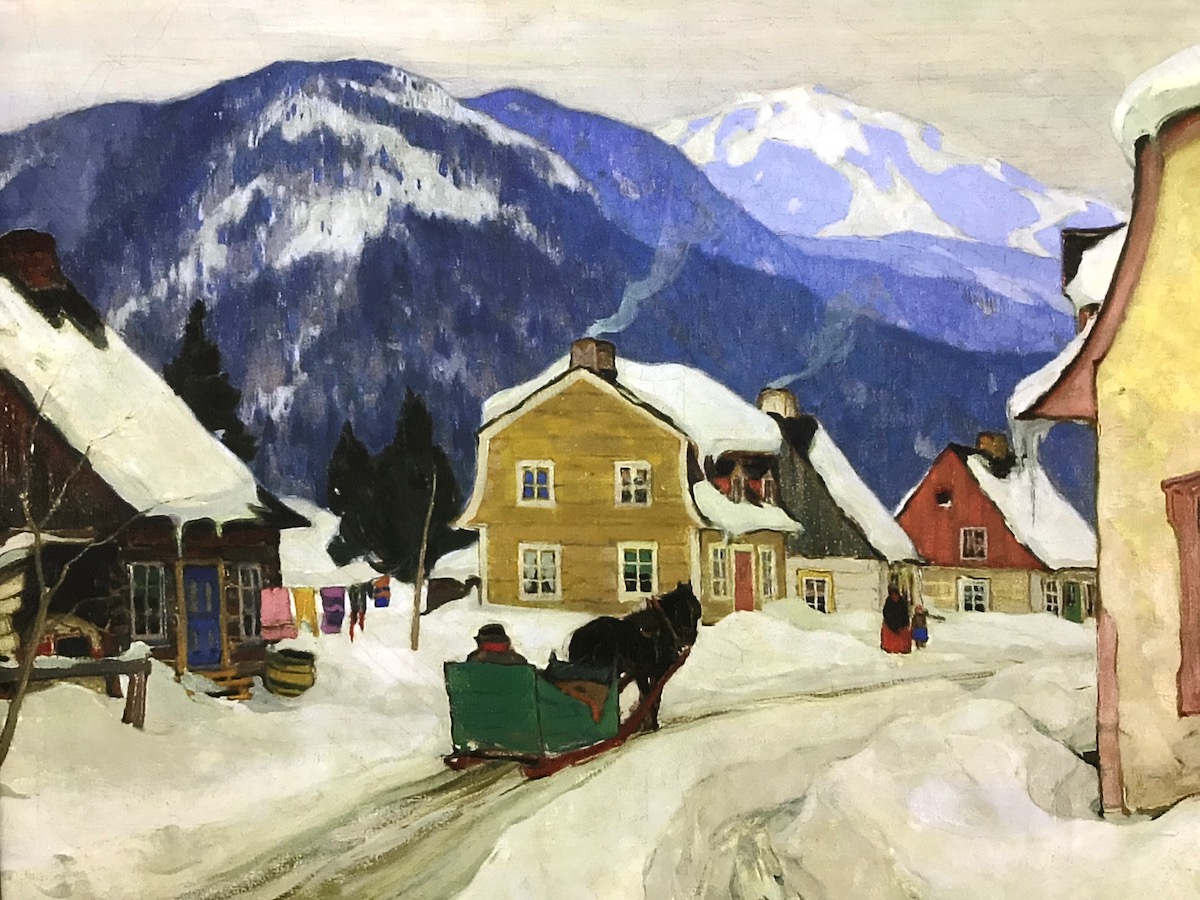 It was on a ride up towards the terrain on the west side when I noticed people heading into the closed section to access some of the steepest terrain to be found anywhere east of the Rockies. I asked Kyla to follow me to the left and although there was a patroller sitting there, I noticed that the rope had been yanked above head-high on a bamboo pole.
He gave us a wink and we started skating quickly to the zone. Every trail had plenty of room for tracks; it was only a matter of choosing the pitch we wanted. Kyla had grown up skiing, but had a generational-sized gap of years between entries in her resume when we met. Still, she encouraged me to pick whichever one I thought would work. There was no bad choice, but when we finally started to descend she said something like "Oh, I see why you guys are always so crazy about skiing powder now."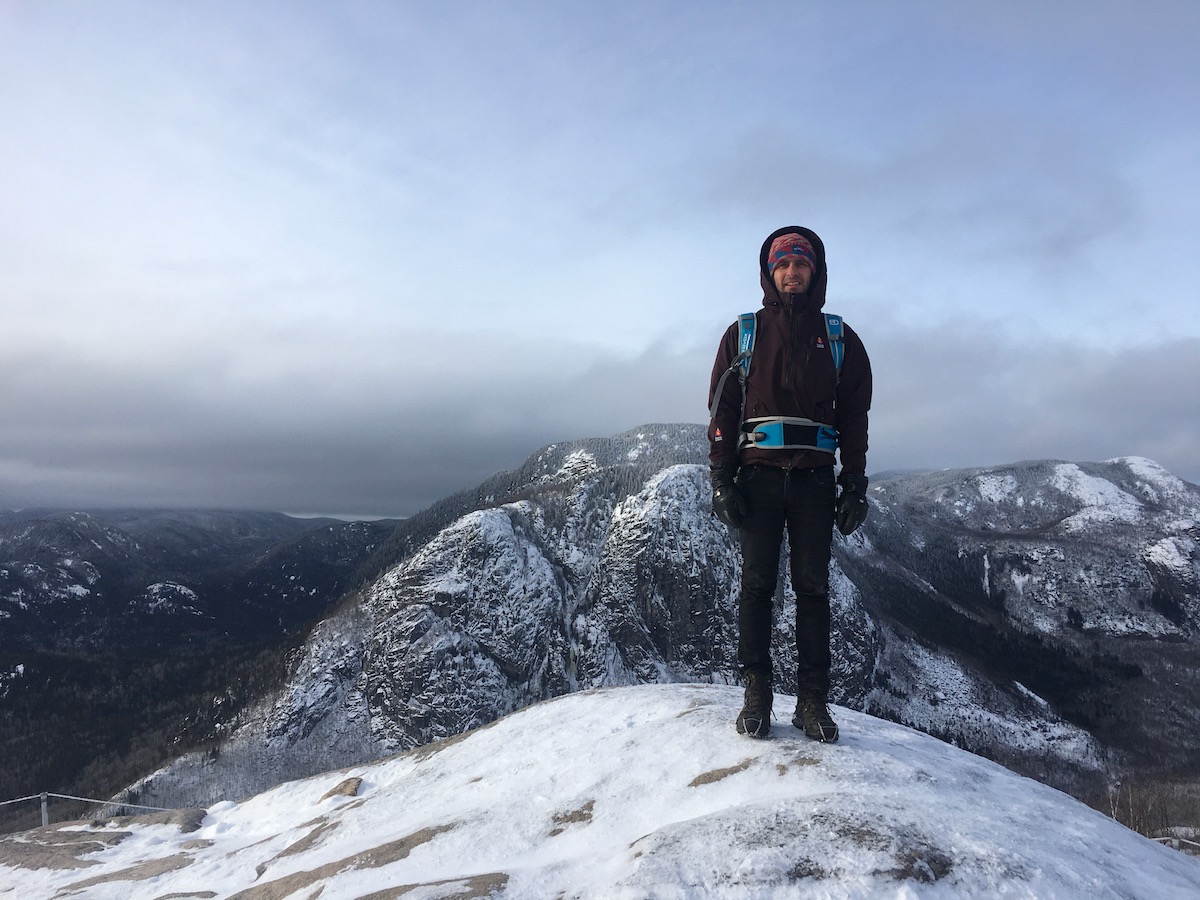 We spent most of the rest of the day plummeting those lines until our legs cried for no more. I wonder if we knew then how short the season would be, if we could have pushed on. It is often better to ski another day, so I'll keep the memory close, to remind myself that there will be skiing again next year too.