Who needs West Yellowstone when you've got early season skiing nearby? After Thanksgiving dinner, I set out up the Thruway for Lake Placid. Gusting wind pushed my new used VW shooting brake around, treating the ski box as a spinnaker.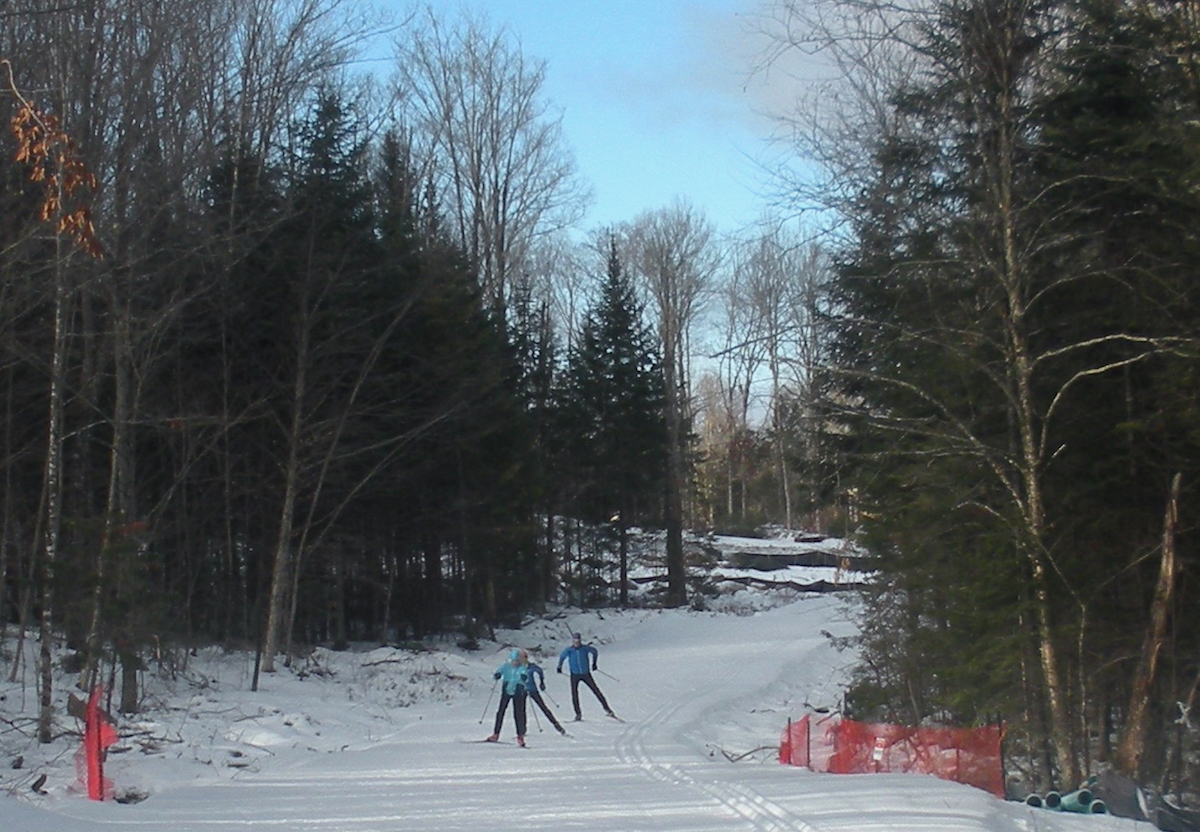 Rain washed away the snow Mount van Ho had the previous weekend, leaving only the 500-meter loop of machine made snow, courtesy of the Snow Factory. After a leisurely Friday morning breakfast, I clipped into skate skis. The Snow Factory loop had held up through the warming trend, still 18" deep.
After a couple laps around the loop, I ran in to Duncan Douglas. We shot the breeze, he intended to ski the Porter Mountain trail. But he's a larger than life two-time Olympian, and I'm just a guy from Jersey. I opted to stay on the mini loop.