A couple years ago I took my kids camping into the Sundown Wild Forest in the Catskills. It was a fun couple of days but I went into it with a to-do list so long, we couldn't possibly get to everything.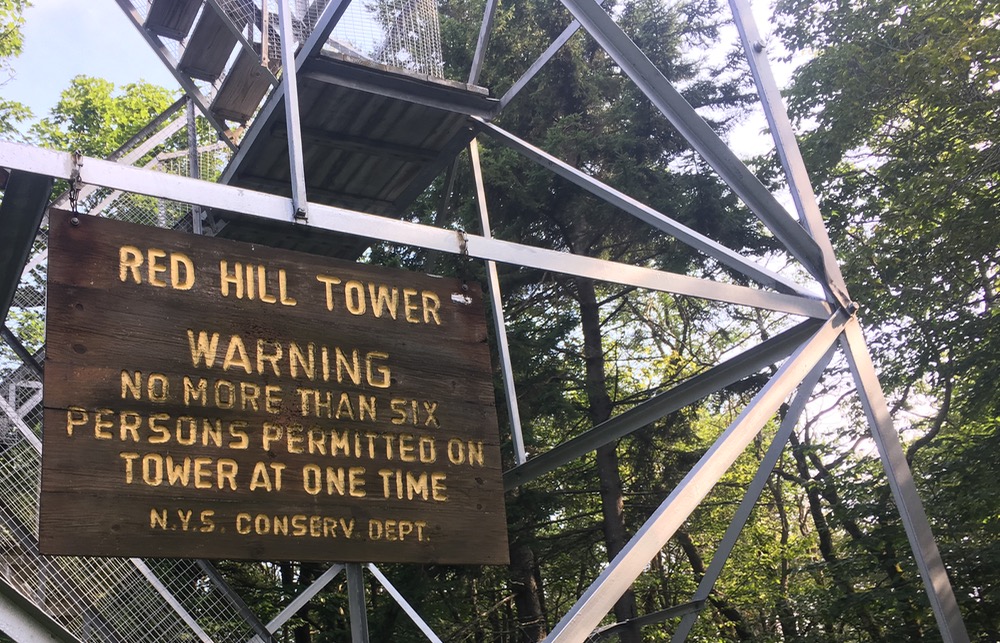 Recently I read that the state had added a day-use permit requirement (for summer weekends at least) to the egregiously abused Peekamoose Blue Hole, a popular swimming spot in the area, located on Rondout Creek. It reminded me of some of the hikes that we hadn't gotten to, especially the Red Hill Fire Tower.
The Red Hill Tower was the last one in the Catskills to operate in its original role.