Memorial Day. No Indianapolis 500 for me, we don't own a television. At 6 AM, I set out for a raid in the Catskills. I wanted to reprise a run I did 15 years ago as training for the Escarpment Trail Run.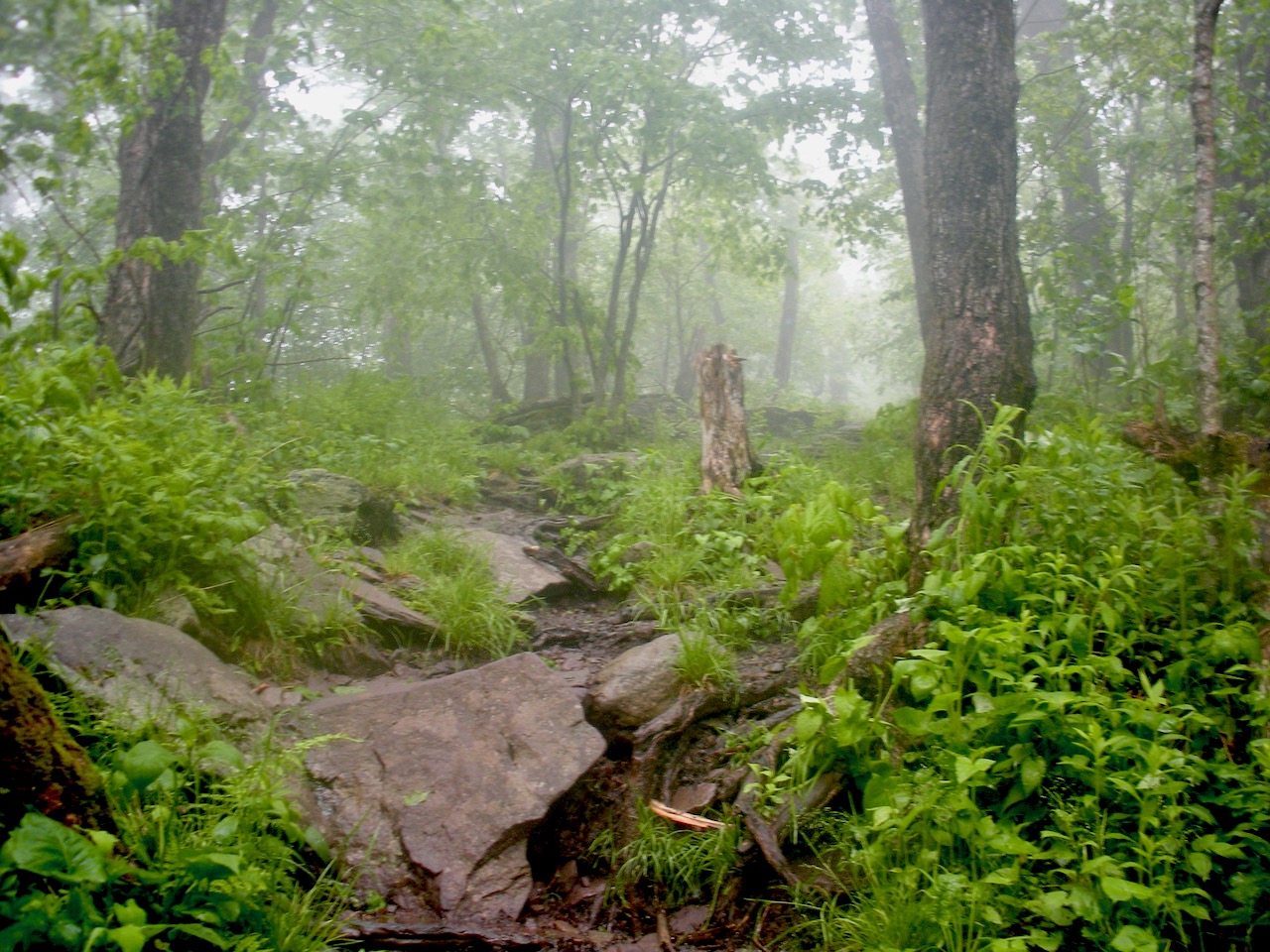 Setting out from the western terminus of the Escarpment Trail on Route 23, I planned to go over Windham and Blackhead, the first two peaks in the race. Then turn right, go over Black Dome, drop in to Big Hollow, and return to my car going over Windham again. It's a bit over 19 miles, longer than the actual Escarpment race.
Clouds and low fog covered the mountains as I drove up Route 23 from the Thruway. By 9 AM, I was moving.