There's a significant group of skiers out there who've had a great day at Hickory. Certainly enough to fill up the ski center after a storm. When you consider the total number of ski days Hickory has operated over the last 10 years, that's really kind of amazing.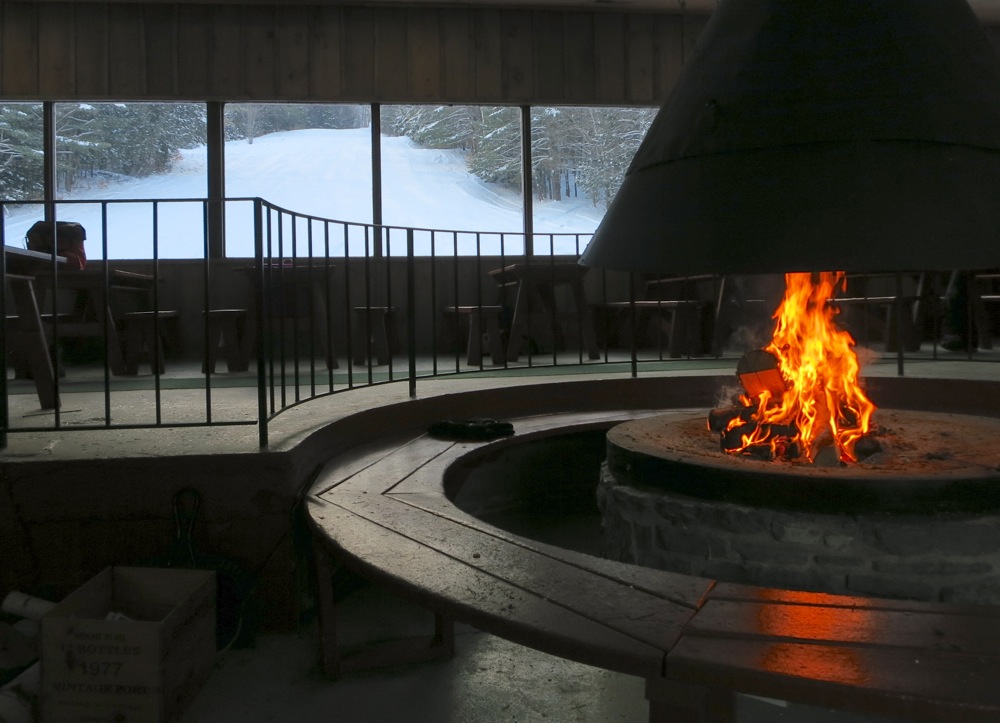 Personally I've had six days at Hickory, five of them in winter, all were unforgettable. So yea, people like me, we're out there.
Many of us wish we had another shot at it. I know I do. If I had known my last Hickory ski day was going to be my last Hickory ski day, by golly, I would have skied harder. Many also understand why Hickory has been closed the last few years.
Said simply, the mountain doesn't have the uphill capacity to be sustainable. In its current configuration, even in an ideal winter, the ski center can't serve enough skiers to cover expenses. The upgrades required to make the math work, would be expensive and they would dramatically change the character of Hickory.
Since the ski center was last open in 2015, there has been a group of constituents including owners, local skiers, the Ivy Ski Club, business people, politicians and investors working to answer a question: what kind of financial structure — beyond the traditional model of day tickets, season passes, lessons and rentals — could work to preserve Hickory?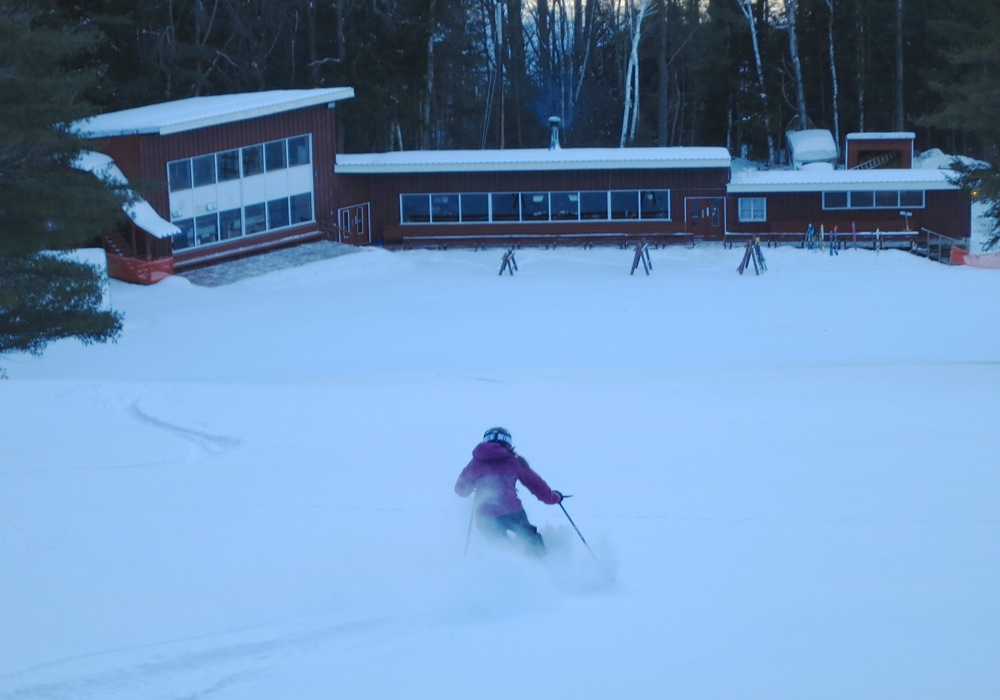 Many of those with a long history with the mountain want Hickory to serve a function in the community, with a focus on kids. A few years ago there was discussion of operating the Tbar only, to provide ski lessons for beginners and young children.
This past summer the base lodge was used by Camp Echo Lake and the lawn was used for a fundraising picnic. But what lies ahead?
Recently a group of local businessmen have added their own vision for the property to the conversation. Ideas have included creating a mountain bike park, using the lodge as a snowmobile stop and developing real estate on the backside of the hill. Any and all of it is still on the table.  But some ideas are more firmly in place for the upcoming season.
The Hickory Plan
Hickory can't survive if we just show up on a Saturday morning, schralp the new snow for a few hours and take off. This is how the hill ran the last few years it was open and it didn't work.  Skiers can't expect the owner to continue to operate and cover the losses incurred each year.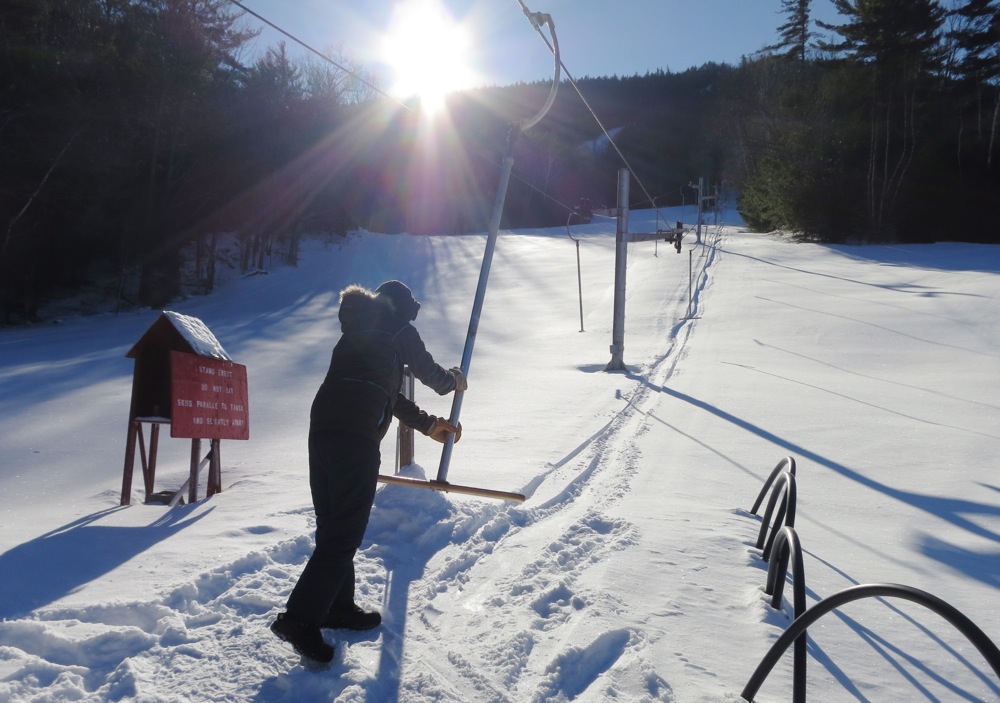 The year is a test of something new. The plan involves running the ski center with two distinct financial entities.
The Hickory Legacy Foundation
The first is the Hickory Legacy Foundation. The foundation's mission will be to provide outdoor and educational programs and services to support healthy lifestyles of regional youth and families, protect and steward the Three Sisters range, and provide historic preservation of the ski area. It will have operational responsibility for the base lodge, T-bar and handle tow as a community based center to serve families and kids. Incorporated as a 501C3 — similar to the Stark Mountain Club at Mad River Glen — it will be structured to accept and direct charitable donations.
The foundation will offer season passes and day tickets for the lower mountain in the winter season and non-lift access to the entire mountain in winter, spring, summer and fall seasons. Local schools will work with the mountain to take advantage of an outdoor education and winter sports program. Local students will get a special discount for lower mountain skiing.
The "Mountain Access Pass" will grant access for hikers, skinners, cross country skiers and snowshoers with the price based on season of use. Mountain Access passholders will have permission to climb the mountain under their own power at anytime. Hickory is installing a self-registration kiosk for day use and Mountain Access passholders. The Mountain Access Pass provides the financial support to keep Hickory ready to operate should conditions make it possible.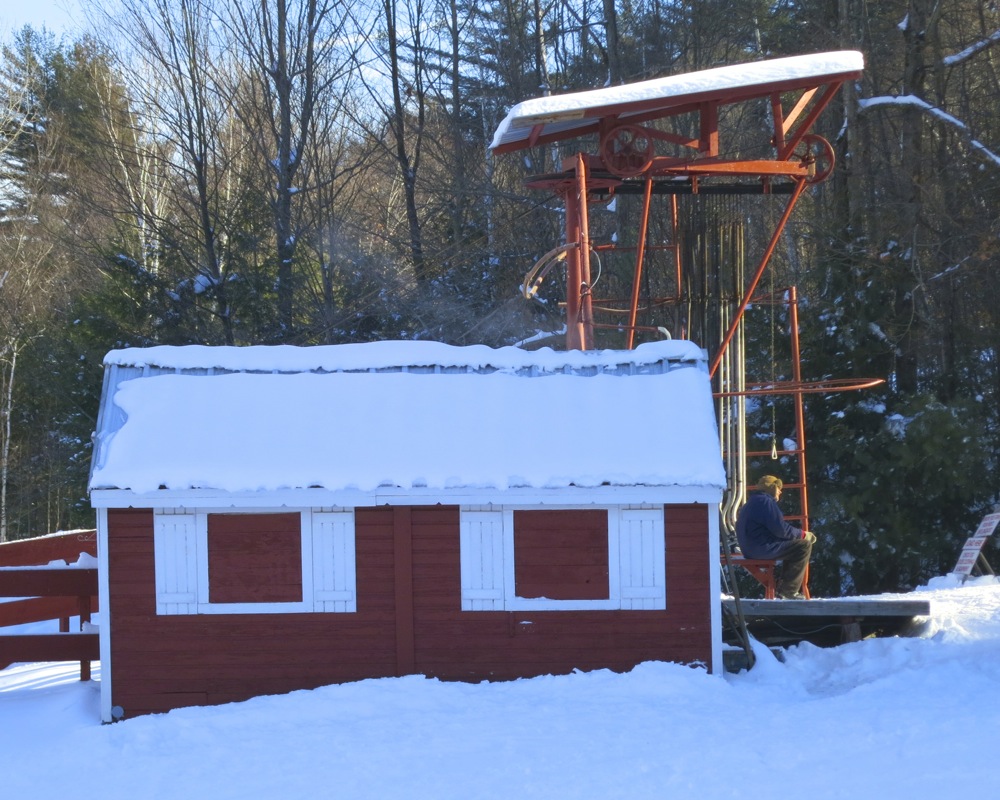 On the lower mountain, a tubing slalom has been added next to the handle tow. The tubing slalom, T-bar and handle tow will operate with lighted slopes Wednesday through Friday 2-8pm, Saturday 9-8 and Sunday 9-4, when conditions allow.
The upper lodge room has been equipped with video-conference capability for corporate groups to further support the effort. There will be free wi-fi in the lodge.
The Hickory Historic Preservation License
The second entity is a for profit corporation that will offer the Hickory Historic Preservation License (HPPL). Alpine skiers will have an opportunity to purchase a license for access to the upper mountain lifts and ski trails. License holders will have first access to lift tickets for Poma 1 and Poma 2, should weather permit them to spin. The HPPL provides the additional support to keep Hickory pomas ready to operate if conditions make it possible.
There will be a limited number of licenses sold. It's likely that each license holder will have access to purchase two guest passes per season. In addition a small number of day tickets will be made available by lottery or first-come-first serverd, if demand from licence holders doesn't reach lift capacity on a given day.
Upper mountain lifts will operate on weekends and holidays, weather permitting. There is no guarantee that upper or lower mountain lifts will spin, but it is worth noting that all lifts are serviced, operational and will be certified for the upcoming season.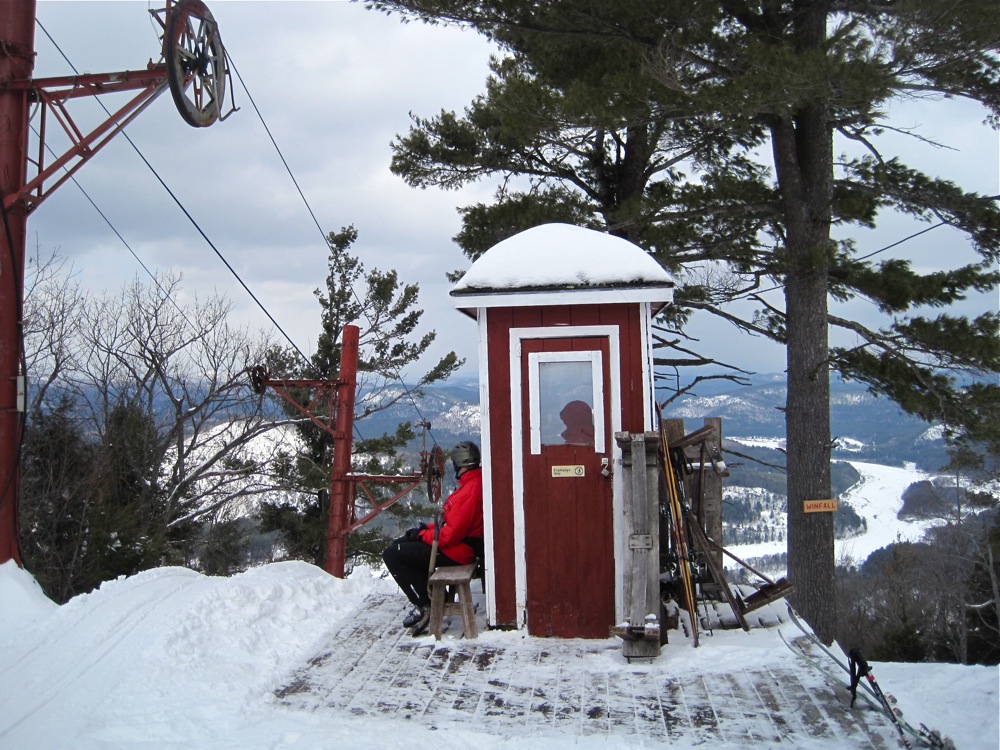 Tbar, New Mountain Access passholders and Historic Preservation License holders will have permission to travel uphill under their own power at anytime. While it is not finalized, it seems likely that Ridge Run will be the approved uphill route.
The release of final pricing for ski season, off season and yearlong access will come in the next few weeks; it will be posted on skihickory.com.  If you are interested in being a part of Hickory, it's recommended that you visit the site now and submit your email address for updates.
It's clearly understood by those moving forward with this plan, that many skiers won't be inclined to take advantage of this opportunity, with no guarantee of skiing included. But there will be no chance to ski Hickory without some mechanism for covering the two biggest costs, taxes and insurance. For those working hard to make this happen the choice is a stark one: Hickory or not?
---
Special thanks to Sue Winbauer Catana for her help with this piece.
---