The last few hundred meters of the Jenny Lane trail were wet and squishy as it dead-ended into Lower Awosting Road. Three 20-something women that I'd passed on the carriage road earlier were looking at the trail sign.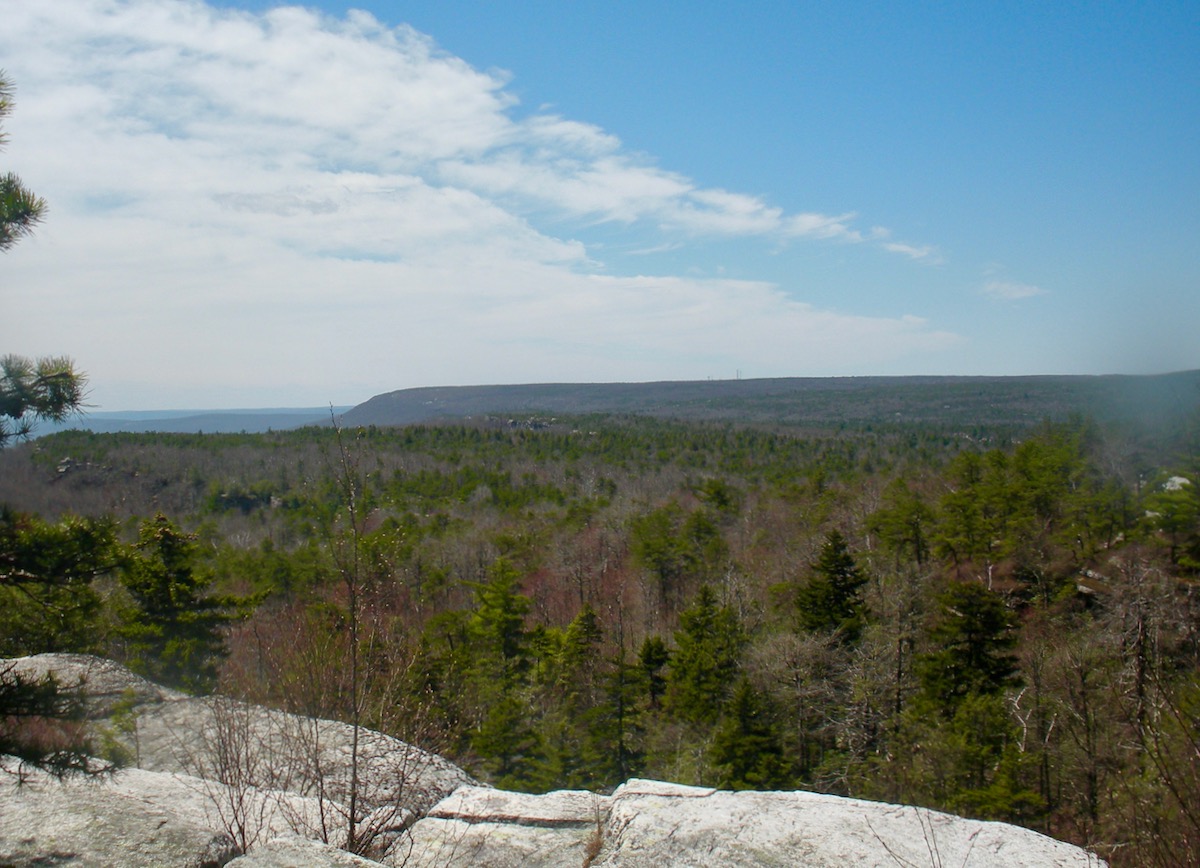 "Is this the way to Gertrude's Nose?" one of them asked.
A rocky outcrop just north of Lake Minnewaska, Gertrude's Nose offers commanding views towards the Hudson River and beyond. Unfortunately for the three wayward hikers, our encounter was at the junction of the Jenny Lane trail and Lower Awosting Road, diametrically across Lake Minnewaska State Park from Gertrude's Nose.