"Man, you always make the best faces at the finish line," laughed NENSA competition director Justin Beckwith at the finish of Sunday's Climb to the Castle.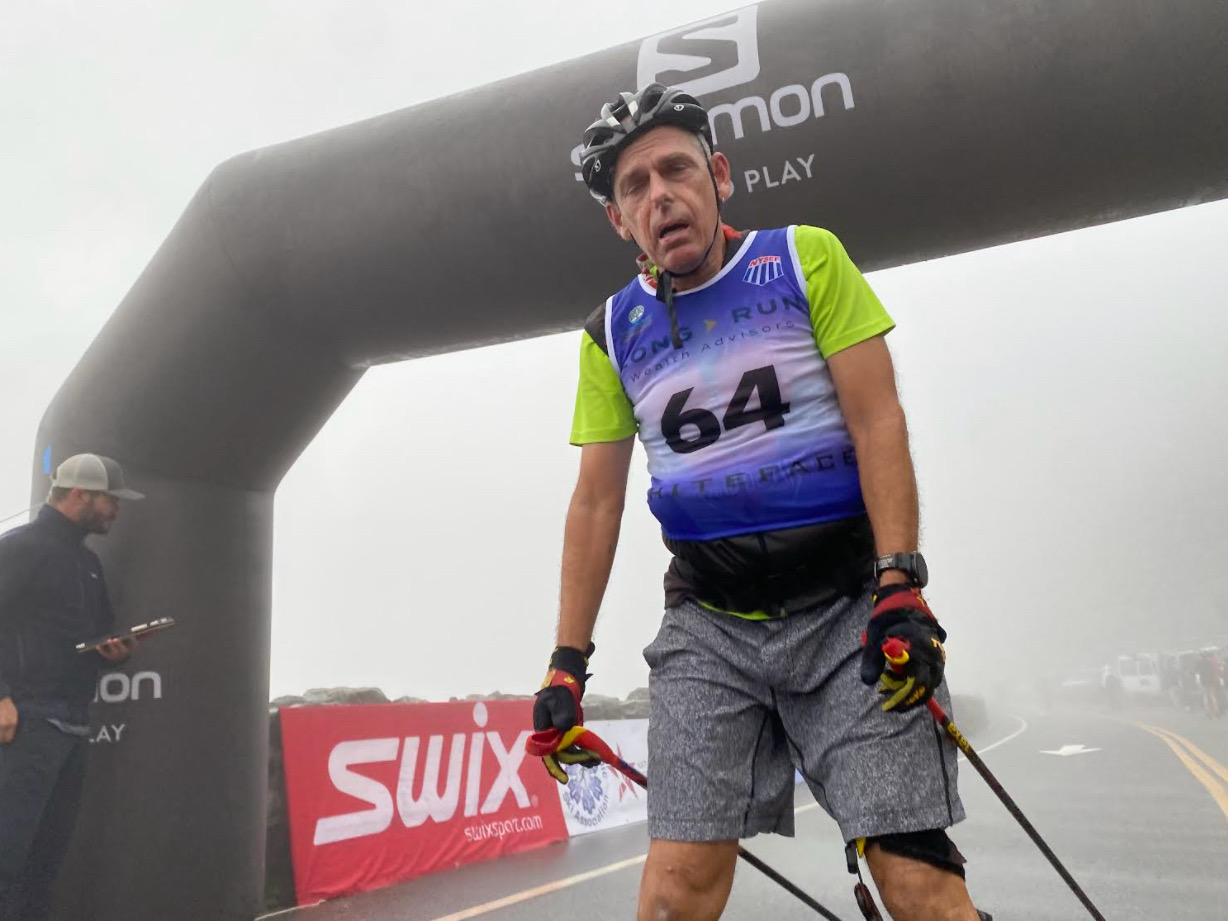 Utterly fried, I gasped for air. Someone asked if I needed help getting out of my roller skis. I shook my head no, even though back pain had made it difficult to clip into them down at the toll gate.
Another sufferfest on the Whiteface Mountain toll road. Just one hill; how hard can it be? Five miles, an eight per cent grade, 2300 feet of vertical. Unlike the previous year, mild temperatures, negligible wind, and dry pavement should have made for a good race.