With the Technoalpin Snowfactory running in full cry, I heeded the siren call to Mount van Hoevenberg for opening day. Leaving right after Thanksgiving dinner, the traffic was relatively easy, and I arrived at my lodging spot around 10:30 PM. After decompressing from the drive, I fell into bed.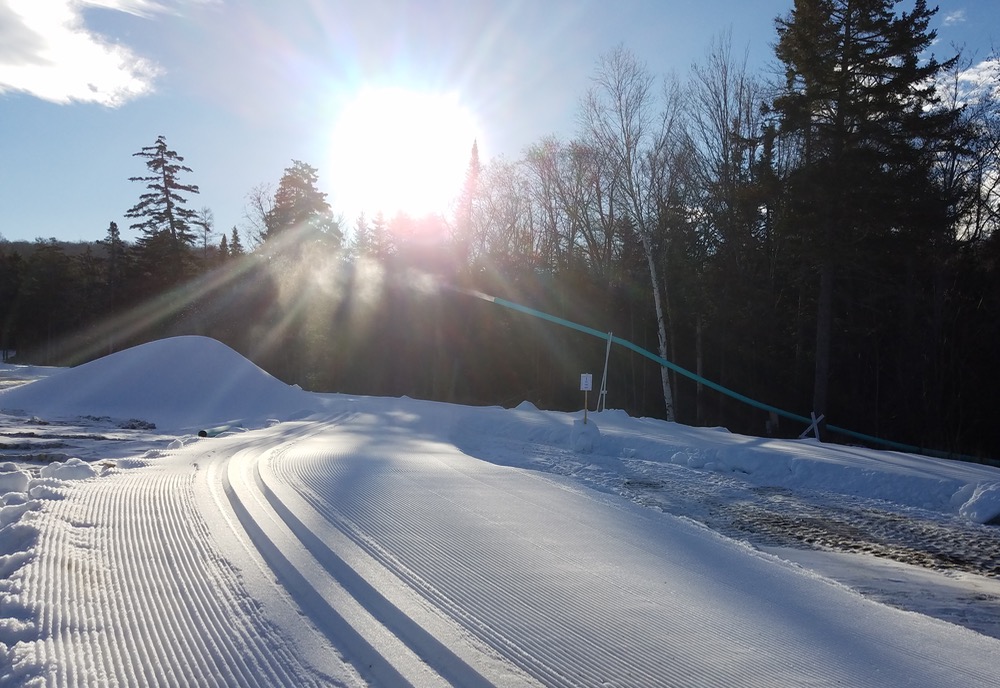 On Friday morning, there was a glistening 1000-meter loop of machine made snow. It might not sound like much, but the Snowfactory was still cranking out crystals as the temperature hovered around 40 degrees.
Perhaps it was a turkey hangover, but van Ho was quiet in the morning: perhaps 8 other skiers were traversing the loop. Among them was two-time Olympian Robert Douglas and his family.