The British Columbia Powder Highway has become a legendary destination for its big mountain terrain and snowpack that is reliable in normal seasons.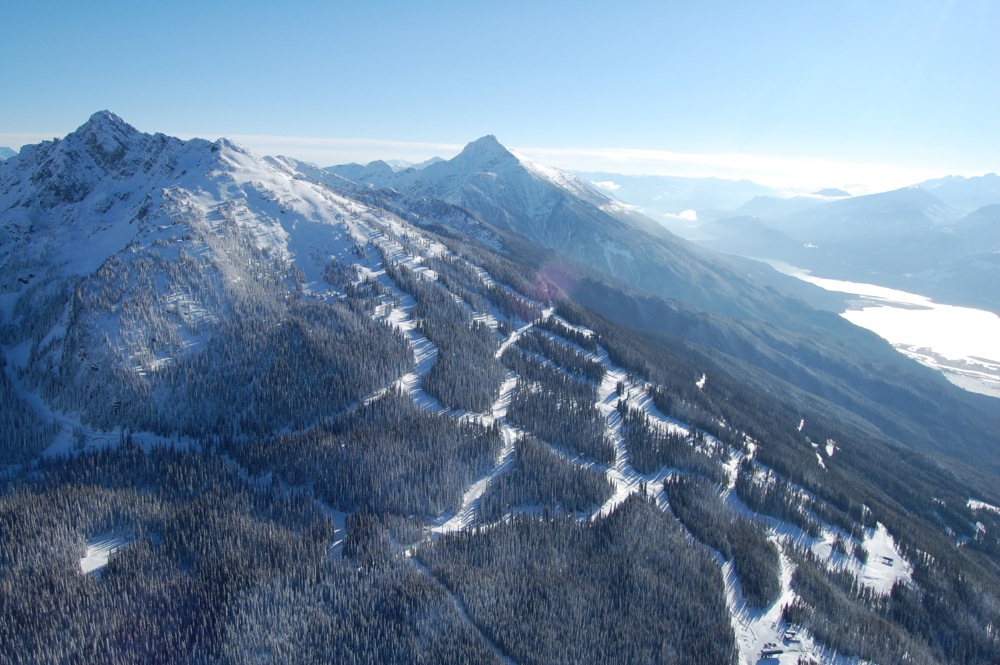 But with so many mountains towns and resorts scattered throughout this sparsely populated southeastern corner of BC, skiers are spoiled for choice. A mining and railroad town turned pilgrimage site for the Selkirk hardcore, Revelstoke Mt Mackenzie is one of the many plum spots to park one's skis and boots for a few days. The town became even more attractive to long-distance visitors seven years ago when Revelstoke Mountain Resort opened, offering the highest lift-serviced vertical drop in North America.
At a leg-busting 5,620 feet from the top of the highest chair back to the base area, Revelstoke is a test of stamina even for diehard fitness enthusiasts. With a healthy mixture of Canadian tastes, scruffy ski town charm, and the kind of scenic mountains that make the "Beautiful British Columbia" license plate slogan live up to its name, Revelstoke should be a stop on any Powder Highway traveler's list.
Please read our magazine feature:
Revelstoke Mountain Resort: The Mt. Mackenzie Legacy