Cascade concrete. Sierra cement. West Coast skiers have endearing nicknames for the moisture-laden snow that doesn't ski like champagne powder but can come down in fountains.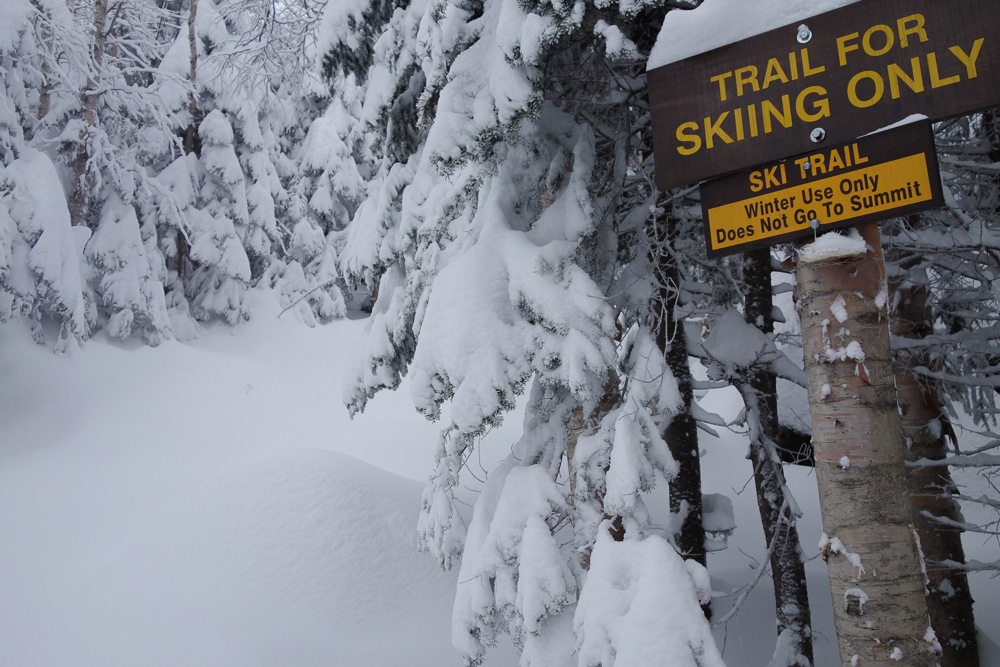 While the northeast sees every imaginable kind of winter precipitation, our mountains tend to get icy before they get heavy. Not this past week. Now we've earned our own coinage: Adirondack Asphalt.
Winter Storm Damon was touch-and-go for much of the region as sleet, ice, freezing rain, and plain old rain foiled the hopes for a 100% snow event. Luckily, on our side of Lake Champlain, the Adirondack High Peaks stayed almost entirely snow to the tune of two feet.
That was enough to make it open season on the backcountry, but given the midweek timing I pulled into the High Peaks with barely a car in sight. The ranger informed me there was a lone snowshoer heading toward Algonquin, the route to the Wright Ski Trail, which is marked for skiers only. In other words, fresh tracks.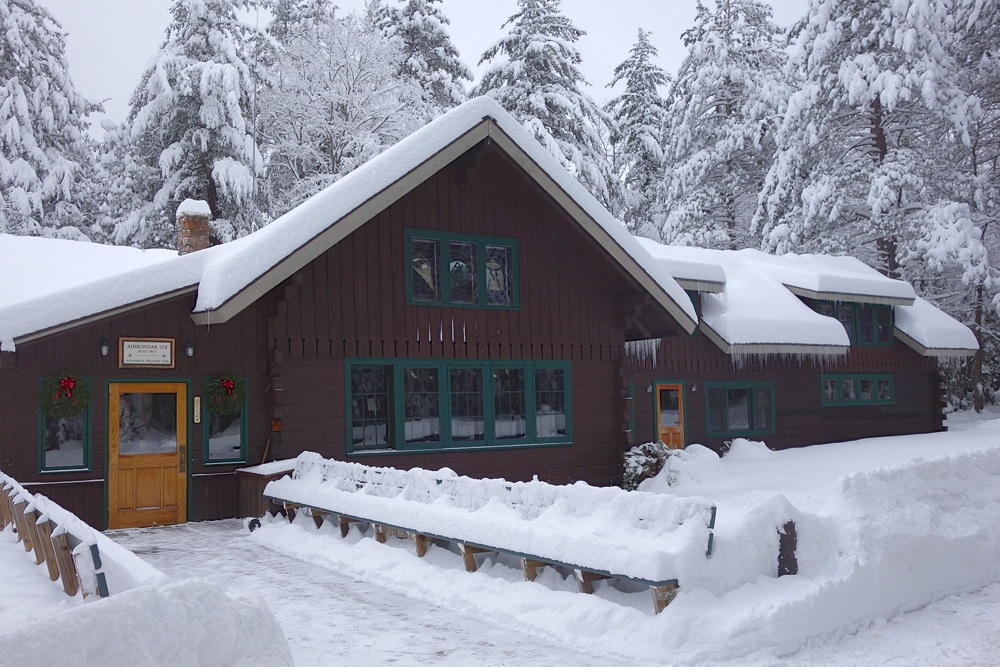 Or so I thought. While I was lucky enough to spend family vacations skiing this kind of snow at Whistler, I hadn't contended with this stuff going uphill before I adopted backcountry touring as my winter sport of choice. Breaking trail was akin to churning through a cement mixer as a couple-mile trail gaining 1,700' took three hours when I could normally do it in half. My skis weren't visible above the snow at times and I put up my heel risers even on flat stretches to keep my boots afloat.
However, the scenery was classic Adirondack winter. The trees were so heavily laden with snow that a slight tap from my ski pole would cause them to shed their burden in a showering burst and spring back to full height. Many less mature trees branched over the trail like gates and popping them back to life felt like I had said "open sesame."
I caught the snowshoer's broken trail, which helped a bit, and eventually the snowshoer himself, an affable Québecois day-tripper. He shared some duct tape as the heavy snow had gummed up my climbing skins, which were hanging limply from my skis. It was an early season mistake not to have brought some backcountry repair essentials.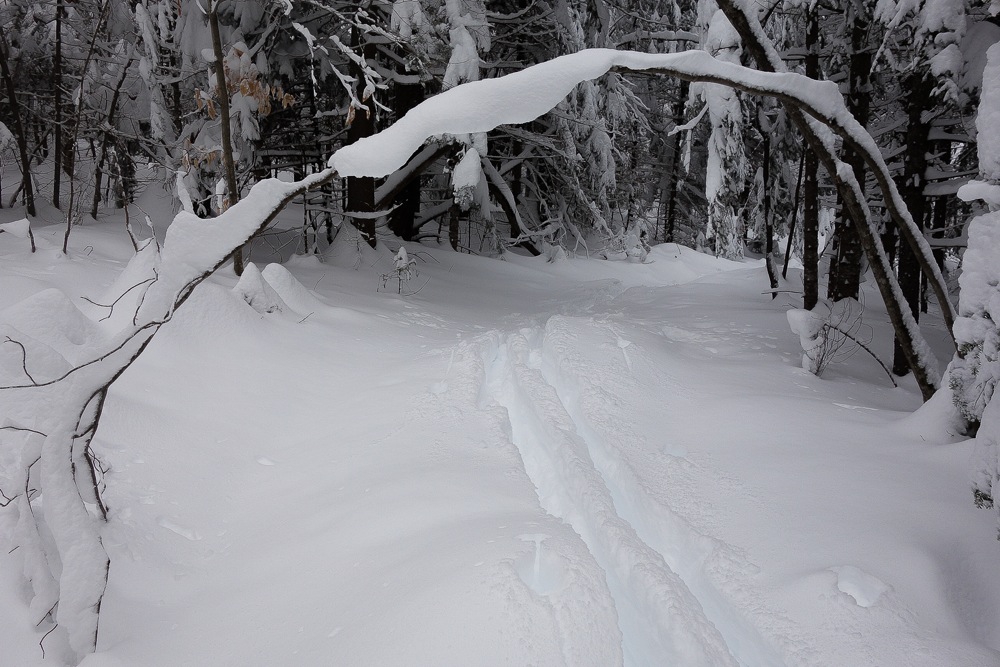 By the time I got to the base of the Wright Ski Trail, a 1930s classic designed by Dartmouth ski coach Otto Schniebs and the likes of which the Adirondack Powder Skiers Association (APSA) hopes to replicate, I was gassed. A dawn patrol at Whiteface — which yielded a surprisingly light and fast powder stash on The Follies — made the afternoon's work all the more taxing. As a solo traveler with daylight fading in these shortest days of the year, I reluctantly but prudently abandoned my objective despite the untouched line above me.
Coming down was, frankly, more work and drudgery as the rain crust buried in the middle made for slow going even with gravity's help. The upshot was that this layer is an excellent, stable base for resorts and backcountry areas alike, especially avalanche-prone terrain like the High Peaks' slides.
According to the calendar it isn't even winter yet, so I'm hoping this storm was a down payment on the upcoming season and my travails a sacrifice for the greater good.