Part of being a ski race dad is traveling all over the state. It's not my favorite thing, but it's part of the game. I have to admit it's great to experience new ski areas.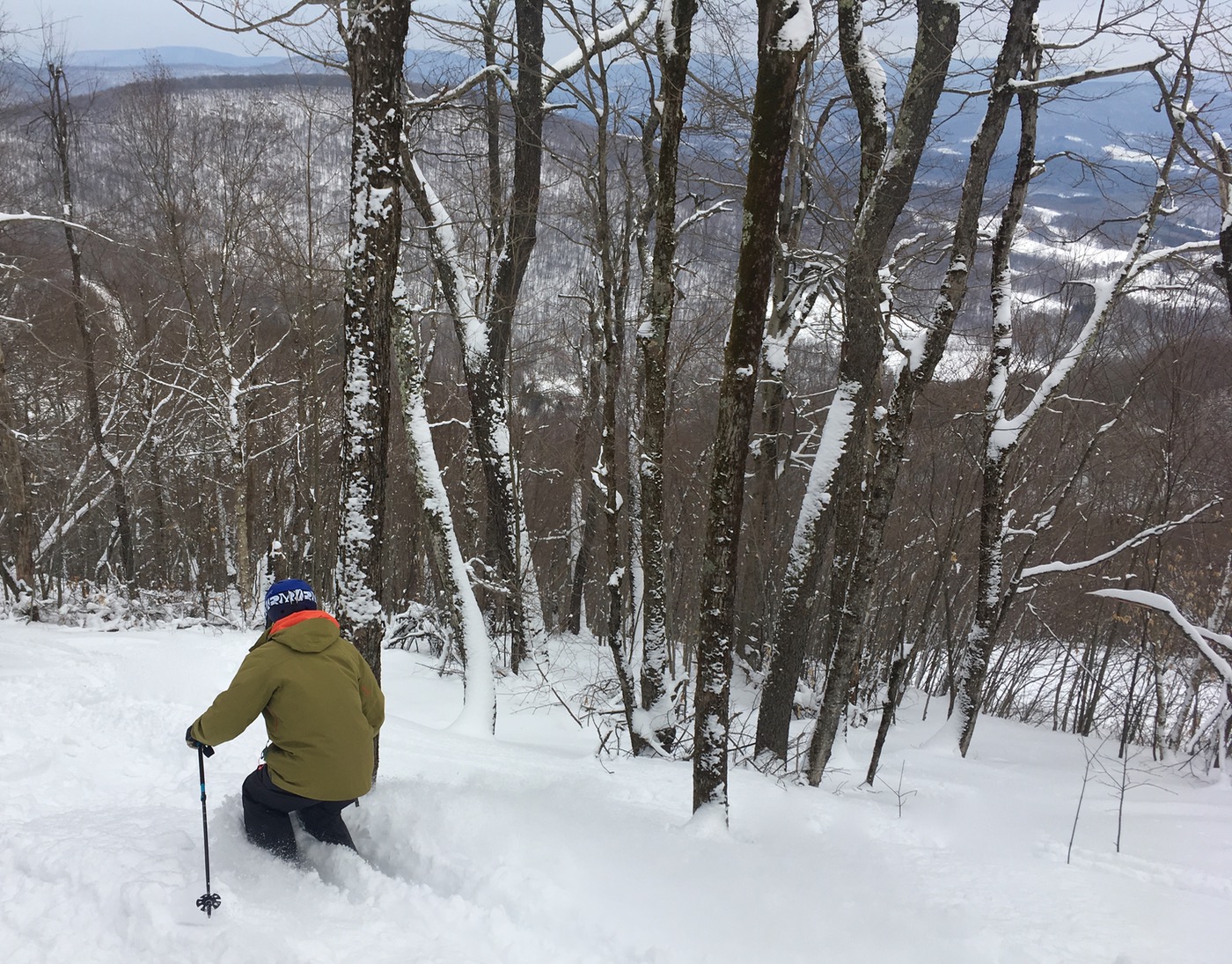 On our race trip to Hunter this past weekend, my son's coach decided to train in the Catskills on Friday. My wife agreed to come down in a separate car, freeing me up to ski Plattekill and discover why NYSB skiers love the place so much.
I had a pleasant drive from Windham where we stayed, taking in the scenic farms and winding headwaters of the Delaware River. I was the fourth car in the lot and parked maybe 50 yards from the door. I met forum member frk driving in; we quickly connected and booted up.