Blog:
Plattekill
September 21, 2015
Plattekill Mountain and NYSkiBlog are pumped to present the fifth annual Plattekill Tree Skiing Work Day at the ski area in Roxbury NY, on October 24th, 2015. Rain date will be Sunday October 25.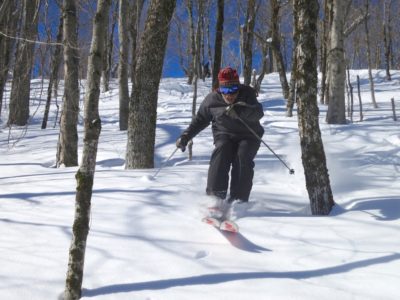 As is now tradition, we are recruiting a motivated, smiling crew of lopper wielding powder fiends to take to the woods to tune up some of the Catskills best tree skiing. Our longterm goal is to create true boundary-to-boundary skiing at a resort that wants you to pursue your passion, wherever it leads.
Our primary goal this year will be to maintain and finish Lucian's Line, an awesome project now three years in the making. While we'll never change the name the word "lanes" is probably more accurate now. In addition, we may expand into a new zone. If you want the beta on that, you have to show up on the day.
June 9, 2015
Plattekill Mountain is best known as a ski center, however the hill's best kept secret is their mountain biking. If you are like me, and love the freedom of taking a lift up the side of a mountain, and throwing yourself back down at high speeds, then downhill mountain biking may be for you.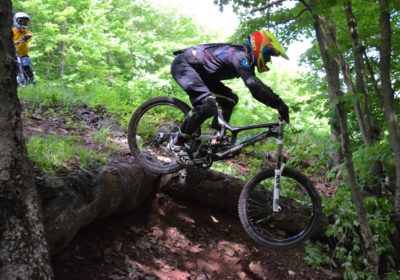 Throughout my years skiing at Plattekill, I always knew they offered lift-served mountain biking, but never considered trying it. I was honestly scared of the thought at first, but once I finally gave it a shot two years ago, I became addicted.
Most of the riding I do is more XC oriented. I live in a hilly town where mountain biking is popular, but there are no lift-accessed areas. I do ride for the descent; earning it on the pedal up, then riding down as aggressively as possible. I love the sport.
April 21, 2015
The regular season ended for me a week ago on a fine spring day at Gore. Still, sometimes the best turns come during the post season and mine got off to a sweet start at Plattekill on Sunday.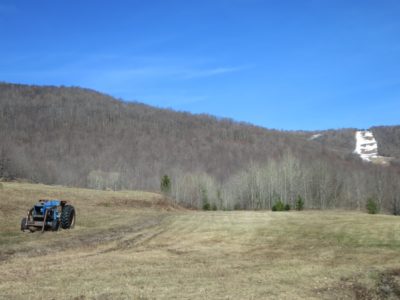 I'd been eyeing the PlatteCam all week. There was still good snow on a few of the trails in view and Blockbuster looked especially choice. I spoke with Laszlo and asked if he'd mind a few skiers earning turns.
He told me that on Sunday he was meeting with Plattekill's Lift Ops team to review what they learned at LMS Conference at Jiminy Peak. They were going to be working all day, his only request was that we stop in to say hello.