Blog:
Plattekill
June 9, 2015
Plattekill Mountain is best known as a ski center, however the hill's best kept secret is their mountain biking. If you are like me, and love the freedom of taking a lift up the side of a mountain, and throwing yourself back down at high speeds, then downhill mountain biking may be for you.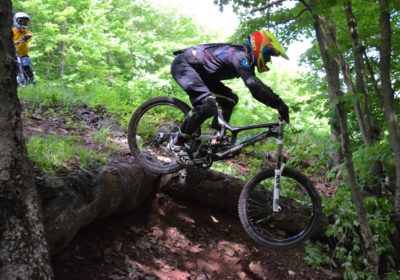 Throughout my years skiing at Plattekill, I always knew they offered lift-served mountain biking, but never considered trying it. I was honestly scared of the thought at first, but once I finally gave it a shot two years ago, I became addicted.
Most of the riding I do is more XC oriented. I live in a hilly town where mountain biking is popular, but there are no lift-accessed areas. I do ride for the descent; earning it on the pedal up, then riding down as aggressively as possible. I love the sport.
April 21, 2015
The regular season ended for me a week ago on a fine spring day at Gore. Still, sometimes the best turns come during the post season and mine got off to a sweet start at Plattekill on Sunday.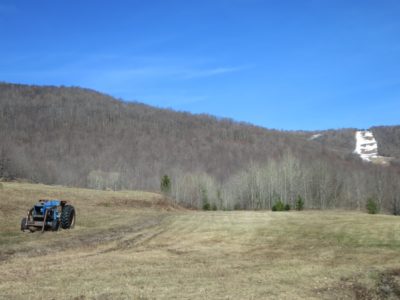 I'd been eyeing the PlatteCam all week. There was still good snow on a few of the trails in view and Blockbuster looked especially choice. I spoke with Laszlo and asked if he'd mind a few skiers earning turns.
He told me that on Sunday he was meeting with Plattekill's Lift Ops team to review what they learned at LMS Conference at Jiminy Peak. They were going to be working all day, his only request was that we stop in to say hello.
April 14, 2015
Last summer in the gym, I met a professional climber from Colorado who had relocated to NYC for a girl. When I asked if he skied, he recounted his glory days of competing in bumps and gates at Vail.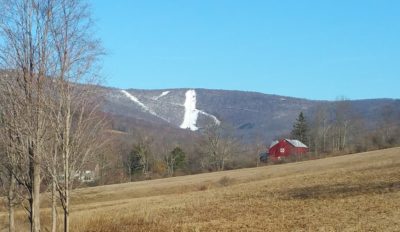 "Sweet!" I replied, following with an offer to show him the East.  His reply was anything but sweet. "Why would I want to do that? I know all about East Coast skiing by reputation already."
The conversation went downhill. I took some ill-advised shots at Colorado and it was uncomfortable running into him at the gym. Eventually we exchanged apologies, and I made my offer again.