Blog:
Plattekill
January 11, 2016
It wasn't the first day of the season at Plattekill; the words Day 5 were printed on lift tickets. But it was the first time this year that the triple chair delivered skiers to the top, and Laszlo was welcoming all to "opening day."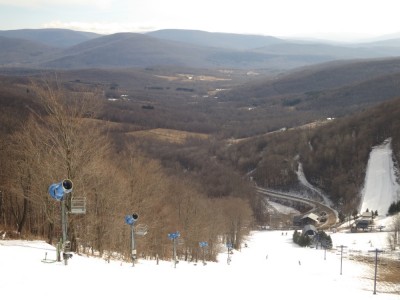 I set my alarm for 4am and was on road before five. A text from Mountain Ops the previous day indicated that one top-to-bottom run was likely via Sundown and Lower Face, and riding on Upper Face was still a possibility.
When we arrived guns were running on Upper Face and it was 12 degrees and calm at the base. I started to think it was going to be a gun running day, until I learned that it was an astonishing twenty degrees warmer at the top.
October 27, 2015
Nothing gets me more excited for the season than getting in the woods to craft some skiable lines for the winter. Fortunately, the community in New York is #blessed with more than a few like-minded maniacs, and the owner of a mountain that is just as ski-obsessed as we are.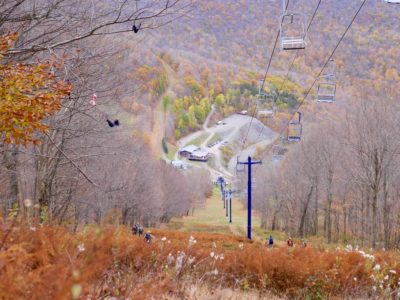 In typical Plattekill fashion it seemed like the weather report could be thrown out the window. It was much colder than forecasted, and snow seemed imminent in the Catskills.
Our merry band was ready for the challenge and well prepared this year, we stayed warm by sawing and swinging; hot chocolate breaks can wait for the winter.
September 21, 2015
Plattekill Mountain and NYSkiBlog are pumped to present the fifth annual Plattekill Tree Skiing Work Day at the ski area in Roxbury NY, on October 24th, 2015. Rain date will be Sunday October 25.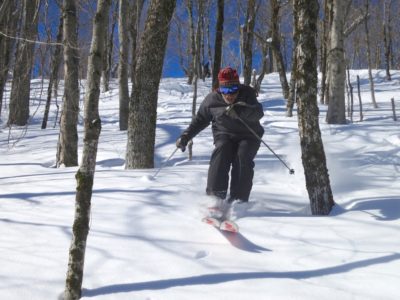 As is now tradition, we are recruiting a motivated, smiling crew of lopper wielding powder fiends to take to the woods to tune up some of the Catskills best tree skiing. Our longterm goal is to create true boundary-to-boundary skiing at a resort that wants you to pursue your passion, wherever it leads.
Our primary goal this year will be to maintain and finish Lucian's Line, an awesome project now three years in the making. While we'll never change the name the word "lanes" is probably more accurate now. In addition, we may expand into a new zone. If you want the beta on that, you have to show up on the day.