Blog:
Plattekill
April 21, 2015
The regular season ended for me a week ago on a fine spring day at Gore. Still, sometimes the best turns come during the post season and mine got off to a sweet start at Plattekill on Sunday.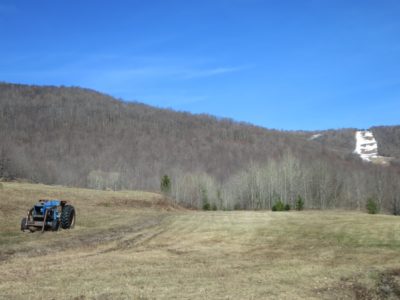 I'd been eyeing the PlatteCam all week. There was still good snow on a few of the trails in view and Blockbuster looked especially choice. I spoke with Laszlo and asked if he'd mind a few skiers earning turns.
He told me that on Sunday he was meeting with Plattekill's Lift Ops team to review what they learned at LMS Conference at Jiminy Peak. They were going to be working all day, his only request was that we stop in to say hello.
April 14, 2015
Last summer in the gym, I met a professional climber from Colorado who had relocated to NYC for a girl. When I asked if he skied, he recounted his glory days of competing in bumps and gates at Vail.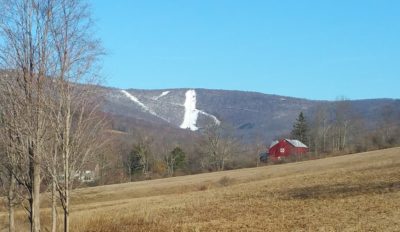 "Sweet!" I replied, following with an offer to show him the East.  His reply was anything but sweet. "Why would I want to do that? I know all about East Coast skiing by reputation already."
The conversation went downhill. I took some ill-advised shots at Colorado and it was uncomfortable running into him at the gym. Eventually we exchanged apologies, and I made my offer again.
December 16, 2014
At Plattekill Mountain, NY, the ski season started off with a bang. The 3-day storm that punished the northeast with rain and snow held on to cold temps near the mountains of Roxbury.
In the end we were left with a soft fluff that clung to the slopes with the tenacity of a much older base. Taking advantage of early season rates ($35 thru 12/21), powder hungry skiers gathered early for a chance at shredding the weeks accumulation as the lift turned for the first time.
Our group was wide-eyed and diverse.