Blog:
Plattekill
October 27, 2015
Nothing gets me more excited for the season than getting in the woods to craft some skiable lines for the winter. Fortunately, the community in New York is #blessed with more than a few like-minded maniacs, and the owner of a mountain that is just as ski-obsessed as we are.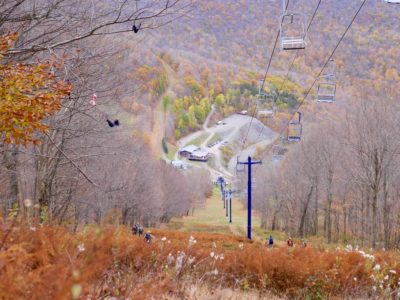 In typical Plattekill fashion it seemed like the weather report could be thrown out the window. It was much colder than forecasted, and snow seemed imminent in the Catskills.
Our merry band was ready for the challenge and well prepared this year, we stayed warm by sawing and swinging; hot chocolate breaks can wait for the winter.
September 21, 2015
Plattekill Mountain and NYSkiBlog are pumped to present the fifth annual Plattekill Tree Skiing Work Day at the ski area in Roxbury NY, on October 24th, 2015. Rain date will be Sunday October 25.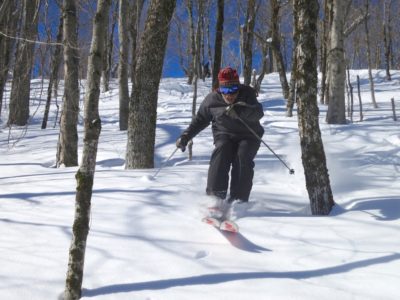 As is now tradition, we are recruiting a motivated, smiling crew of lopper wielding powder fiends to take to the woods to tune up some of the Catskills best tree skiing. Our longterm goal is to create true boundary-to-boundary skiing at a resort that wants you to pursue your passion, wherever it leads.
Our primary goal this year will be to maintain and finish Lucian's Line, an awesome project now three years in the making. While we'll never change the name the word "lanes" is probably more accurate now. In addition, we may expand into a new zone. If you want the beta on that, you have to show up on the day.
June 9, 2015
Plattekill Mountain is best known as a ski center, however the hill's best kept secret is their mountain biking. If you are like me, and love the freedom of taking a lift up the side of a mountain, and throwing yourself back down at high speeds, then downhill mountain biking may be for you.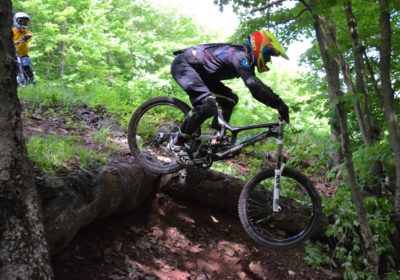 Throughout my years skiing at Plattekill, I always knew they offered lift-served mountain biking, but never considered trying it. I was honestly scared of the thought at first, but once I finally gave it a shot two years ago, I became addicted.
Most of the riding I do is more XC oriented. I live in a hilly town where mountain biking is popular, but there are no lift-accessed areas. I do ride for the descent; earning it on the pedal up, then riding down as aggressively as possible. I love the sport.