Blog:
Plattekill
February 15, 2016
It was the worst of times, it was the best of times. It was February and a dead brown stretched across the hills of NY like a widow's veil. My eyes mourned for winters past and for winters yet to come.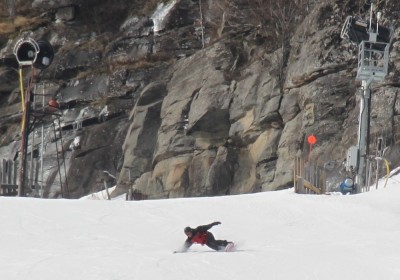 But under my feet it was different. Under my feet were my favorite pair of skis and soft, beautiful snow. Yes by Dickens, this has been the winter of despair. Killington has had less snowfall than New York City. Puffy parkas are languishing in backs of closets alongside wedding dresses and graduation gowns.
But I'm here to quell your fears. Skiing isn't dead yet. This ski season isn't dead. I can assure you, for I found meaning in the Catskills this past week at Plattekill and Hunter.
January 11, 2016
It wasn't the first day of the season at Plattekill; the words Day 5 were printed on lift tickets. But it was the first time this year that the triple chair delivered skiers to the top, and Laszlo was welcoming all to "opening day."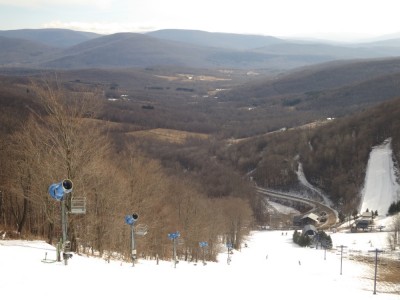 I set my alarm for 4am and was on road before five. A text from Mountain Ops the previous day indicated that one top-to-bottom run was likely via Sundown and Lower Face, and riding on Upper Face was still a possibility.
When we arrived guns were running on Upper Face and it was 12 degrees and calm at the base. I started to think it was going to be a gun running day, until I learned that it was an astonishing twenty degrees warmer at the top.
October 27, 2015
Nothing gets me more excited for the season than getting in the woods to craft some skiable lines for the winter. Fortunately, the community in New York is #blessed with more than a few like-minded maniacs, and the owner of a mountain that is just as ski-obsessed as we are.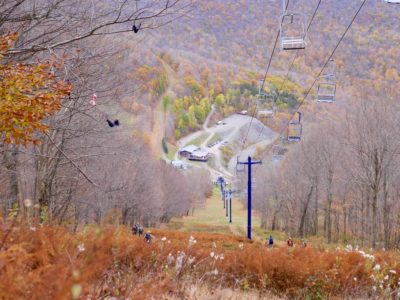 In typical Plattekill fashion it seemed like the weather report could be thrown out the window. It was much colder than forecasted, and snow seemed imminent in the Catskills.
Our merry band was ready for the challenge and well prepared this year, we stayed warm by sawing and swinging; hot chocolate breaks can wait for the winter.