Clearly life is different now. But still, I can't shake the feeling that it's too soon for snow to disappear from our front page; it's still March for goodness sake. There's certainly some snow in the mountains, but we've made the decision not to post current content. This was my decision alone, at this moment I'm not comfortable sharing stories that might encourage people to ski.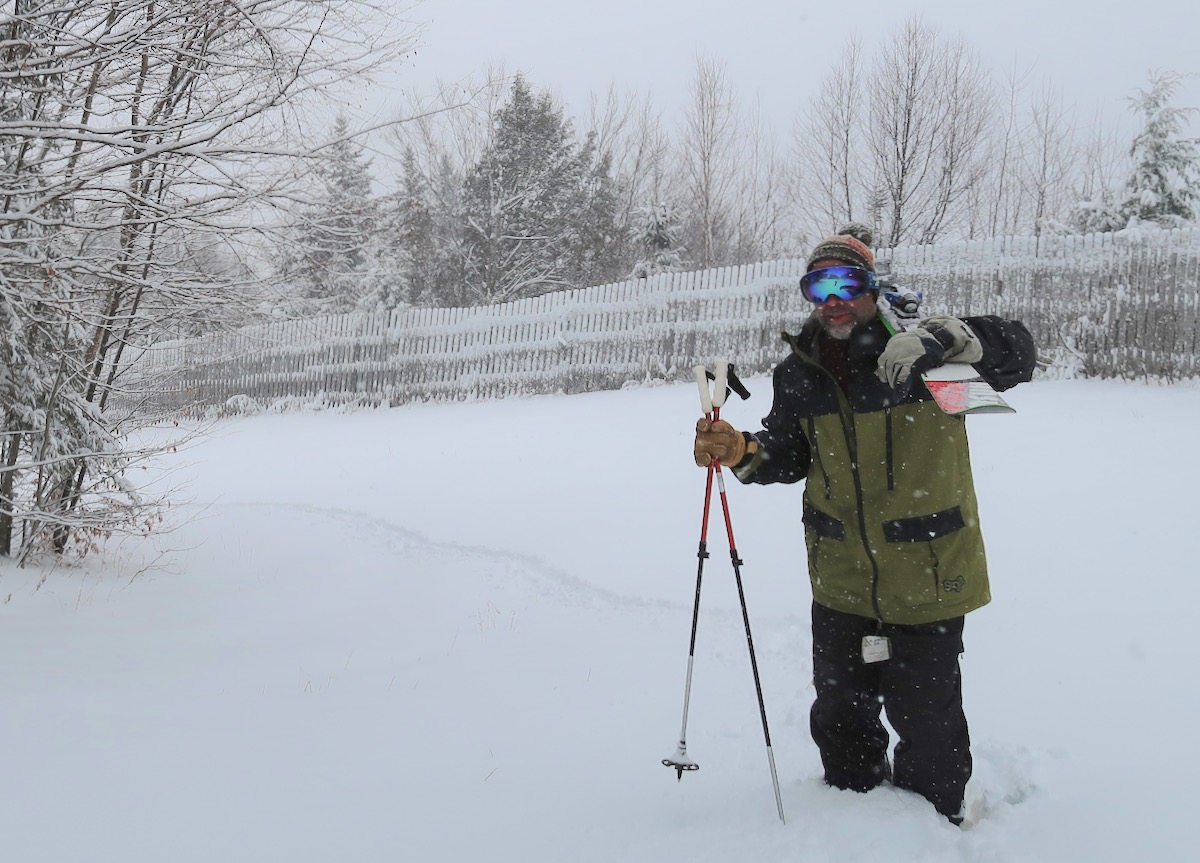 The situation is a conundrum for NYSkiBlog. Part of our mission is to generate stoke and get skiers excited to get out there. One solution was to ask our writers to present more reflective themes including their best pictures. I'm going to share my own impressions of 2019-2020, a season cut short.
As I think about it, I realize there's another issue, for me. I need to feel passion for what I'm expressing. I'm struggling to find a way, in this environment, to write something that means something to me, that will capture your interest too. I'll give it my best.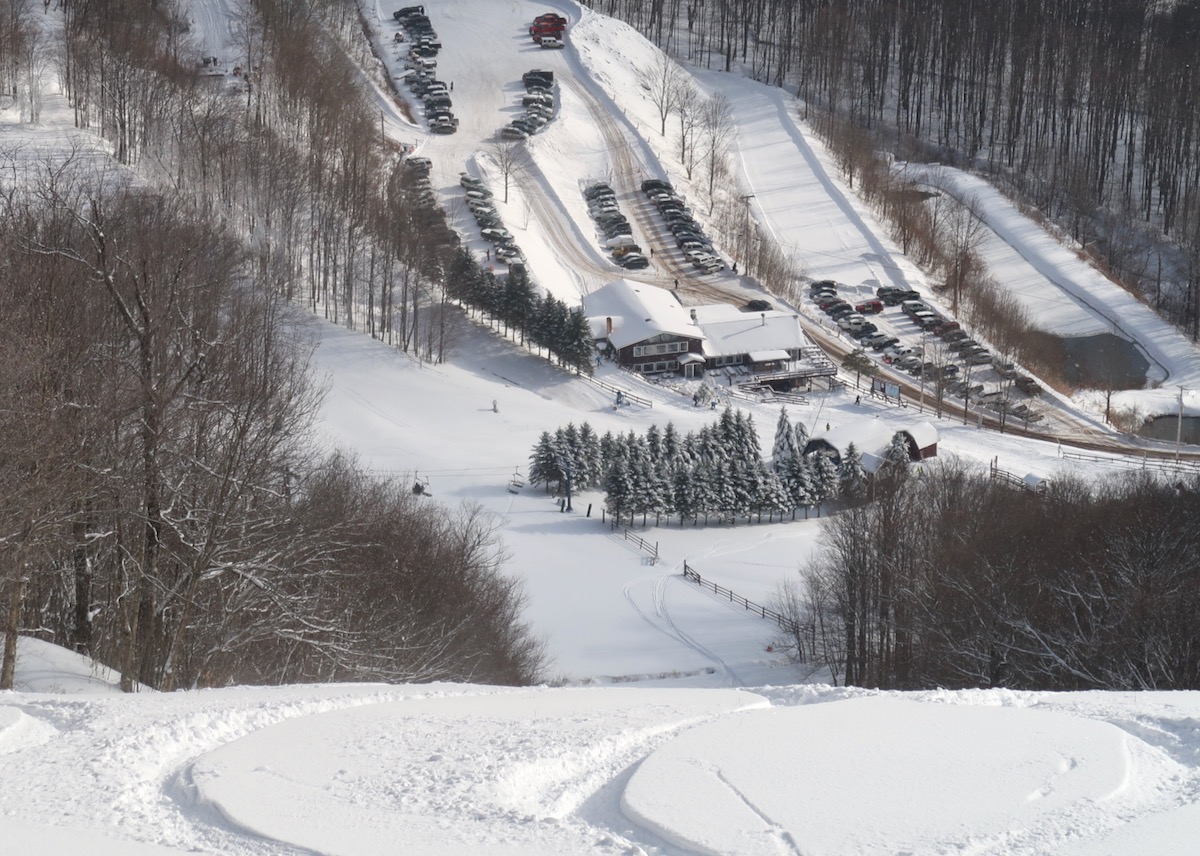 In the 20 years I've been riding lifts, my season has most often started at Gore, on opening day, or the day after that. But this year was different. In early November I traveled to our place in the Adirondacks to honor the memory of a great man who passed far too early from the ravages of ALS, a cruel disease. As sad as it was, the event — held at the Odd Duck in Chestertown NY — was uplifting. The tone was set by Keith's widow Judi, she was radiating love.
The service was on a Saturday, and it seemed logical to me to start my season at Big K, the next day, before heading home. I was sure that Keith would approve. A great early season day, it turned out to be my only ski day outside of New York all season.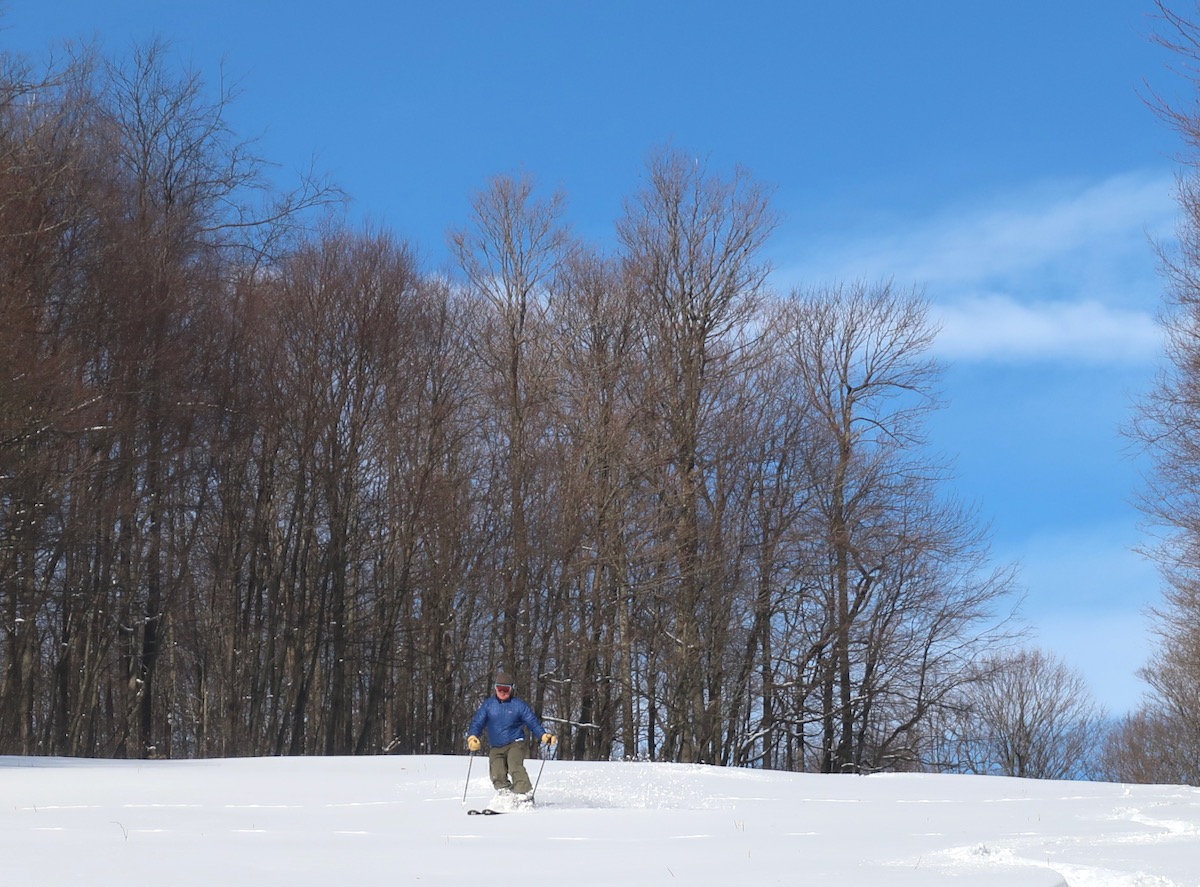 On Thanksgiving a monster storm was forecast to start Sunday and deliver a big snowfall overnight. The southerly storm track was favoring the Catskills and southern Vermont, but it looked like the southern Adirondacks would also get measurable new snow. I drove to our place on Saturday evening and skied Gore Sunday morning. The skiing was pretty good, but I had my eye on the Catskills, and I was concerned about the possibility that the Thruway could be shut down. I headed south at 1pm to stay with Scottski at his place in Shokan.
My friendship with Scottski was a big part of my season. I've known him for a decade, but this year we got closer, sharing rides chasing storms across New York. That Monday after the holiday was my first midweek day at Hunter. It was all-time, with a few hundred skiers going after two feet of new snow. We skied untracked lines all morning long, and after a break for lunch, we hiked Hunter Highlands for one of my best runs of the season.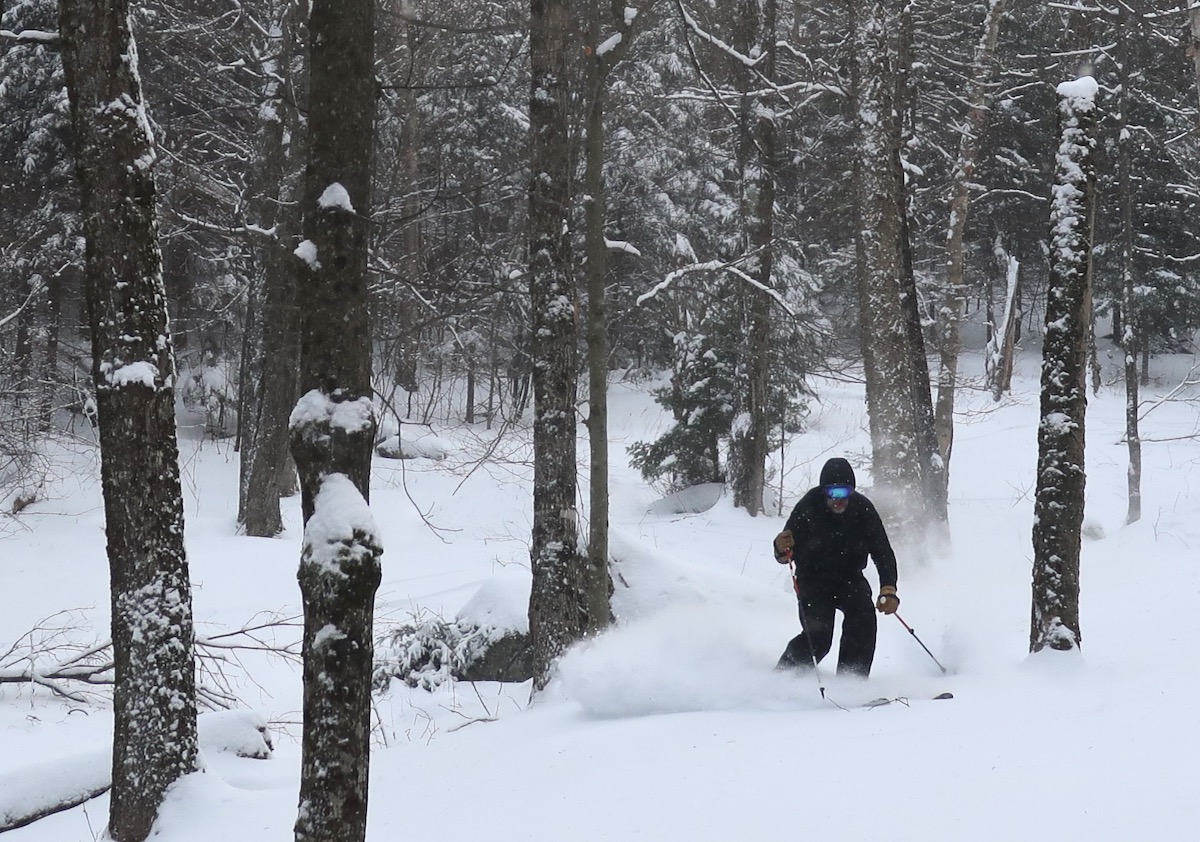 My next ski day was another highlight, the following Saturday was opening day at Plattekill. One thing I love about the mountain is the weekend operating schedule that often leaves fresh snow for weekend warriors like me. That snow we'd skied at Hunter five days earlier was still cold and untouched. Like all opening days at Plattekill, it was a reunion, featuring a cast of many of my favorite ski partners. Especially notable was the return of Plattekill legend Sean Riley, who sat out last season with a serious illness. It was a joy to see him out on the hill.
Day 5 was another great one, my only new mountain of the season. I'd wanted to ski Greek Peak for years, and got up early to drive through the southern tier to arrive first in the parking lot.  The skiing was excellent, especially the all natural trails that had just enough snow to float above the grass.  The best part of the day was meeting up with the locals that I'd come to know online and at Plattekill.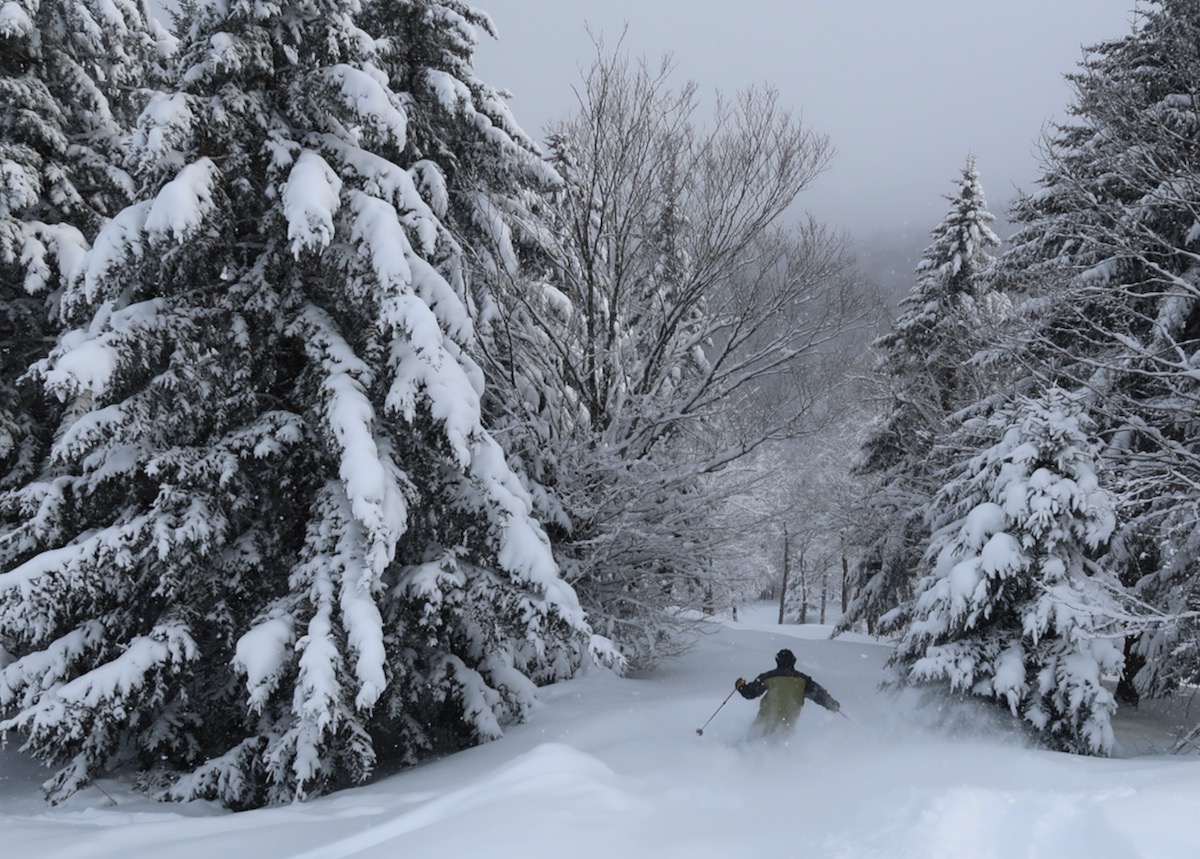 The Christmas holiday was relatively uneventful, except for the fact that I got my new Whiteroom Skis mounted with NTN bindings. The adjustment period, for me, was non-existent; I felt comfortable immediately. NTN has changed my skiing, it remains to be seen if it is all for the better. I'm certainly skiing faster, and doing a better job keeping up. Encouraged by a tighter connection between boot and ski, I'm doing more parallel turns, even in the trees. The evolution continues.
As is my way, I turned my birthday into a big production, stretching it out for a week. On the Sunday prior, Scott and I ran up to Gore for a day of low-tide tree skiing that had no business being that good. On Wednesday, my actual birthday, we day tripped McCauley to score a huge surprise snowfall — a persistent lake effect band that was on nobody's radar — beyond the five of us who were there, and the Old Forge school kids who showed up after lunch. I'm calling it the second best ski day of my life. I finished out the week with NYSkiBlog's 8th Annual Meeting, always a great event.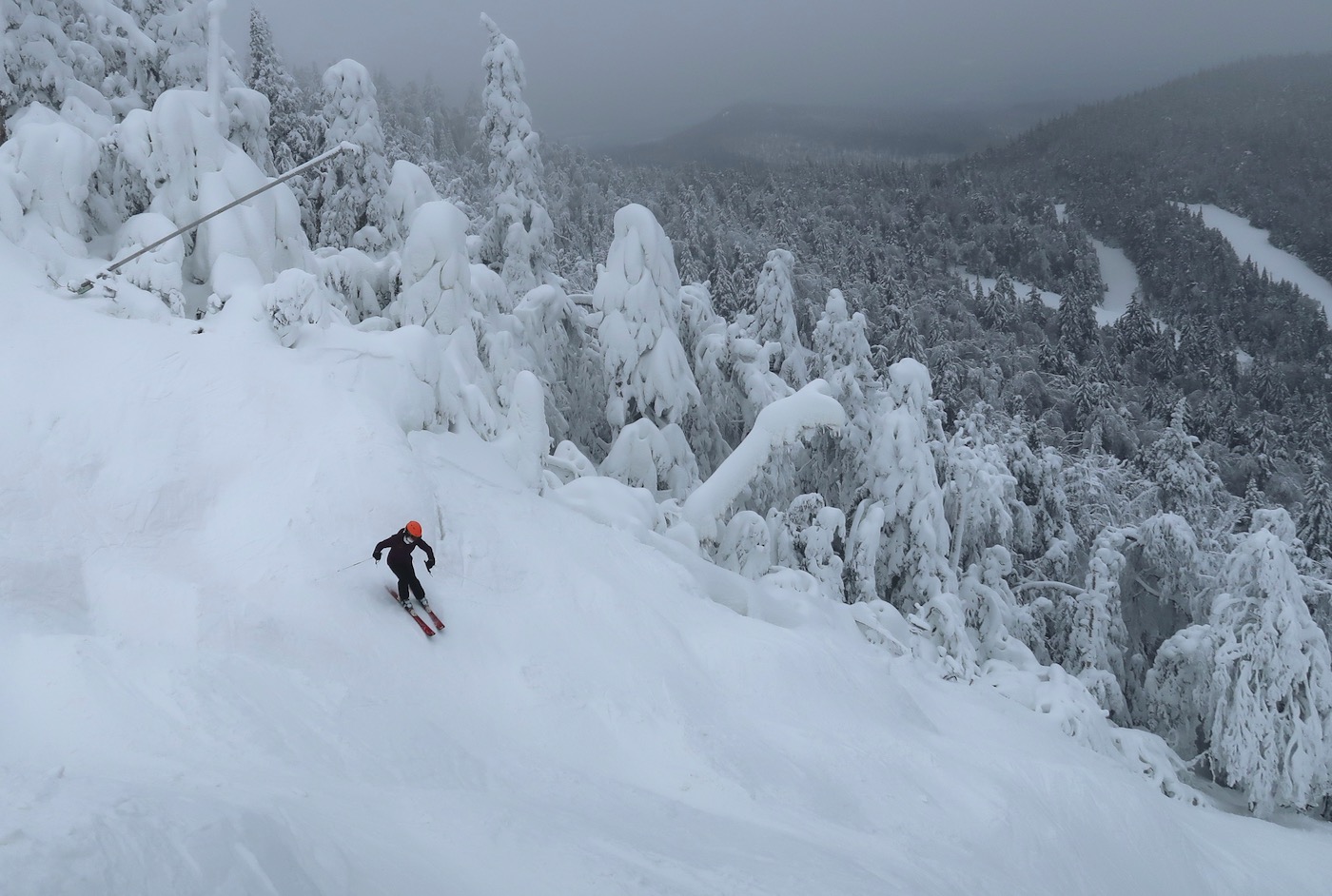 In February I had an inspiring day with my daughter at Gore. We started down at the Ski Bowl and she decide to challenge herself on her first double diamond, 46er. We were first on the run, skiing untouched cord. The conditions were almost ideal and she handled it with ease. We spent the rest of the day tackling the toughest terrain we could find. It was an incredible moment when she skied the Rumor, a bonding experience we'll never forget.
One thing I'll remember about this season was a new role for me at Gore. On most ski days, I'm a follower, photographer and story teller. But twice this year I showed newbies some secrets, and realized I know more about the hill then I thought. It was a great feeling to "lead" on my home hill on two days when conditions were excellent. I understand that in today's climate, this hardly qualifies as leadership.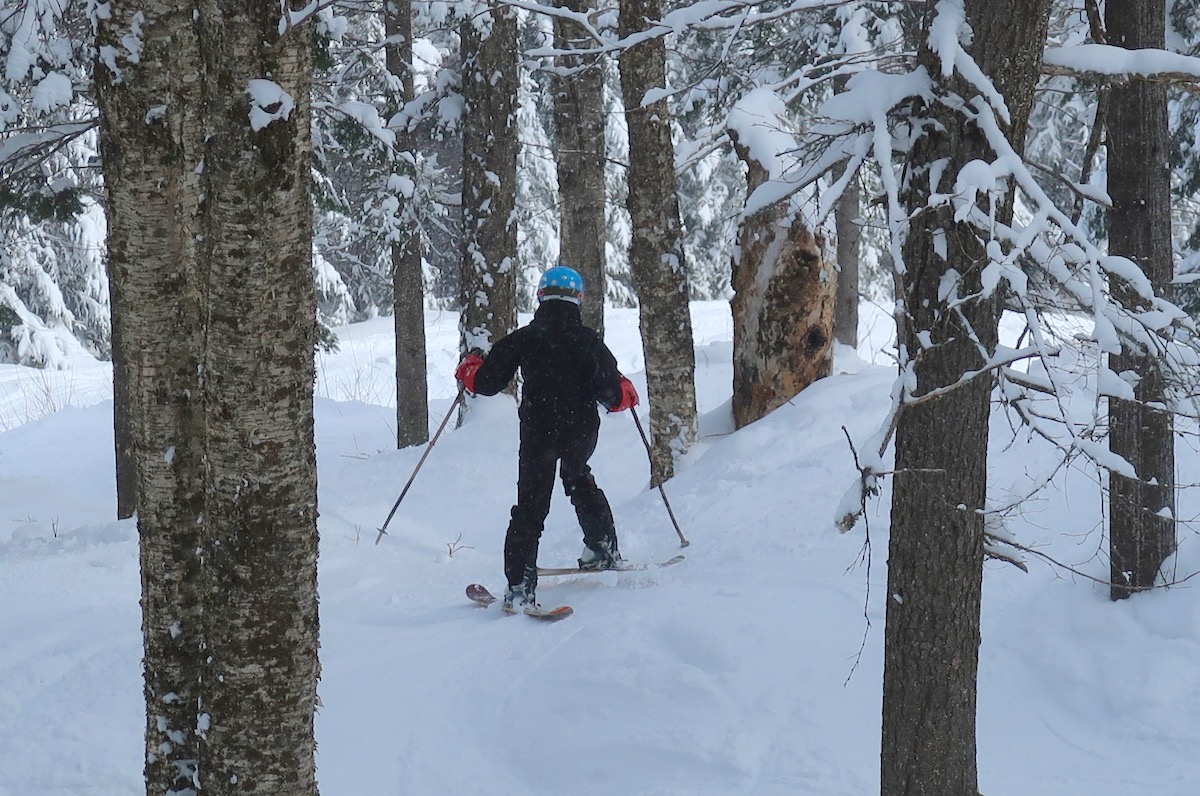 I'm giving my season an 8 out of 10. I only had 25 days, and I got no spring skiing, with the kinship and closure that it brings. But most of my days were excellent and six or seven were powder days, which is way above my average.
In the end none of it really matters. NYSkiBlog is about seeing the best in life. In this dark hour, I am optimistic. We wish the best of luck to New York, America and all of humanity.