Every year, before I pull on my boots for the first time, I wonder, somewhat irrationally, can I still ski? This year, the feeling was especially strong. On the other side of 60, eventually something's got to give, right? Maybe. I try not to think about it.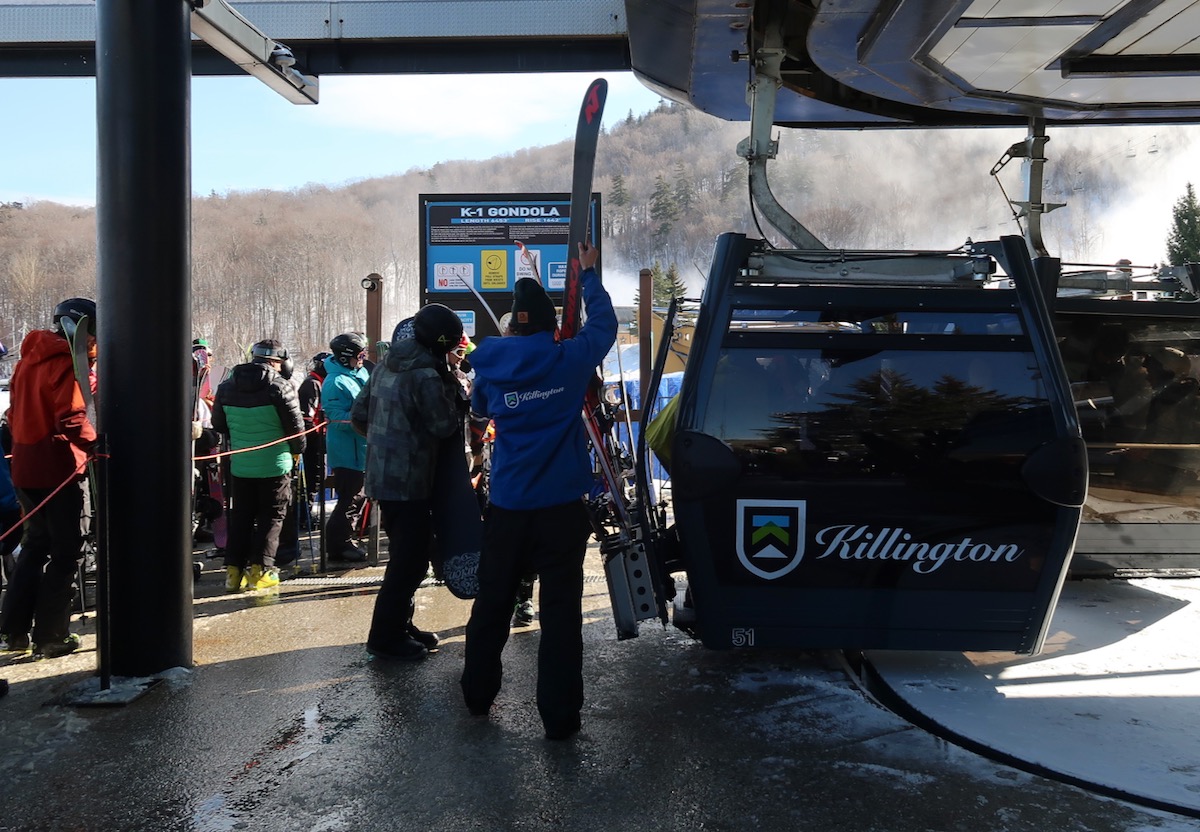 Outside of one memorable October day in the Catskills, Sunday was the earliest I'd ever opened my season. On Saturday, I traveled to the Adirondacks to honor the memory of a friend. It seemed logical to ski Killington before heading home the next day.
I'd tried to find a ski partner for the day, but came up empty. On Sunday I woke Harv-early, shut down our camp, and headed east to Vermont, as the sun was starting to rise.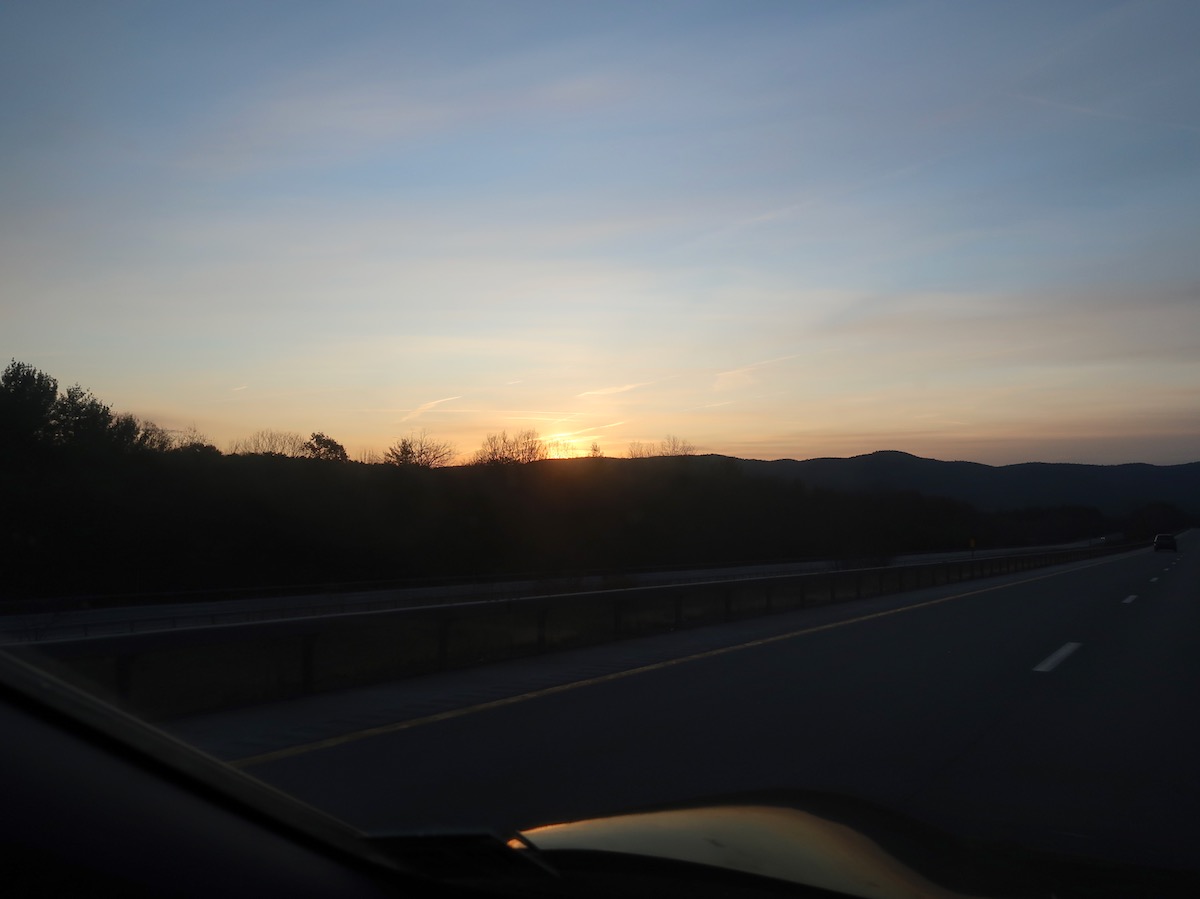 I parked in the K1 lot at 8:15 and got my gear together. Skiers were booting up at their cars, but I like getting ready inside, so I headed into the lodge for that moment of truth with my boots.
I pulled my ski socks on and yanked on my boot's tongue strap to slide one boot on. Not too bad. The second boot also cooperated and with both boots on, things felt right. I zipped my shell and headed out to the line for the gondi.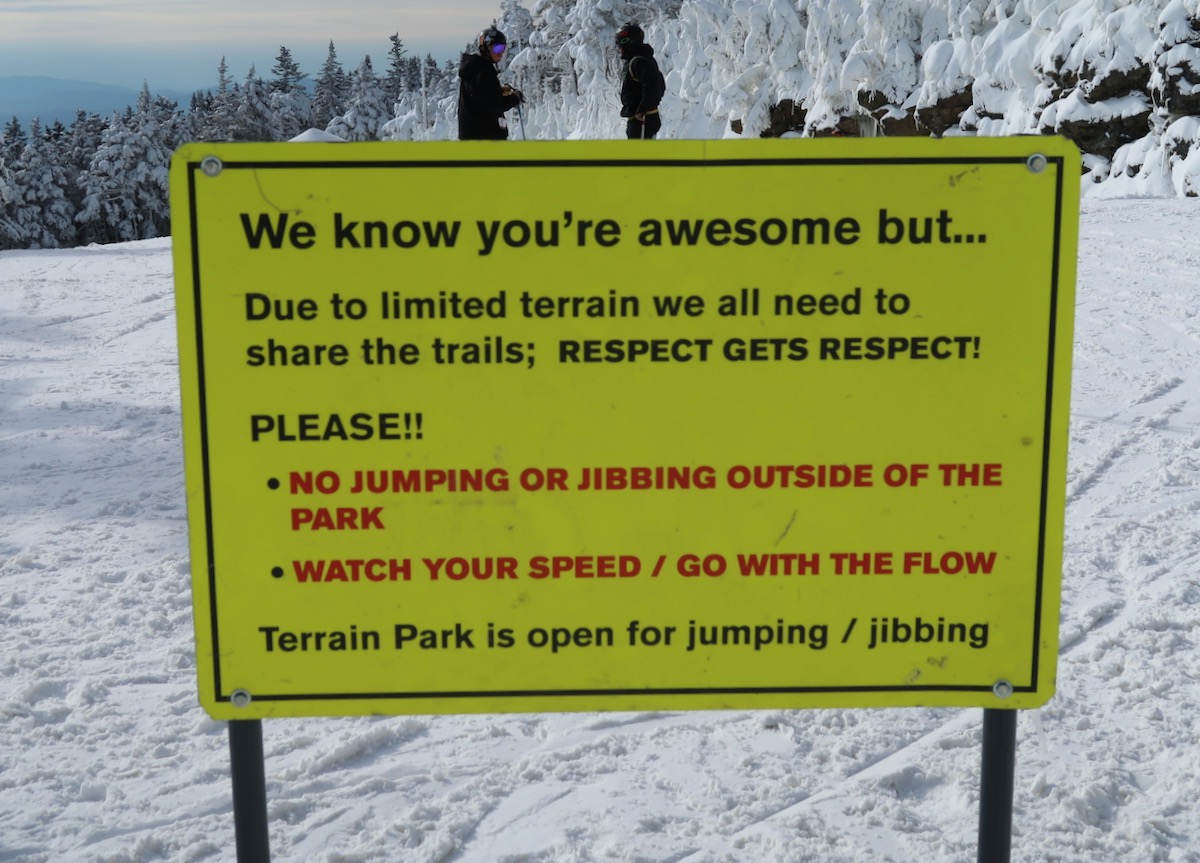 It was 20 minutes before the lift was scheduled to spin. I tried to relax and take it all in. Over the last ten years, I've skied Killington almost exclusively in the spring, and it was cool to see another side of her.
The K1 Gondola takes you up 1600 vertical feet to the top of Killington Peak. On the way up, riding with a recent grad in the cabin, we learned a bit about KMS, the Killington Mountain School. At the same time I stared off towards Superstar taking in the relentless snowmaking prep for the World Cup.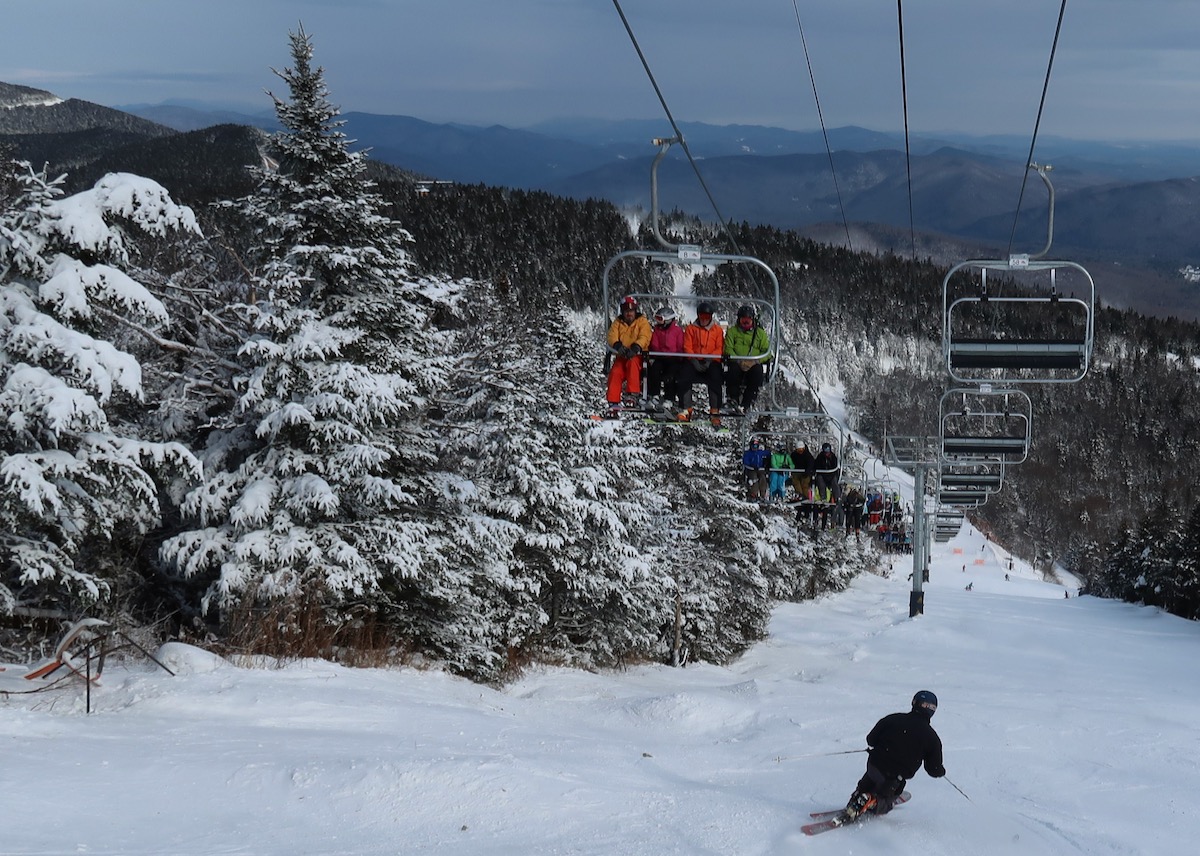 Once at the top, I assumed the thing to do was to head down to the North Ridge Quad and begin the day there. I went with the flow, following other skiers, figuring that with the amount of terrain open, I'd have to end up in the right place.
The new quad is really comfortable and moves a lot of skiers.  I spent most of the morning riding it. Every chair was full. I was surprised at how well conditions held up with so many skiers and "limited" (most in the east) terrain.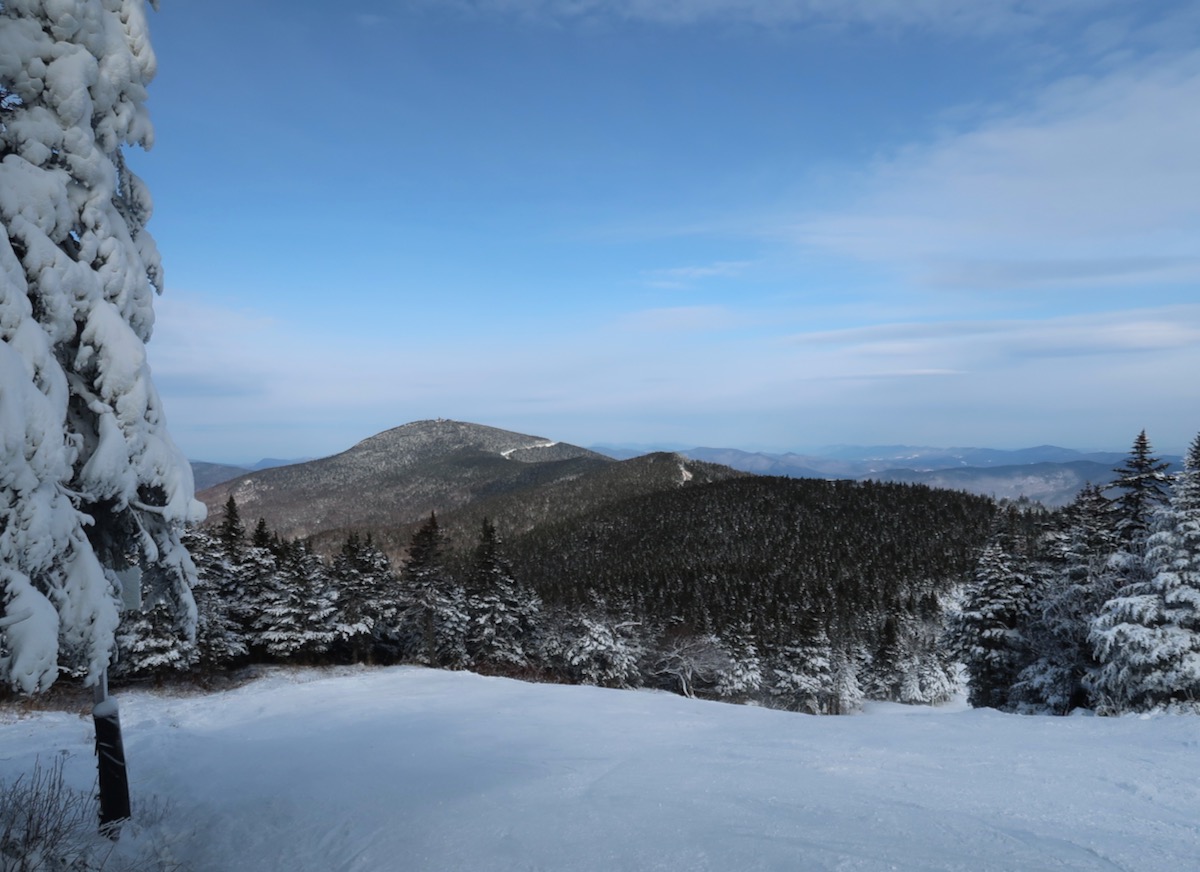 The lift travels above Rime and I watched the skiers below. Directly below the lift, on skiers left, a single line of bumps had been left ungroomed, and it looked soft. Conditions assessments made from above aren't always accurate, but in this case, it was as advertised. Soft low bumps on blue terrain were precisely what the doc ordered for my first day of the season.
My legs felt pretty good all morning. I was a bit wobbly at times, but I was skiing forward and down the hill, mostly. I skied a 50/50 mix of tele and alpine turns. Unusual for me, on recent opening days I've favored alpine over tele by a wide margin.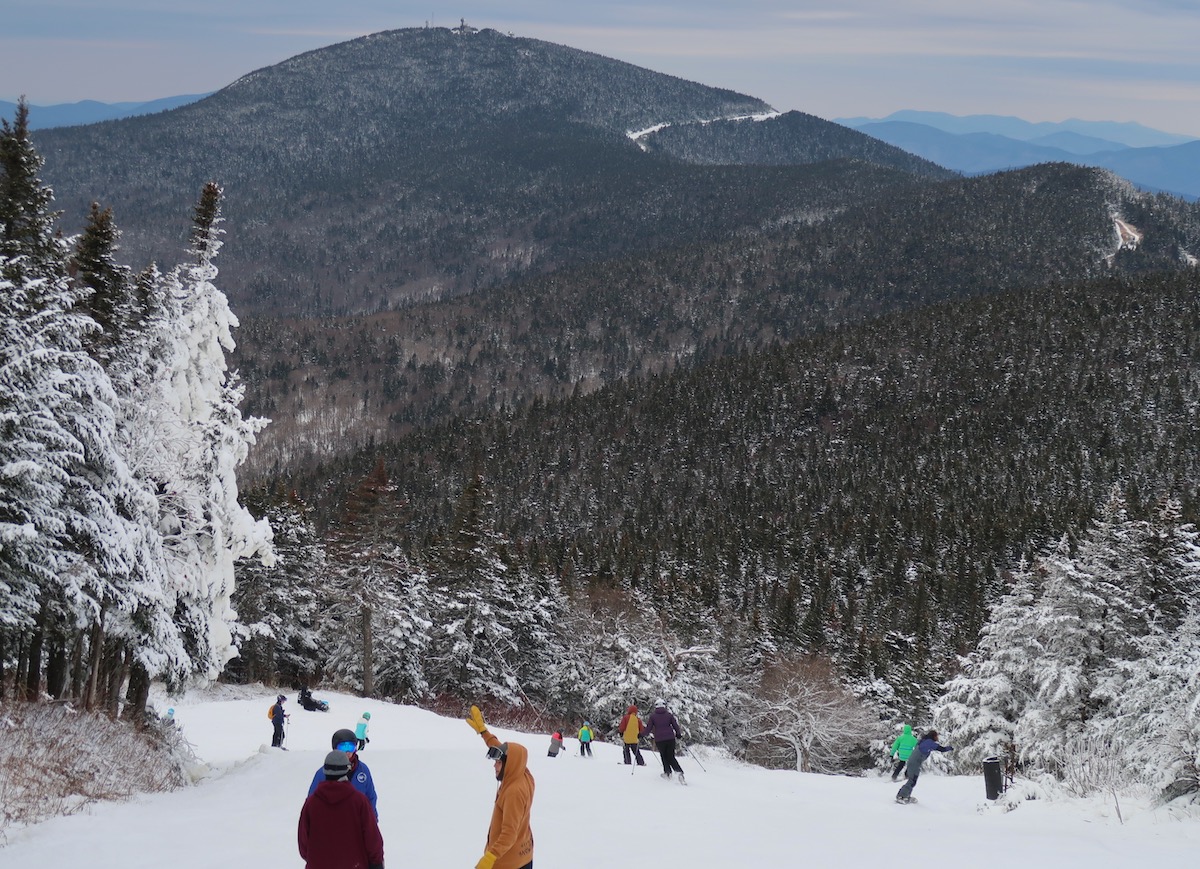 At 12:30 and somewhat all of a sudden, my legs ran out of gas. It was time to ski to the bottom. The last time I skied Great Northern, had to be at least 15 years ago. Back then, as an intermediate, I remember the trail had a gentle slope, but was narrow and sporty in spots.
This time the trail was loaded with new soft melty manmade snow that wasn't too grabby. It's fun to make tele turns on soft snow, and I was smiling. When I got to the bottom, I knew I'd do another and then call it.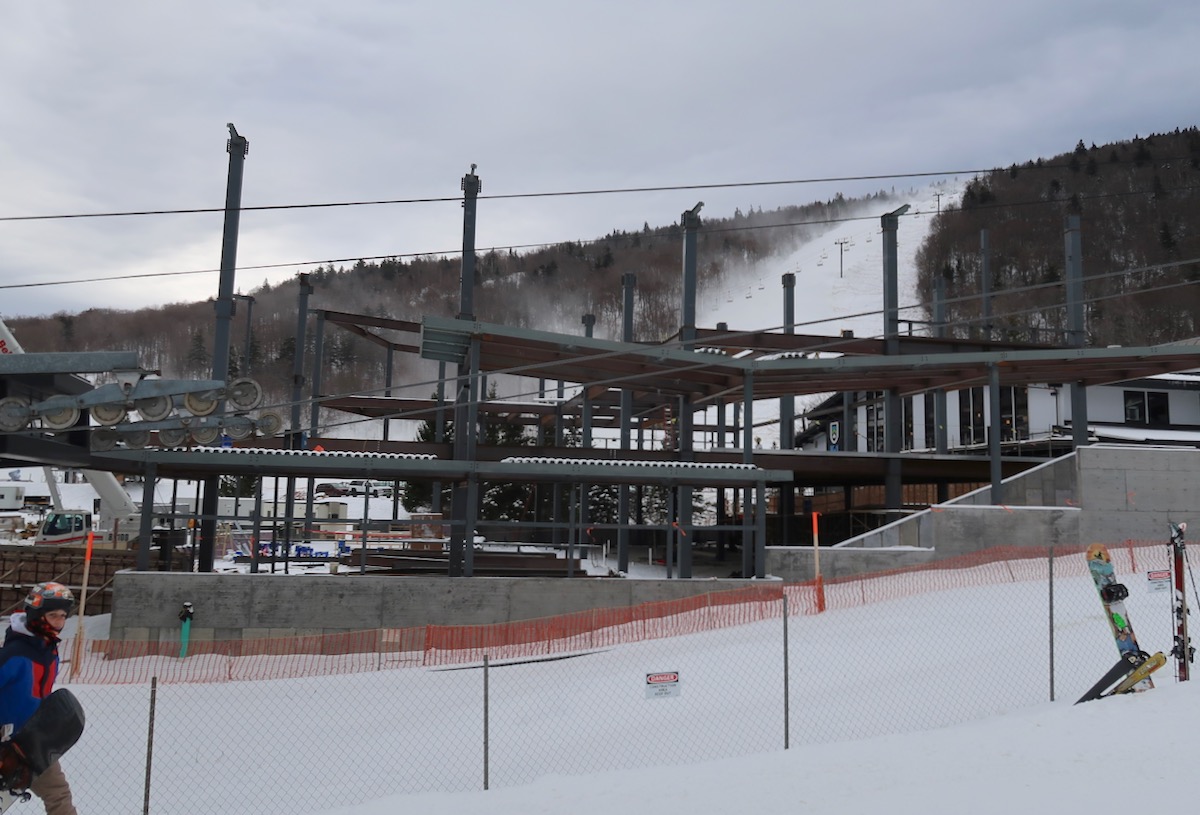 I'd love to see an illustration of the new K1 Lodge. Right now you've got the existing K1, however old it is, I love it. Then next to it, — and probably twice again as big — is the steel framework for a big new lodge.
Killington seems to specialize in forward momentum. This may sound odd, but to me it's almost like they are a manufacturer of skiing, continually investing in infrastructure. It's exciting to watch.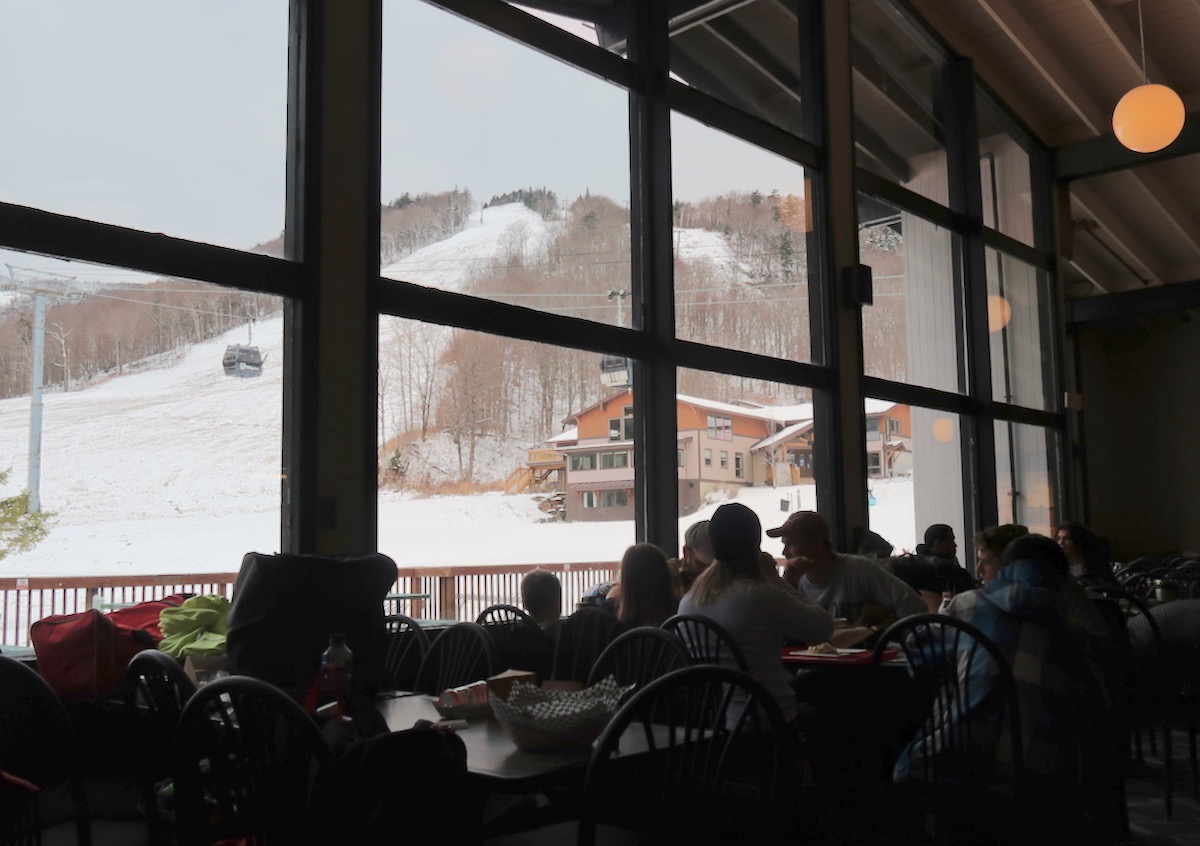 I believe Killington's insistent upward trajectory inspires a fondness among eastern skiers. The mountain claims big daddy status and then they own it. It's part of what makes Killington a destination.
And yet, at the same time in the venerable K1 Lodge you see skiers — Killington skiers — who are right at home, skiing their mountain.