This 8th Annual Meeting recap was not supposed to be authored by me. I've already got two front page posts in a row, how much more can you take? I'm posting this one because it's personal.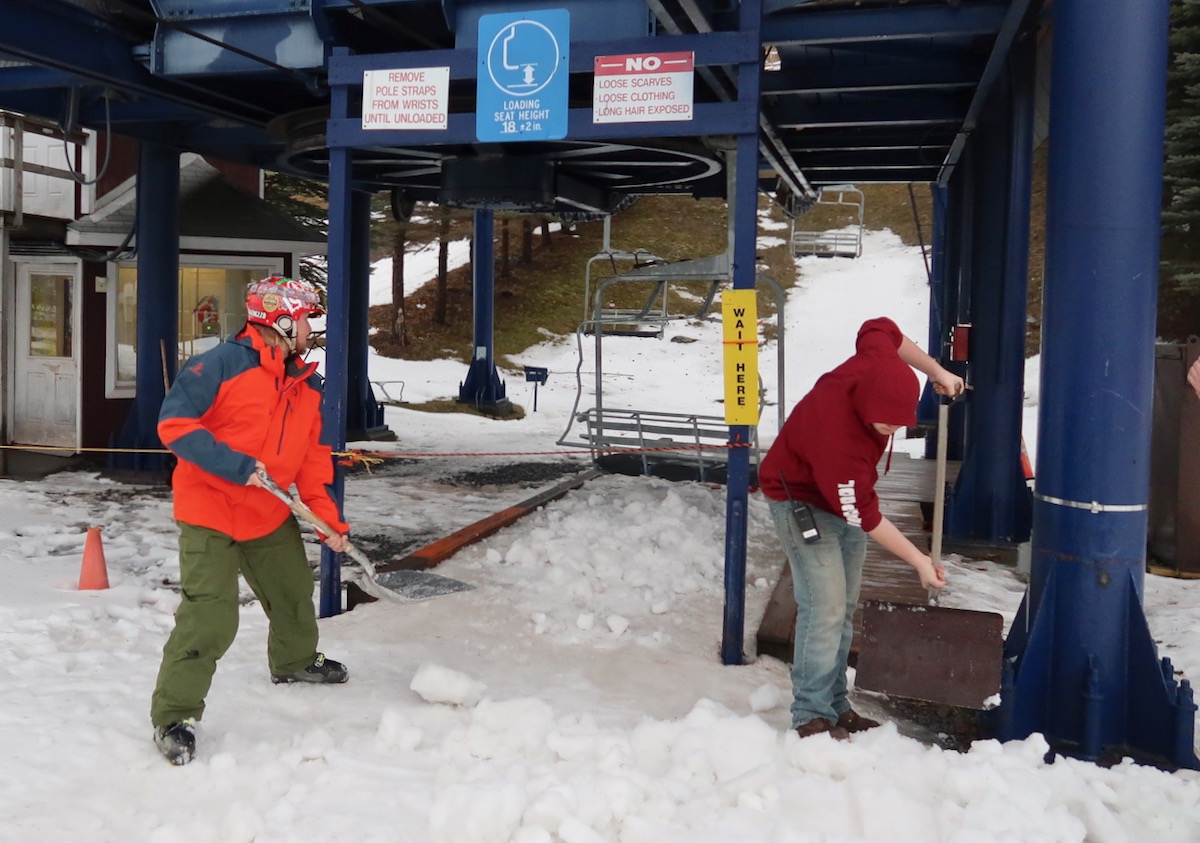 It was no coincidence that I went all out last week, with three day trips in seven days. Two of those trips were the farthest I'd ever gone for a single day. On Sunday Scottski and I round tripped Gore, and on Wednesday we did it again to McCauley.
As I turned the page on another year, the multi-faceted "birthday effect" was again in play. My motivation to chase snow is even higher on my birthday. At the same time, those who count on me at home are more understanding about my disappearance into the mountains.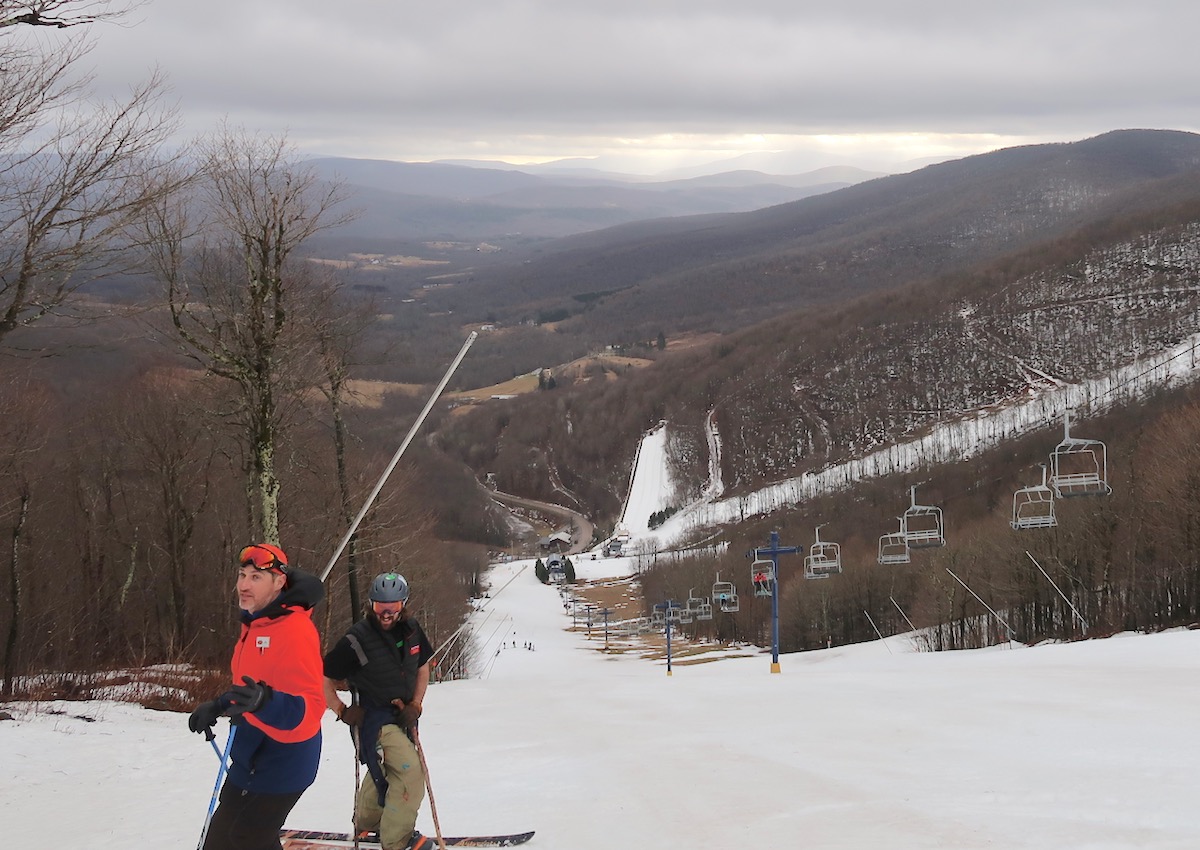 At the bar Saturday night someone said "It feels like it's been Harvey's birthday all week." That's fair criticism, and if you follow us on social media, I apologize for the topic fatigue. But looking back on it, maybe it was by design. My best opportunities for snow were Sunday and Wednesday. With the NYSB meeting at Plattekill on Saturday and I wanted, nay needed, all three days off.
One thing was clear early in the week; the weekend was going to be a challenge for ski areas in the east. I knew I'd have more fun at our meeting if I'd skied my brains out earlier in the week, before the weather got ugly.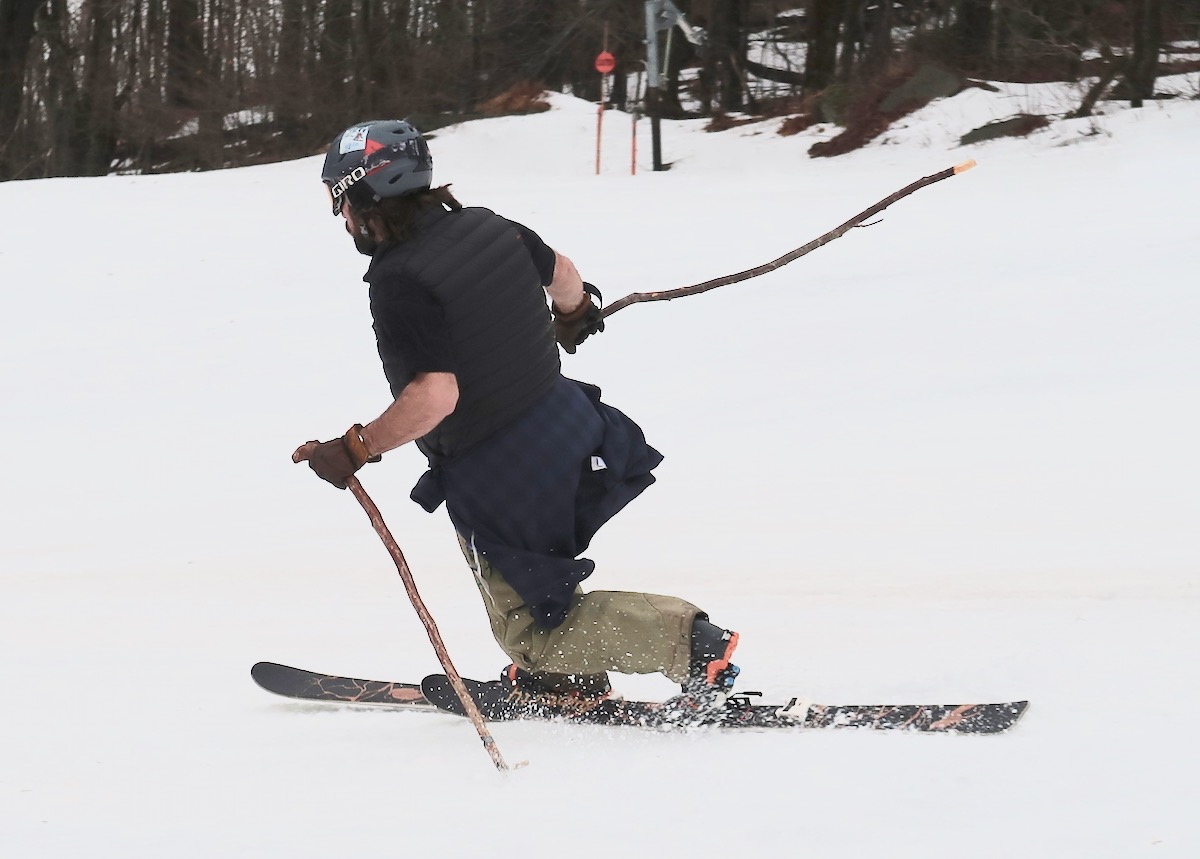 On Friday I spoke with James, he'd seen the carpool rant in my last two posts, and wanted to share a ride to Plattekill. I asked him "are you going to be OK with getting up insanely early to make first chair for spring conditions? And after that, are you willing to hang out all day, and maybe into the night, at a ski mountain with four routes down?"
James was in, so we met at the Dunkin Donuts in Boonton NJ, loaded his gear into my car and headed north to the Catskills. After we booted up, he went to grab his lift ticket, and I went down the office to say hello. Laszlo was in, but Danielle was away.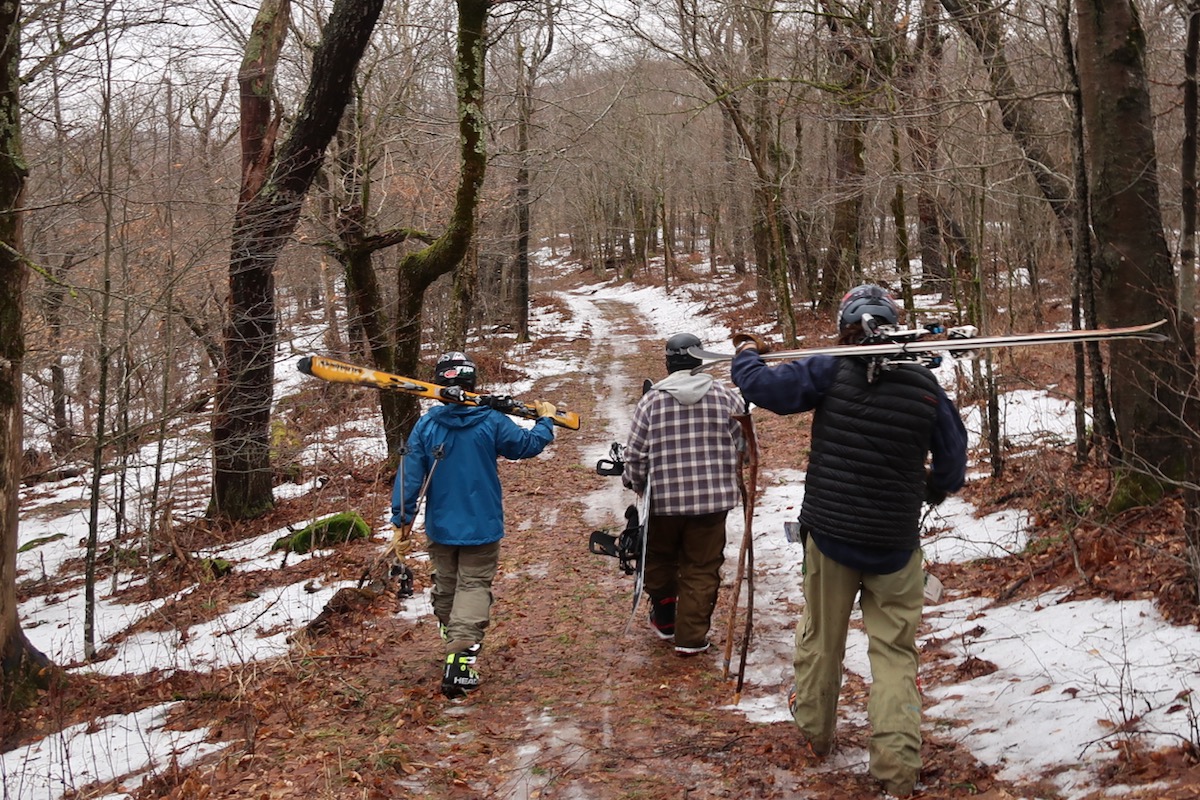 As I was coming out of the office, Ted asked if I was Harvey, and introduced himself. He had driven from Michigan, to visit family in Albany and ski Plattekill with us.  I was hoping to draw as many fanatics as possible, and maybe draw in some newbies too. Ted was number 1.
Over the past week, I'd asked every NY skier I knew to come on out. Jeff Soule was in the house, arriving at the end of an epic ski safari that included Ragged, Burke, Jay Peak and Whiteface. We also found Robert, who began covering Central NY for NYSkiBlog last season. He'd made the drive down from the Mohawk Valley.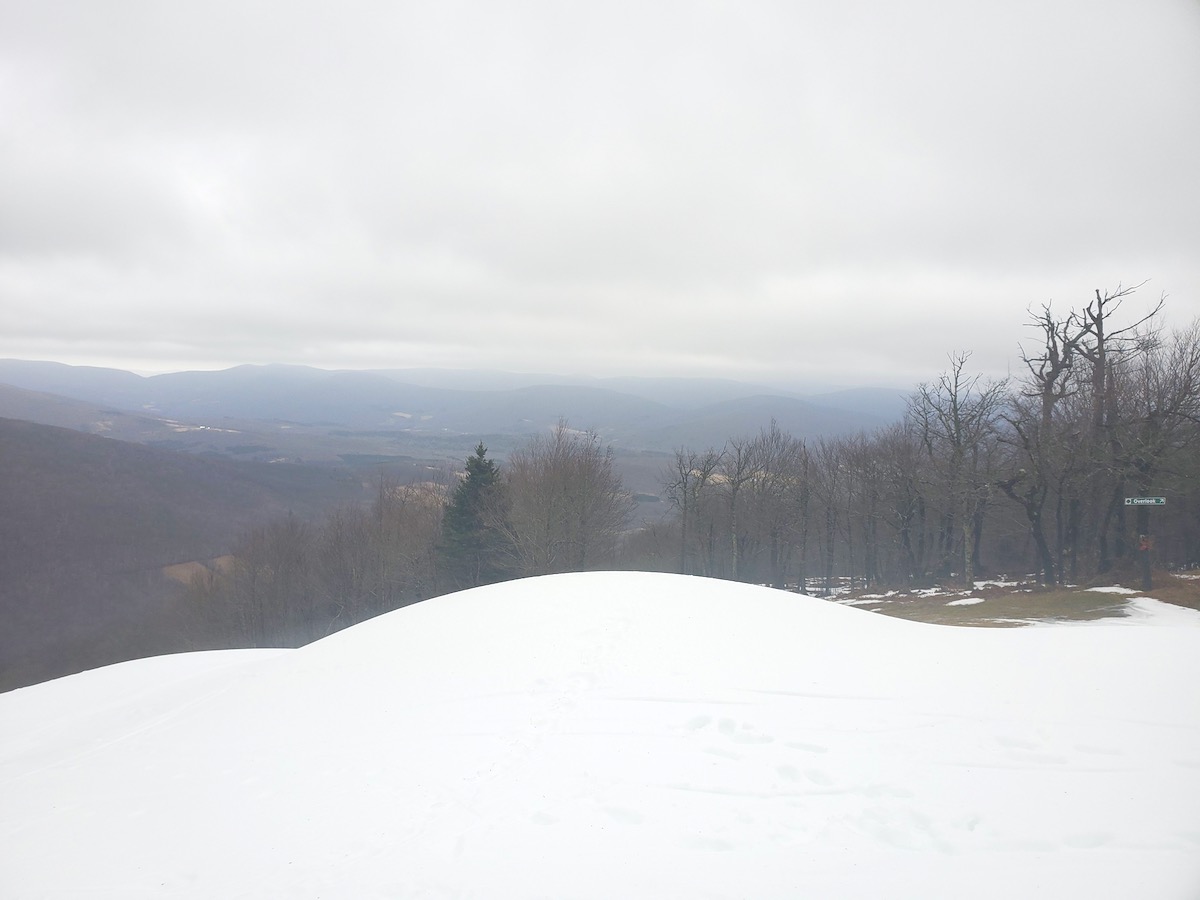 James and I did make the very first chair and it was some of the best skiing of the day. The base was more firm than we expected at 50 degrees. The cord was sliceable, and after it was sliced, there were piles of loose snow to turn on.
There were four routes from the top. Face, Powder Puff and "the S" were served by the triple, while Northface required a hike across the top of the ridge. I thought the snow was softest on the Face. We alternated between all three trails on the triple side, but favored the liftline.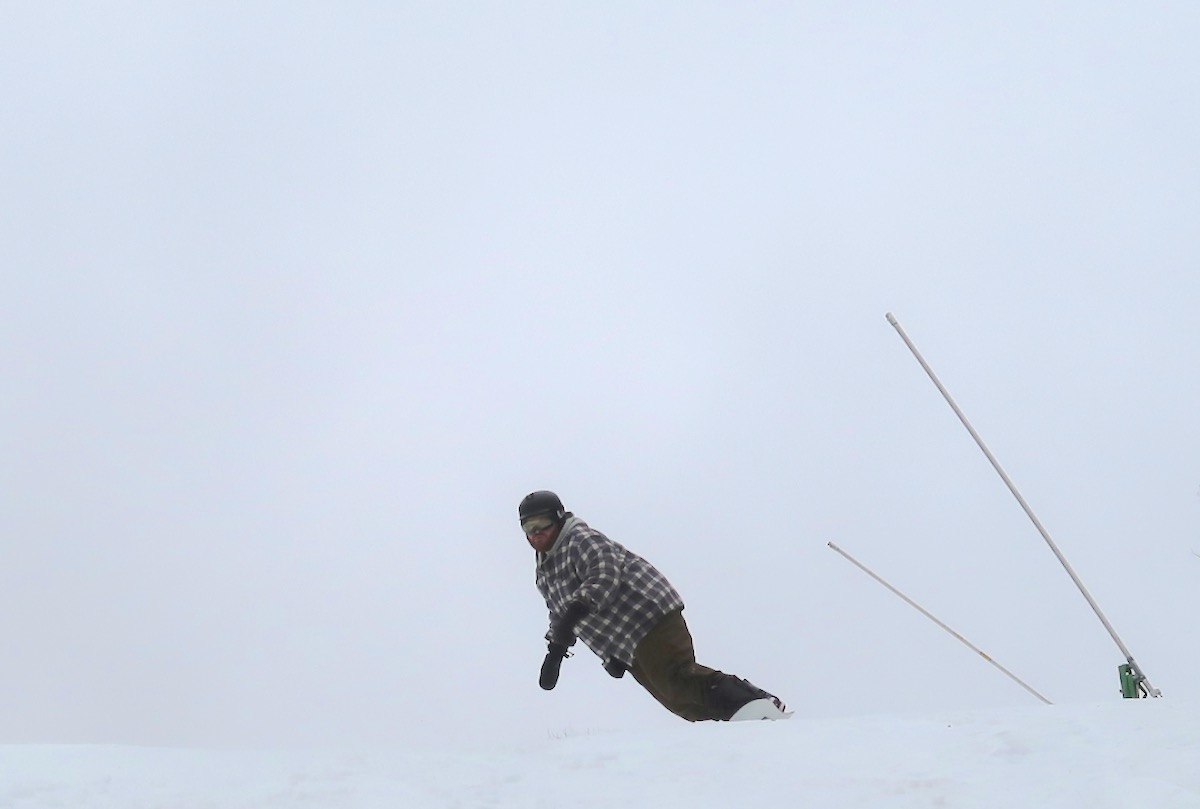 After a break for lunch Brownski, Robert, Soule and I hiked over to Northface. It took 15 or 20 minutes. Today's new gear update: hiking in NTN boots is much easier than 75mm, because of the easy flexing bellows and streamlined toe design.
When we got to the top of Northface we took a break to enjoy the distant views. Eventually we dropped in. Plattekill had blown the trail twice in the last 10 days, once the full length, the second time covering the top 2/3rds. The top section was dreamy, on the lower section the only easily skiable section was in between the snowguns. It required some tight turns to get down the final stretch.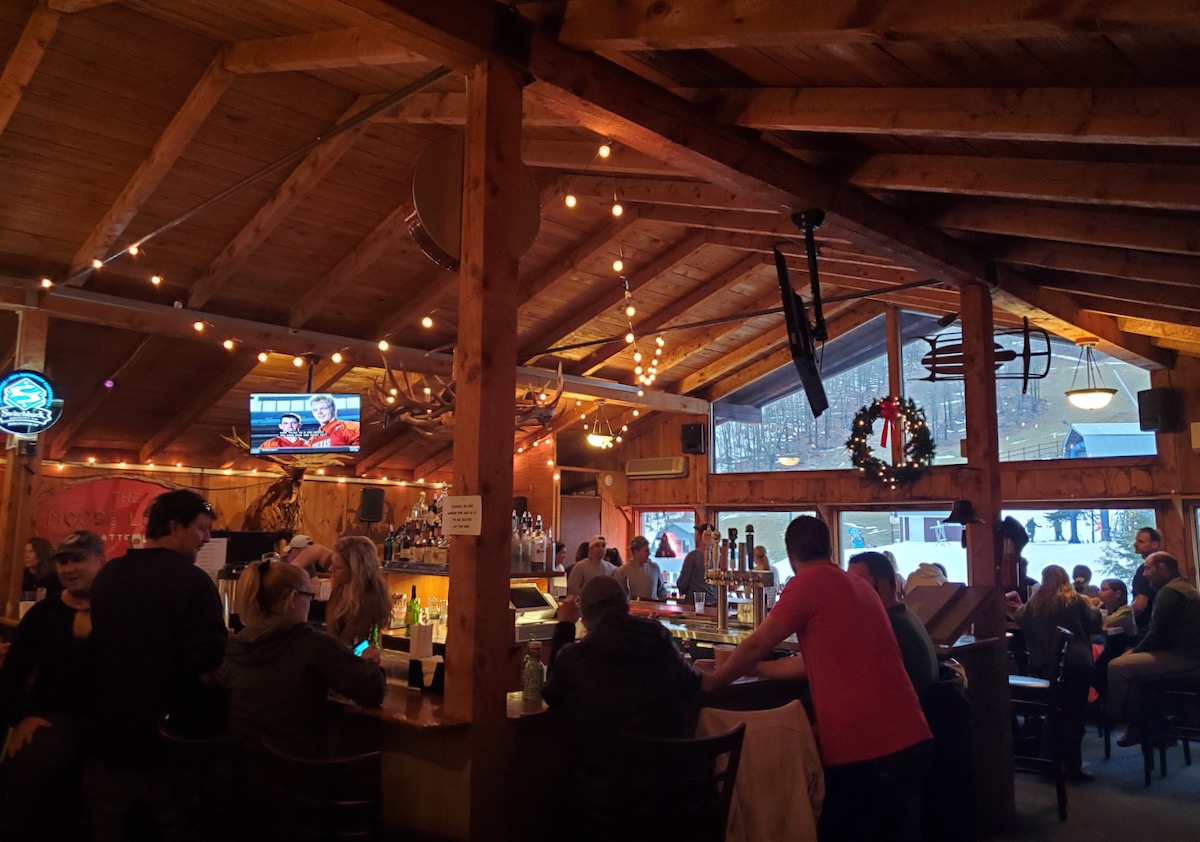 The guys I was skiing with called it a day around 3pm, but others pressed on until closing. Storm Skiing Stu and Skiology Matt were still on the hill and came inside after 4pm. We actually gathered at a nearby table instead of the bar. It made me laugh, because it actually kinda looked like a meeting.
Thanks to everyone who came out. We'd love to hear stories about the day below in the comments, especially if it was your first time at Plattekill.
Each year, we hope our meeting will help us build a brother and sisterhood of skiers who celebrate and support the indie spirit. If you want to join us we'll be here, on the front lines, fighting for the soul of skiing.