If you go west on Route 8 out of Wevertown NY, about five miles past the Eleventh Mountain trailhead, you'll find a parking area near the confluence of Shanty Brook and the East Branch of the Sacandaga River.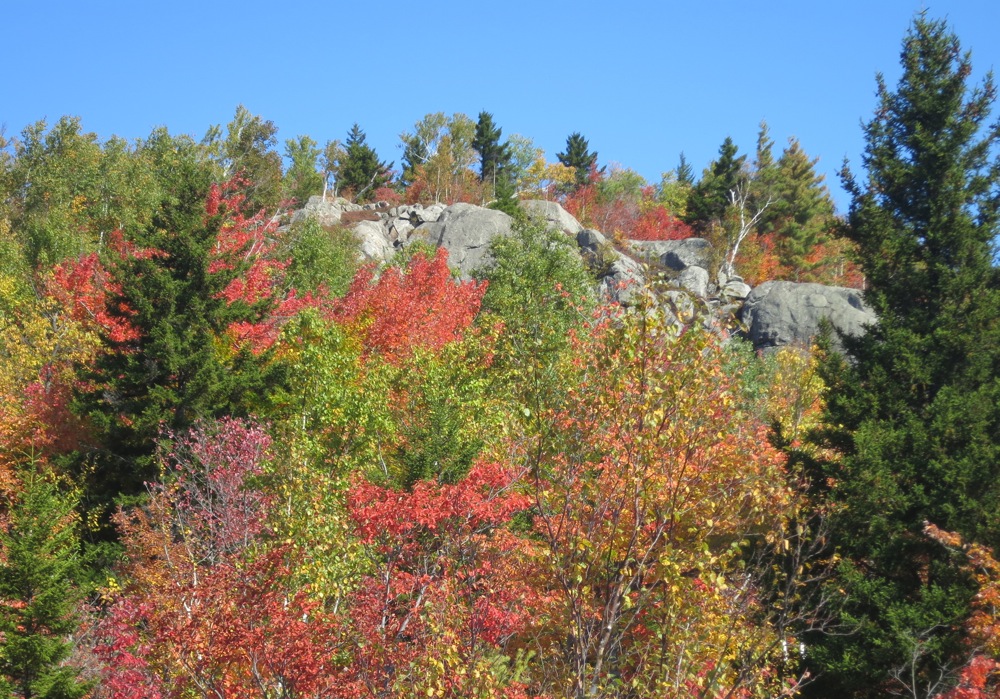 From there you can catch nice glimpse of Shanty Cliffs and begin hiking toward the outcrop that hovers 700 feet above the road. This past weekend I was with former DEC forest ranger Steve Ovitt, looking for a hike that would let us enjoy the peaking foliage.
We started by walking down to the river for some easy, beautiful views. Then we set off up the west side of Shanty Brook.