Hour Pond is a southern Adirondack destination with majestic views of Bullhead and Hour Pond Mountain. But what draws me to Hour Pond most is the new Hour Pond Trail from Thirteenth Lake.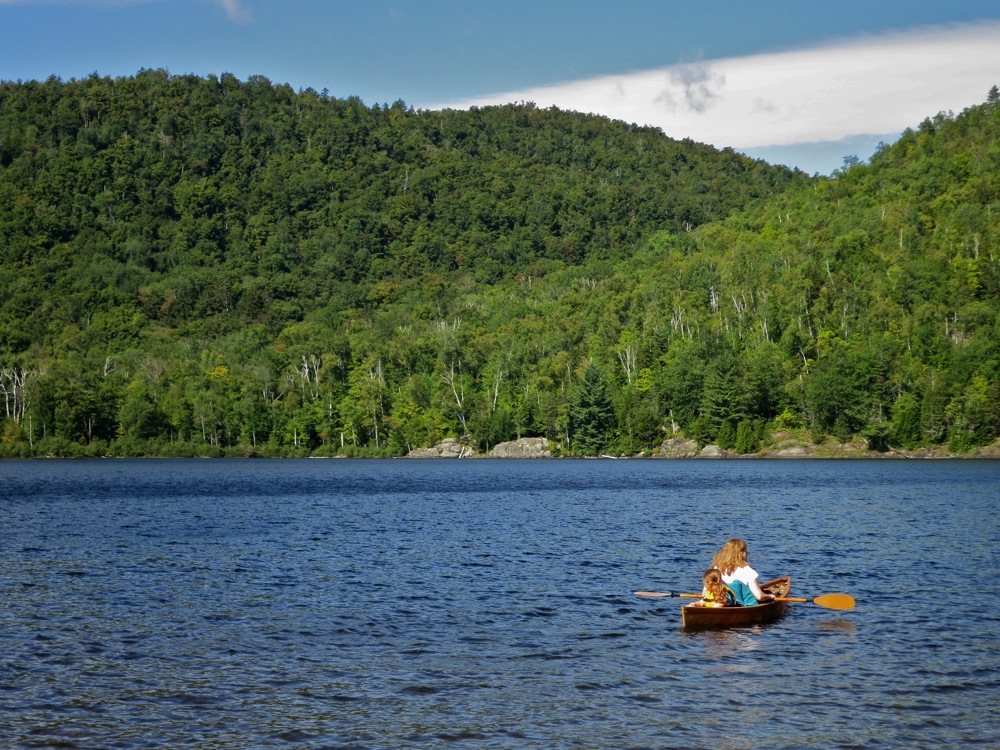 Like many others, this adventure started on Thirteenth Lake. Along the northwestern shore, we paddled beyond Peaked Mountain Brook to the next inlet stream coming off Hour Pond Mountain. We beached our boat, found the red trail and started climbing.
This route is old and must have been a trail back in the day. It passes through a narrow slot on the height-of-land between the Thirteenth and Hour Pond drainages.  It was an unmarked hunter's path and bushwhack when I first skied it.