If you go west on Route 8 out of Wevertown NY, about five miles past the Eleventh Mountain trailhead, you'll find a parking area near the confluence of Shanty Brook and the East Branch of the Sacandaga River.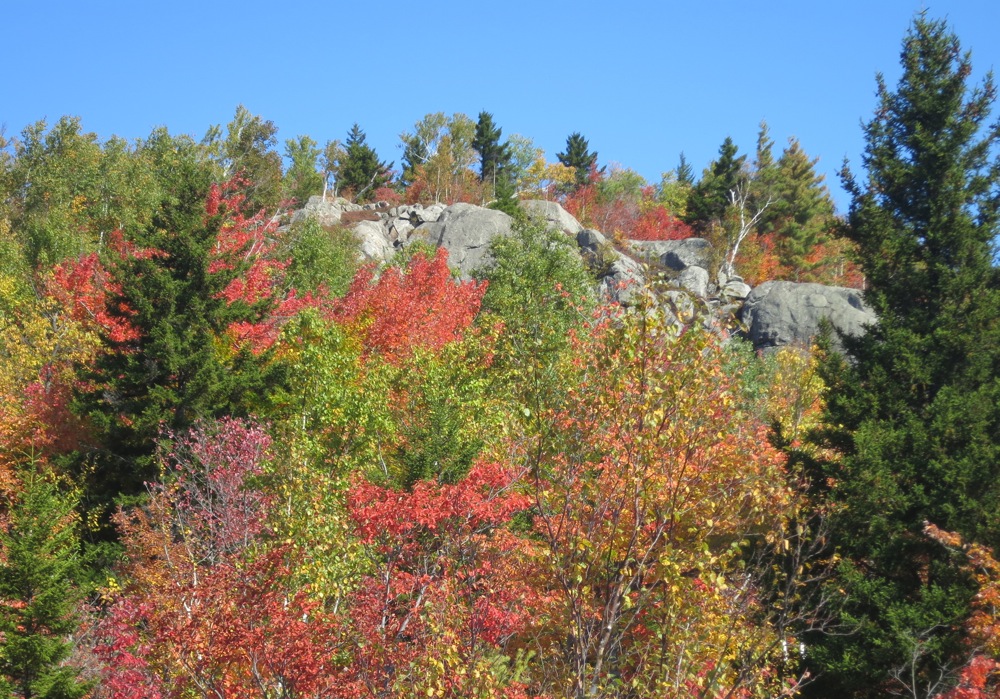 From there you can catch nice glimpse of Shanty Cliffs and begin hiking toward the outcrop that hovers 700 feet above the road. This past weekend I was with former DEC forest ranger Steve Ovitt, looking for a hike that would let us enjoy the peaking foliage.
We started by walking down to the river for some easy, beautiful views. Then we set off up the west side of Shanty Brook.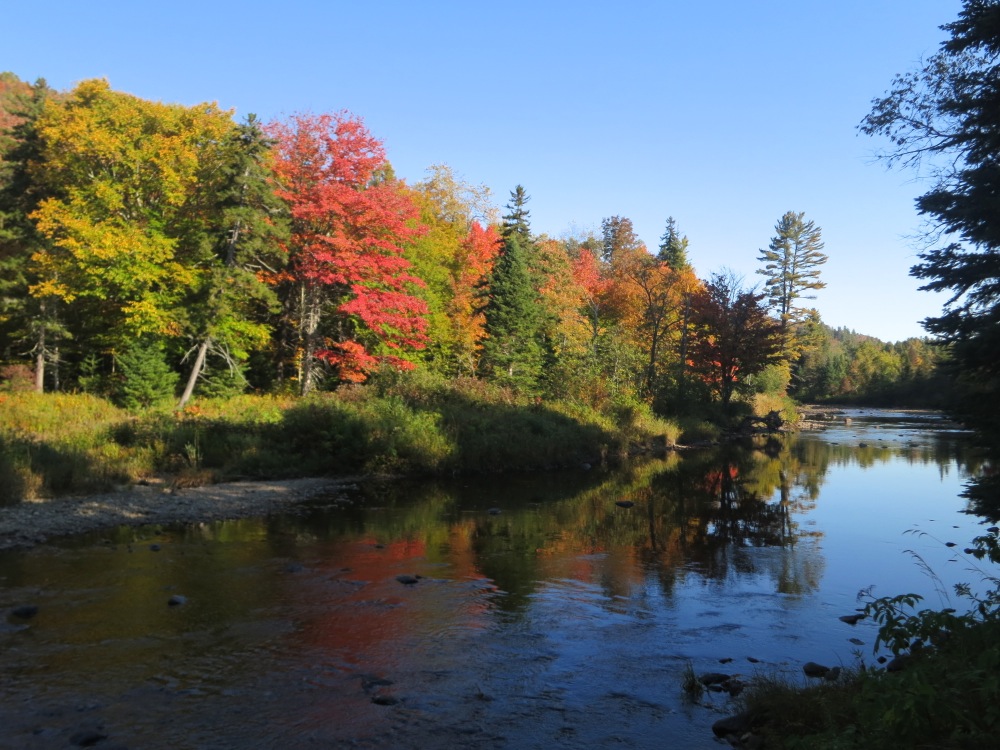 We bushwhacked and herd-pathed our way to the summit coming around to it on a relatively gradual route.  Leaves were peaking and the views were stunning.
The rock faces of Shanty Cliffs are really clean, and there are top anchors for climbing on the most obvious routes.  I could see the appeal of climbing outdoors.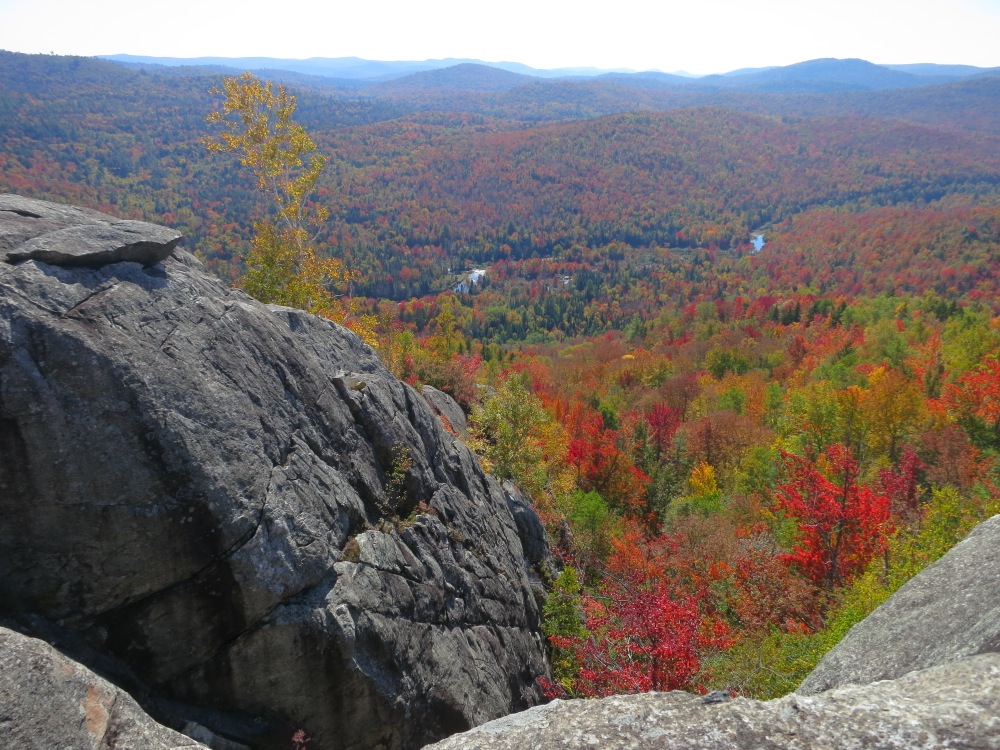 From our perch, the East Branch, Blue Hills, Corner, Moose and Harrington Mountains were all right in front of us.
This country was in Steve's territory when he was the ranger for the Siamese Ponds Wilderness.  As we looked out he told me tales of every drainage in view.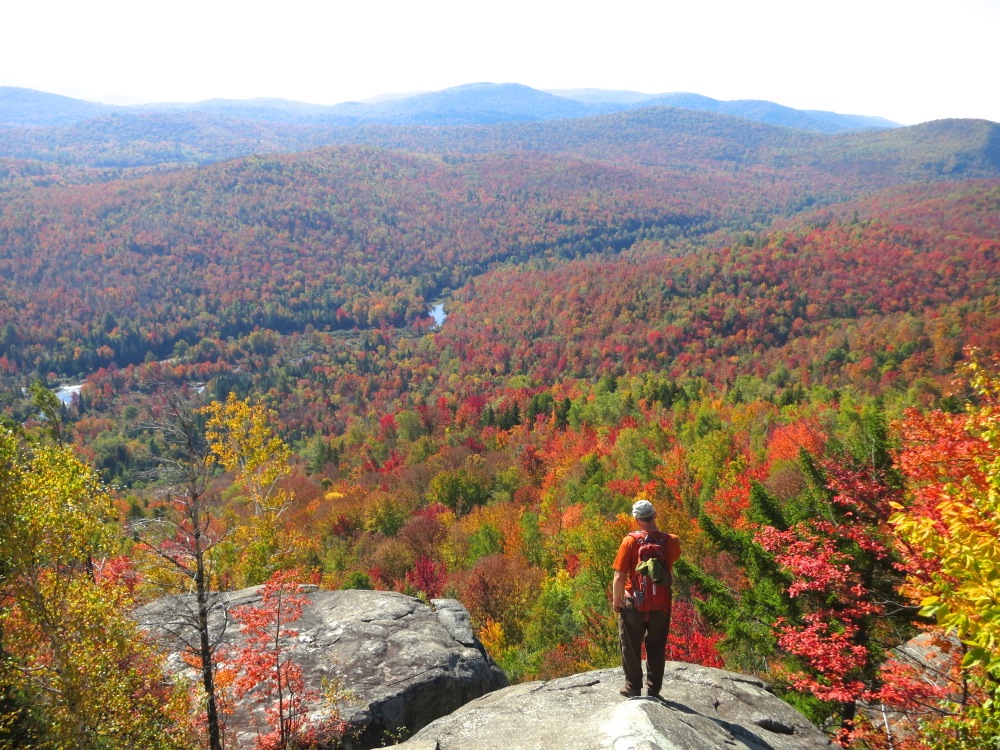 We spent the better part of a hour eating lunch and taking it all in from the top.  Then we dropped down to check out other outcroppings.
Eventually we worked our way down to the base of the cliff to see what climbers would see at the end of their approach. The most notable feature from the bottom, was a huge overhanging boulder at the top of the wall, not visible from the top. Underneath it was a huge raven's nest that clearly gets used year after year.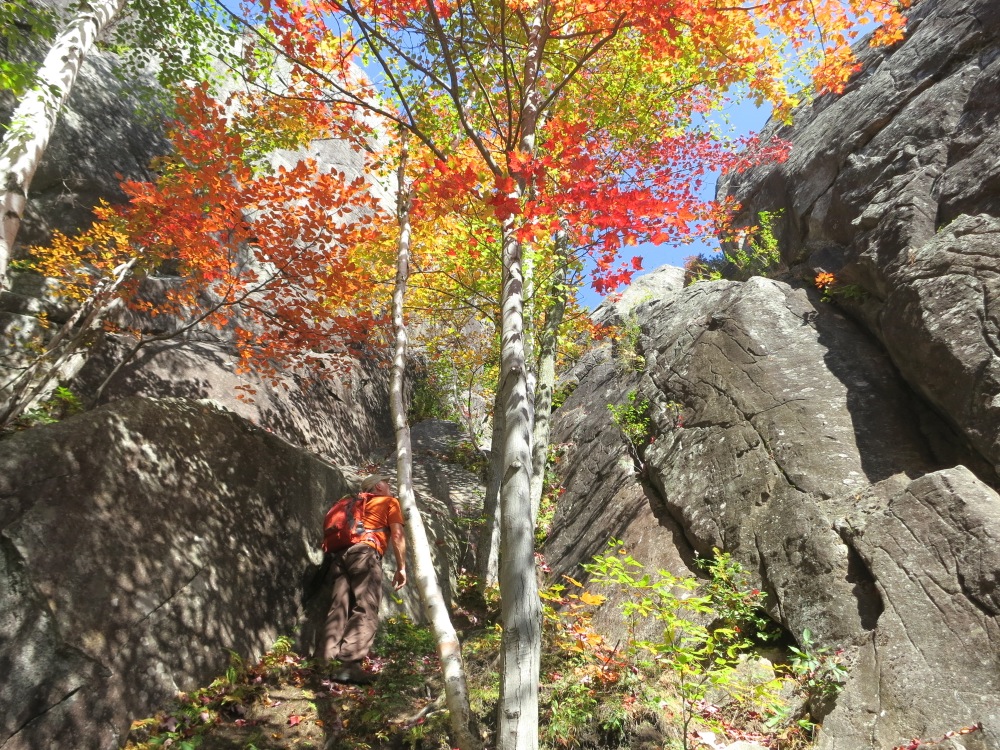 Eventually we followed herd paths that, according to Steve, are new in the last fifteen years.  Over that time Shanty Cliffs was added to a climbing book and has become a popular route.
I've recently just started climbing in a gym, mostly because my 8-year old digs it.  I started out assuming I'd never really climb outdoors, but seeing Shanty Cliffs, from top and bottom, made me wonder it there would be some easier routes that I could attempt. Someday.