Hour Pond is a southern Adirondack destination with majestic views of Bullhead and Hour Pond Mountain. But what draws me to the pond most is the new Hour Pond Trail from Thirteenth Lake.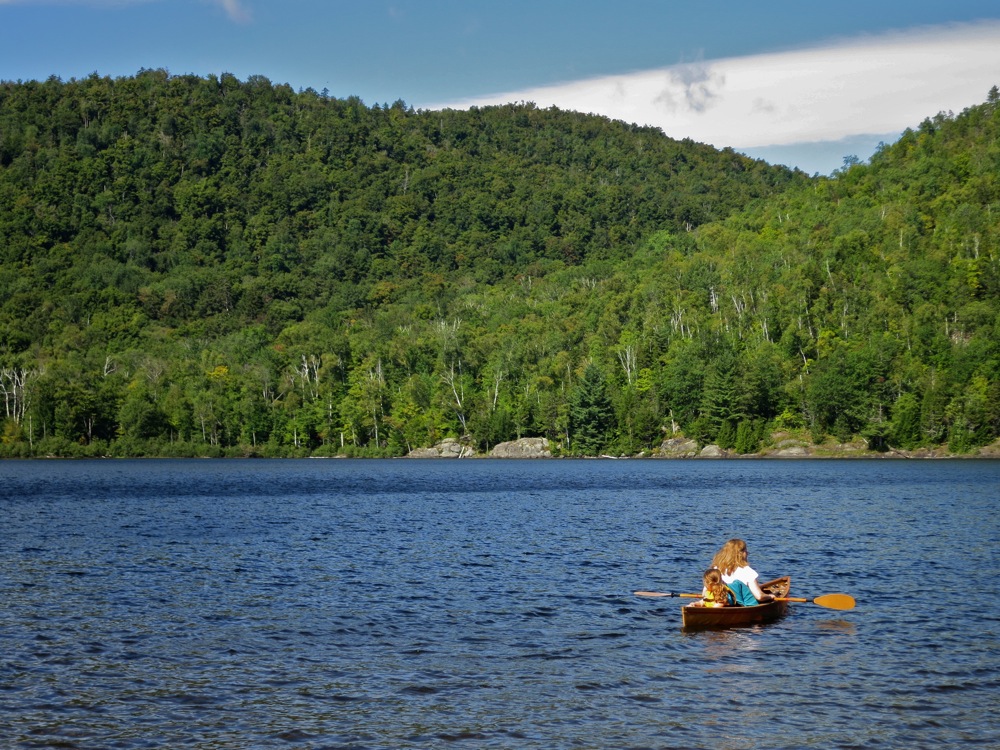 Like many others, this adventure started on Thirteenth Lake. Along the northwestern shore, we paddled beyond Peaked Mountain Brook to the next inlet stream coming off Hour Pond Mountain. We beached our boat, found the red trail and started climbing.
This route is old and must have been a trail back in the day. It passes through a narrow slot on the height-of-land between the Thirteenth and Hour drainages. It was an unmarked hunter's path and bushwhack when I first skied it.
One thing I remembered about this hike was how many big and widely spaced trees were sprinkled along the route.
For me, this is one of the most beautiful and pleasant forests in the Siamese Ponds Wilderness for a walk. The shot above was one of several attempts to capture my awe.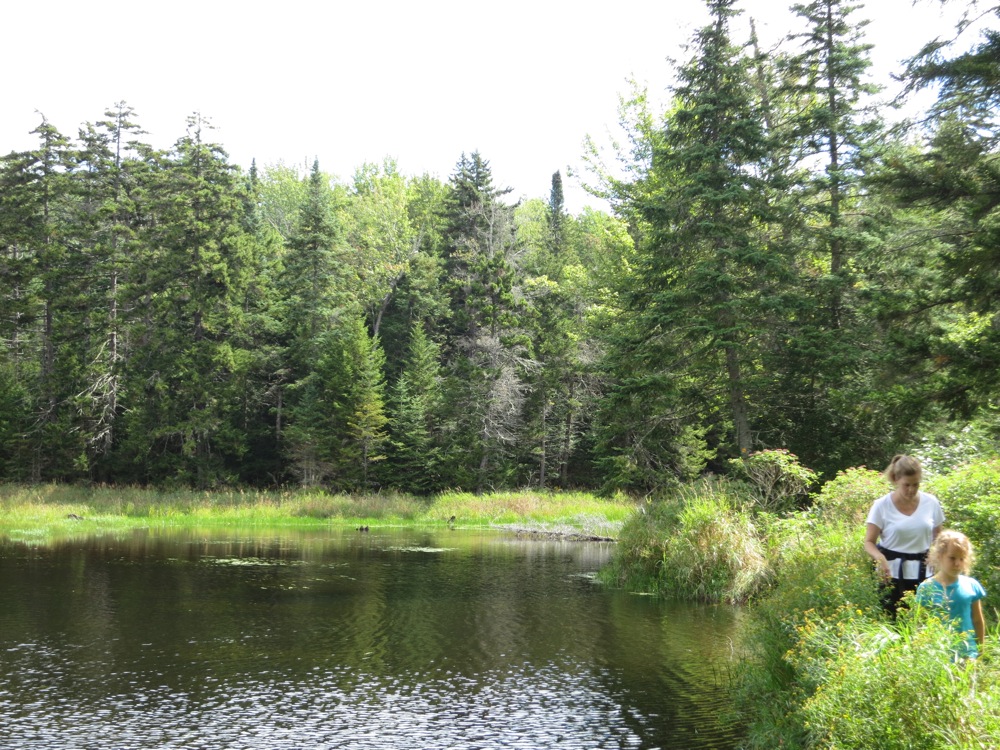 Hour has this way of seeming far away, even at 3 miles from the trailhead. When you are more than halfway there, you come to a beaver swamp. In winter you often see ski tracks that end here. It seems some either assume that the small body of water is the pond, or maybe they turn around because they've just gone far enough.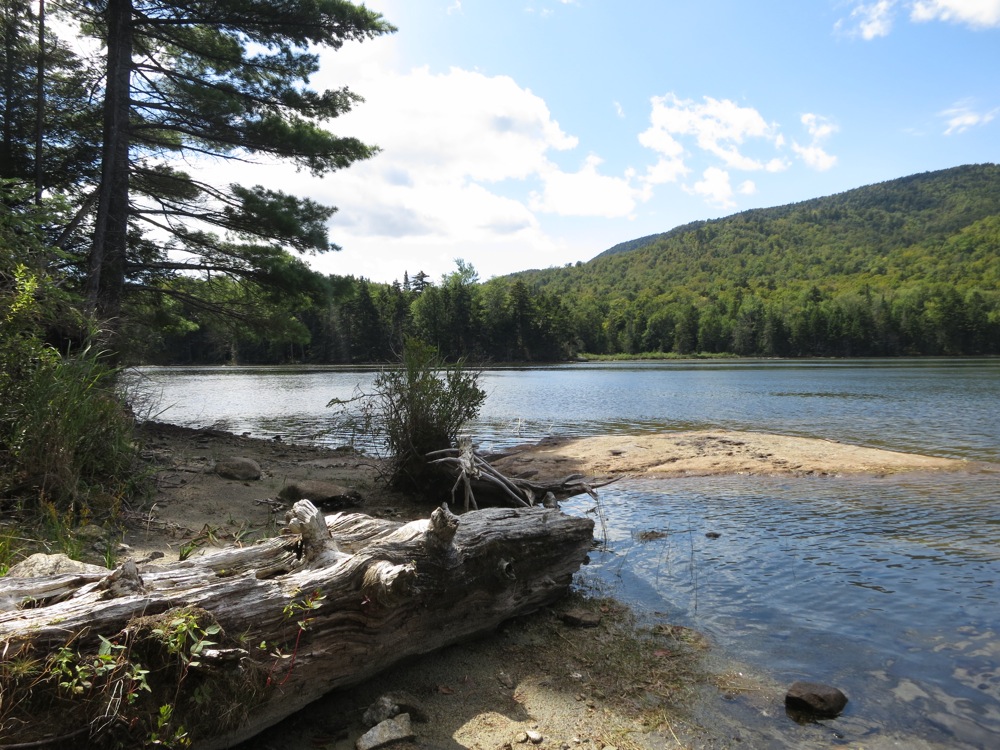 Hour Pond is very attractive in it's small size and exceptional simplicity. With my camera, I couldn't capture all three peaks of Bullhead and the dual peaks of Hour Pond Mountain in a single image.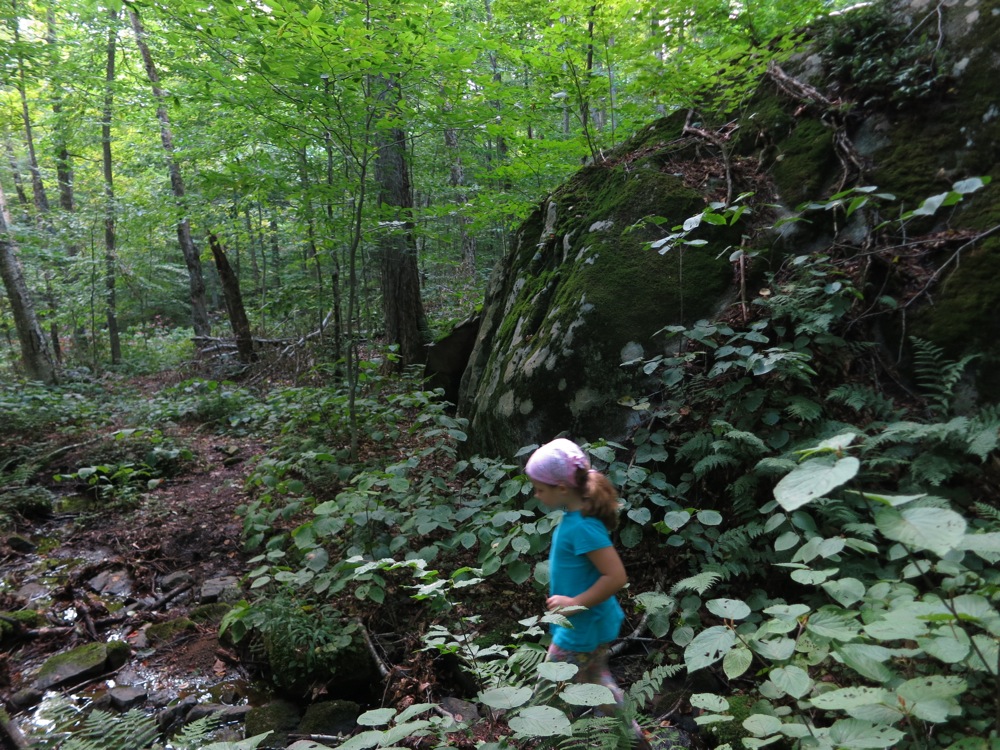 The hike back was really nice for tired legs, two long gradual downhills separated by a challenging climb. The destination is always one thing, and the getting there is something else.