During the ski season I've said it often: "You don't know 'til you go." But last week — after Memorial Day and before the first heat wave of the summer season — wasn't one of those times.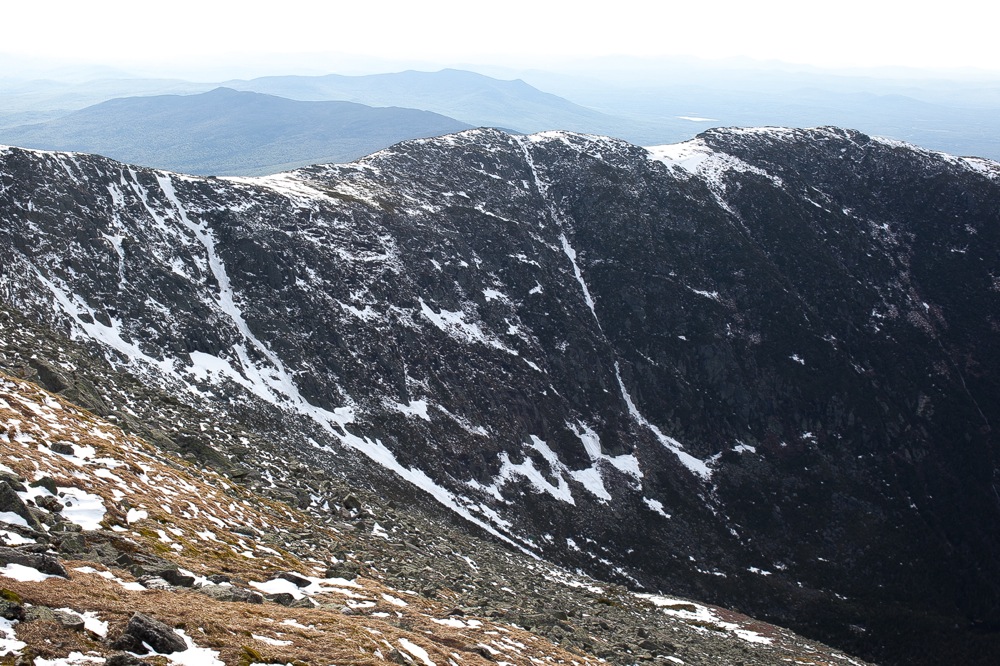 Not exactly. You see, I'd been watching the weather closely and was really optimistic about the skiing on Mount Washington. The Memorial Day snowfall closed the auto road on Saturday and reduced skier traffic in the ravine to those willing to come up via the trail. But snow conditions were only one part of my calculation.
The time had arrived to introduce my girlfriend to the pleasures of "backcountry skiing."  Note the quotes; I had no intention of hiking up the Tuckerman Ravine Trail with her. She hates hiking. Or more accurately, she hates it after five miles. And she would definitely hate me, the hike, and life in general, if I had pushed her up to Hojo's with skis and boots on her back.
So, I did what any sane man would do, plunking down the $30 to drive her to the top to shred the remaining patch on the East Side Snowfields.