What a difference a day makes.
New Year's Day this year, is the latest I've ever started a ski season. When Mount van Hoevenberg opened in November, the shooting brake was racked up in the shop with a warranty issue. By the time I got it back – with an entirely new emissions system – we were knee deep in December. December skiing and a job the retail wine business don't play well together.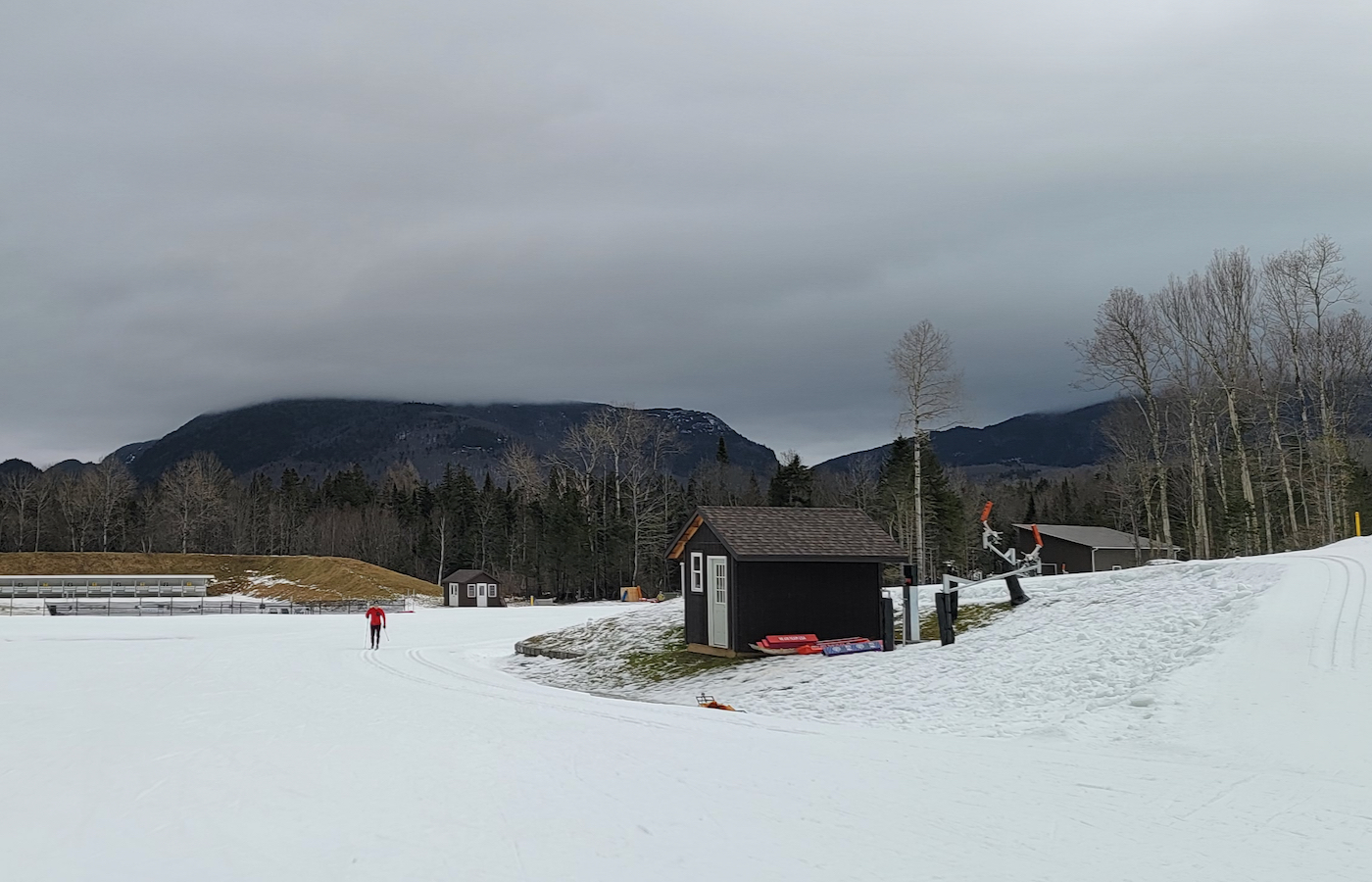 More and more, Christmas week is like the old meme of Lucy holding the football for Charlie Brown. Promise packed powder conditions, then give them a slushfest. Clouds pelted us with intermittent rain as we drove north on New Year's Eve.
New Year's Day, The Child opted to sleep in, and I headed over to Mount van Hoevenberg. Spring skiing in January, anyone? After suffering through three thaw events, the 1980 trail system was unskiable. But half of the new competition trails were open, covered with 18 or more inches of wet and frozen granular machine-made snow.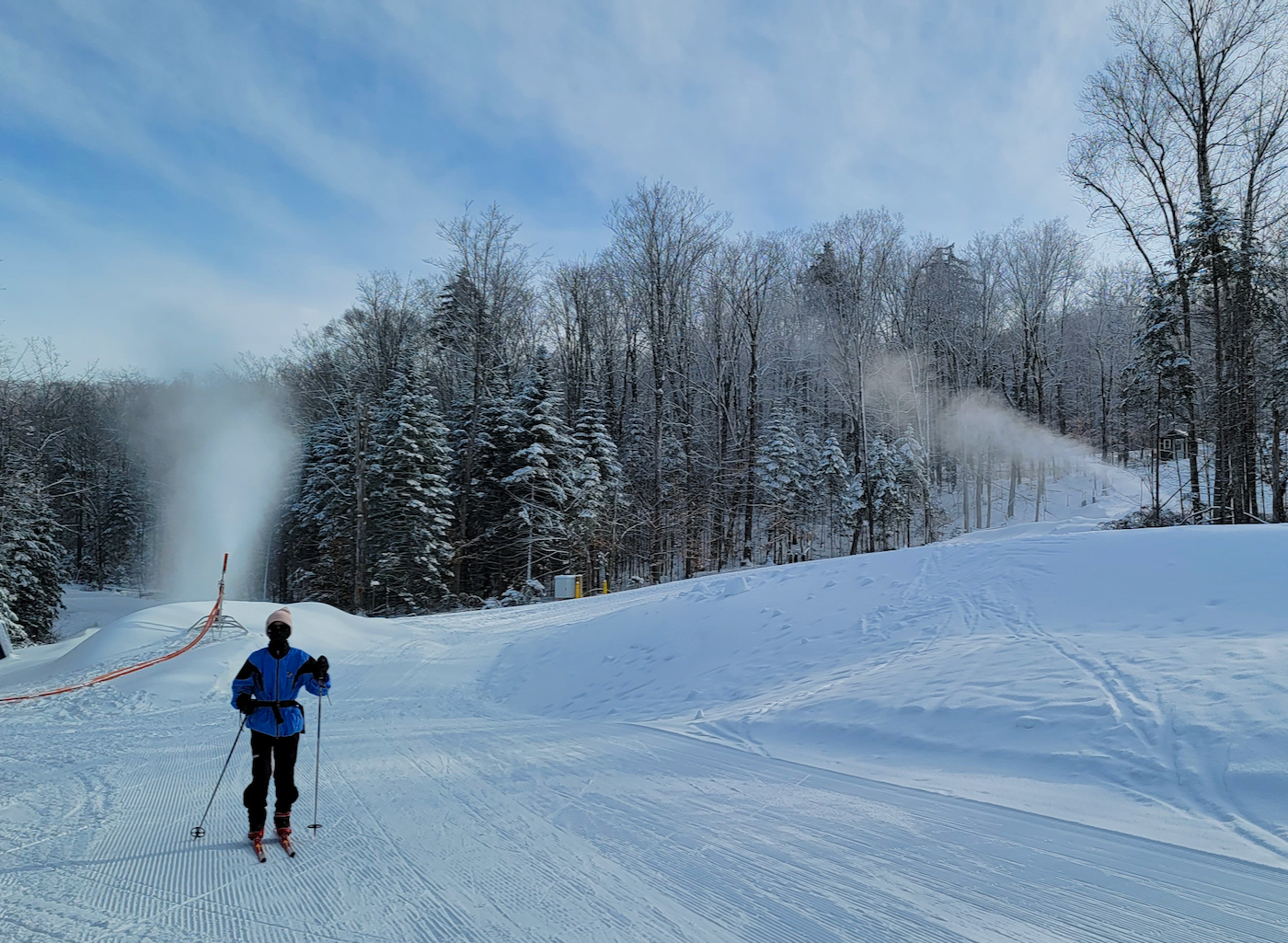 As I clipped into my skate skis, Peru Nordic teammate the Distributor of Pain swooped into the stadium, and I joined him to go out for some punishment. Saturday is generally an interval day, and we sent it. While the Distributor skied away on the downhills, I snowplowed and checked speed before catching up. Three times around the loop, and I was gassed. I'll admit that I couldn't make it all the way to the stop of the A climb without stopping.
Sunday, as I returned to the scene of the crime, it was snowing. Not enough to get out on the 1980 trails, but the new snow freshened up the new trails and slowed them down. After crayoning kick wax onto classic skis, I headed out.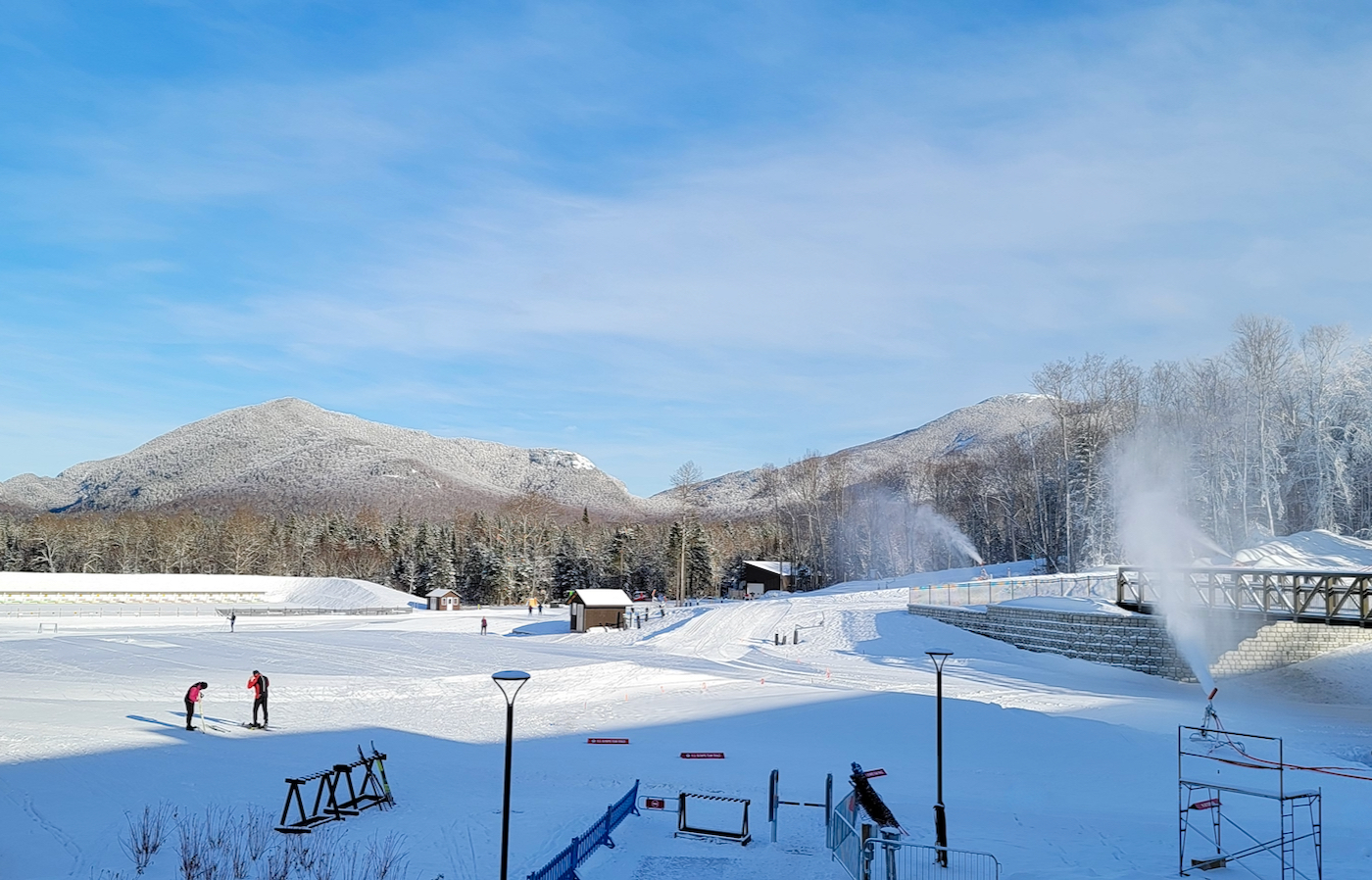 After the day before, I need an easy day. On the climbs, I skied really easy, or walked to keep my heart rate down. A bunch of Williams College skiers were there. They allowed that Prospect Mountain, their home mountain, was not in good shape. Each time I hit the downhills, I was able to ski a little more aggressively. No one's gonna mistake me for Bode Miller, but it was progress.
Snow fell overnight Sunday, and the temperature dropped to decidedly below zero. Van Ho management used the temperature drop to make more snow on the comp trails, so they were closed. The Child and I crayoned green kick wax into our boards and went on to the 1980 trails. After being rolled, the easy trails – Flatlander, Zigzag and so forth – had about an inch of packed powder over ice.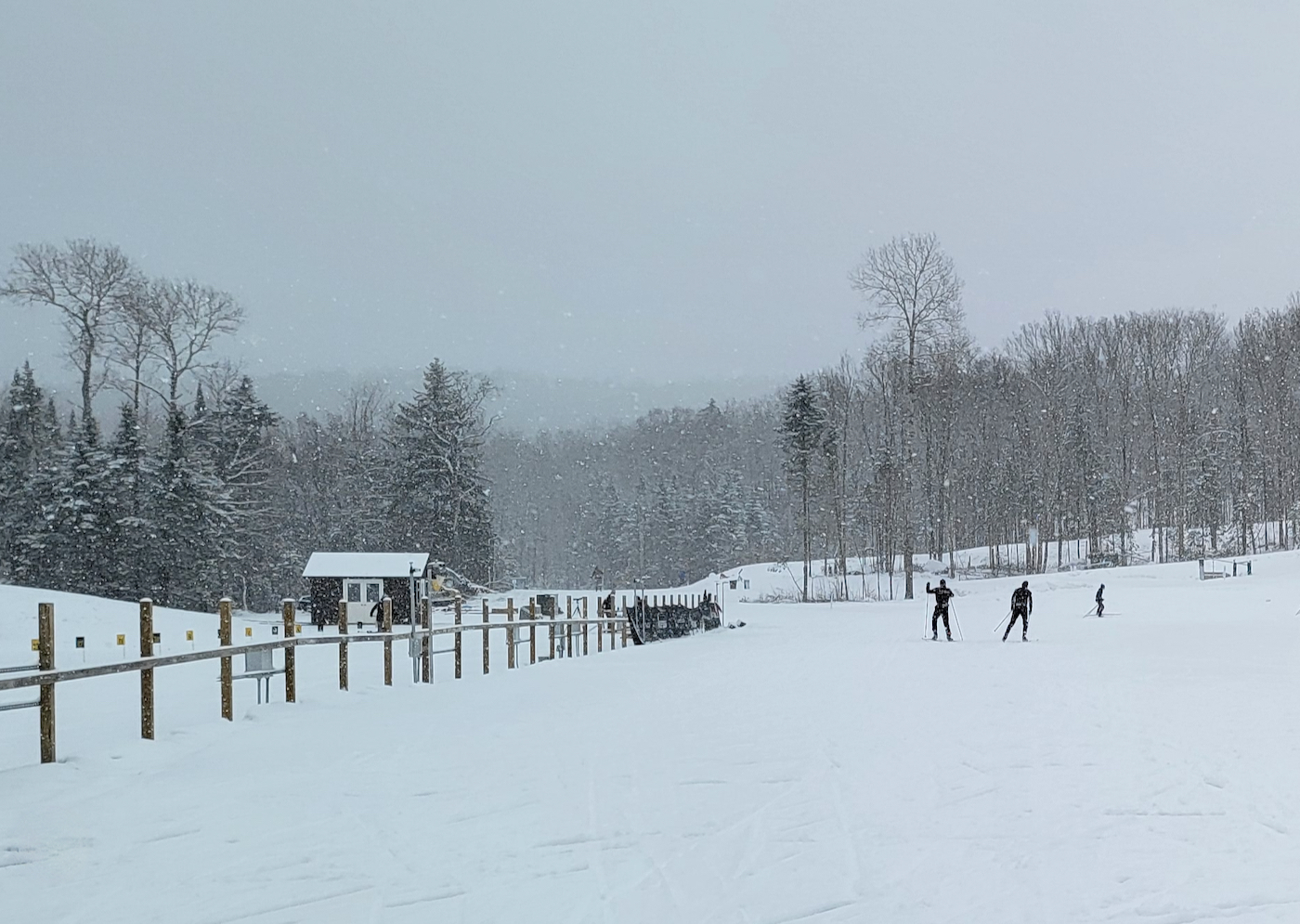 It was a stark contrast to the new loops. The shallow snow depth revealed every dip and compression bump in the terrain. Skiing well on this stuff requires a subtle application of technique than the modern trails. Poor technique will certainly be exposed on the new trails. But with their thick layer of machine-made snow, raw aerobic capacity and strength are at a premium.
As an aside, there were some places years back where people manicured trails: attempting to remove any rocks or roots that would impede grooming with a minimum snowfall. With FIS homologated race trails sprouting up, and the expansion of snowmaking, that seems to have stopped.
We picked our way over the bridge to the old biathlon range. My kid scrawled a "kilroy wuz here" graffitum on the snow-covered hood of an old bus. We tootled around, sped down Pumphouse Road and returned up the back side of Brookside to the range. It was a great end to a few days of skiing.