I've got 26 days so far this season. I skied Gore 10 days, Plattekill 7, Belleayre 3 plus Titus, McCauley and Hunter once each. There were three days of nordic skiing in the Adirondack woods. I'm not saying this because I'm done or anything, just setting up the story.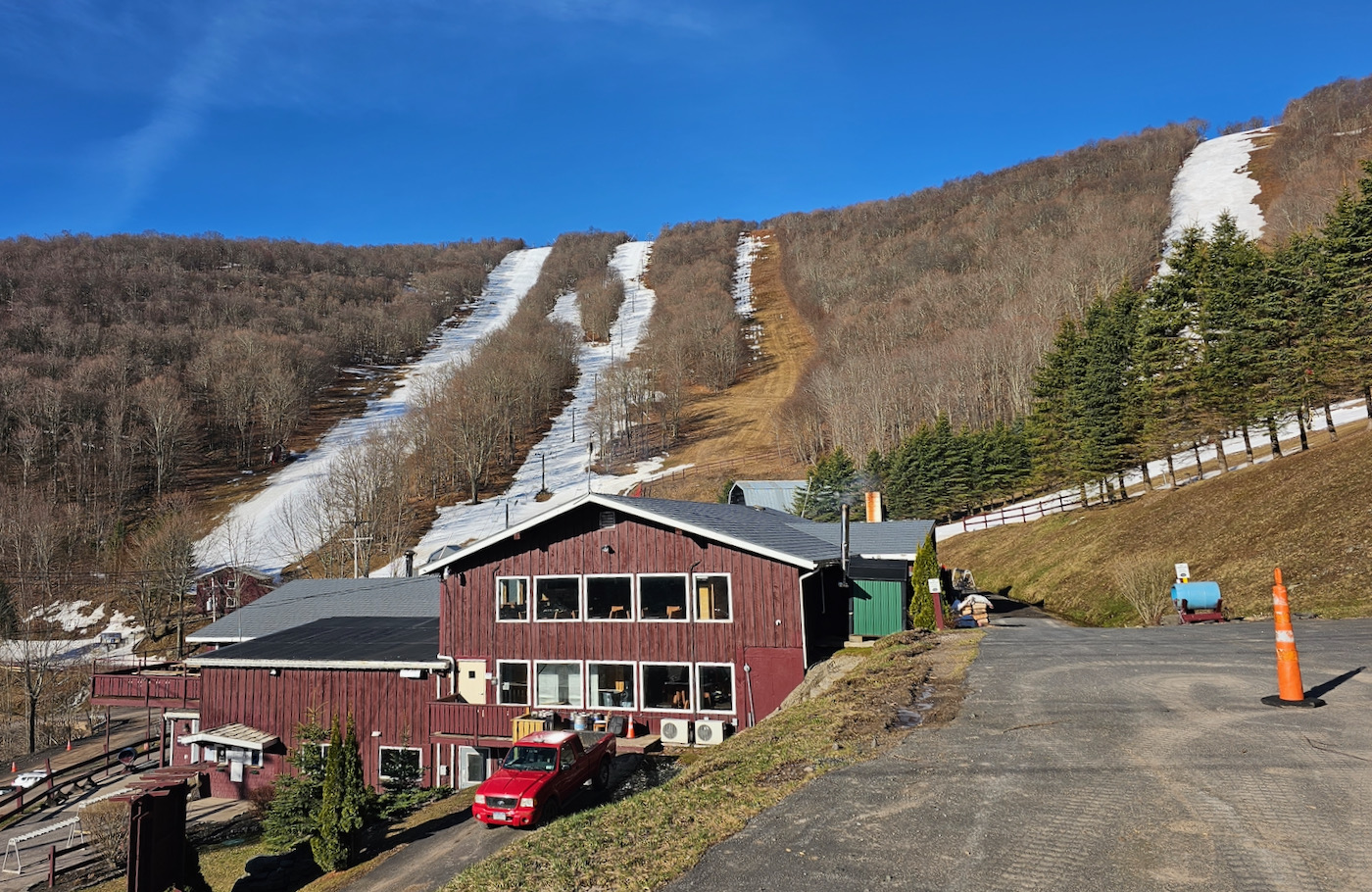 At the end of the season I always seem to feel I didn't ski Plattekill enough. I usually get five days, this year I got seven, but I still feel it.
Robert once claimed there were No Bad Days at Snow Ridge. I feel that way about Plattekill, like it's actually foolproof when I go, I'll have a good time.
My friend James has a similar feeling about the Alps. He loves to ski and experience a different ski culture. He can plan these trips in advance and know that even if the snow is less than ideal he'll still have a good time. He's in Europe, he's in the mountains, the food is good, people are speaking languages he knows, and of course he's skiing. The only question is really is will it be a good time, or, is it going to be off-the-hook excellent?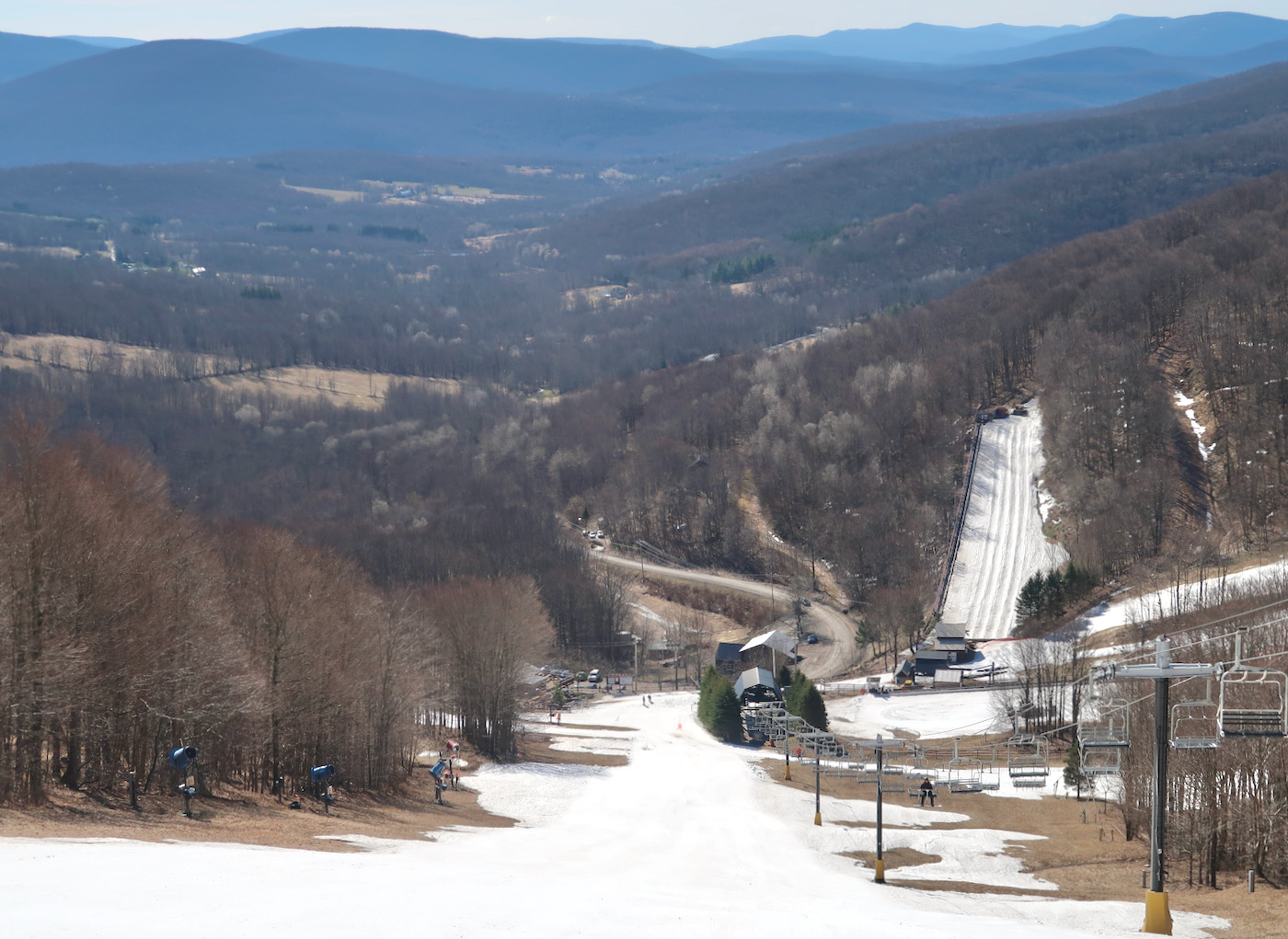 That's how I feel about Plattekill. I want to be there. I want that genuine experience with other skiers. I saw a line at the triple chair President's Week. Even when Plattekill is really busy it remains an extremely pleasant place to be. When the skiing is good or better, it's wonderful. It's not the only place you can experience this kind of skiing, but it's a great choice.
When I'm away from Plattekill, I have to take time to remember the feeling. Or at least the feeling of the feeling. Think about it, and then return. I don't even have to load the double to feel the effect. It all comes back as I round the last bend on Meeker Hollow Road and read the big white letters on the side of the lodge: SKI PLATTEKILL. It's on brother.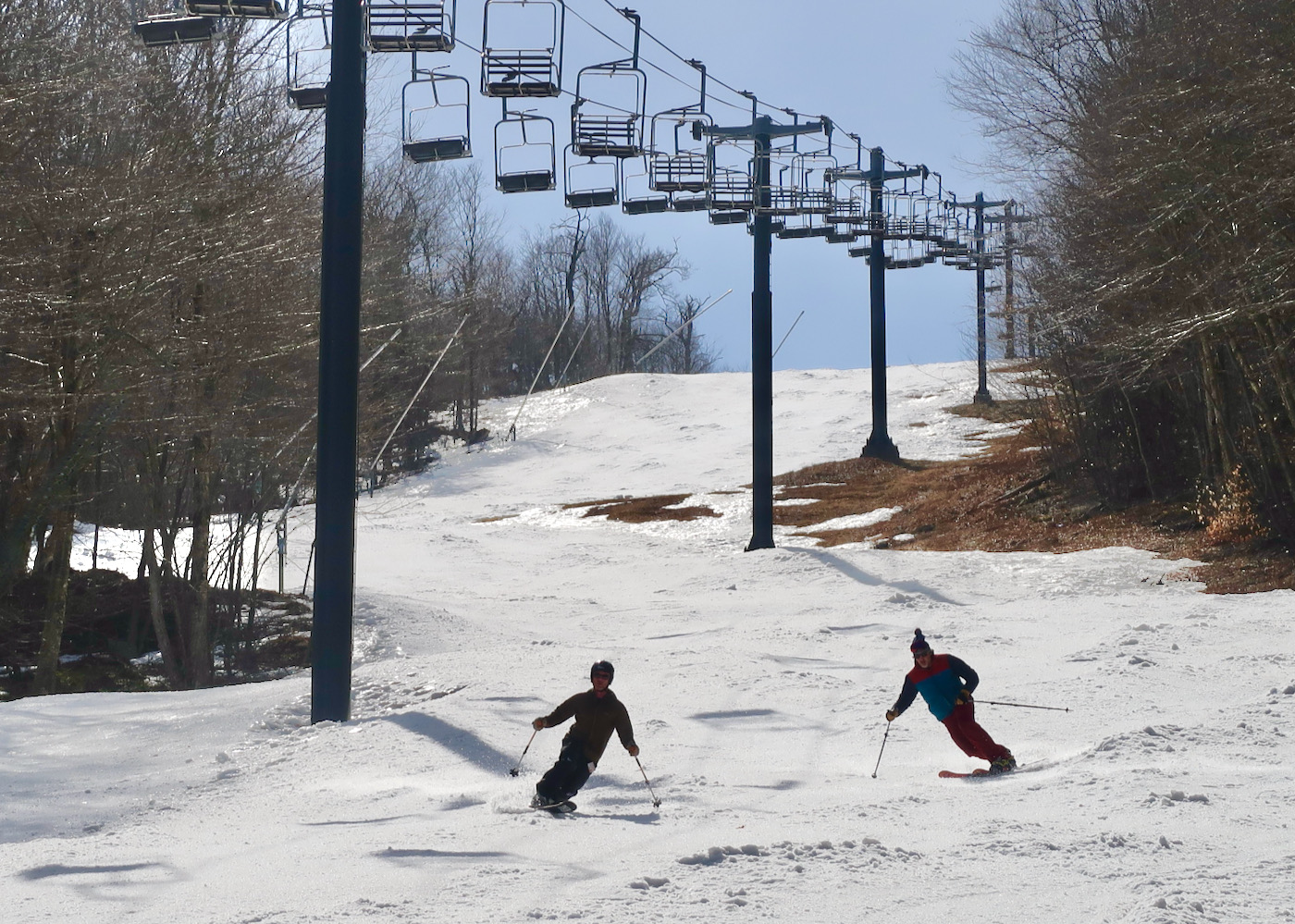 This day was no different. I drove out for first chair, because that's what I do. (I admit it's a less effective strategy in spring.) I also rarely really look at trail reports in advance, that's a thing that I don't do.
In the parking lot I was in awe. I counted at least six ways down from the top, top-to-bottom runs, on April 8th, closing day at Plattekill. At that moment I thought, this is my story for today.
The triple side was in the sun and had been so for a couple hours by the time the lifts went off. The double spun first, and I scratched out the worst run of the day to start.  Then I went back to the triple, to slice away some time on The Face while Blockbuster softened.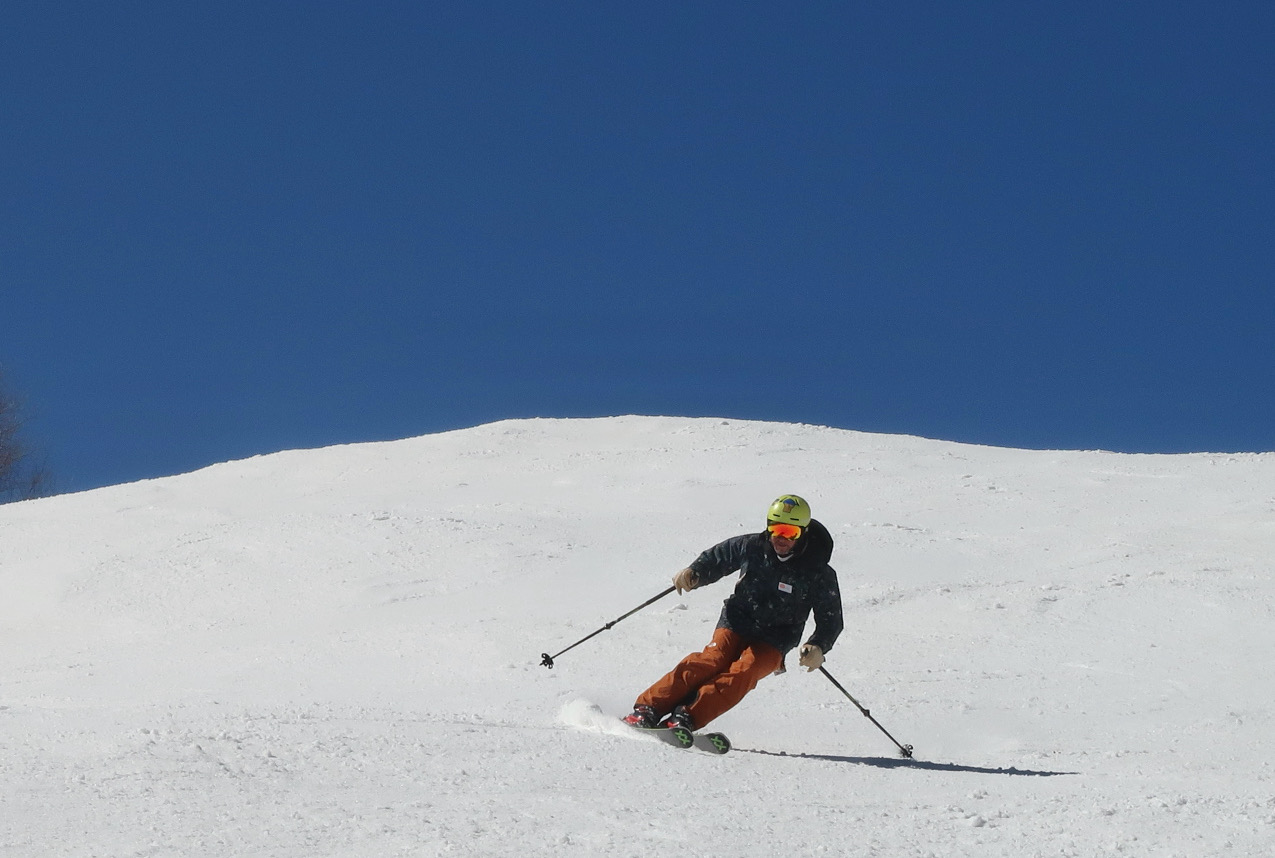 I was looking for Roman, he's a Plattekill guy, and director of the ski school. We've skied together at Plattekill a bunch and a couple times at Gore. He could only ski the morning, a skier's morning I suppose, ski until 1pm, then a beer and out at 1:30. After we connected for a few more laps on Face, we gave Block a try. Despite the conventional wisdom regarding sun angle and exposure, somehow Block was softer than Face.
It was notable that the connection from the top of the triple to Block was in great shape all day long. Not a trail with any real vertical, but another important part of what was open, allowing easy laps on Blockbuster. After several runs there we boarded the double for Plunge and North Face. It was great to move progressively across the mountain with the sun, finally making it to North Face, which softened in the afternoon.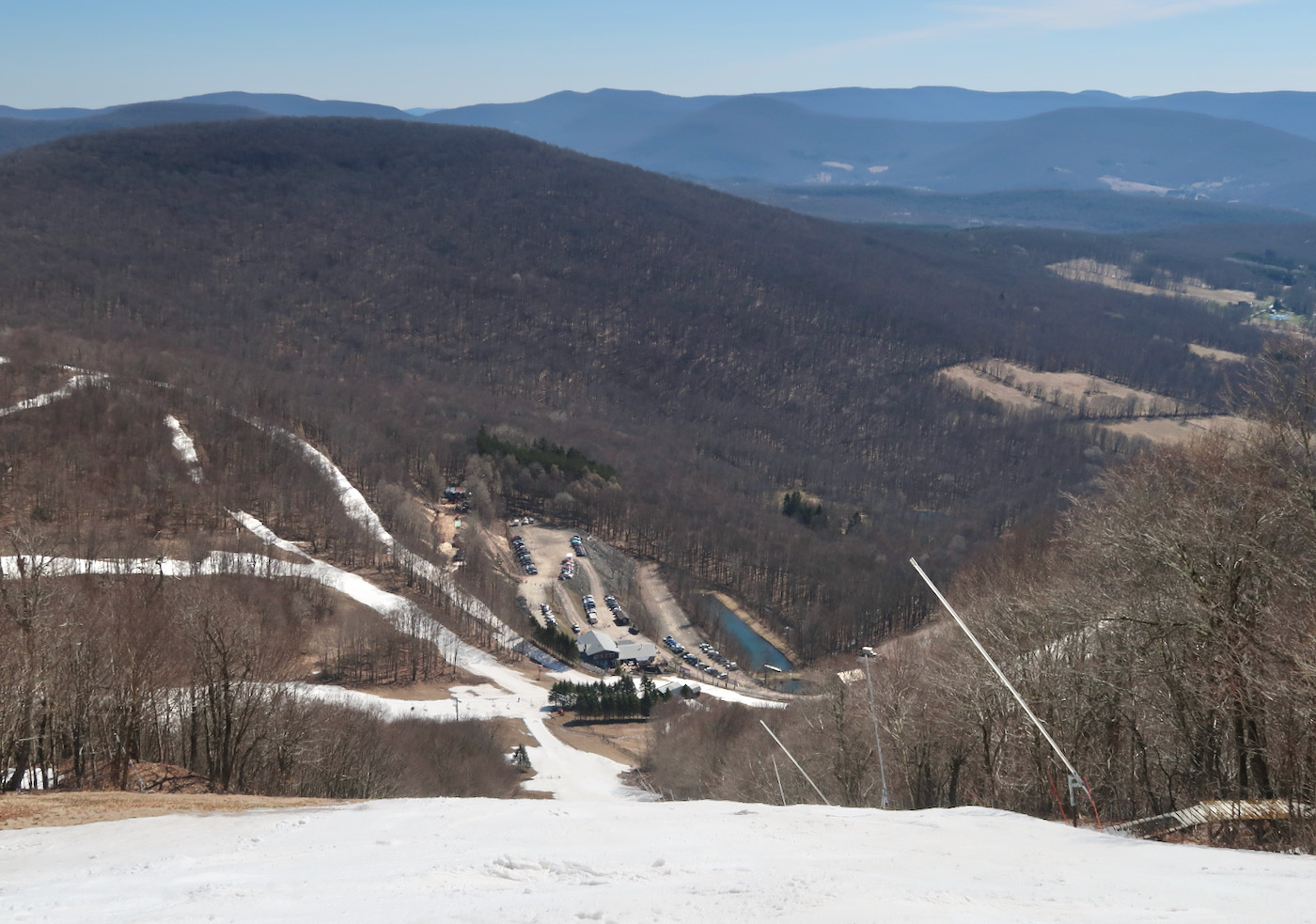 At that point the morning became day, and it was a blur with a rotating cast of characters, who loosely agreed in our forum to show up and ski. Brownski of course, on patrol. Gorgo and Mrs. MC and JTG. We ran into Dean's crew showing off under the triple. I missed the memo, I think I was supposed to wear a Hawaiian shirt.
Plunge is my favorite trail of the front four, it's always tempting from above. On this day, we had some memorable runs below. At 3:30 I came flying around the deck on Northface and there was Laz holding court at the top of the trail. By this point my legs were really tired, I was all in on a conversation, looking out from the top of the hill.
In case anyone doesn't know, Laszlo Vajtay is the owner of Plattekill. In a normal season if I get to have an in-depth conversation with Laz two times, that's pretty good. Chair rides are good, mountain top chats are better, beers at the bar best.  I was all ears.
Matt and his overnight crew took snowmaking to a new level this season, increasing their targeted depths. Everyone was talking about it on the hill and Laz, the proud father/owner/skier, was no exception. Six ways down on April 8 2023. Closing day.
I had a chance to speak to Matt and he is excited to be an integral part of Plattekill's future. He's got a love for Ops that reminds me of his dad, it's such a great thing to see. He's a manager of people too. I told you this on the chair man, we are behind you. Thanks for a great season Plattekill Mountain.