Mancation® weekend started at a fashionably late 3pm(ish) at The Hub in Brant Lake. Wilderness Property Management built the trail network this spring behind the establishment to create the Brant Lake Bike Park.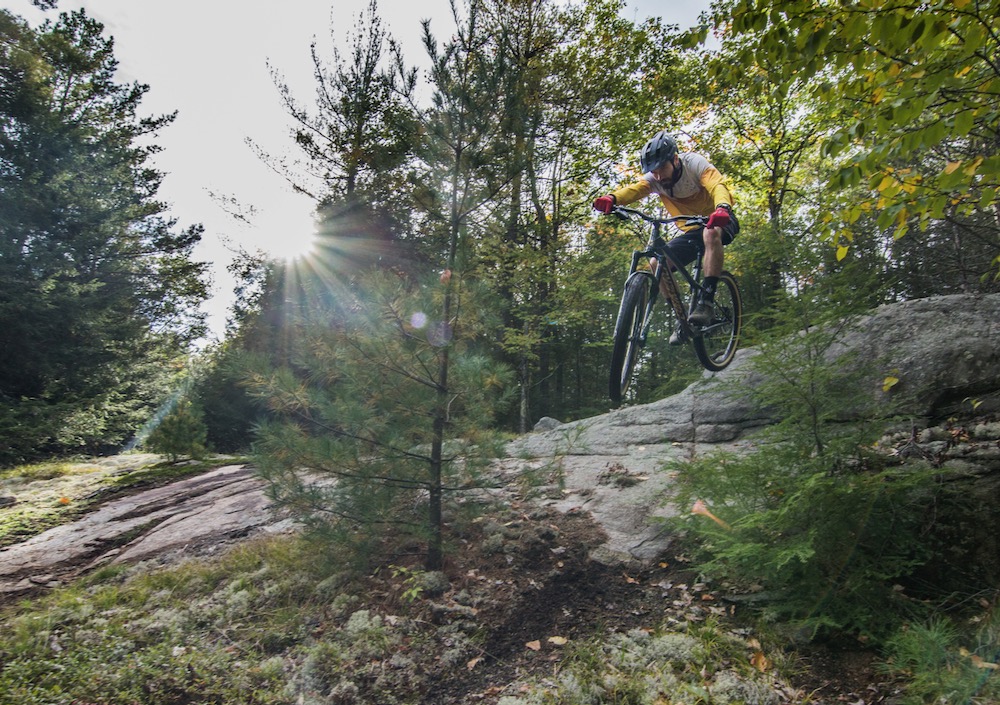 The Stairway to Heaven starts right behind the bar/restaurant/bike shop and climbs a tough 400 feet to the first intersection. To the left is a climb to the South Summit where you get a short downhill to reward you for your climb.
Turn to Ricks Run and climb some more to the North Summit of Bartonville Mountain and descend to the overlook for beautiful vistas of Brant Lake.