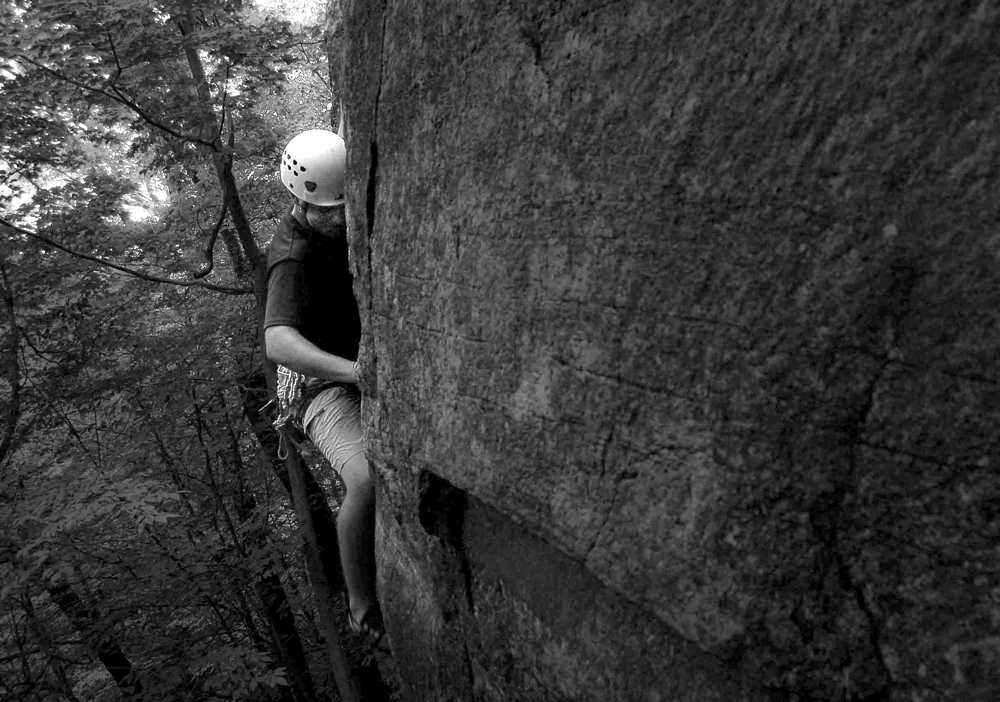 On June 28th, our group met at RockSport at 8:30 am, sorted gear, and headed over to Stewart's Ledges for some climbing on Buck Mountain on the East shore of Lake George.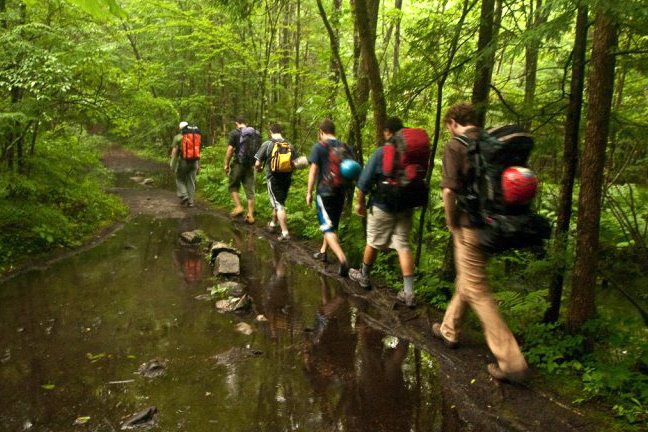 Accompanying Joel and Doc, two professional RockSport guides, were five novice climbers: Tom Schwarts, Dillon Kovacs, Alex Wakeman, Alan Spadafora and me.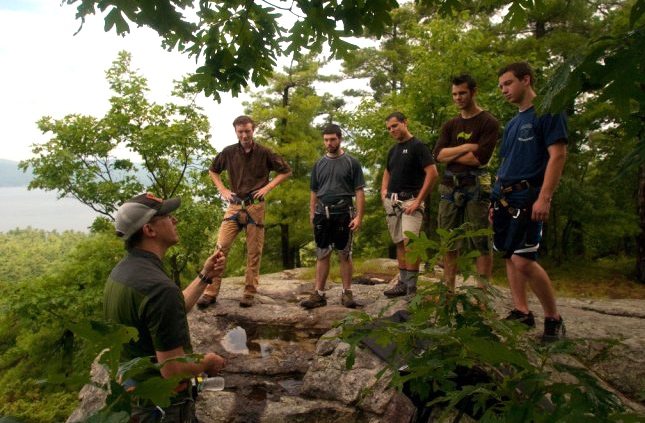 At the top, we learned anchor building techniques and safety, and rappelling. Eventually we got to try some top-rope sport climbing.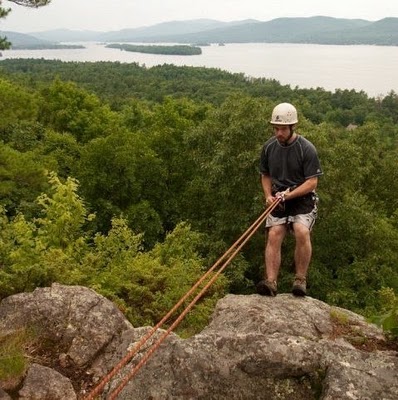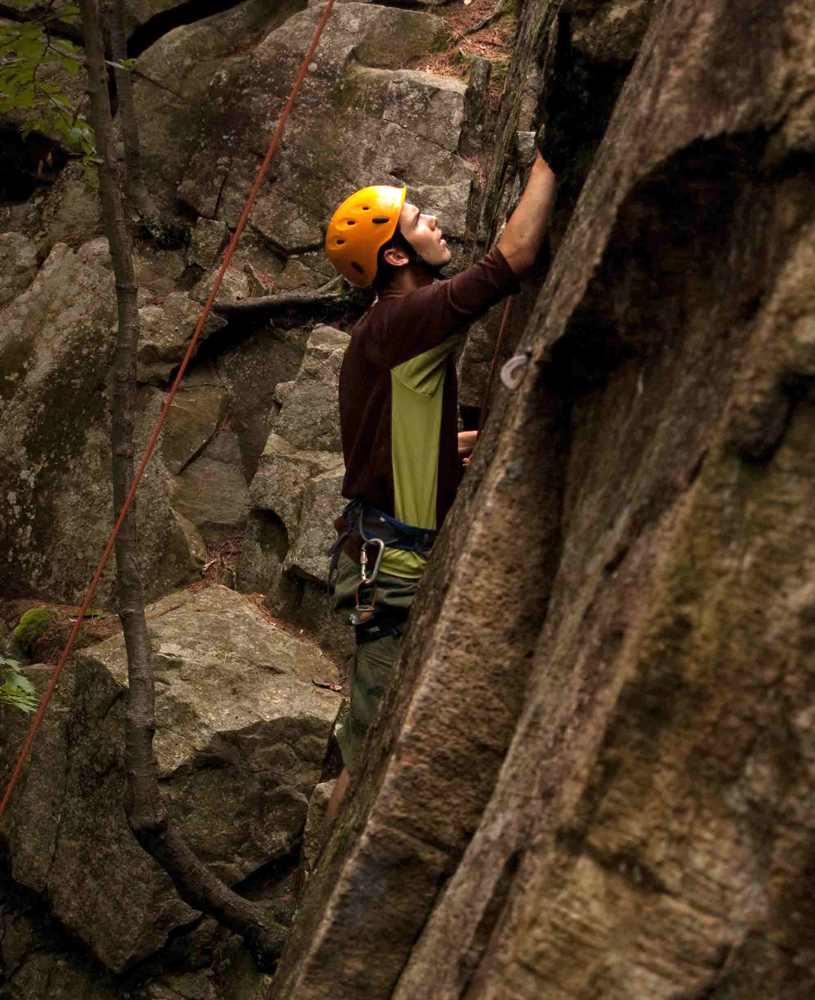 RockSport: $300 for all of it … shoe, harness and chalkbag rentals, two guides and a day of climbing instruction for five newbies. Not a bad deal.