Anticipation. It started late last spring, over Memorial Day weekend. It grew, on the summer solstice, as I bought new skis when most were considering summer beach plans. Almost before the season was over, I couldn't wait to slide on snow again.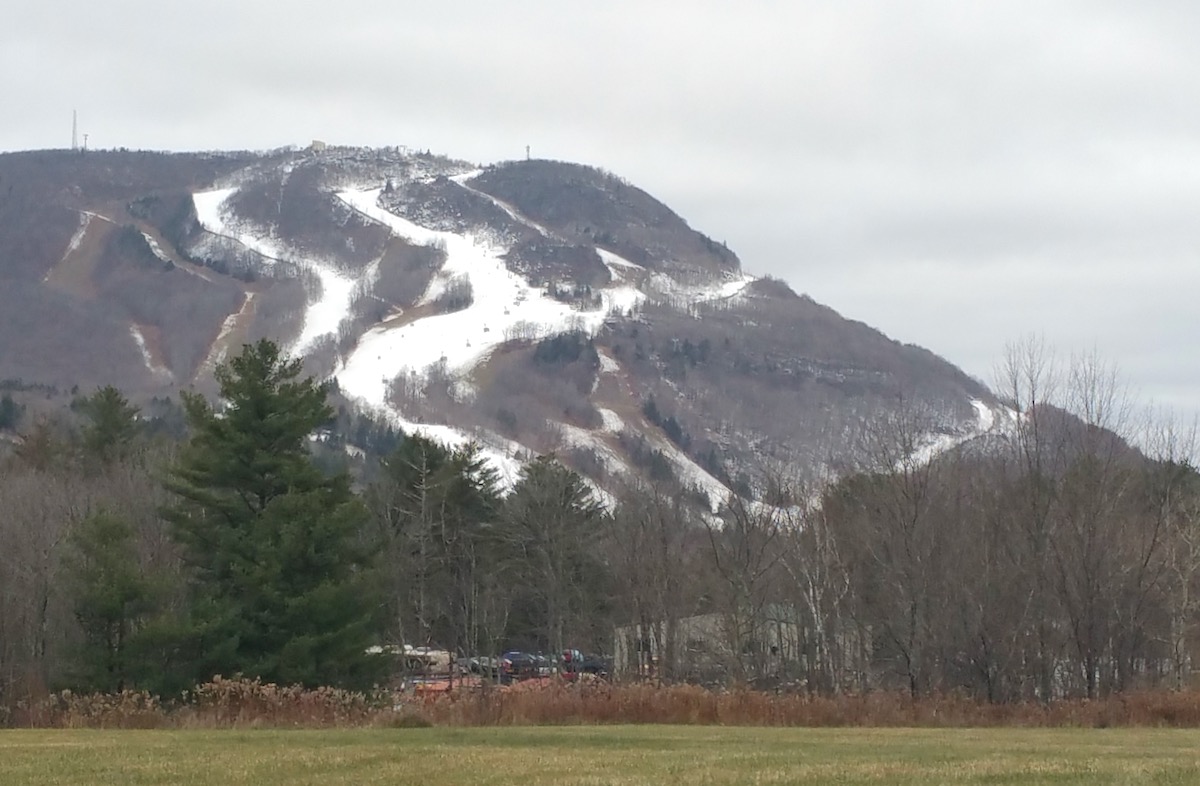 My plan, as always, was to start my ski season the day before Thanksgiving. But this year, the recent cold snap encouraged the big hills in the east to blow snow, I couldn't resist the urge to get out earlier.
With only a day to ski, I wanted to stay close to home, downstate. With no natural snow in the Catskills, I turned to the "Snowmaking Capital of the World" — Hunter Mountain — which opened for the season on Friday.