Anticipation. It started late last spring, over Memorial Day weekend. It grew, on the summer solstice, as I bought new skis when most were considering summer beach plans. Almost before the season was over, I couldn't wait to slide on snow again.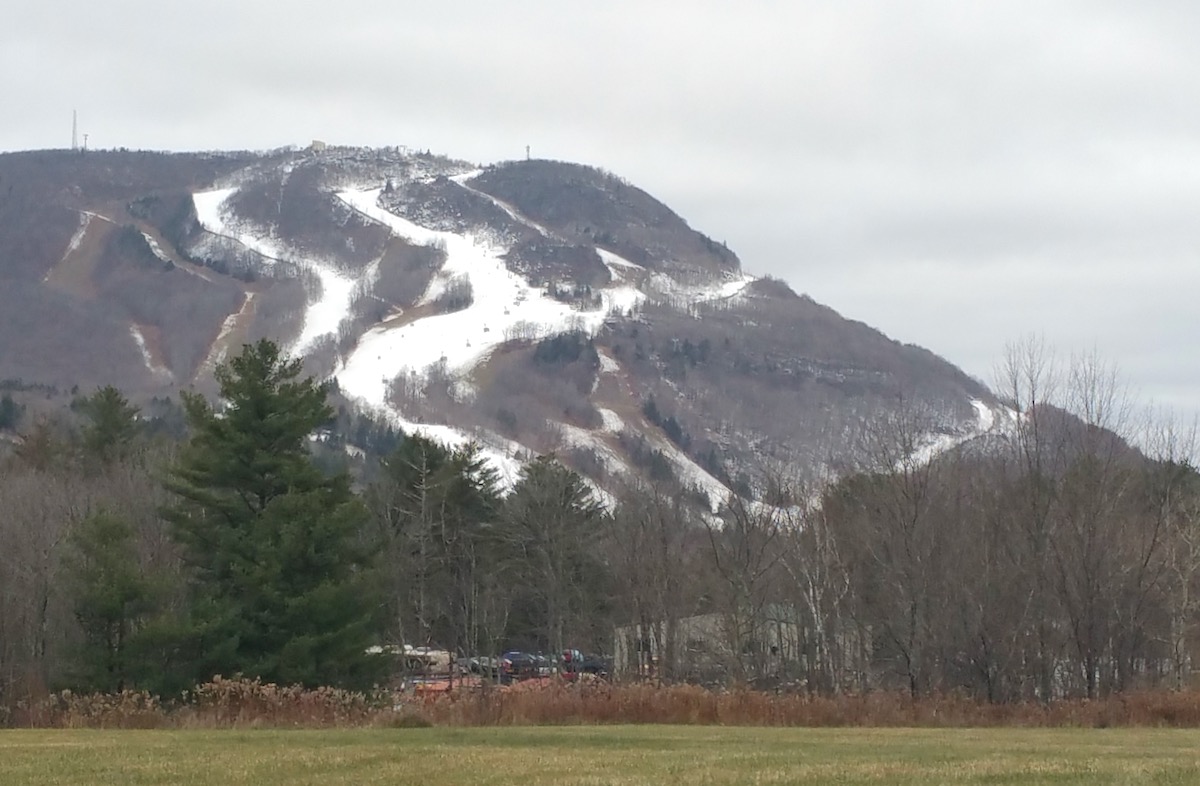 My plan, as always, was to start my ski season the day before Thanksgiving. But this year, the recent cold snap encouraged the big hills in the east to blow snow, I couldn't resist the urge to get out earlier.
With only a day to ski, I wanted to stay close to home, downstate. With no natural snow in the Catskills, I turned to the "Snowmaking Capital of the World" — Hunter Mountain — which opened for the season on Friday.
I've been the skiing the Cats for a long time. I'm a Plattekill passholder who looks to Hunter in the early season, when their snowmaking makes a big difference.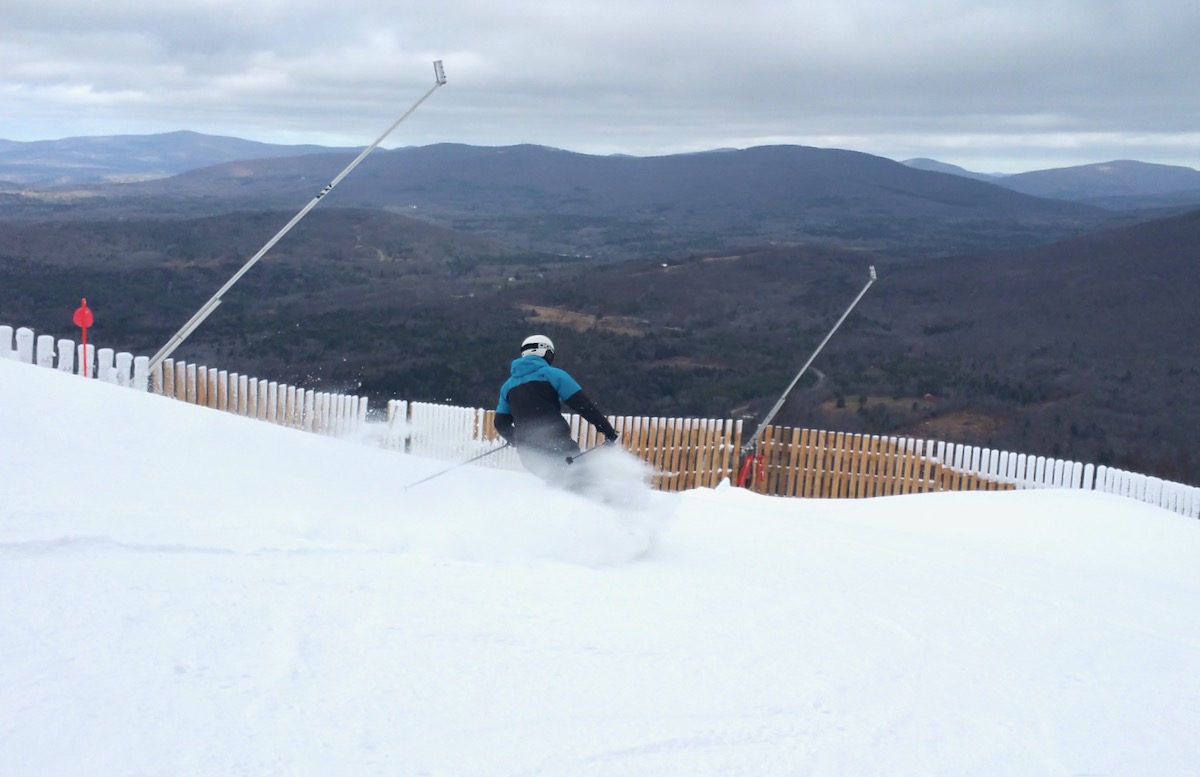 There were two top-to-bottom runs open off the main mountain lift, the Kaatskill Flyer, one of two high speed 6-packs at Hunter. In addition a beginner run and a small park were accessed from their own fixed grip chair, the Broadway Express.
Hunter flexed their snowmaking muscle by opening up with the "mainline" — Hellgate, 7th Avenue, Kennedy Drive and Fifth Avenue — plus the Belt Parkway and Battery trails. The Belt Parkway/Battery combination gives Hunter an intermediate trail that uses the full 1600′ vertical. That's a lot to cover and they buried it.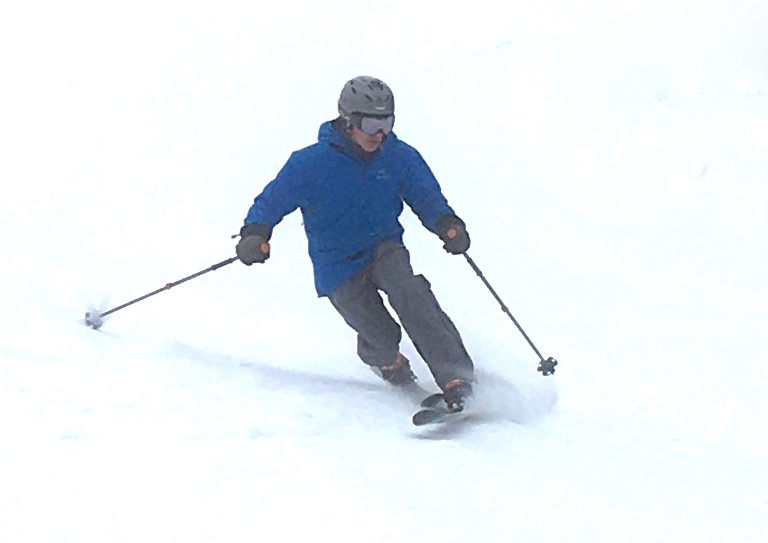 For most of the day I skied the mainline. The single route offers twists, turns and terrain changes that kept me entertained on the first day of my season. I did take a couple of runs down the Belt/Battery, which was buried deep. Off Broadway and Mossy Brook combined for a dedicated beginner trail. With this much terrain and a relatively light early season crowd there was plenty of room to maneuver.
The weather has been cold and dry over the last 10 days so the manmade, groomed snow was firm, soft and edgeable until I left around 2 pm.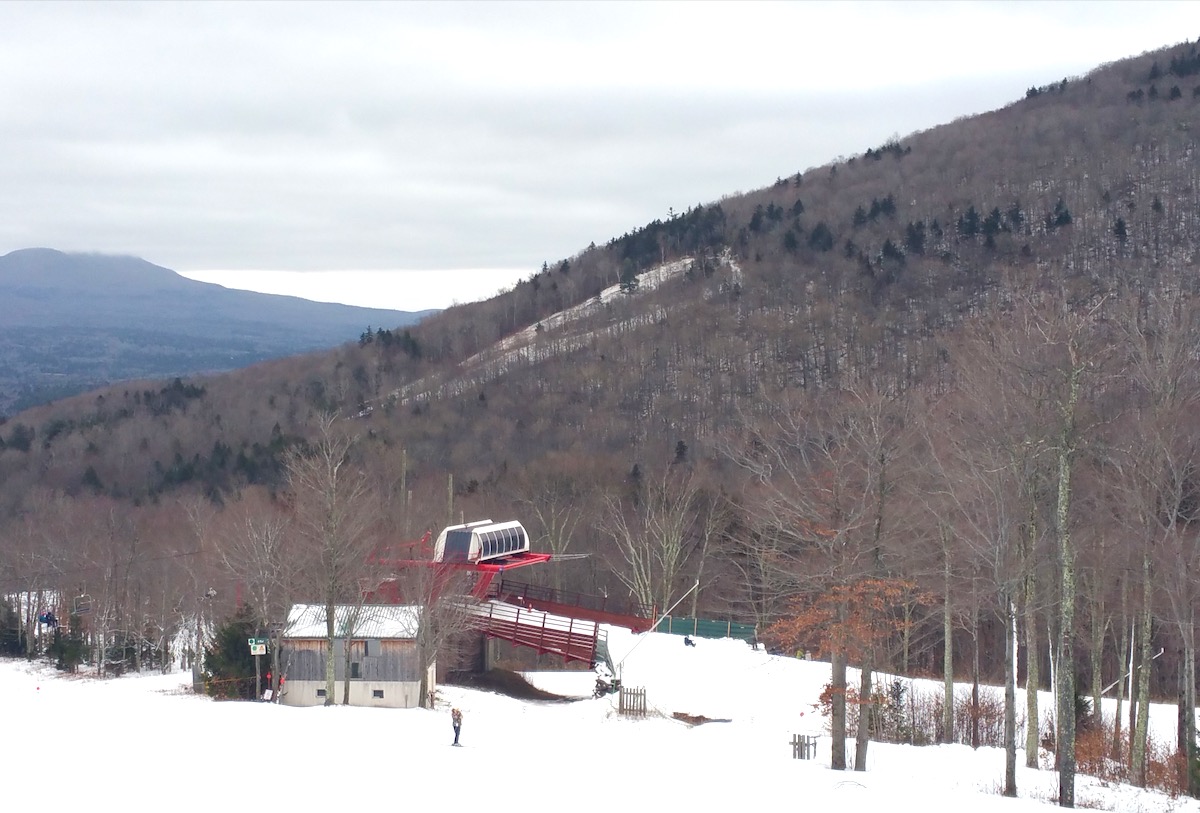 After last year's expansion, Hunter now has 4 mountain areas, The Main Mountain, Hunter West, Hunter North and Hunter East, formerly Hunter One. This early in the season, only the Main Mountain area is open. If the early season cold snap continues the trail count will increase quickly.
I didn't really see much change that I'd attribute to Vail Resort's recent acquisition of Peak Resorts and Hunter. I heard some chatter about Peak Passholders having the opportunity to upgrade to the Epic pass for this season. Otherwise, I didn't see or sense any other changes to Hunter or its' vibe.
Hunter delivered on everything I could have asked for in a ski day in mid-November. And looking at the Flyer cam this morning has only increased my anticipation of the season ahead.