My wife, our pooch Crosby and I were in the great Adirondack North Country for a weekend. With lakes surrounded by mountains practically wherever you look, it was the perfect venue for a nice, relaxing weekend filled with some great hiking.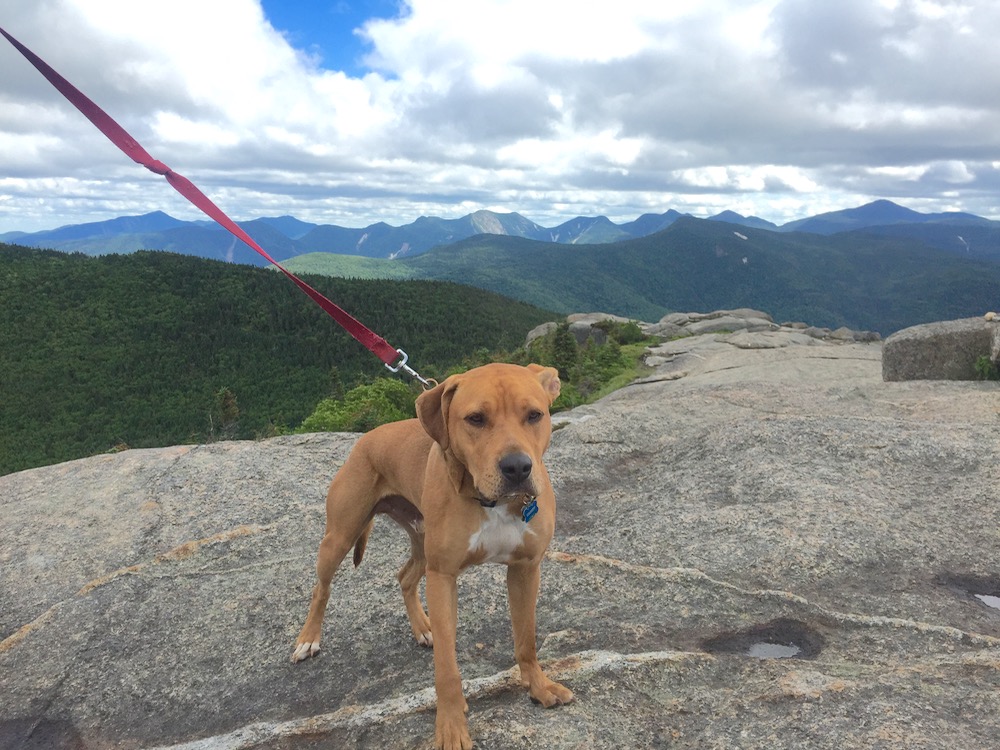 We bagged Cascade and Porter on Saturday afternoon once the light mist subsided. The day turned out quite nice. The weather improved dramatically from the morning and while it stayed cool, the clouds broke and the views from the top were outstanding.
They say Cascade is the easiest of the 46ers. But it's not an easy hike compared to most mountains I have hiked in the Catskills or the Greens. The terrain is more rugged, and at times, the trail is little more than a path of boulders through the forest.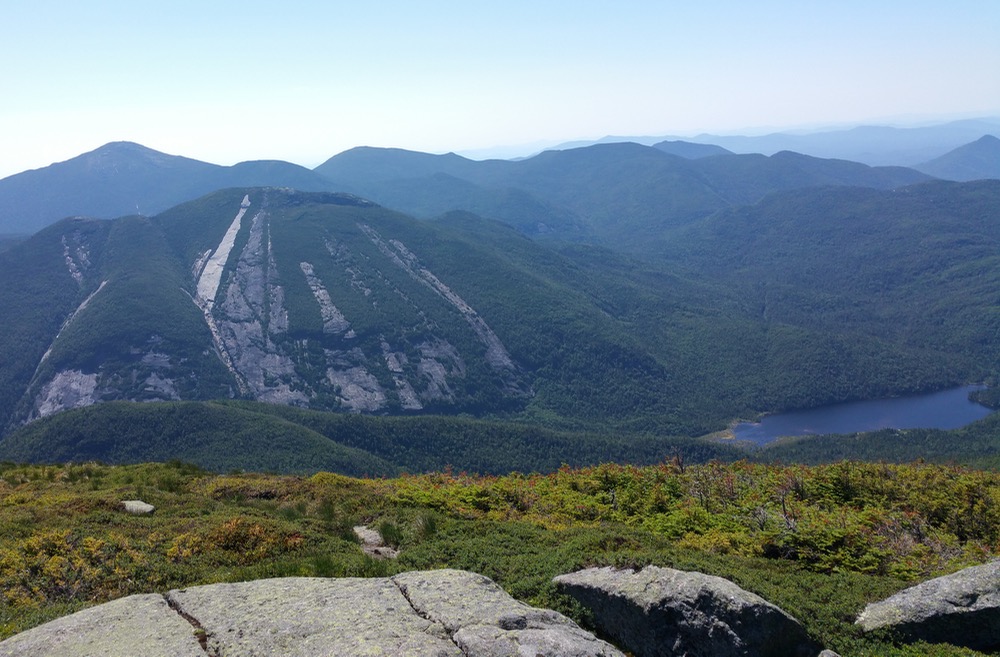 Apparently, this is due to the geology of the Adirondacks. They are actually an extension of the Canadian Shield and not part of the Appalacian Mountains. The bedrock is just below the surface, which is the reason there are so many slides in the region compared to other areas of the Northeast.
We were staying in Saranac Lake and were able to walk from the house directly to Baker Mountain, one of the Saranac 6's. While relatively short, it's only 900 feet of vertical, it does have a nice steady pitch of 20% to the top.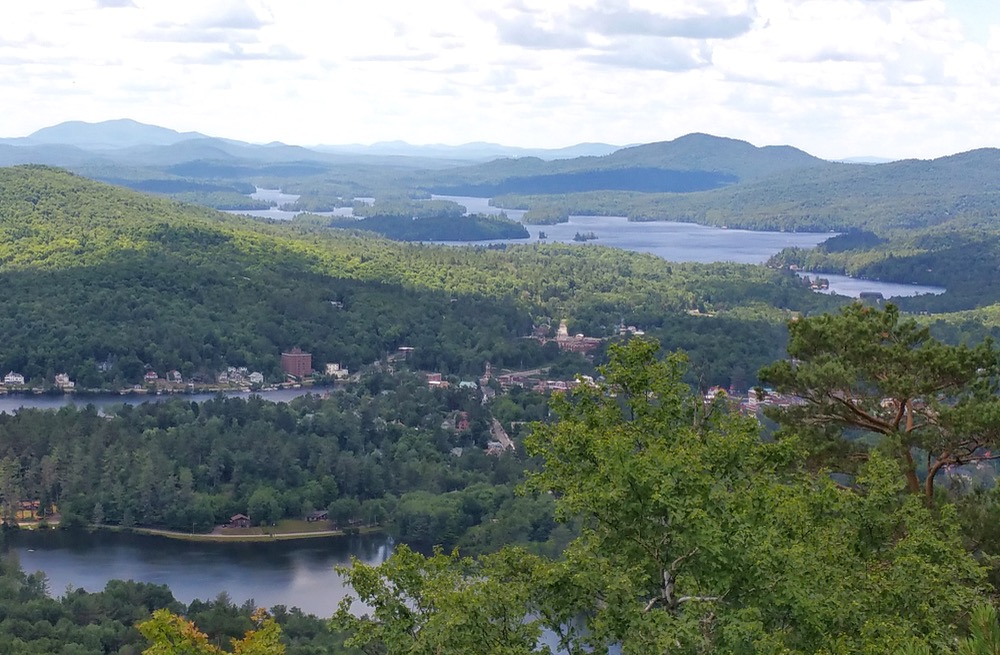 Despite it's low summit of 2452 feet, it rewards the hiker with beautiful views of the Town of Saranac Lake, Lake Flower, Lower Saranac Lake and some of the High Peaks in the distance.
The next day we hiked up Algonquin Mountain, New York State's second highest peak at 5115′. As we started, the lower section of the trail is pretty flat and tame. We really enjoyed the early morning light. However, shortly thereafter the grade steepens and the boulders appear.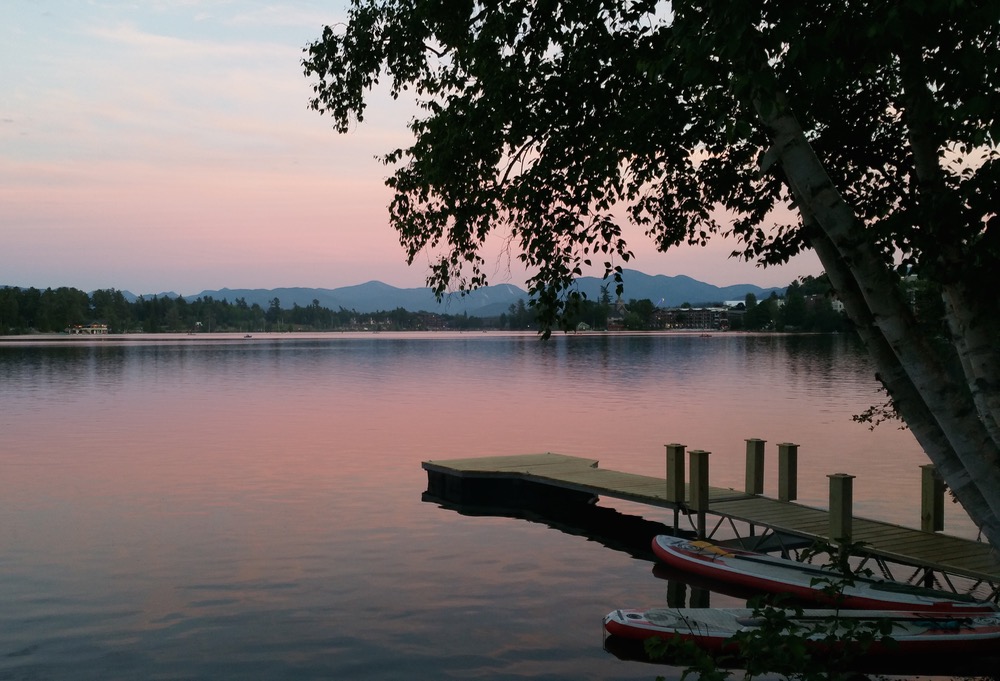 There is a good 1.5 miles or so of steep climbing until you reach the intersection for Wright Peak, another 46er, at 3.4 miles. From there, the summit of Algonquin is just under another mile with the last portion above treeline. The views from the top were truly awe inspiring.
It was a beautiful weekend for hiking. We finished the day watching fireworks from our vantage point on Mirror Lake, about 40 minutes after sunset.