It's easier for me to get away to ski on Sundays. Saturday I get things done and on Sunday I ski. I'd rather ski all weekend, but when I can't, getting in that one day, helps me move toward my goal of 35 days on snow.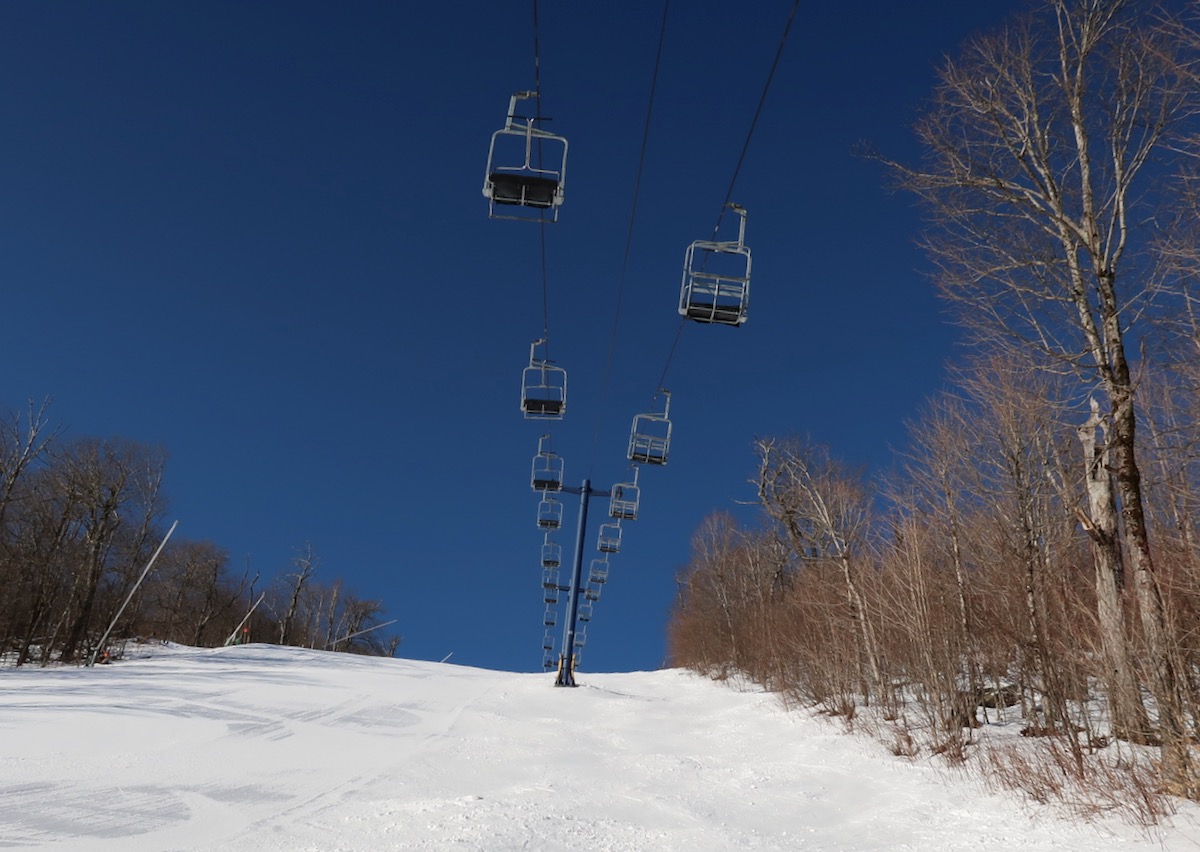 We're into the part of the season where the skiing is better if it's warm. The forecast for Plattekill for Sunday was sunny and in the mid 40s. I assembled furniture and ran my errands on Saturday. After dinner, I watched a video with my girls, packed up my ski gear and crashed.
Even on spring days, when it really makes no sense, I arrive early. I set my alarm to allow me time to rise, get dressed and make coffee, before heading north. If I average the speed limit, I'll arrive before opening with a comfortable buffer.