Years ago I picked up a used Coleman pop-up camper. I can say that it was without a doubt, the second or third smartest decision I have made in my entire life. My family has had a lot of fun in that thing.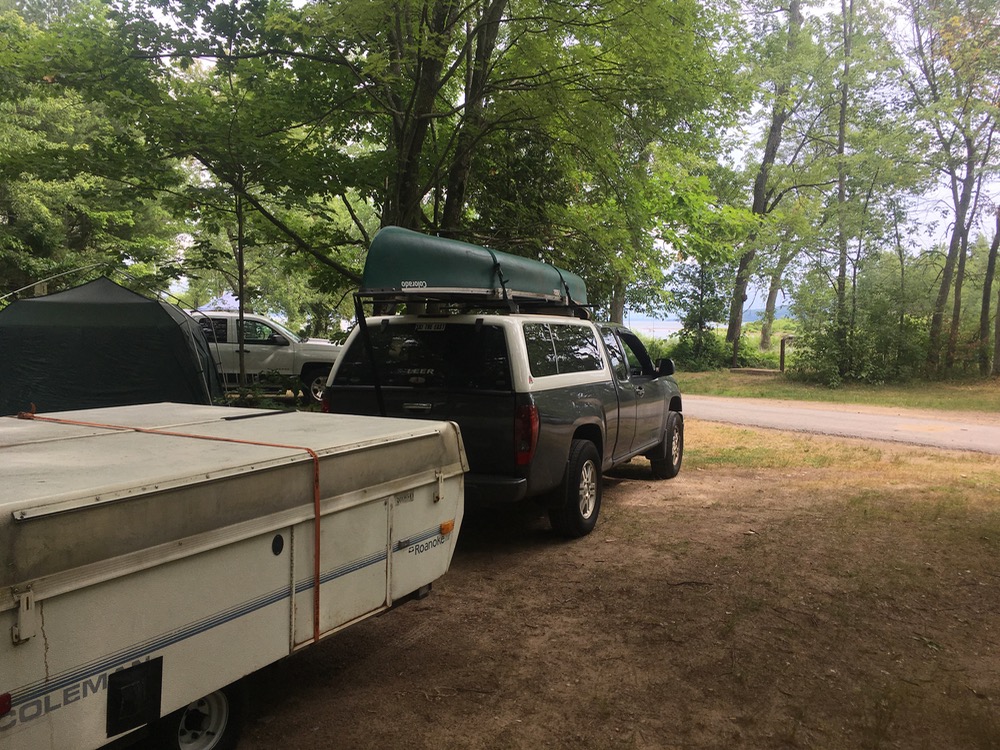 The DEC Ausable Point campground, just south of Plattsburgh on the shore of Lake Champlain, is one of our favorite spots. In spite of our busy schedule I was able to block out three days so I could get back to Ausable Point with my boys.
Schedule uncertainty prevented me from reserving a choice beach or river site, but we were happy to set up across from the small boat launch that would let us put our canoe right into the lower Ausable.