Author Archives: ml242
January 26, 2015
Every new snowstorm fires the imagination. Even though you can't hit a new place each time, there's the promise of redrawing a favorite canvas.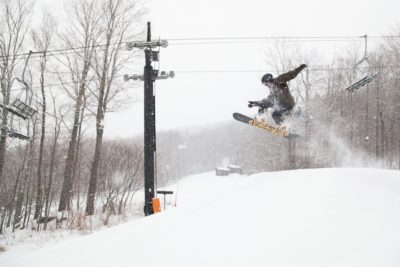 East Coast skiers have an appreciation for new snow unmatched in other parts of the nation where altitude ensures precipitation-type if nothing else.
I've also been fortunate to take my wandering to a semi-professional level the past few years. Experiencing the new can give you an appreciation for what you've already enjoyed, and one place that's always intrigued me is Berkshire East, The Beast.
January 13, 2015
It was late in the evening, and Snow Ridge NY was touting a storm capable of producing five feet of snow. I convinced my girlfriend to take Saturday off and come with me to Tug Hill.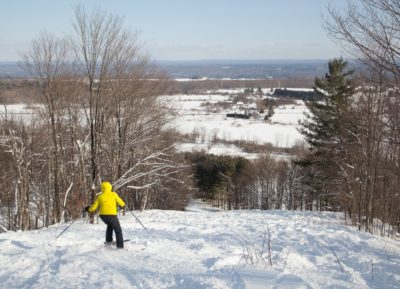 The stoke was high, for skiing and adventure in general. I am filled with a profound gratitude to have found a partner so ready to abscond on long and snowy journeys at every hour. A few podcasts and some Paul Simon helped to keep me awake.
The ride went pretty quickly even as Amy slept. At 7:30 am, Siri was able to bring up the snow report. A foot had fallen and maybe more was on the way. We decided to bypass the Adirondacks and head West.
December 29, 2014
In some ways, Hunter is the victim of its own success. On yet another drive up 87 with a recent transplant, I was asked to describe the hill. Being articulate or coherent at a quarter-of-six is hard work, so I settled on my gold standard of sports analogies.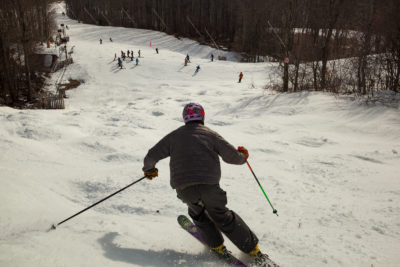 Hunter Mountain is kind of like the Yankees. Even if they win 100 games, the season is a failure if they don't win the World Series.
Since not everyone knows about Baseball, The Yankees are not only my favorite team but they are historically, the most successful. And in other news, precisely because of this, they have as many passionate detractors as they have casual fans.