Author Archives: ml242
March 24, 2014
Change is a constant in New York and exceptions will only prove that rule. Through the foggy goggles of memory, we skiers like to reminisce about the past, but someone else will always remember the story differently from a time before we lived it.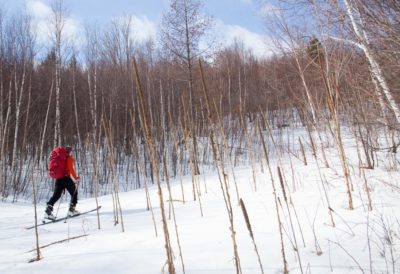 Bearpen is like that for me, as I can play "remember when."  Still, I learned about the mountain from NELSAP, but that was well after the halcyon era for the bygone resort.
I suppose my own glory days at Bearpen were spent assisting the owners and the caretaker, Russ LaChapelle in maintaining the property and learning of its storied past.
March 10, 2014
Skiing out west is awesome. Open glades, local wine, hot springs, no lines. Really good snow. It's tough not to brag to your friends when you have a day like that, racking up vertical all day and night. And I didn't even have to fly there.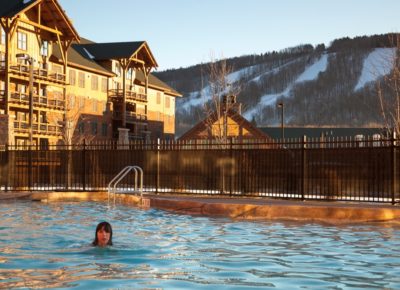 With the buzz building since last summer about the progress at Greek Peak, I knew that this was the season I was finally going to check out the Central New York icon.
Greek Peak has always had a mythic status when it came to ski racing, playing host to Cornell and many other New York university ski teams, but I didn't know too much about the rest of the scene before I began to research the area.
February 24, 2014
I packed my car in the rain and weighed my options. I was getting a late start, but with February comes a later setting sun and options, especially this year with everybody pushing 100% coverage.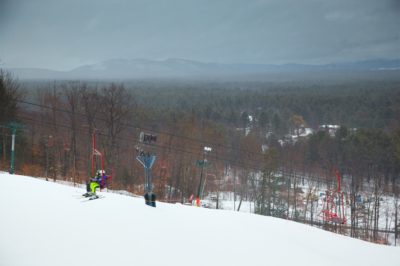 I recently saw a weather guy call this week the seventh inning of the season. I guess that makes sense, because if you're a serious skier you know that we're deep into the game, even as we hope for solid March and extra frames.
With everything on the table, I drove to West Mountain for the first time since 2012. I'd have a night skiing option if I arrived late or wanted to grab more vertical. West is located so close to I87 that even with the weather, I didn't think the drive would be tough.