Author Archives: ml242
March 18, 2015
The Adirondack High Peaks are a mystery to me. Seen from afar, they are both vast and tiny, occupying a fraction of the otherwise enormous park. Even with the stunning density of 4000 footers accessible from the Adirondack Loj, they're both in your face and utterly inaccessible.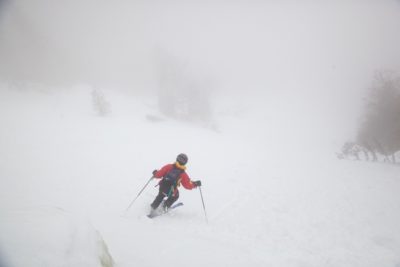 I know this well as many of my backcountry trips to the park end with epic workouts and fantastic stories, but often don't have much to do with the skiing.
Last Sunday I had a bag packed with technical gear for my first ski descent down the Trap Dyke, but my body hardly felt up for the task and a familiar sense of a mission unaccomplished set in its place. Rather than continuing up from the Marcy Dam to pursue Colden, our group allowed me to present a case to try the Angel Slides on Wright Peak instead.
March 12, 2015
Time spent guiding brought me a deep appreciation of the Catskills. I crossed many peaks and crannies, stashing secret spots away for personal endeavors that I couldn't take with guided groups.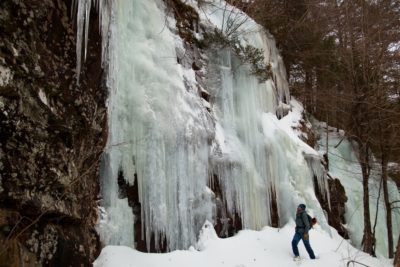 I loved the area near Kaaterskill High Peak, perhaps because of the many days I spent looking at it from across the river when I lived in Dutchess County.
Fast forward a few years, as Director of Operations it was my job to find new hikes. I would also strive to find swimming holes as a side project, and I often ended up back in the area.
February 23, 2015
When Belleayre announced the opening of their new glade "Dreamcatcher" this week, I knew that I had to get back up there to check it out.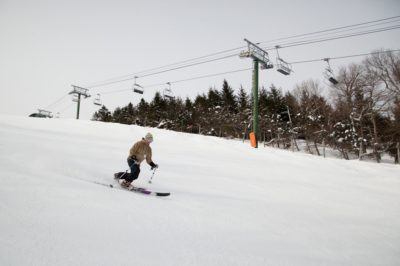 Despite Belle's reputation as a more family oriented mountain, they've added quite a few expert glades in recently and with the deepest February base in memory, I was very curious to see how the mountain was skiing.
The marketing had been a siren call to more people than just myself; I had never seen the lot so full, even with an early arrival. But access was actually pretty easy, and I soon realized that a majority of the skiers must have been in the lodge booting up, as empty chairs were still heading skyward on the 'Ol Reliable, #7.