Author Archives: ml242
April 14, 2015
Last summer in the gym, I met a professional climber from Colorado who had relocated to NYC for a girl. When I asked if he skied, he recounted his glory days of competing in bumps and gates at Vail.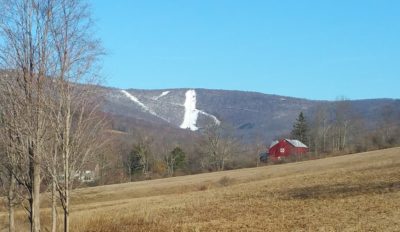 "Sweet!" I replied, following with an offer to show him the East.  His reply was anything but sweet. "Why would I want to do that? I know all about East Coast skiing by reputation already."
The conversation went downhill. I took some ill-advised shots at Colorado and it was uncomfortable running into him at the gym. Eventually we exchanged apologies, and I made my offer again.
April 7, 2015
It's been a great season for East Coast skiers, but if there was one thing we lacked so far it's been a real spring.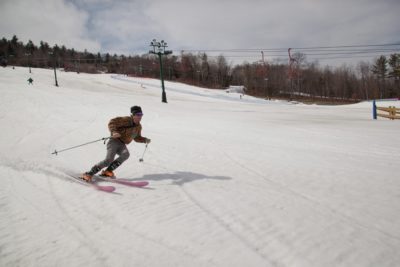 Pre-appointed closing days have been shutting the doors and turning off the lifts at some areas without the opportunity for even one good beach session, cruising groomers and hitting bumps all in the name of getting a good tan and saying goodbye to winter the right way.
With this in mind, I pointed my gear to West Mountain on the mandatory work holiday for Good Friday. West's location is an advertisement in itself, easily displaying its fully loaded slopes overlooking the Northway, and it seemed like a few other skiers had the same idea.
March 18, 2015
The Adirondack High Peaks are a mystery to me. Seen from afar, they are both vast and tiny, occupying a fraction of the otherwise enormous park. Even with the stunning density of 4000 footers accessible from the Adirondack Loj, they're both in your face and utterly inaccessible.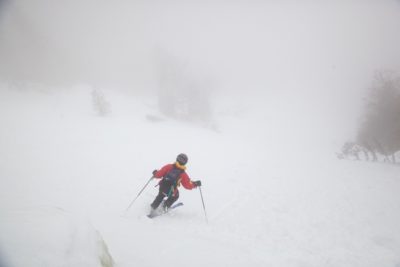 I know this well as many of my backcountry trips to the park end with epic workouts and fantastic stories, but often don't have much to do with the skiing.
Last Sunday I had a bag packed with technical gear for my first ski descent down the Trap Dyke, but my body hardly felt up for the task and a familiar sense of a mission unaccomplished set in its place. Rather than continuing up from the Marcy Dam to pursue Colden, our group allowed me to present a case to try the Angel Slides on Wright Peak instead.