Author Archives: ml242
July 14, 2015
Not everyone wants to rule the world, but people sure do like to travel. I've often lamented the lack of places I've seen, but perhaps more important to me now is the way I experience them.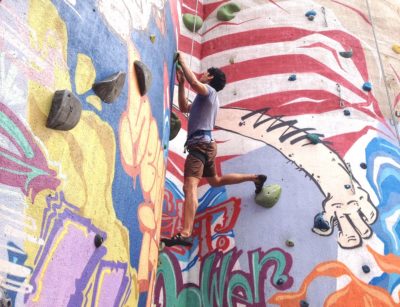 To really understand a place, you probably have to live there. A walking tour with celebratory beers after is fine, but I want more.
One way I've found to gain a deeper understanding of new places is to bring my climbing shoes. Even if time won't allow a visit to the local crag, rolling solo into the gym can illuminate the culture. With this is mind, I knew that on my recent visit to Montreal, that I'd end up in their premiere gym, Allez Up, at least once.
June 15, 2015
John Muir wrote elegantly about the power of nature to heal, but nothing helps more than good advice from a friend. I had just been advised to "put some dirt under my feet."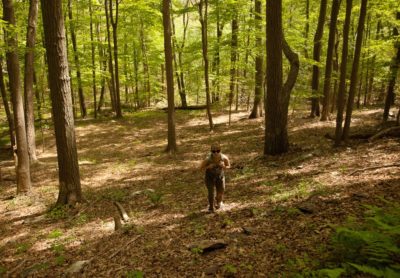 Rough patches come and go, that's life. More importantly, my friend Jules had yet to be out on a hike since giving birth, and the new mom was dying to take advantage of offers to watch her child and get out outside.
Picking a destination wasn't easy because I've managed to check off many of the good spots near the city already. One clear void in my day-hiking resume has been this blurry mass south of Rockland County near Wawayanda State Park. Looking at the map, I saw the opportunity for a nice lollipop; 5-7 miles of lakes and a fire-tower.
May 20, 2015
There's been a lot of talk about local adventuring in the news lately, and it makes a lot of sense. There's even a new buzzword — "the 5-9er" — to describe people who do something adventurous between work hours and then show up at their desk like it's #nbd.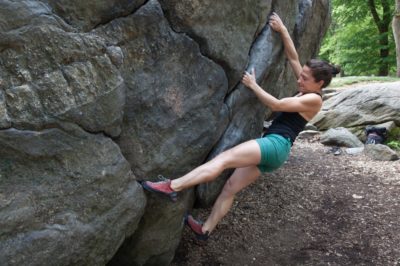 But even if each of us had the money to blow off steam each year in Nepal, the world doesn't need another conquest of Everest; it doesn't prove anything. That's why I like the 5-9, and why I like writing for the blog. It helps me redefine what it means to be both a weekend warrior, and even more so the idea of "adventure."
New York City isn't an easy place to find what I'd call traditional adventure. It probably has something to do with the 500 square miles of concentrated development that surround us.