Author Archives: ml242
March 27, 2017
For some of us the relationship between real life and skiing is dynamic, and at times can seem adversarial. Even with a green light from responsibility, once-a-season storms, plowed roads and solid gear, you still need some luck to have a legendary weekend.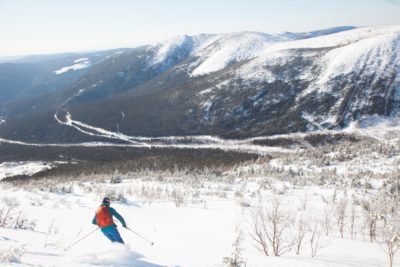 Even if everything goes sideways you can still have tons of fun, it's just a bit harder to pretend that you're living Warren Miller's sickest dream. Many of us won't ever be called to "get in da chopper" and rip two-thousand vertical feet in thirty seconds.
Perhaps this is why the Chic Choc mountains are a sweet spot for me. Going there is a kind of lucid dreaming. The mountains are stunning, yet also reasonable to get up, and down for almost any fit, motivated skier. And while there are now helicopters and sleds to help you with the hard part, I like doing it on my own.
March 13, 2017
In an age of international consolidation, mega-resorts, paid parking, expensive burgers, and an arms race for snow guns and fast lifts, Mont Alta stands apart.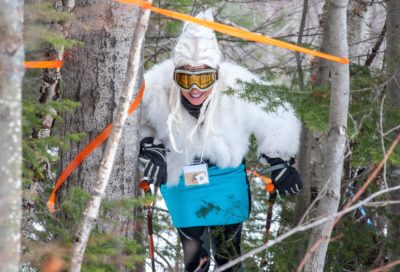 Years ago the lifts were plucked from its slopes. Now, what remains is a reborn ski area dedicated to uphill skiing and natural snow conditions.
Vail probably isn't shaking in their Bogner's yet. Mont Alta caps its season pass sales at 300, each priced at about $50, and you can't buy a burger anywhere on premises. Not to mention that calling it 600 feet of vertical could be a bit generous.
February 27, 2017
New York's Central Park is a quintessential city experience, delighting tourists and locals alike. I'll never forget my forays with friends; playing pickup soccer on the great lawn, my near misses on the bike path, and most recently bouldering all within sight of the gleaming rooftops, and ancient obelisks.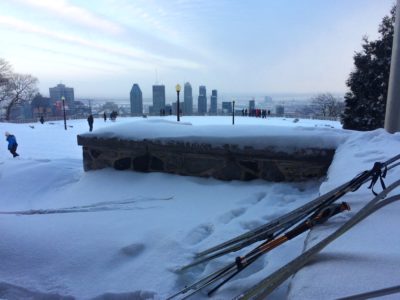 Much like the vaunted reservoir system, the foresight of city planners setting aside resources for future generations and developing them properly had unimaginable value.
While I still consider the crown jewel of New York's park system to be without peer, Frederick Olmstead, co-architect with Calvert Vaux, also made his mark planning Montreal's eponymous parc. At nearly the same size and about 20 years younger, Mont Royal presents year round activities and views, some of which exceed the possibilities in Manhattan. Fortunately, one thing I can say about both, is that neither is taken for granted.