Author Archives: ml242
May 20, 2015
There's been a lot of talk about local adventuring in the news lately, and it makes a lot of sense. There's even a new buzzword — "the 5-9er" — to describe people who do something adventurous between work hours and then show up at their desk like it's #nbd.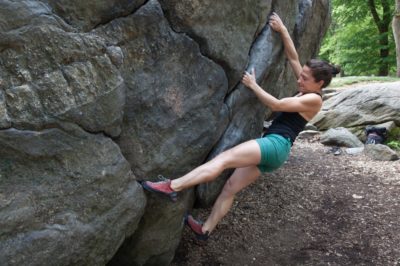 But even if each of us had the money to blow off steam each year in Nepal, the world doesn't need another conquest of Everest; it doesn't prove anything. That's why I like the 5-9, and why I like writing for the blog. It helps me redefine what it means to be both a weekend warrior, and even more so the idea of "adventure."
New York City isn't an easy place to find what I'd call traditional adventure. It probably has something to do with the 500 square miles of concentrated development that surround us.
May 11, 2015
As popular as the Shawangunk Mountains are, they could be in the most underrated park in New York State. The case is strong; stellar hiking, bike trails, swimming holes, foraging, nordic skiing, and rock and ice climbing all find homes here. Even the wine is good.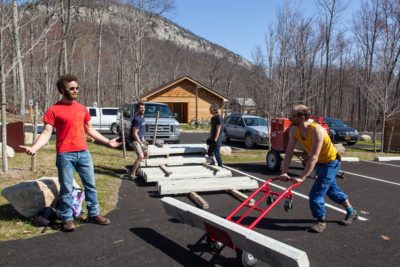 On one hand, it's hard for me to share beta. On the other, is my constant 'pro' argument: by sharing "the goods" perhaps more people will invest themselves in being good stewards of the land, or try to stay fit enough to enjoy it.
My quasi-populist desire to share hides my contradictory secret belief that the garbage-free, uncrowded shady paths are a direct result of the lack of camping options. I suppose I'm a hypocrite. The parks are perfect for me, and I sing their praises. Everyone should be able to see how amazing New York is, but like a picky Air-bnb host I can't trust just anyone as a guest.
May 5, 2015
I hear a lot of complaining about the cold temperatures in winter, but then find slopes nearly deserted when spring arrives. That wasn't the case at Sugarbush on Saturday, lots were full and not a complaint in sight. Assuming you like moguls, then there was something for everyone.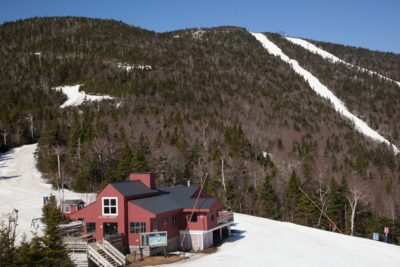 Like any good closing weekend, moguls seemed to take center stage, And they're usually not just any old moguls. When the mercury rises to 70 degrees and t-shirts start coming off, you're talking about the kind of moguls that explode on impact. The kind that make a skier want younger knees, or maybe an old pair of straight skis to really throw down a 80s-style Glen Plake zipper line.
The trails were actually fairly flat in the morning, and I shuffled down Downspout for pole position on Ripcord, Organgrinder, and Jester. All three trails have quite a bit of character, but Jester was my favorite. Winding lazily through the spring air from the summit of Lincoln Peak seemed to be the best way to celebrate spring.