Author Archives: ml242
September 8, 2014
Over the past year, a schism has occurred among my friends. Some have decided to marry, settle down. Others decided to get serious about jobs, while a third group continues adventuring, guiding full-time or moving out west.
After taking quite a bit of grief about my last few climbing trips and biting off more than I can chew, I connected for an outing with my friend and former lead guide for Brooklyn Outfitters.
Stetson, like me, fits into the middle group that's getting "serious" about life, and jobs. Neither of us have the freedom to get out like we did when we were guiding every weekend and exploring during the week.
August 5, 2014
With my arm back in order, and a camping trip for my girlfriends birthday at Lewey Lake on tap, the stars seemed aligned to get my summer back on track.
Although Lewey is practically in Gore's backyard, I haven't spent much time in this part of the Adirondacks. The drive on endless two-lane blacktop serves to remind you that the park really is huge, despite the fact that we made good time getting there from NYC.
The campground was groomed to perfection, clearly a different summer meaning but I'll take it. With ample space between us and our neighbors and perfectly clean sites we felt pretty spoiled.
July 28, 2014
My climbing season came to an early and abrupt end in 2014, when my elbow began to hurt from repeatedly hitting the gym. Apparently, muscle strengthens far more quickly than tendons, which take can take years of training to get to rock star level.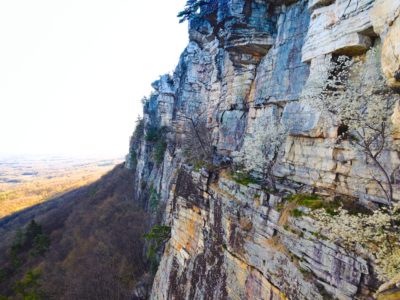 I'm not a star; but in my short time of pulling plastic holds indoors I felt like I was becoming competent, or at least adequate. My goal is to follow my accomplished friends on expeditions to remote cliffs and do more than pull my own weight. I want to contribute.
Although sports sometimes bring out my competitive nature, most of the time I'm competing against myself. It's not difficult for me to enjoy a day teaching on the slopes of Mount Peter or on the Bunny Hutch at Whiteface. I like to be outside.