There was no podium at Sommet Olympia, the crowds were light, and it seemed the only camera there to document a perfect day was mine. The mountain boasts an Olympic spirit in its name and on the trail map, but the only race was for fresh tracks and it was game on.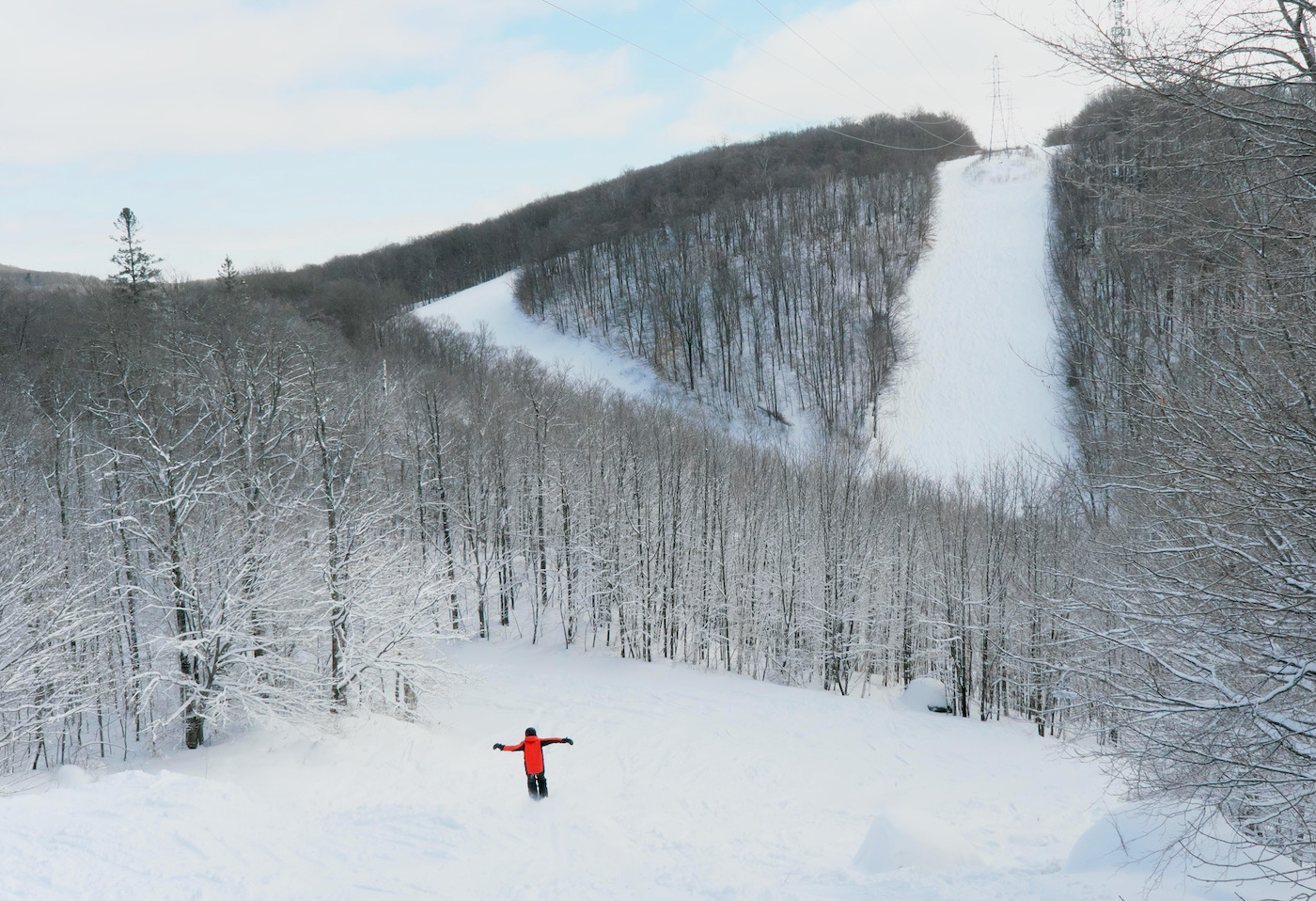 Like the recent olympics, this storm had simply appeared in the background of most people's minds. After a demoralizing rain and thaw, the temperature plummeted and we were left with a foot of right side up pow, a grippy wet base hugging the firm surface underneath and the light and dry where it's supposed to be, on top. If that didn't solidify a gold medal day, the sun started to come out at 9am.
I don't know the hill well, but I certainly know of Sommet Olympia. The mountain is perched on the highest summit of the Piedmont Valley in the Laurentians near the main highway, and it casts its shadow on your mind every time you drive by.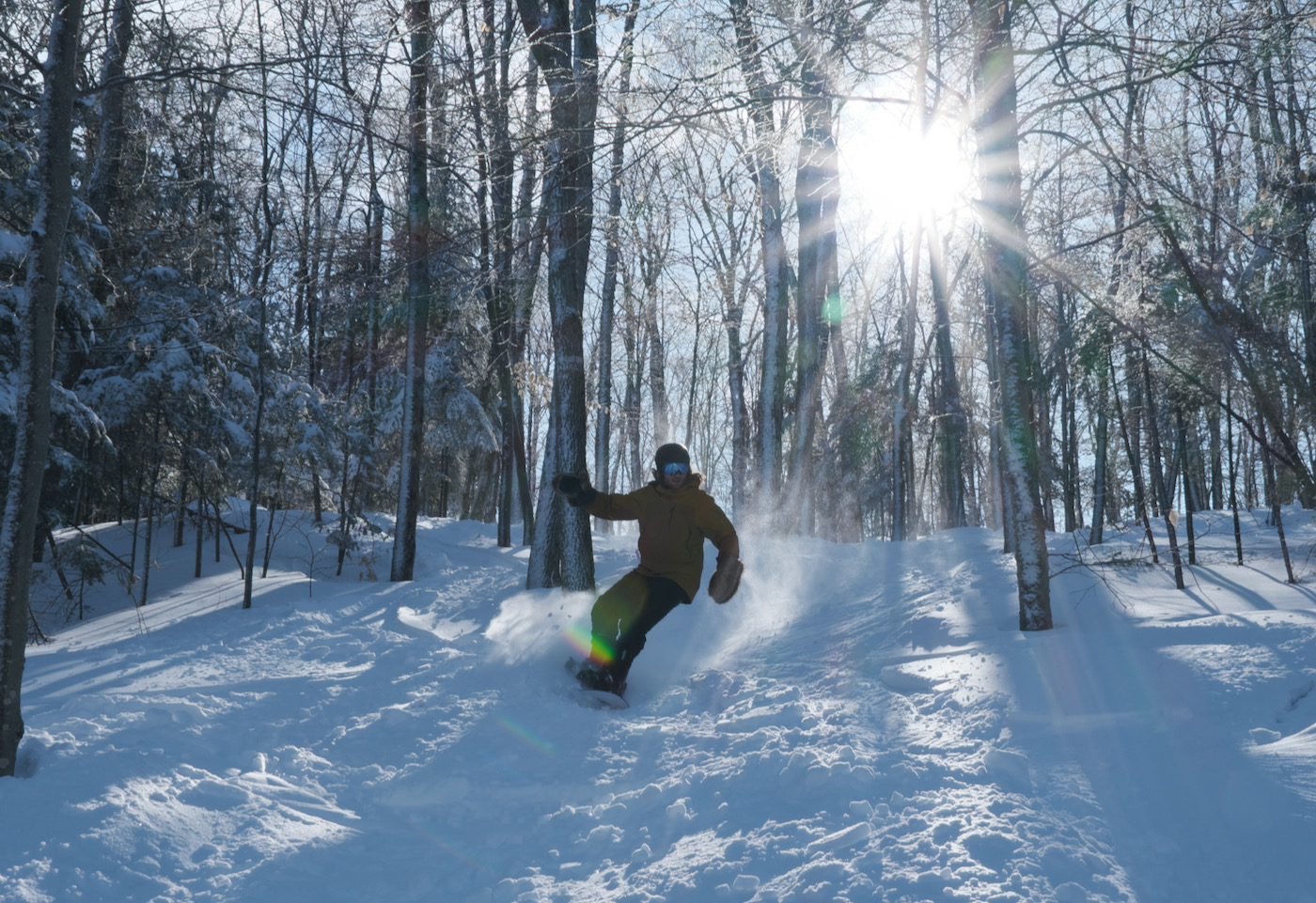 Piedmont is spoiled for scenery. While it will not be mistaken for its namesake in the alps, the hillsides are decorated with spectacular views of the many cliffs and ski areas.
Most of these are owned by The Sommet Group, including Gabriel, Saint Sauveur and Morin Heights. There's also the indie Mont Habitant nearby that I spotted, without trying too hard to see how many I could pick out. We're spoiled for options here.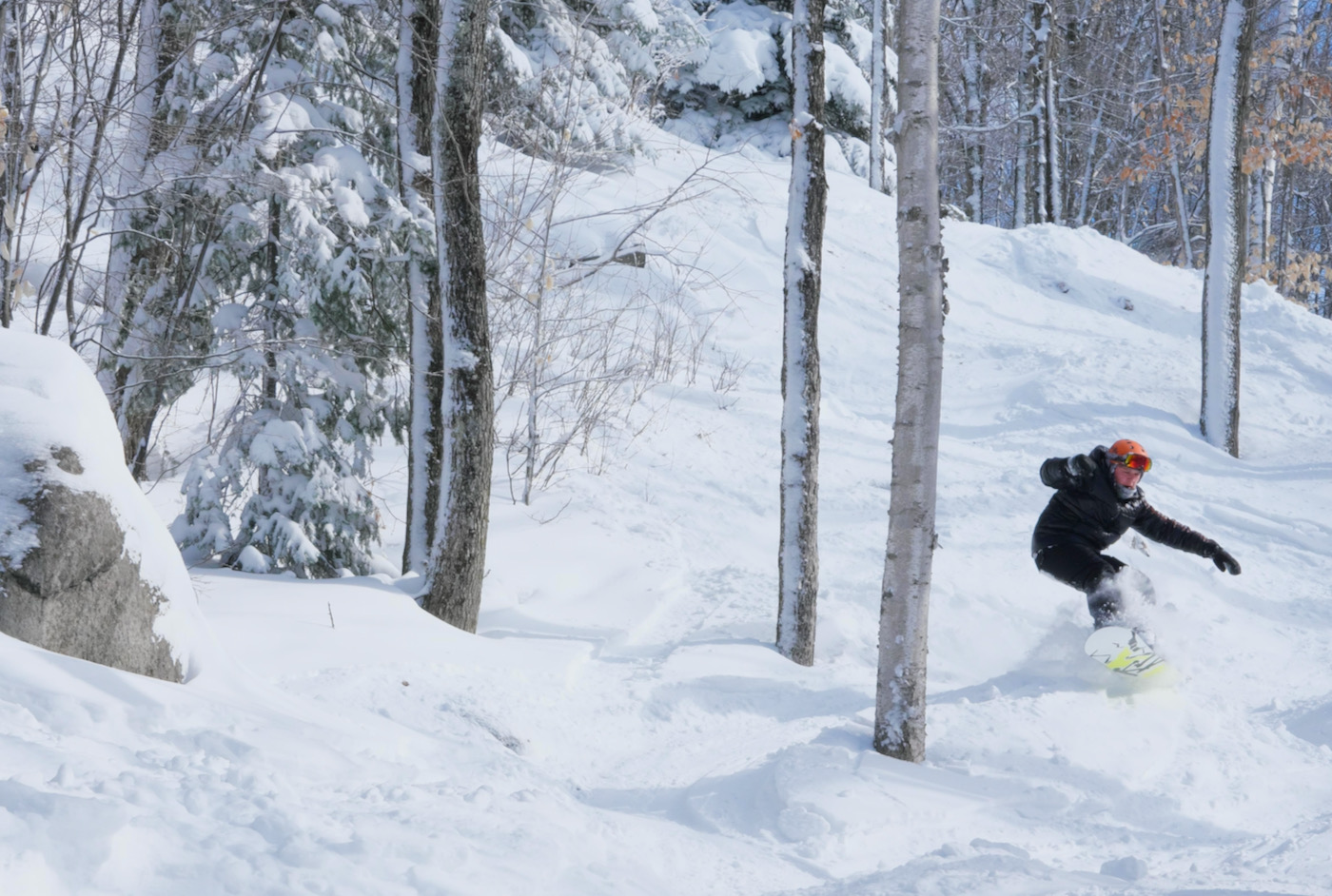 Unlike my last trip where I almost DNF'ed — I picked up my ticket easily this time. My vaccine passport was saved in the system and the ticket was prepaid. Customer service was super, recovering my details quickly and friendly as they sent me on my way. The question was only, where should I ski?
I had remembered the power lines on a previous trip and thought that could be a nice spot, but I got distracted by the soft bumps under the lift line of La Brassard. There weren't going to be any bad choices, but would I be able to ski right on all day long?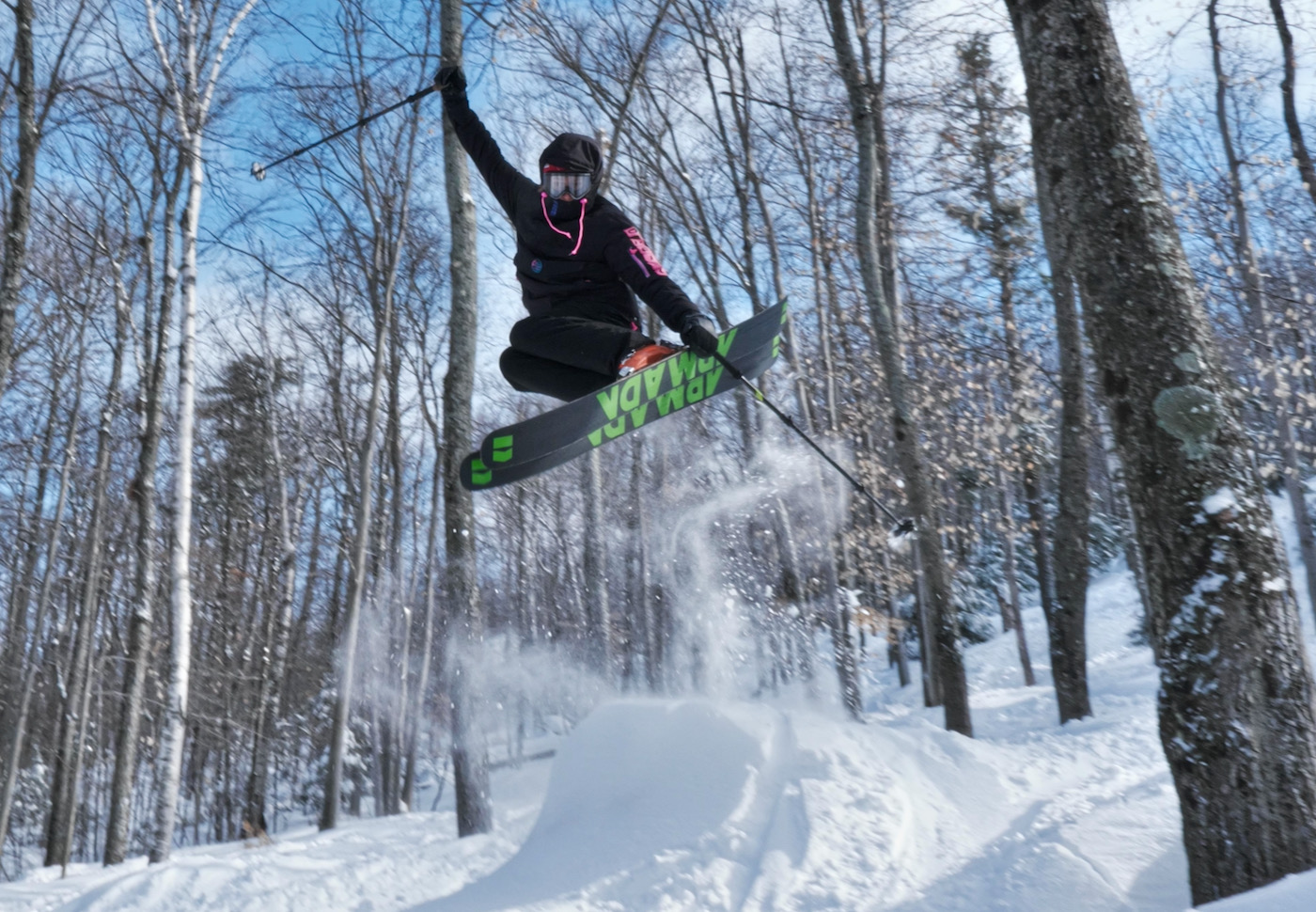 The mountain skis differently than most others, it has a couple of different small summits offering different exposures as you ski. It predominantly faces west with some north and south thrown in, so it's possible to follow the sun or escape the wind. The lift configuration isn't obvious — and it lends itself to little ways to avoid crowds and to find stashes.
I've never been a "no friends on a powder day" guy, opting instead for "happiness only real if shared." Fortunately I wasn't alone in spirit. The sounds of ecstatic skiers echoed across the hill, and if I waited with my camera for a few minutes I could usually catch someone doing something to prove what a great day it was.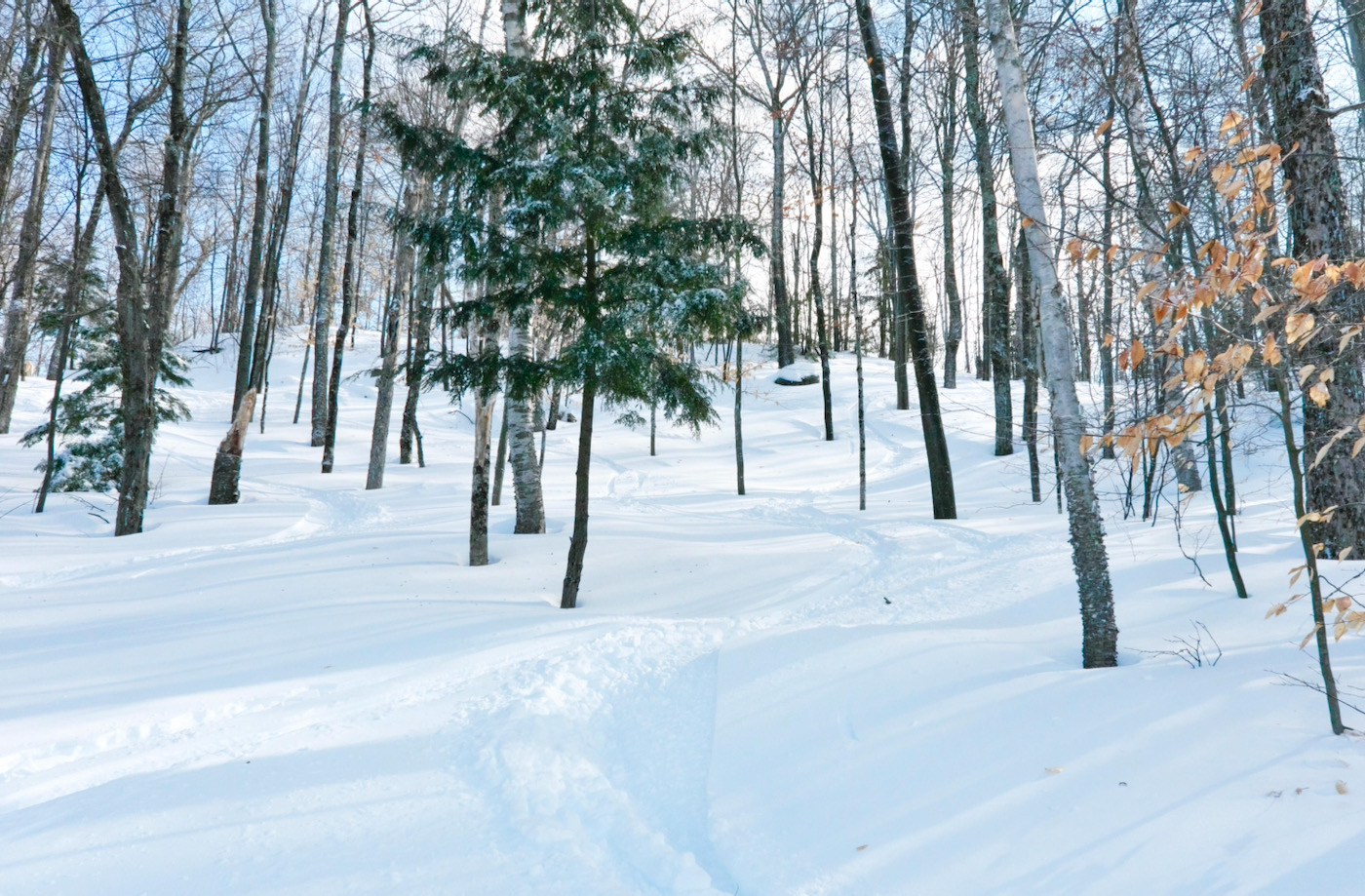 Still, waiting in the woods was hard when there was skiing to be done. Eventually I just started saying hi to random people and joining them for a run, everyone was super friendly. I skied with "no pole heroes" and snowboarders, a little different than the people I usually ride with, but I had a great time.
It proves again that people that snow shredding people are all one tribe, there aren't really any barriers, to interfere. Also, on a day like that where it's everything you could hope for, it's easy to say that we were all winners, even if the crowds failed to materialize.
Sommets is making a strong bid for my season-pass business next year. I had a great time riding at night at Saint Sauveur, and this Olympia pow day will not soon be forgotten.