Author Archives: CoachZ
February 13, 2017
Part of being a ski race dad is traveling all over the state. It's not my favorite thing, but it's part of the game. I have to admit it's great to experience new ski areas.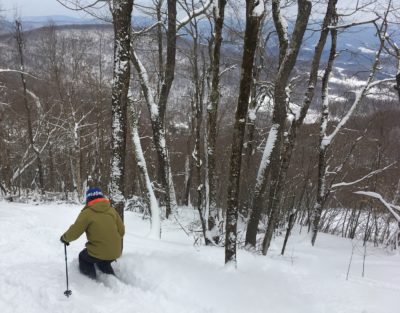 On our race trip to Hunter this past weekend, my son's coach decided to train in the Catskills on Friday. My wife agreed to come down in a separate car, freeing me up to ski Plattekill to discover why NYSB skiers love the place so much.
I had a pleasant drive from Windham where we stayed, taking in the scenic farms and winding headwaters of the Delaware River. I was the fourth car in the lot and parked maybe 50 yards from the door. I met forum member frk driving in; we quickly connected and booted up.
January 24, 2017
It seems to me that the art of making properly rounded ski turns has been lost by much of the skiing public. Other PSIA Level 3 certs I talked with have confirmed it: they have never spent so much of their teaching time working with clients to make round turns.
I attribute this, at least in part, to the increase in the amount of tip and tail rocker on the skis being used by everyone. Rocker makes it easier to twist skis quickly and the result is that all the turning force comes right at the apex of the turn.
Our self-preservation instincts push us to get around that corner as quickly as possible so the response is to twist to get the started and finished post haste.
February 12, 2015
Rich Hill knows ski gear. He's a former college ski racer who started working in the ski business nearly twenty years ago.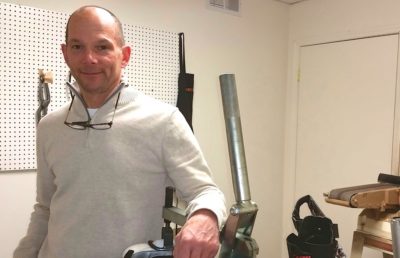 After having some ski boot fit issues himself, Rich took an interest in custom foot beds and other ways to make a ski boot fit and perform better.
He trained under Jeff Jacobs of Foot Dynamics on foot evaluation and custom foot bed construction. He's done extensive training with MasterFit, an organization that provides bootfitting education to ski professionals.
I visited with him recently to learn more about what skiers should know about boot fitting.