Echo Cliffs on Panther Mountain are at the end of short, steep, well-worn trail off the West Shore Road on Piseco Lake. The climb offers challenging blowdown, interesting boulders formations, a steep scramble for the summit, and a great view as a reward.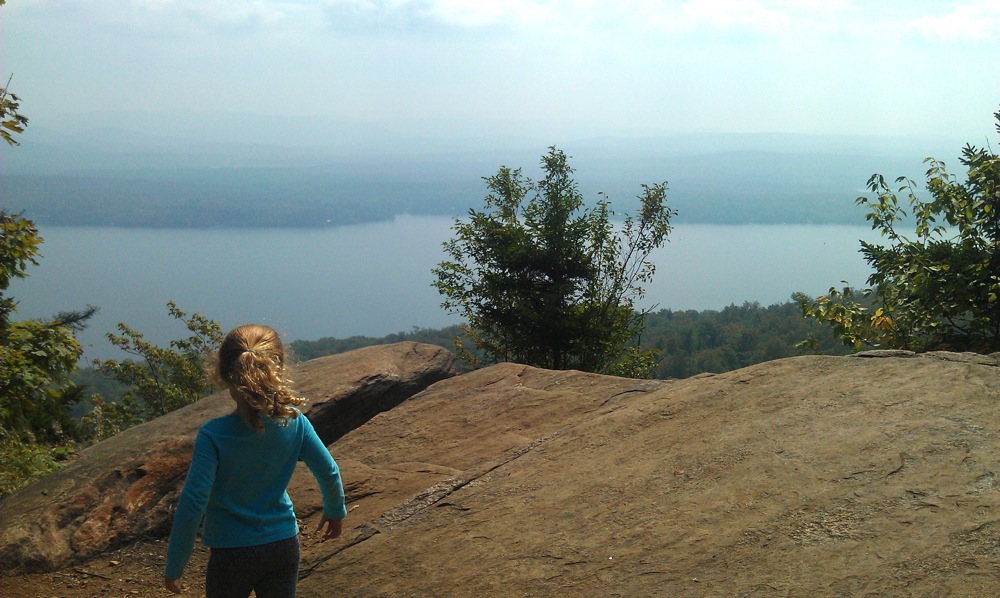 We found this hike in Kids on the Trail! published by the Adirondack Mountain Club. It's another great kid-friendly hike, but again today the book's vague instructions for reaching the trailhead were frustrating.
With the Eastern Adirondacks off limits due to the effects of tropical storm Irene, we again looked to the west in our new guidebook. After hiking Castle Rock, Neve wanted to climb again for more views. We made the hour long drive over to Piseco Lake.