For our last full day of vacation, we were looking for another kid-friendly hike that we could pull off in half a day. A short drive, to a short walk, with 800 feet of vertical and a nice view — Sawyer Mountain fit the bill.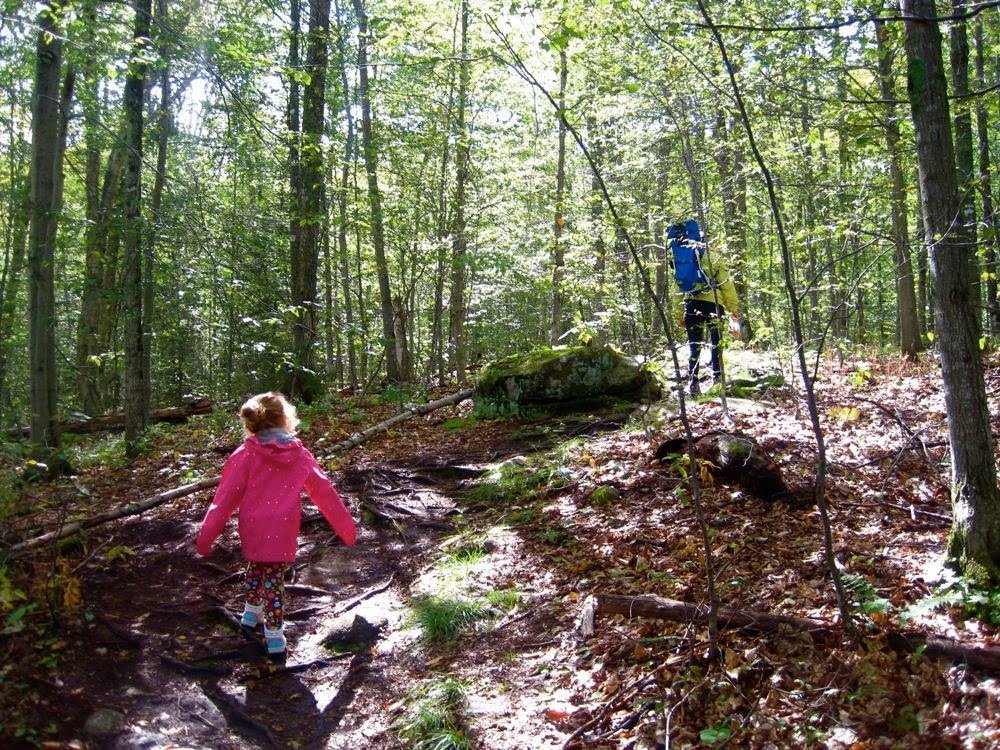 The DEC trailhead is on the west side of Route 28/30 about 4.5 miles north of Indian Lake. The hiking starts out with a gradual pitch and never really gets steep over the mile or so to the top.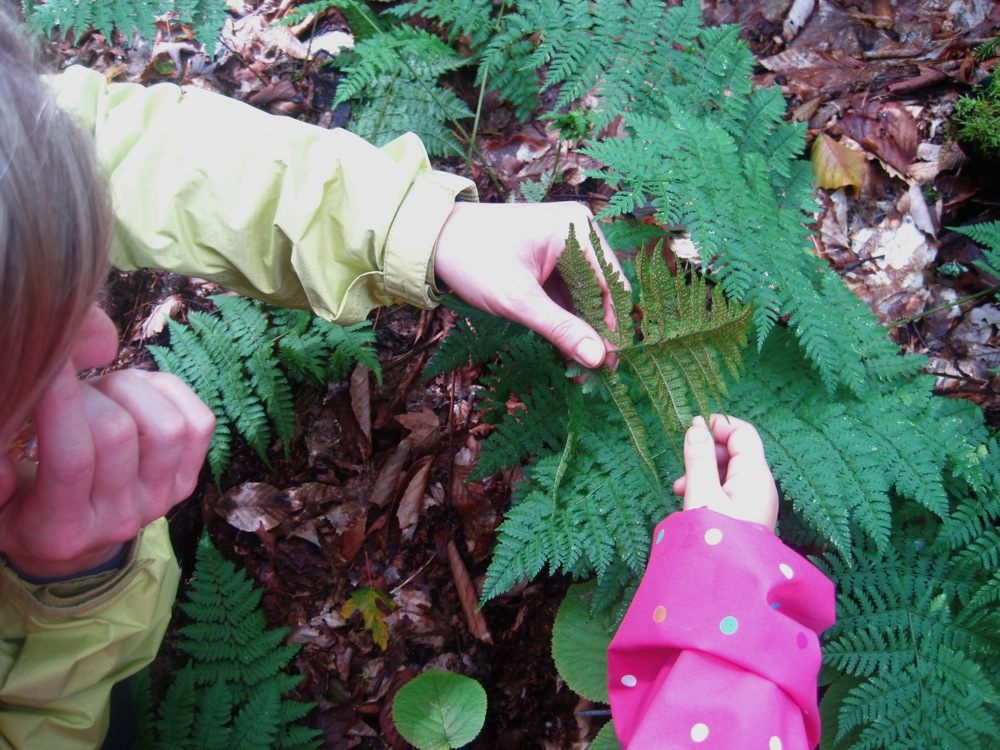 The walk through the hardwoods is pleasant if unremarkable. We used it as an opportunity to look around and see what we could see…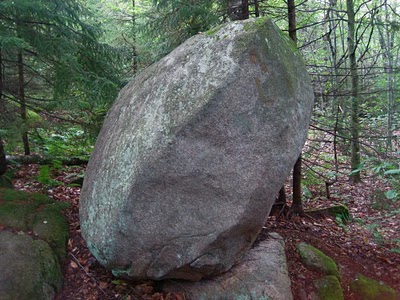 Neve who has a taken to naming every doll, tree or animal she meets "Sally" — for some reason decided this guy should be called "Matthew"…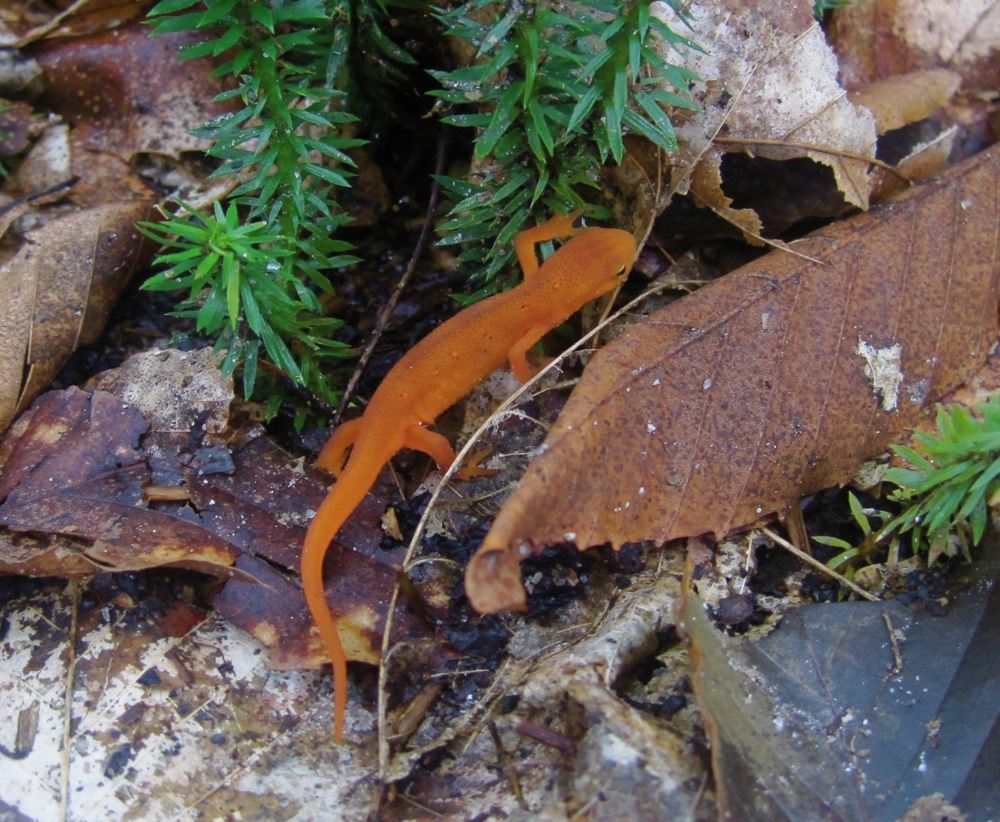 As you approach the top, there's more exposed bedrock and some spots that had glimpses of High Peaks to the northeast. Beeches and other saplings have grown up to obstruct the views.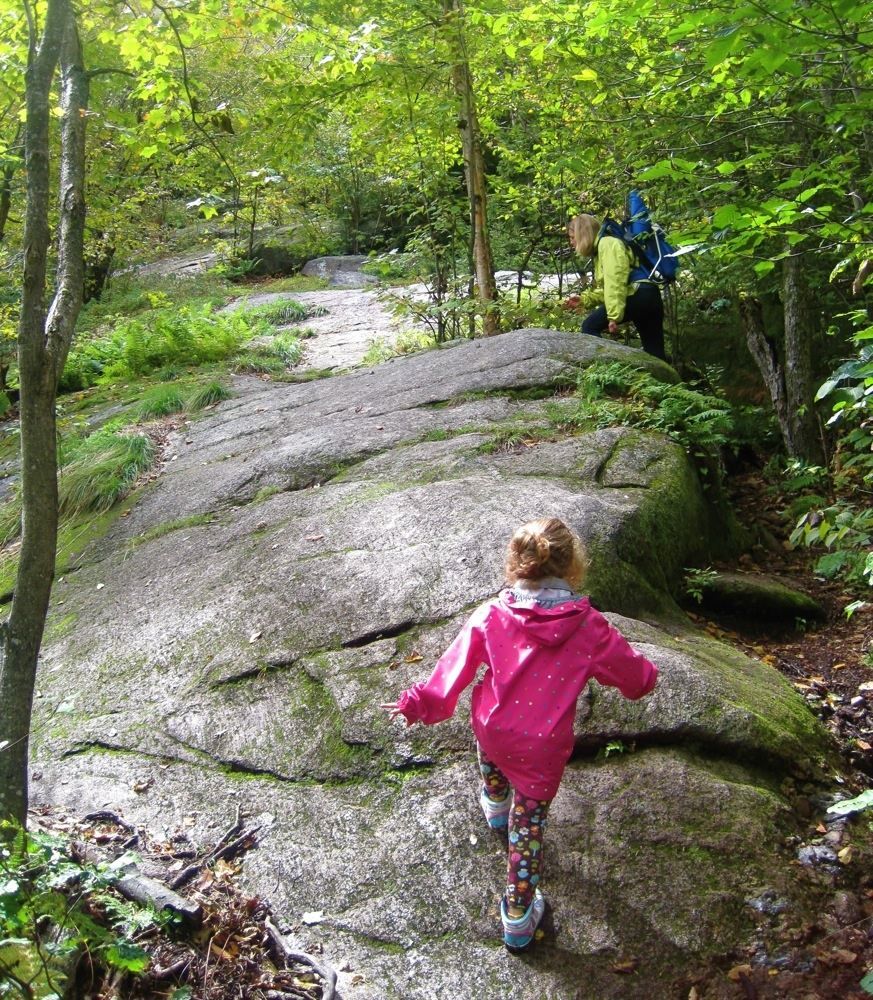 After the trail crosses the thinly treed summit, it drops down to an outcropping of bedrock. The man-made view is really good for such a short walk. Even with a lollygagging child, we made it in an hour.
The Cedar River Valley is stretched out below. We were able to identify the Blue Ridge Wilderness, including Blue Ridge, Metcalf and Wakely Mountains, as well as Stephens and Cascade Ponds.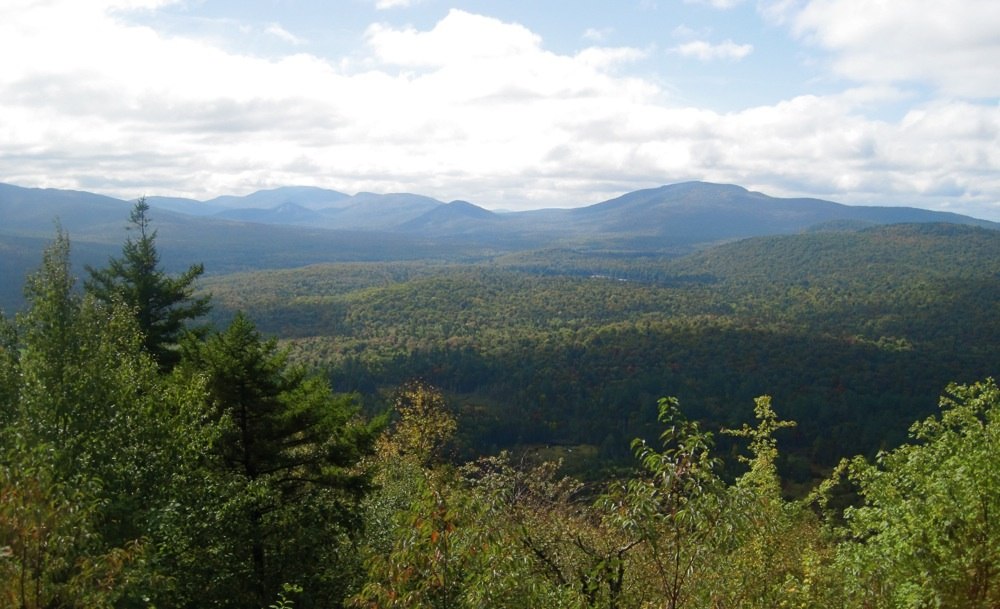 I did some poking around to the north and was able to get glimpses of the slides on Blue Mountain.
We made it back to the car in 45 minutes, and stopped for ice cream sandwiches in Indian Lake. A nice end to a relaxing week.