One of the things I like about the Hudson Valley is that almost any place you go has hosted a semi-significant event or character from America's history. On the 4th of July, I picked a body of water with a storied past to paddle: Rondout Creek.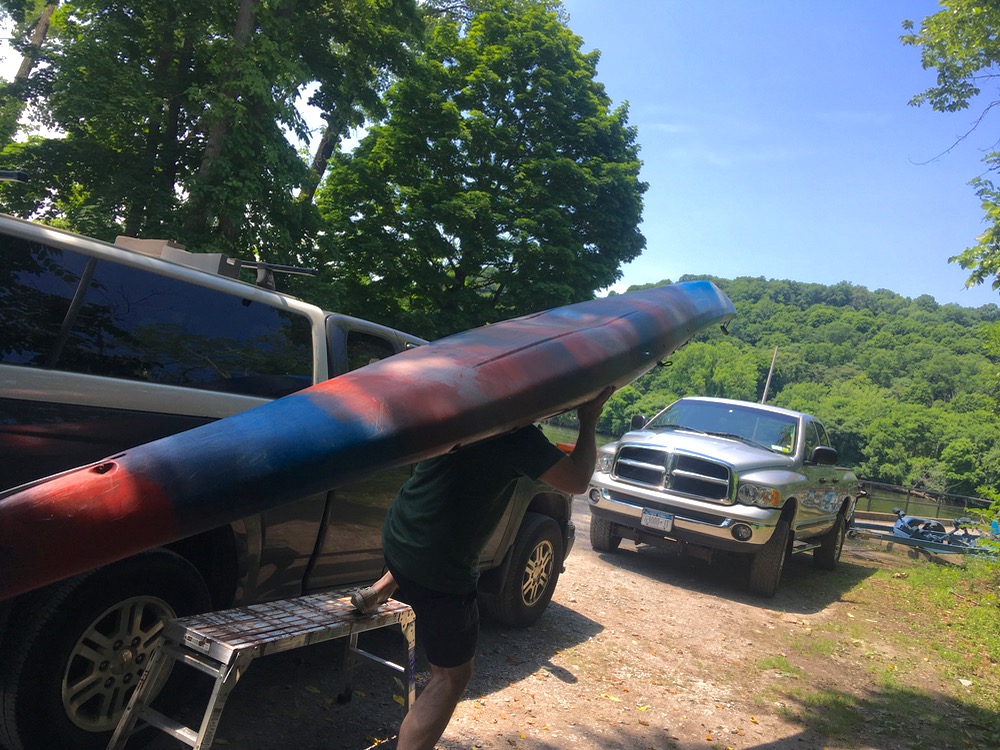 We drove up the Thruway to exit 18, turned east to connect with route 9W and headed north into the town of Esopus. Getting off 9W, each turn leads to progressively narrower roads until you find the put-in, a narrow concrete boat ramp with an aluminum dock next to it.
I pulled up close to unload the kayaks, then tucked my truck between somebody's boat trailer and the surrounding brush. Once our boats were situated, I pushed Junior out into the water, then launched myself.